We are back with another awesome solo female travel story! Ever grown love so deep for a place that you end up calling it home? I have previously shared the story of Sibéal, who moved to Iceland for her love for the Arctic. Today, I want you to meet Megan, a national park lover who currently works in one, so that she could spend more time exploring!
Here's Megan's story, in her own words:
Tell us about yourself!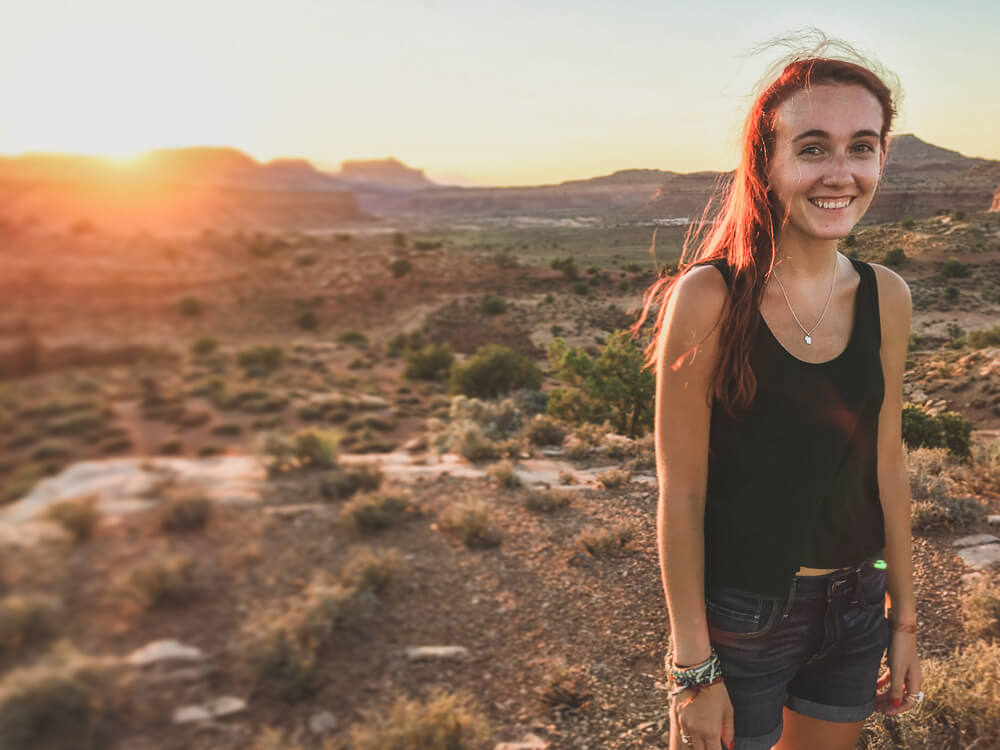 It all started on a family trip to Georgia with a pair of little red cowboy boots and a tinfoil swan from a Japanese restaurant. Little 6-year-old me must have gotten hooked because I've traveled as much as I could since then. I went on a few more family trips to Seattle, Hawaii, Slovenia, and back to Georgia. Then as I got older I started traveling through school including trips to New York, Germany, Ecuador and the Galapagos, and New Zealand.
The next part of the story starts on a warm evening in Wisconsin, July 4, 2015, to be exact, and I was sitting on my friend's parent's couch trying to find hotels for the next week. We were going on our first road trip to the Southwest US. We were spending two weeks driving around Utah, Arizona, and New Mexico, a classic Great American Roadtrip. Our very first stop was Arches National Park and the rest is history. I fell in love with Utah and ended up back there less than a year later to work and explore.
What motivated you to travel alone for the first time?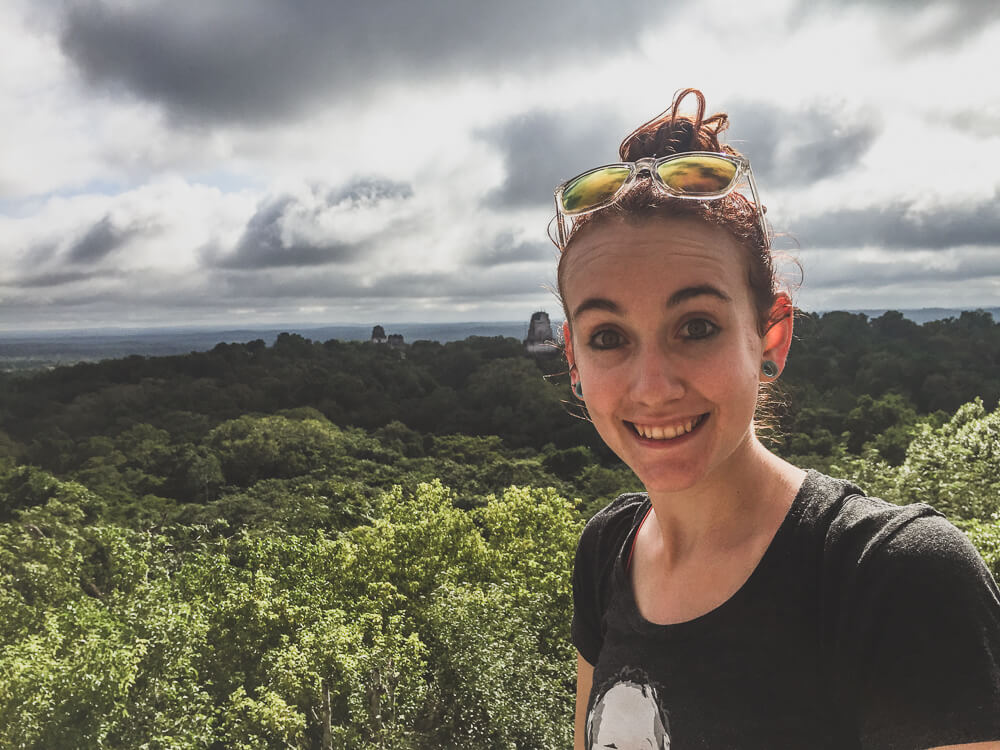 Once I settled on my final major in college, sitting in my Structure of English class, I discovered travel blogs. This kicked the wanderlust into a higher gear than it was already at. My friends and I always talked about all these trips we wanted to go on, but nothing was ever coming from these plans.
Fast Forward a year and a half and I had big plans in mind for winter break. I was going to go to Central America for a couple weeks. I soon found out I could actually graduate in December, so my plans changed and I decided to spend two and a half months in there instead. I decided I can either wait who knows how long to go on trips with friends, or I can suck it up and go on my own, I mean I was reading about women doing this all the time. I really just got impatient and decided if I'm ever going to travel, I might just have to do some of it on my own, and hey, I ended up loving it!
Tell us about your job at the national parks!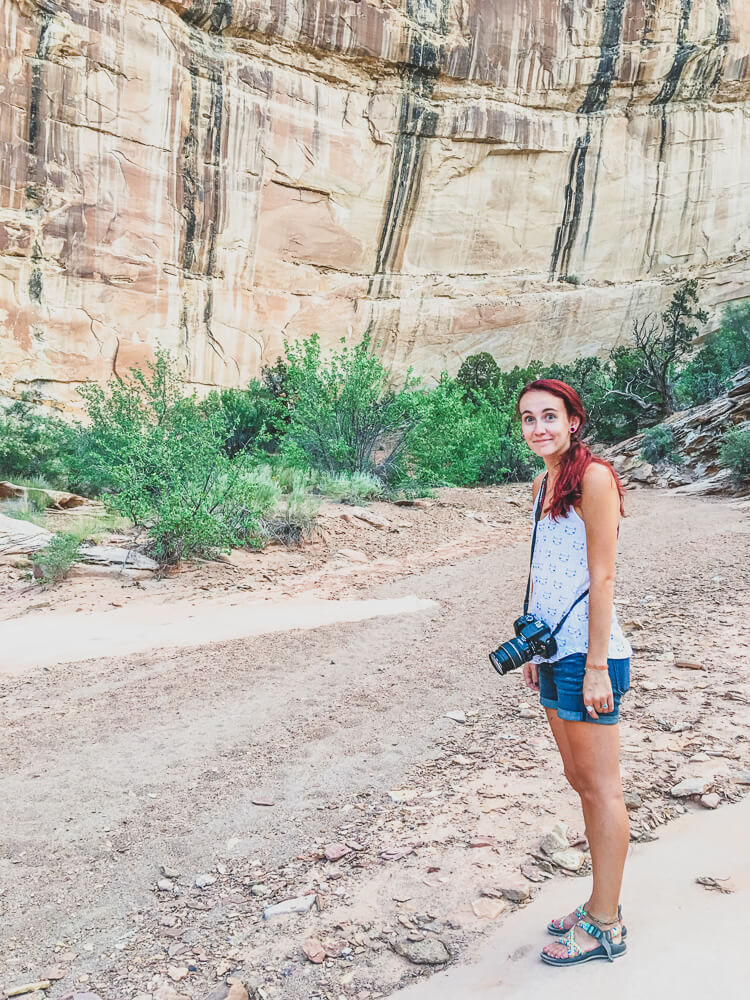 At home, I used to work at a little cheese and sandwich shop. One of the girls that used to work there spent a summer working at Yellowstone. After that summer I promptly forgot about it. A few years later, after falling in love with the scenery in Utah on my road trip, I remembered that summer in Yellowstone. It was probably November when I started looking for jobs. I was going to Taiwan and the Philippines for a couple months and leaving in January, so I wanted to have a job lined up for when I came home without any money.
I started doing all kinds of Googling for jobs out west from Yellowstone to the Grand Canyon. I was hoping to find something in Southern Utah, hopefully near Moab, so I just kept looking for resorts near all the national parks. I applied for so many jobs. Every now and then I'll see a sign for a resort and say "Hey! I applied there! Obviously, it didn't work out."
The last job I applied for was as a hostess at Lake Powell in southern Utah. I got the call a few days later and here I am, getting ready to go back for a third summer. I ended up being hired as a front desk agent and loved it. My first winter I went to work at a snowmobile lodge about an hour from Jackson, Wyoming. The whole time I've been able to explore all the national parks nearby and do tons of hiking.
The only hard part of this is how much stuff you can (or can't) have with you. If you have a car and can drive there, you can bring more stuff. If you're flying in, you have to limit your belongings. Plus, a lot of places you'll have to have a roommate, so you only have so much space in a shared dorm room. The food could usually be better, too. The benefits far outweigh this though!
What are some unexpected benefits of working a seasonal job?
You get to meet tons of awesome people from around the world working in national parks. You get to see so much more of the parks than if you were just visiting for a day or two. You get to see so much of the US working seasonal jobs and you can learn all kinds of new things. And, if you go back to the same place for another season, you probably get a raise, and who doesn't like that?
Where have you been that you think is perfect for solo female travelers?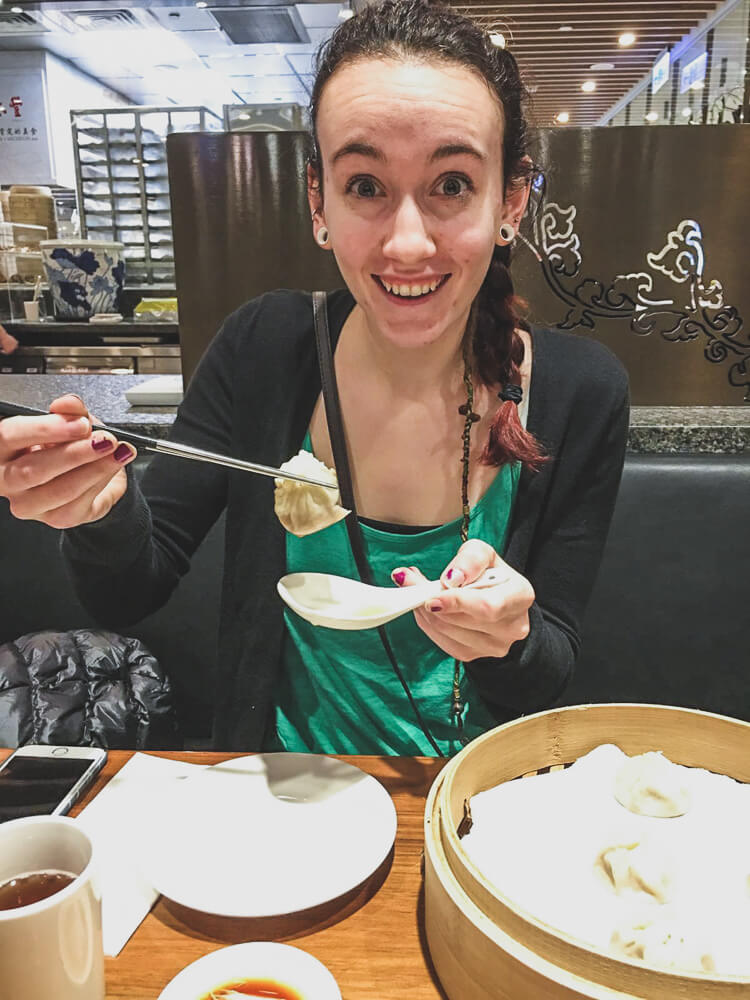 I'll have to go with Taiwan. It's super easy to get around the country on trains. I was there for a month and I felt totally safe the whole time, even walking around on my own at night. I didn't do that often, but I was never worried when I did have to do it. It's not super crazy with backpackers, but there are enough that you won't be all alone. It's easy enough to get off the beaten path, too. Plus, the locals are super helpful and friendly! I had people walk me to MRT stations I couldn't find. I had people help me buy train tickets. I had someone help me buy a plane ticket and navigate a tiny airport where pretty much no one spoke English. It's easy to get around Taipei. The food is delicious. And the east coast is a hikers paradise. Even if you don't leave Taipei, there is plenty of hiking nearby. I just love Taiwan.
What are some obstacles you've had to overcome in order to make traveling a lifestyle?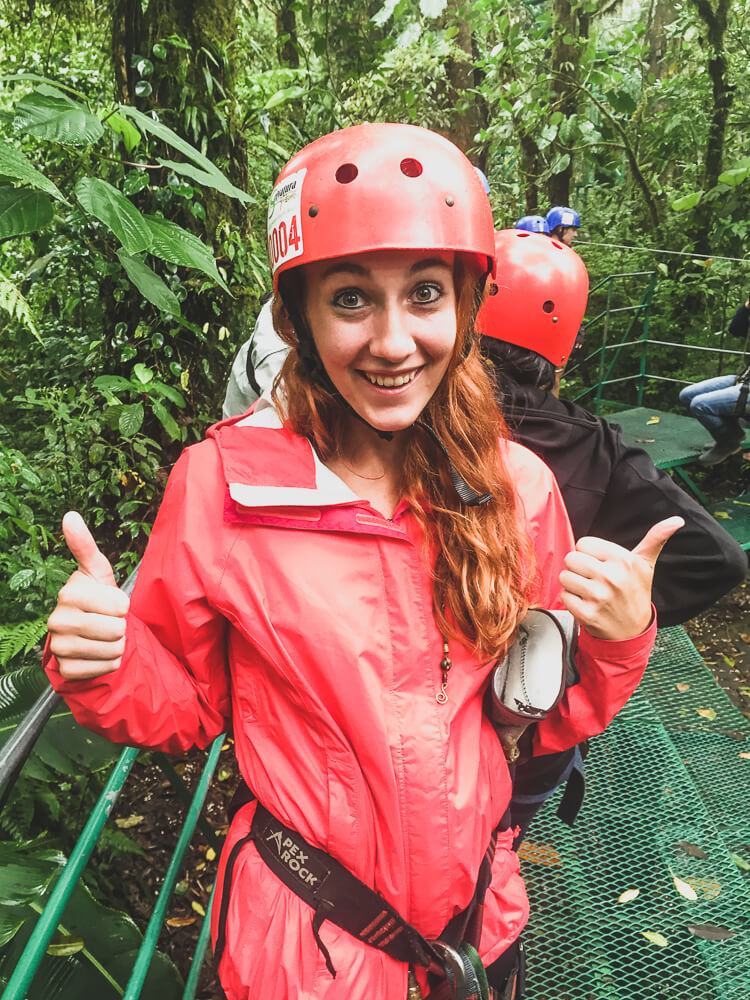 I haven't run into anything too tough. The biggest thing is just not seeing friends and family all that often. I still manage to see my parents a few times a year, but visits with friends have spread out a lot more as we've spread out around the US. Overall I've had a pretty smooth experience.
How did Be My Travel Muse help you?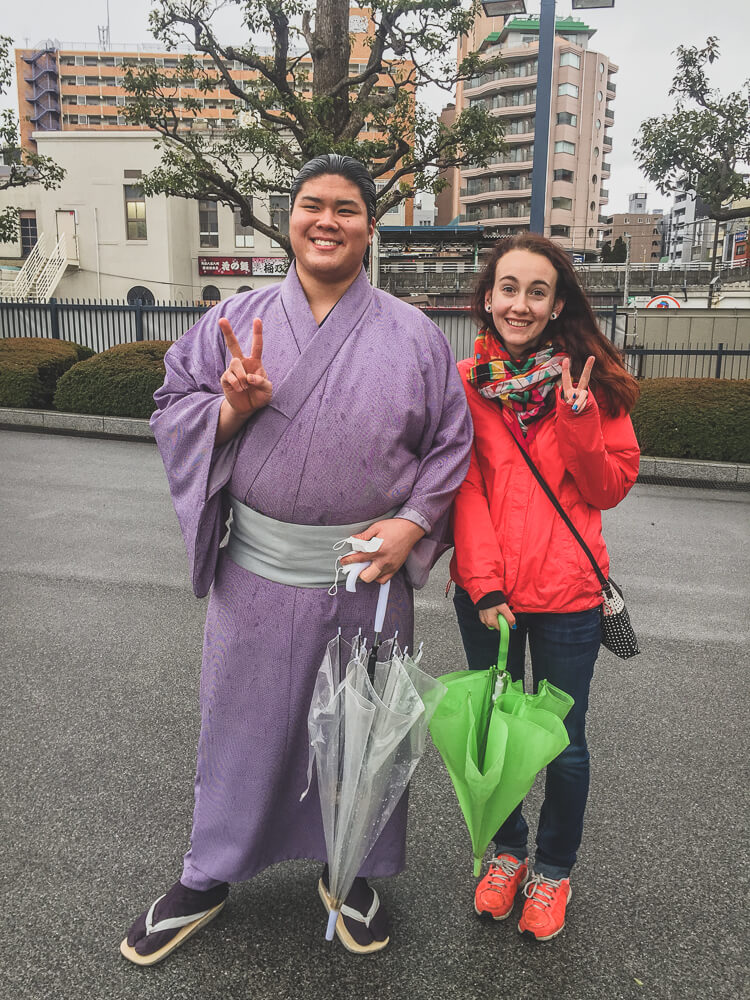 Get the Guidebook for Solo Female Travelers!
It helped me decide to travel on my own. It's one of the blogs I found when I first started reading blogs. I remember sitting at home reading all kinds of posts and coming across a video of how you pack in just a carry-on. I remember showing the video to my mom like "how cool is that!?" And then I went and bought the same backpack but in orange. I still use it and love it. I'm planning a trip to Argentina and Chile and have read all of those posts so many times. I love how helpful it is, how inspiring it is, and how awesome the community around it is.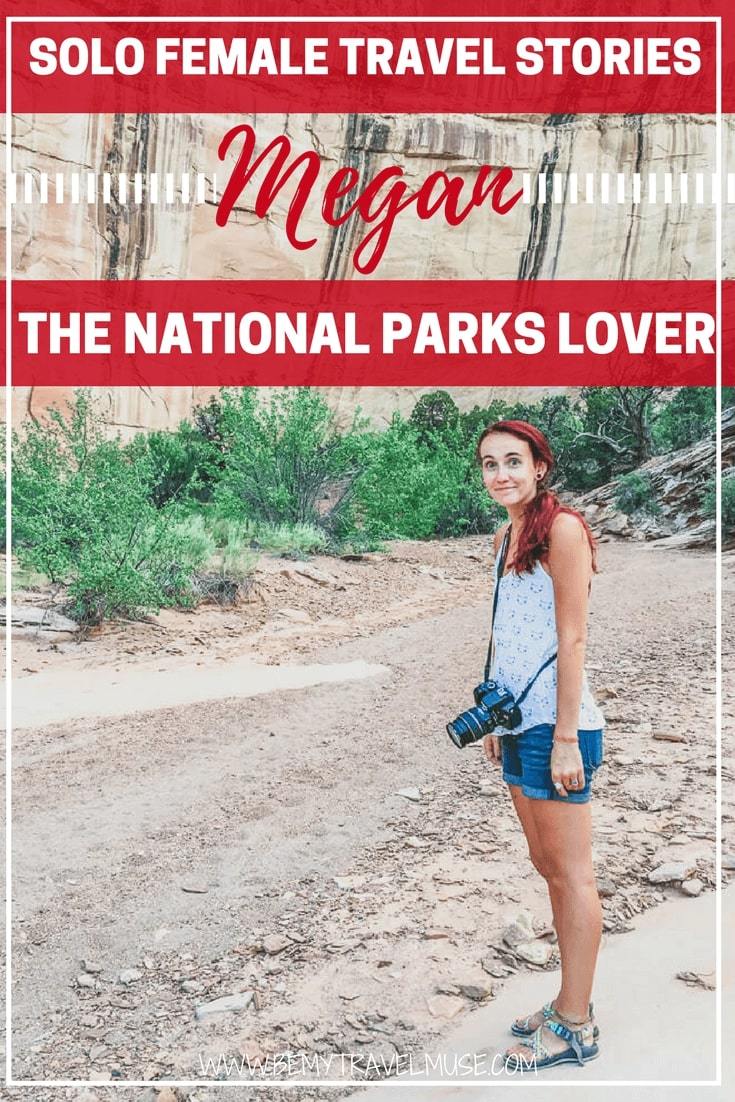 ***
Big thanks to Megan for sharing her story with us! Megan currently blogs at Red Around The World. Check her blog out if you want to read more about her national park adventures.