Saving up to travel the world is something that many people only dream of. Taking off with a nice cushion of cash to live the dream is awesome, no doubts about it, but what if there's an alternative for those who don't want to wait that long, or don't have the means yet?
For many of us, we are privileged to have the choice to live life in a non-conventional manner. I mean, making a career out of a travel blog, for one, is something people from the previous generations could never imagine! While travel blogging is an amazing way to sustain a nomadic lifestyle, it is certainly not the only career option if you want to work and travel simultaneously. In today's column, meet Liz, who volunteers and WWOOFs to not only learn and gain skills, but also to fulfill her passion for travel:
Tell us about yourself!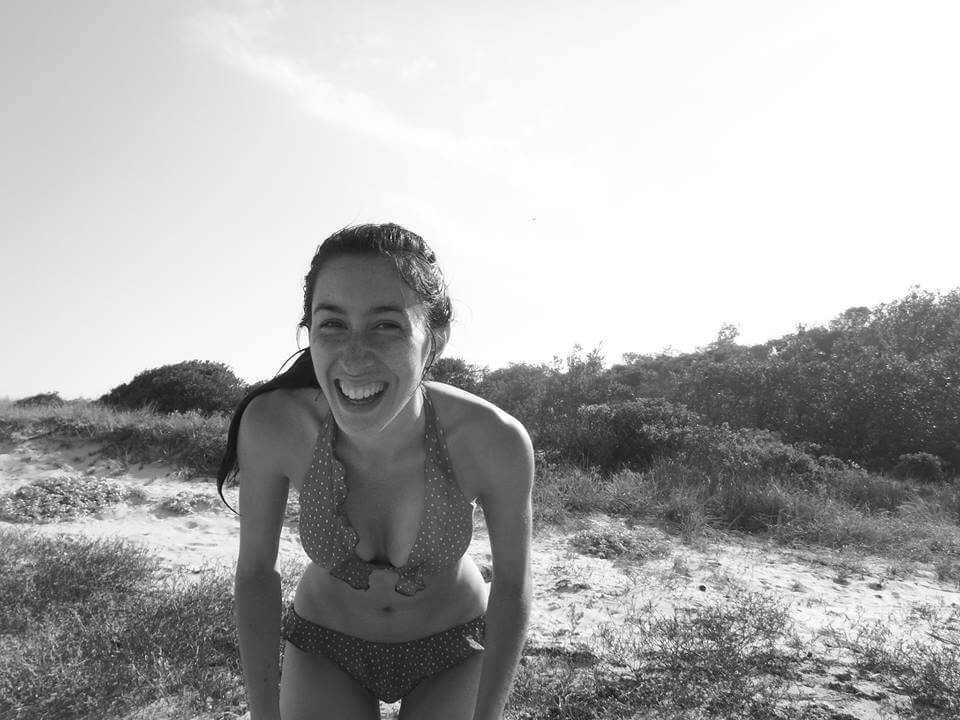 I think I've always had an adventurous streak that came through pretty early, I could be quite a mischievous kid! I think the people who know me today would say that I'm easy-going, always down to have a chat or to be silly. I think I would like to be known as someone who was curious, always chased the inspiration and was good company. Someone who was fiercely independent, took care to learn and understand things, but also didn't take life too seriously!
How did you decide to get into volunteering?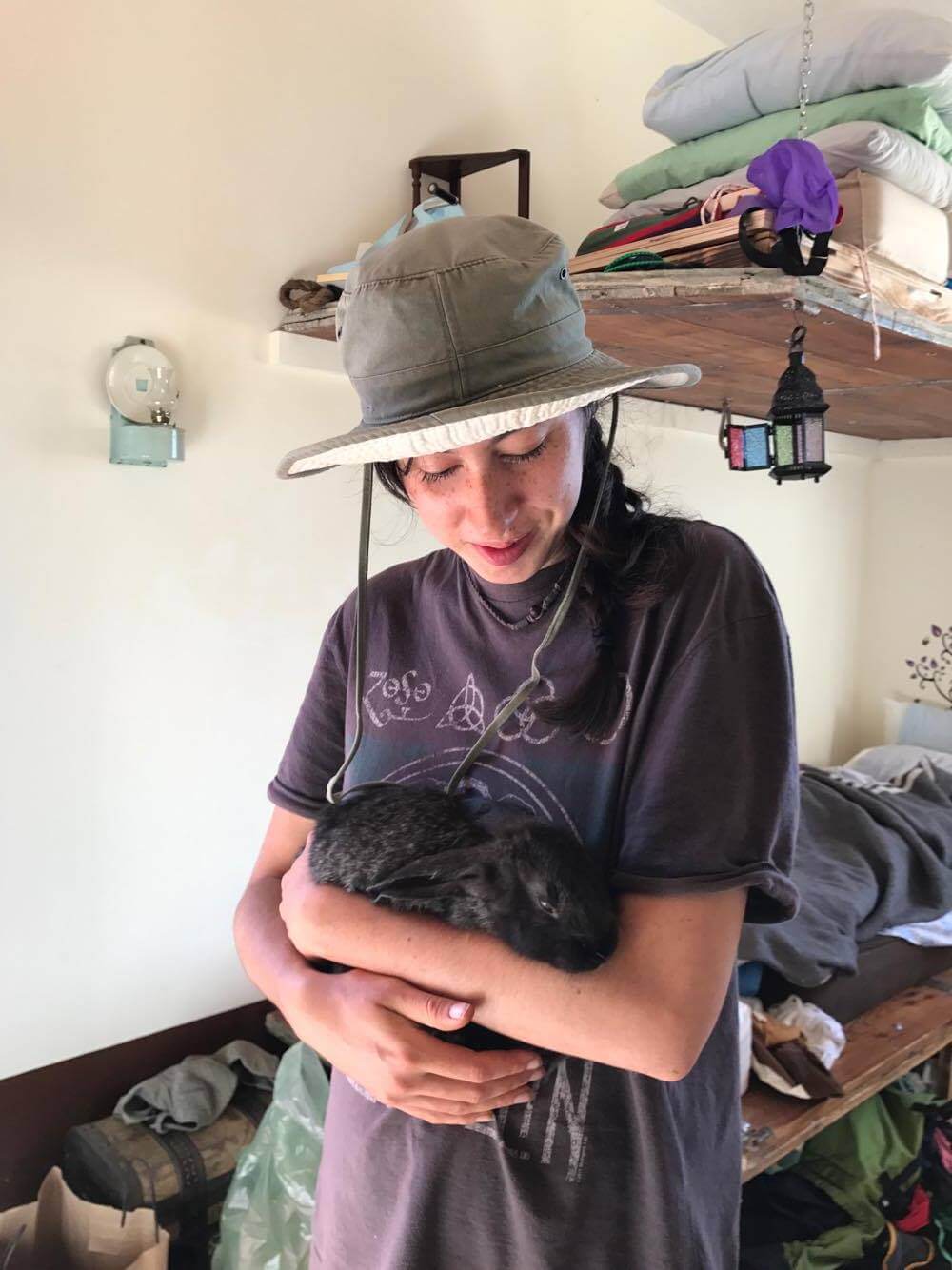 I felt that something was missing from the long-term travels I had done in the past. I felt like I was just watching from the sidelines and not giving back. I was over hostels, the drinking culture and the exhaustion of staying somewhere for 1 day and then moving on so fast. I wanted a way to make travel a lifestyle and volunteering seemed like the perfect way to make that happen. WWOOF and Workaway are the main platforms I use to find volunteering opportunities on the road.
I decided to get into volunteering because it seemed to be the perfect compromise between the immersive nature of a working holiday, yet with the freedom of travelling. You decide where you want to go, and when to move on. Volunteering runs on the principle that you are free to go, but you choose to stay. It also allows me to stretch my budget much further, as I don't have to worry about food and accommodation!
Tell us more about your experience volunteering on the road!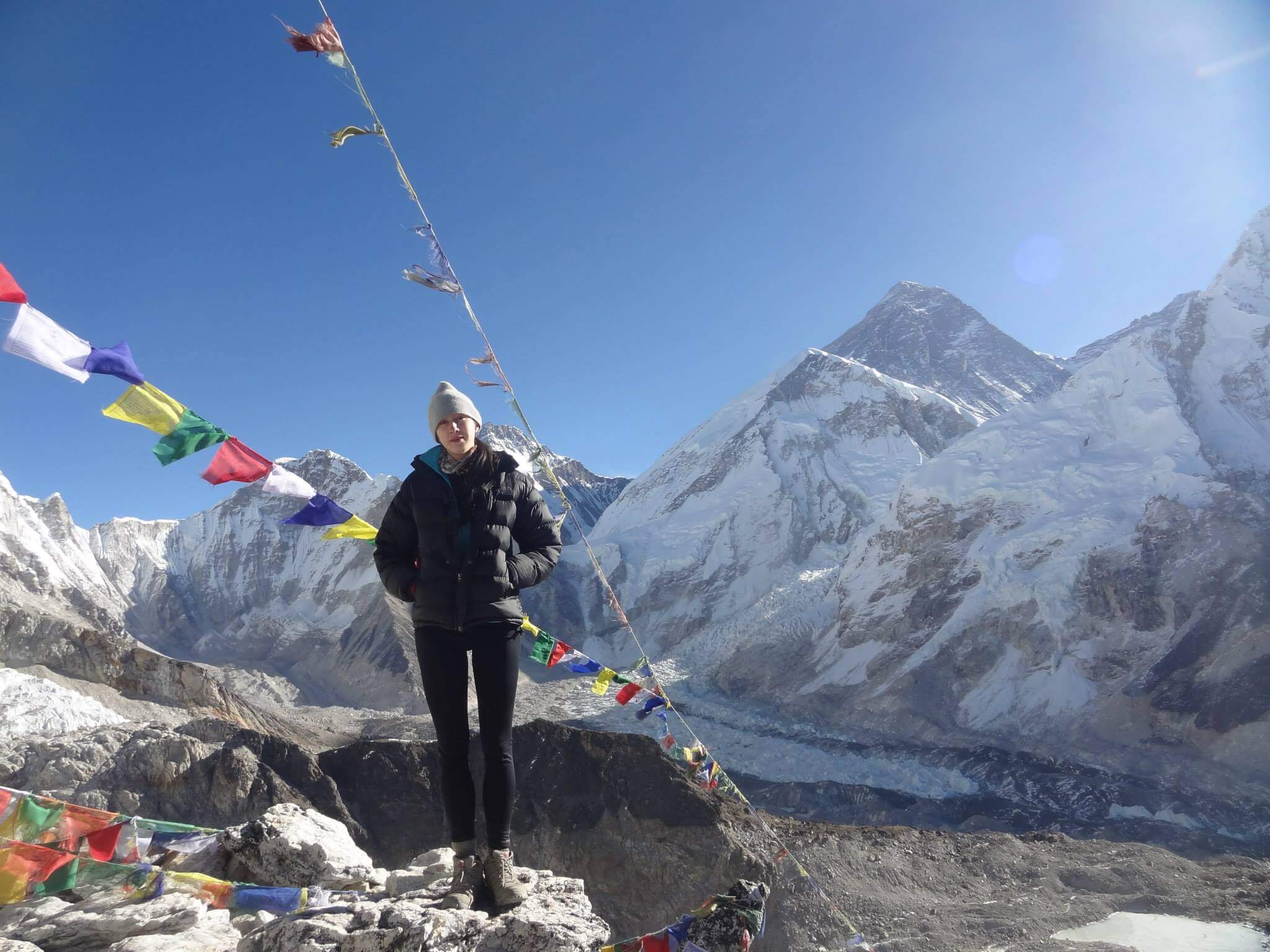 I love to look for the quirky opportunities when trying to pick a project. It always adds something unique and unforgettable to my travels and my experience of a country. When you volunteer, you share the workday, a home, and meals with someone- you effectively get to live a different life temporarily. So why not choose the most dynamic and interesting experiences possible? From looking after goats in small mountain villages to living on a converted bus, I feel like I've experienced many different lifes in my limited lifespan.
I also try to pick volunteer projects that can teach me something interesting or useful. I picked a lot of permaculture and sustainable living projects at the beginning of my travels, as this is something I am interested in creating for myself in the future. These projects really helped me learn the ropes and see what these lifestyles entail, as well as allowing me to pick up useful techniques for self-sustainable living. You never know what type of help people might be looking for.
Volunteering overseas is also a great tool for learning languages! I find that hosts are normally extremely patient and helpful by allowing volunteers to practice the local language with them. It's normally noted on host profiles what languages the host speaks. If they don't speak your mother-tongue, it can be a great way to push yourself to practice and pick up language skills!
What are some of the other obstacles you've had to overcome in order to make travelling a lifestyle?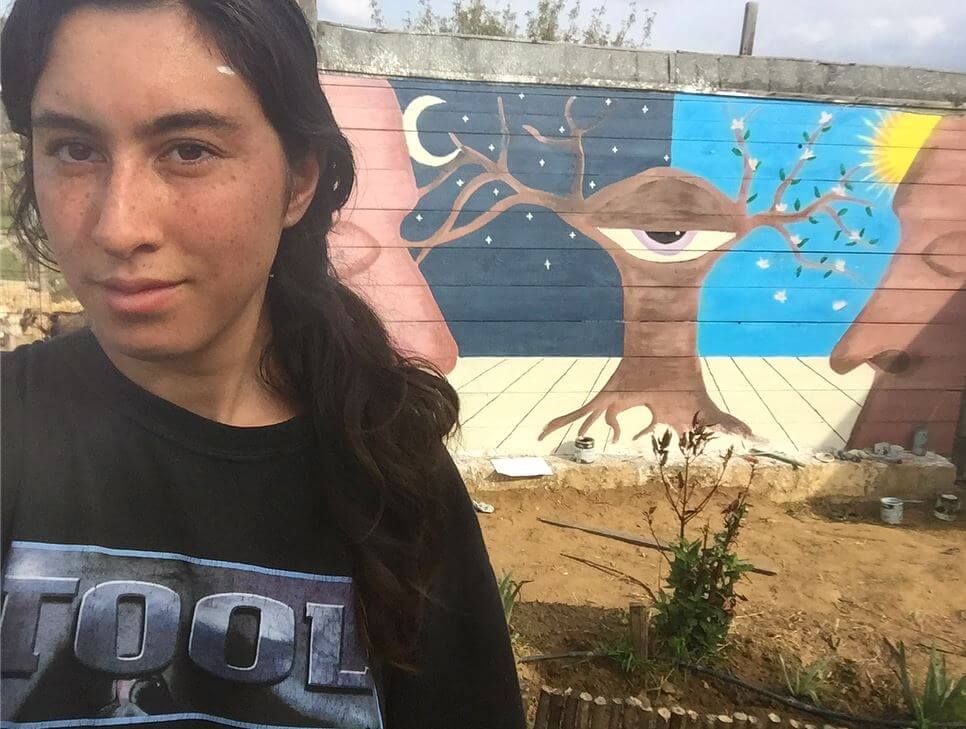 I think the biggest obstacle to overcome was the insecurities from the societal pressures that come with following a life without a set plan. I still meet people that subtly try and put me down when they hear how I'm spending my time because I'm not working towards a conventional career and I don't know where I will be in 5 years (or even 5 weeks, haha). I think I overcame this firstly by honestly asking myself what I really wanted in my life. Naturally, I established that travel was a big part of what I truly wanted, and from there I set out to make travel both a wonderful experience and a learning process for me. When I travel, I try and set a goal to learn something specific, whether it's a skill, a language- it doesn't matter as long as it's something I'm interested in. Knowledge is power, and I figure that even if I don't know exactly how I will use what I've learned, it can be helpful in the future.
I love doing it, and it's what I'd be doing anyway, but in this lifestyle, you definitely have to be resourceful and self-sufficient. The more you have to draw from, the more possibilities you create for yourself and you really never know when something can come in handy.
Also, if I ever find myself packing up travelling and starting a conventional career in a few years time, the interviewer will probably look at the huge employment gap on my CV and ask me what on earth have I been doing with myself the past X years. I hope I'll be able to give them a good list!
How do you use travel as a way to learn and gain skills?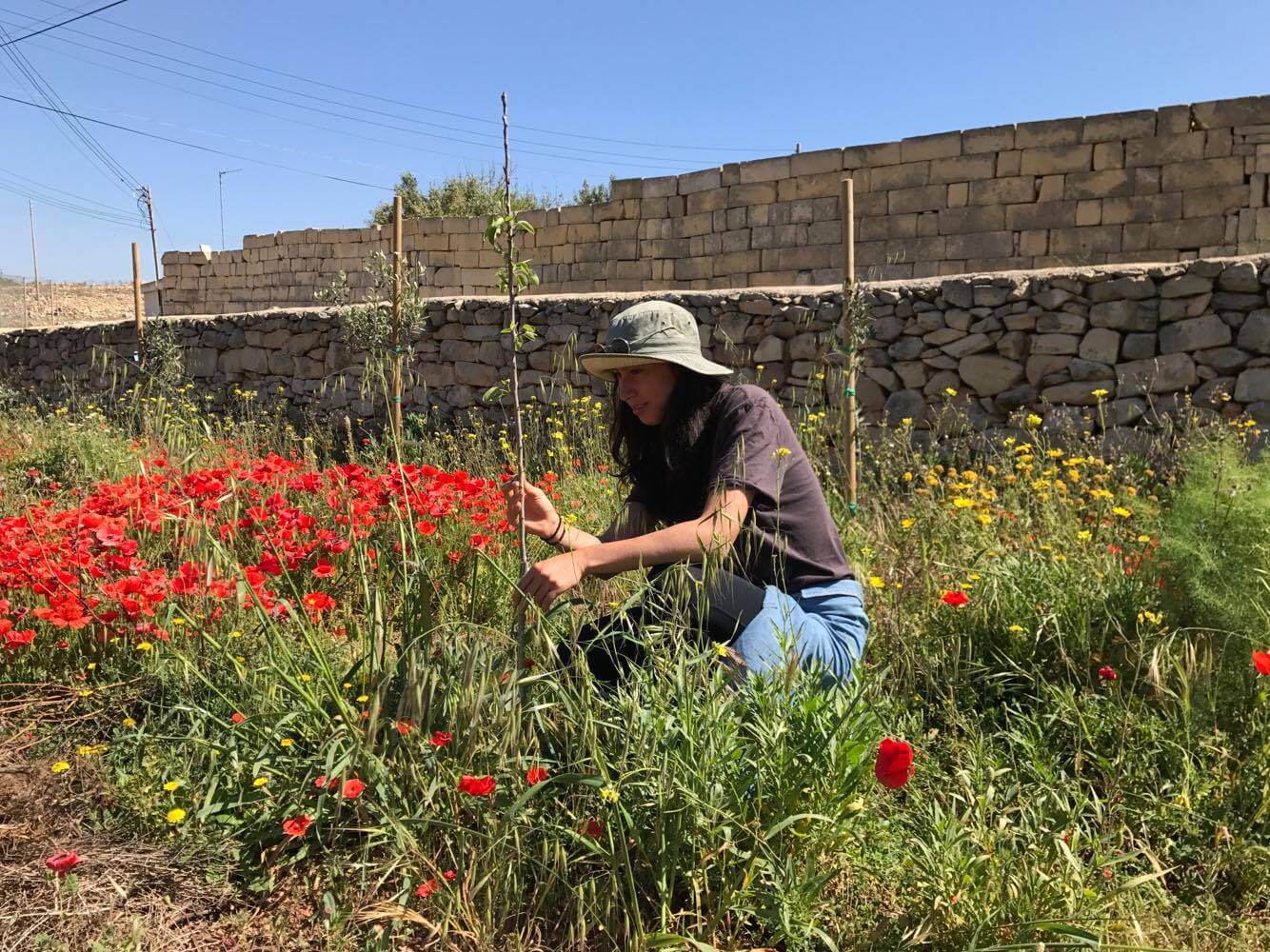 Travel is one of the richest sources of education, you simply just need to know how to utilise the resources available. I am still exploring all the possibilities! For the last few months, I have started a project of immersive travel in Italy. The goals were to learn the Italian language, culture and history totally independently, without taking any formal classes. To do this, I travelled slow, used resources where I could immerse myself in the culture like Workaway and WWOOF. It was a sort of travel 'experiment' to see if I could find a self-sufficient mode of learning.
Websites for volunteering and cultural exchange like WWOOF and Workaway are great platforms because they put you into contact with so many different people with different skills and passions! You really can learn so much about culture, lifestyle, food and so many more things that you could never predict. Through my time using these platforms, I've been lucky enough to find people patient enough to practice Italian conversation with me. I started from zero knowledge, and have just used free or cheap mobile applications like Duolingo and Babbel to help me in addition.
Through volunteering, it's also awesome to see how other people live self-sufficiently, there are lots of handy skills to pick up: self-built homes, growing your own food, setting up solar panels…I could go on. It's awesome to learn about lifestyle alternatives, an one day I can use what I've learned to create something for myself when I finally want to settle down and have a nest to roost.
What are some of the considerations and experience you think others in your position should know before choosing a place to volunteer?
I luckily have never run into any problems volunteering. However, one piece of advice is to go with your gut. A host's profile or the short email interactions you have with them may not seem like a lot to go off of, but I think that someone's tone and expression say a lot. I try to look for hosts who are expressive and inviting in their approach, who view volunteering as a platform for mutual exchange and not just an avenue for free labour. It's normally quite easy to tell. If something in the interaction makes you uncomfortable or ill at ease, just don't go. Also remember that if you get there and are feeling uncomfortable in any way, you can leave at any time.
Checking past reviews are also a good tool when choosing a project if you are unsure of how to choose a project. Finally, always let someone back home know where you are and keep them informed of the address you are staying at. There is nothing to worry about as long as long as you just exercise general caution and awareness!
How did Be My Travel Muse help you?
Get the Guidebook for Solo Female Travelers!
I was reading Be My Travel Muse a long time ago before I ever travelled! I remember reading Kristin's budget post for South-East Asia, and thinking 'wow! it's really possible to do that?'
I think BMTM helped me a lot because Kristin always kept things real, and didn't paint travel as just a long-term 'vacation'. The articles about the struggles and the lower points on the road still had a takeaway for those not travelling, and they really helped me go into long-term solo travel knowing what I could be in for. Asides from that, the awesome photos and destination guides kept on fuelling the fire of my wanderlust…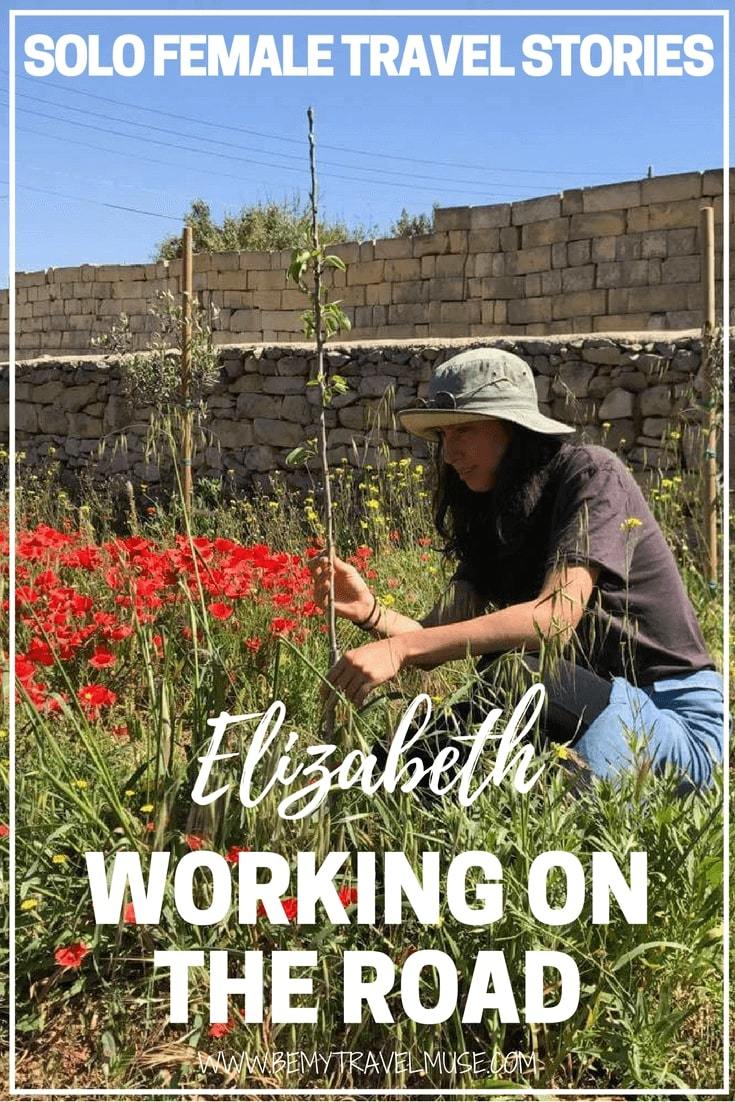 ***
Thank you Liz, for sharing your story! I often receive emails from readers asking how can they save up to travel, or make money on the road. I hope stories like Liz's will inspire you! Check out her travel adventures on her Instagram.