After Puyuhuapi and a few uneventful days waiting out bad weather in the town of Coyhaique, Steve and I hitchhiked down to Villa Cerro Castillo, a village along the Carretera Austral with a pretty awesome hike within walking distance.
It was an interesting ride getting there. Hugo picked us up within a few minutes of hitchhiking, our fastest pickup yet, and at first asked questions that were a little unsettling, like how did we pay for traveling and was it expensive to stay in hospedajes along the road? At first, I worried, for the first time ever, that taking the ride was a mistake.
Then the feeling completely changed when he started to pull over and announced that when he opened his hostel, which he was on the way to continue construction on that day, he would offer tours to the hikes in the area and this was the trailhead of one of them. I was relieved, his questions were just to learn about the market – ones that were logical for a hostel owner to ask. The rest of the trip was relaxed, seeing cool things whenever he pulled over and feeling so lucky to have a driver who wanted to show us beautiful stops along the way.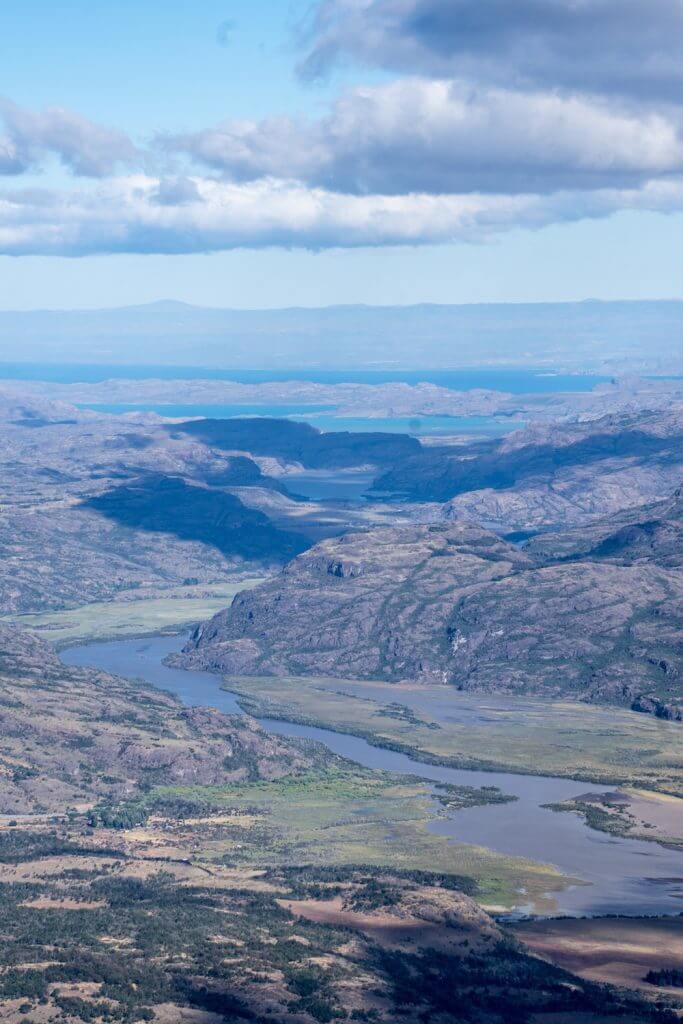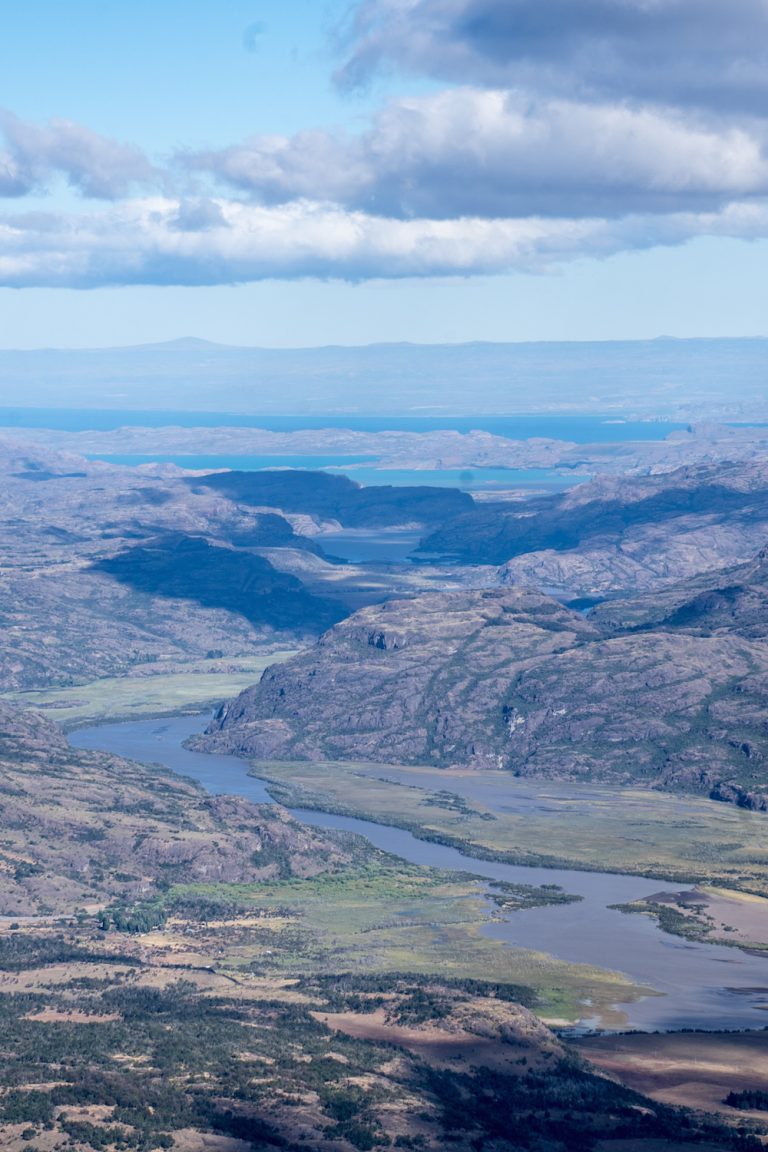 When we arrived in the town, let's just say it was sleepy beyond belief. Here's what my journal said that day:
March 15, 2016

Cerro Castillo's a small town of only 600 people. Accommodation isn't easy to come by here and most places we asked about are full, but there is one little market, 'pension' combination that has a room available. It's essentially living in one of the rooms of a house where a family lives – a visiting granddaughter, an elderly couple who run the joint, and the road workers on the Carretera Austral.
Initially, we came by to drop off our stuff, and a warm and friendly woman with bright red, box-dyed hair said to come back in two hours, at 3pm. When we did, the bed wasn't changed but her husband was just so cute and sweet I couldn't even feign annoyance.
"Could you check again in an hour?" He smiled, "it's just so much hard work!"
With that, he plopped down in a lawn chair and opened up a Quilmes beer.
Like many of the local men atop horses and herding cattle, he wears a beret and a mustache. He's a gaucho.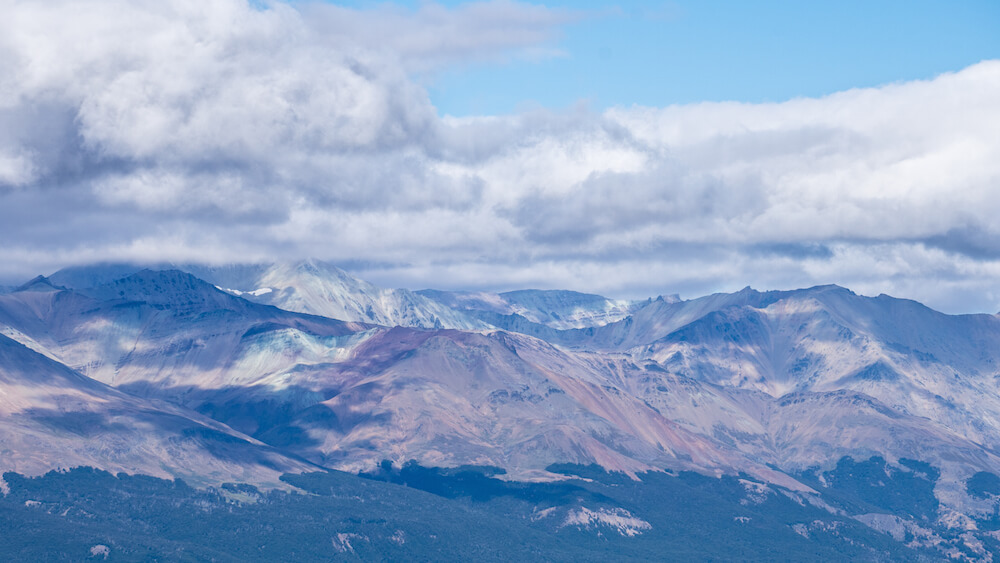 The room is an interesting one. In order to open the door, one must pull on the end of an old cell phone charging cable, which has been routed through a small hole drilled in the middle of the door and tied to the latch so that it's possible to open from the outside. I suppose that when the latch broke, who knows how long ago, this fix made the most sense.
In a place this remote, where onward from here the gravel road eventually comes to a dead end, they don't get many chances to buy new furniture or materials for home improvements. It's evident in the curve of the walls, rippled by water damage a good 20 or so years ago, most likely. Or the doorframe that is only as tall as I am (5'8), and we all laugh when they tell me to be careful as I pass through.
There isn't any insulation and though it's summer, it feels so much like winter here. The stove that provides heating is also where the kettles and the food go. The lady who runs the joint won't let us clean the dishes we used and even tends to the pasta we started cooking for us. It's a rare opportunity to be right in someone's home with them, and a treat to be with people who have such an open heart and warm hospitality.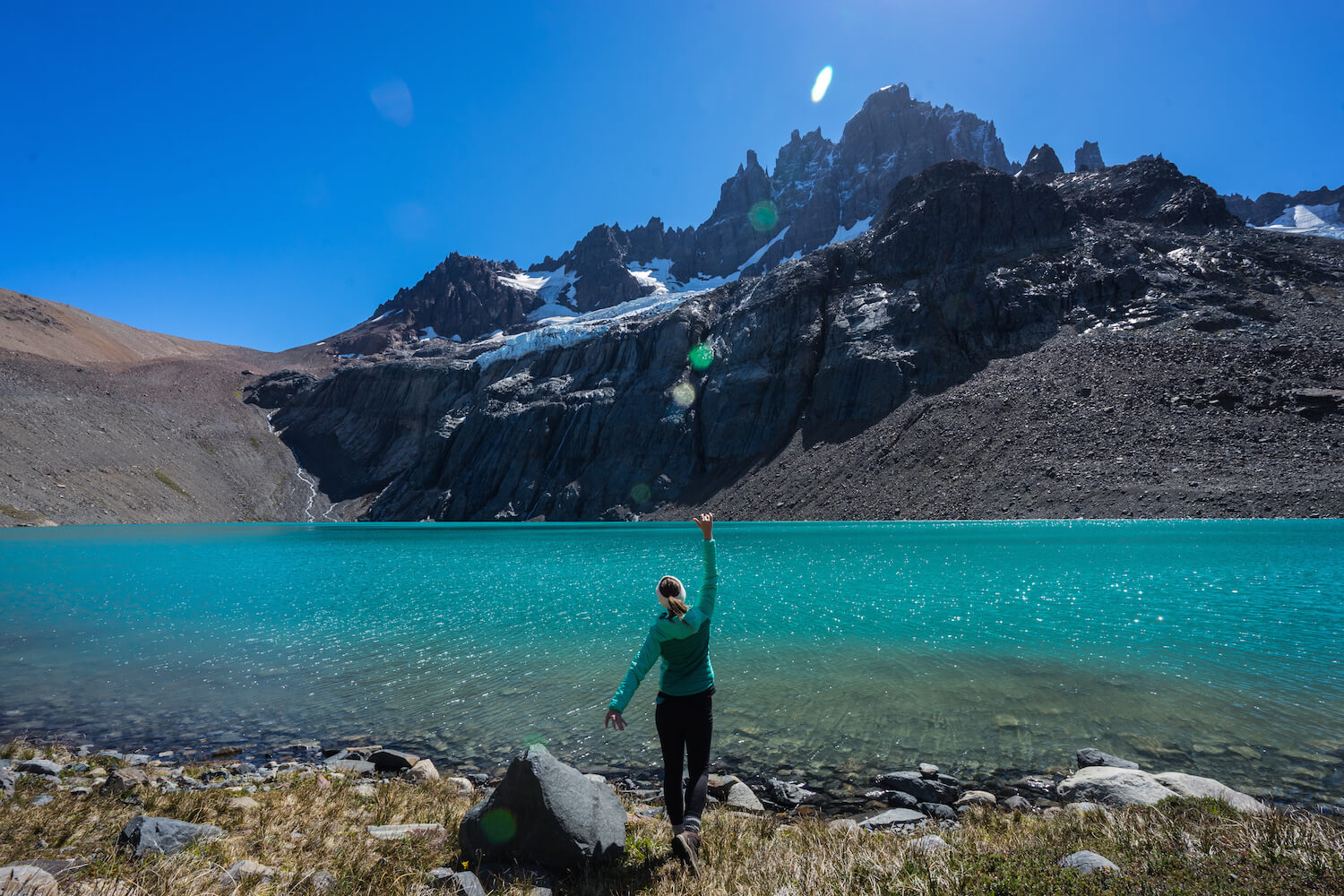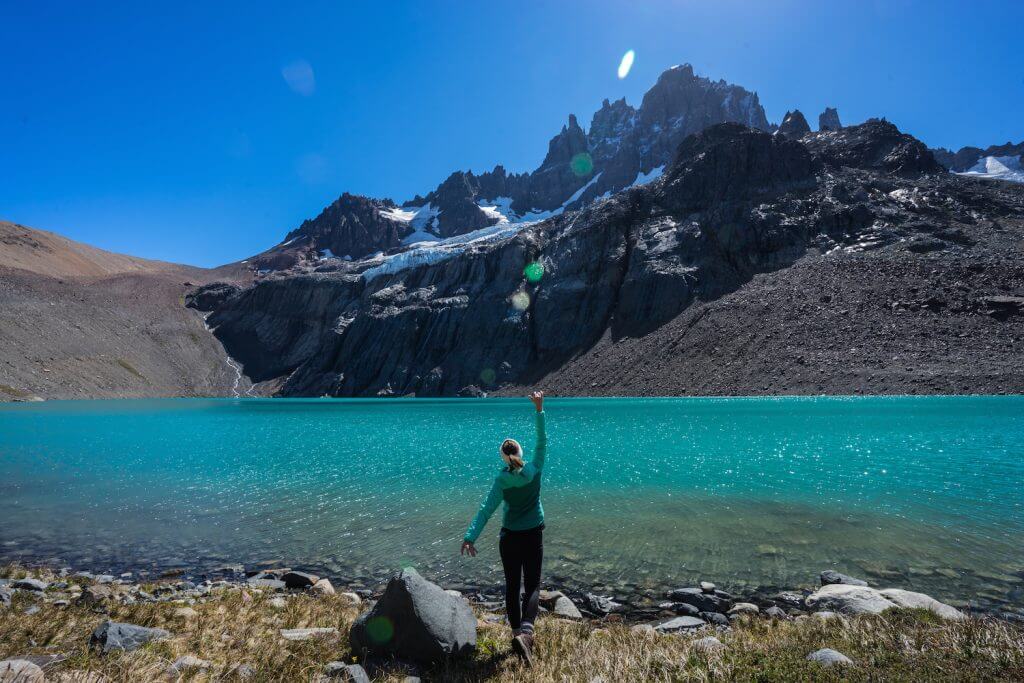 Since we are in South America and it would be a tragedy not to get more acquainted with the local wine, we bought a bottle of red. Our joy was short-lived when we realized that our POS multifunctional knife purchase doesn't have a corkscrew, thus bringing us to an impasse for the evening.
Saving the day, her husband, the gaucho, smiled big and said he could open it. He had just the thing.
Then he produced a knife with a foot-long blade and started ramming it into the cork.
"This is my gaucho knife," he proudly explained as he worked the knife further into the cork.
And who would question him? He wears the beret, there are paintings and tapestries of horses and gauchos all over the walls of his home, and he's always sipping on some mate (a local herbal tea that is really strong in the caffeine department), at least until offered wine instead.
He triumphantly pulled out the cork and the evening was saved.
Laying in bed now, as the rain falls down outside, wet dogs running around, most likely stray but well taken care of regardless, I think to myself that this is exactly the kind of place where I love to be.
Nothing works in the way I understand it to normally, and it's without any of comforts that most of my familiars at home would consider essential, like central heating, insulated walls, a bathroom with a shower curtain, among other things, but it's still so cozy and comfortable. I feel like part of the family despite being a perfect stranger, and even half a world away from where I grew up, winds that sound like they're 90km per hour whipping the walls outside, it feels great to be at home, even if it's not my home.
Is Villa Cerro Castillo Worth It?
If you're up for a rugged adventure, Villa Cerro Castillo is absolutely worth visiting. This experience remains a fond memory for me and I recommend it to anyone visiting the Chilean countryside. In Parque Nacional Cerro Castillo, there's plenty to do. Activities include checking out the lookout points on Carretera Austral, doing the Las Horquetas circuit trek (takes 4-5 days), riding on horseback through the Ibáñez River Valley and the Bajada de Ibáñez sector, and so much more.
Where to Stay in Villa Cerro Castillo
Backpackers and budget travelers
Get the full experience of living in the rugged Chilean countryside by camping at Refugio Casa Piedra. Here you'll have access to showers and toilets, as well as a tent provided for you. It's the ultimate way to be immersed in nature and at just $16/night, it's well worth it.
Mid-range travelers
You'll feel right at home at Parcela Doña Leo. This sweet vacation home is best known for its friendly staff, cute alpacas, and delicious homemade breakfast. There are several options, including a whole three-bedroom house that can sleep up to seven people. This is the ultimate option for families and small groups and rates start around $100/night.
Luxury travelers
This is the ultimate Villa Cerro Castillo treat. This rustic and homey cabin is delightful for a more luxe stay. Though the amenities are outstanding, the best part is being in nature's backyard. The cabin has amazing views of the countryside and is just minutes from the trails in the national park. Casa Cerro Castillo is easily my first choice for where to stay near Villa Cerro Castillo. Rates start around $320/night.
***
Don't hesitate to add Villa Cerro Castillo to your Chile itinerary. Are you ready for the adventure?