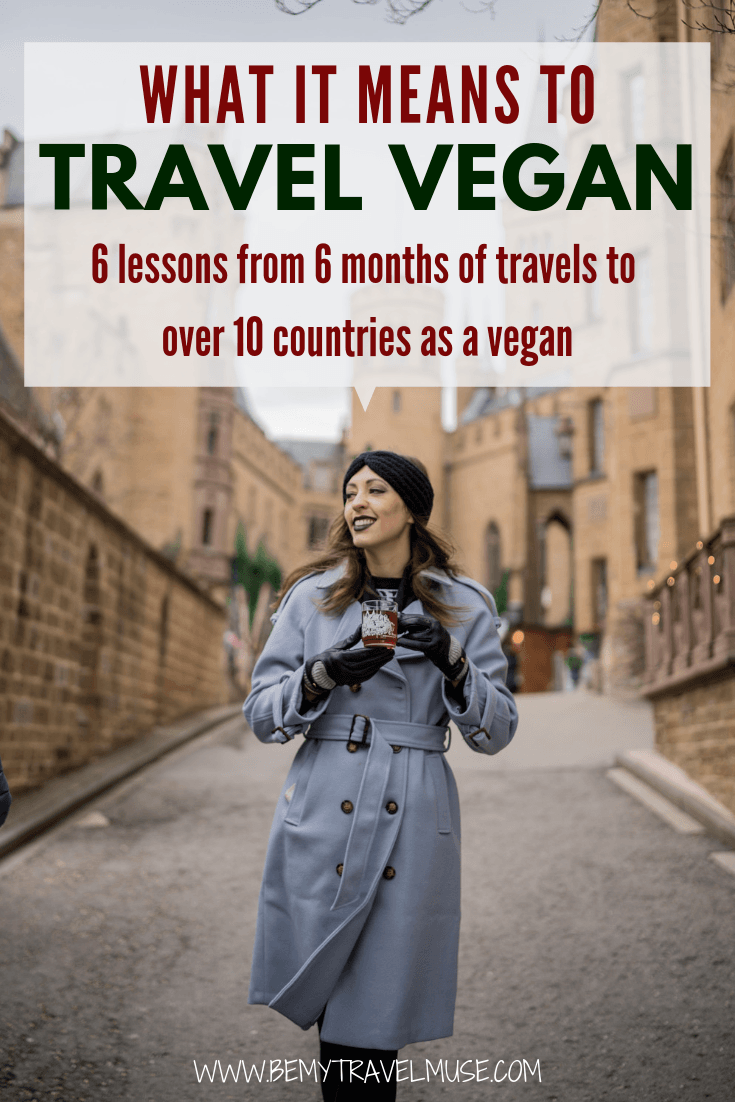 Six months ago the recipe box service I used missed the delivery (again) and I took it as a sign to skip meat for the week and take advantage of Berlin's vegan scene.
For a while I'd been feeling increasingly guilty each time I ate meat. I kept feeling like it just didn't need to be there in most meals I ate. I interacted with cows more over the years, and after hearing the way a mother wailed after being separated from her calf, I called dairy into question too. I watched documentaries and learned more about the animal industry and its impact on the environment and it all just started to feel too wrong to ignore for me.
Six months later I've traveled to over 10 countries on 4 continents as a vegan and while I don't want to claim to always be vegan or label myself as one (I don't like labels of any kind) I've been able to adhere to it for the vast majority of my meals. This is what I've learned about what it means to travel vegan:
1. You won't necessarily miss out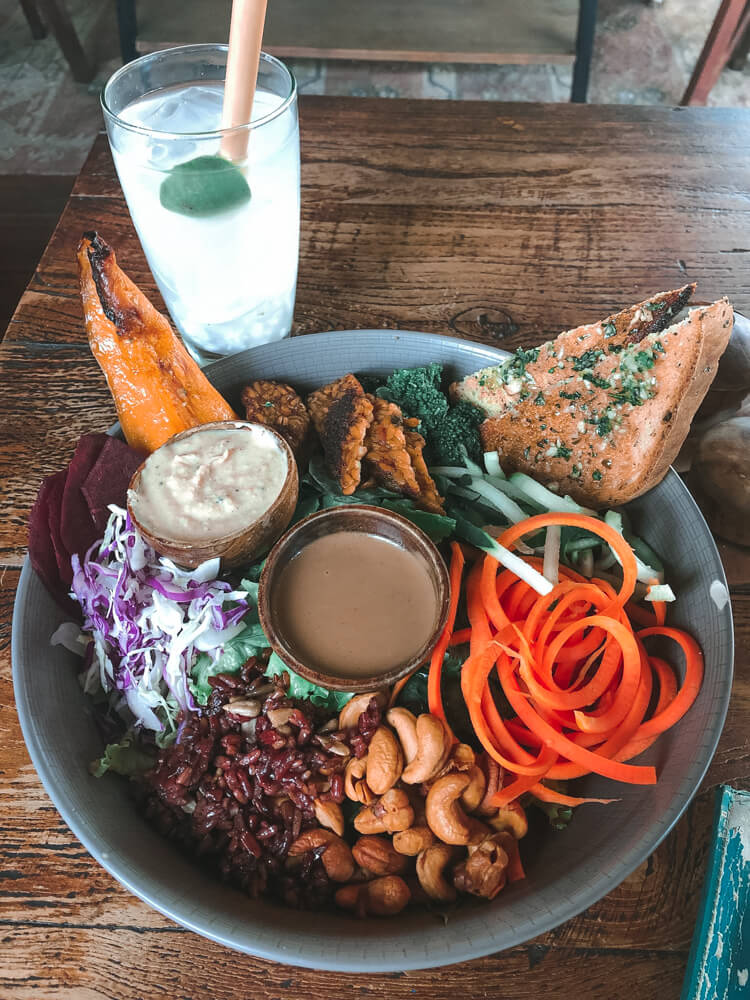 Being vegan on the road doesn't have to mean missing out on local cuisine. Lots of dishes from China to Indonesia to Ethiopia are inherently vegan and absolutely delicious.
Vegan variations on local foods are so much fun to try as well. Vegan chefs are some of the most creative people and the food they make is often better than its traditional counterpart. As anyone who has tried fusion cuisine knows, variations on a theme can have delicious results.
In New Orleans I got to try po'boys made from cauliflower, which the owner said was the staff favorite (over all of the meat alternatives they had!), all of the incredible vegan food in Indonesia, the birthplace of tempeh, and the incredibly inventive cuisine at Tsurutokame in Tokyo, reversing my worries about missing out, too.
I ate super well in Namibia, Peru, Aruba, Tonga, and Lombok. I honestly would have never guessed it would be so easy in these places.
I've learned that not drinking or changing one's diet doesn't mean losing out on travel experiences. And trust me, if I felt it would genuinely offend someone if I didn't try food they'd made, I'd try it, but usually people are happy to accommodate.
2. It will take more effort
Being vegan has been way easier than I thought it would be. Worldwide, more and more people are opting to go plant based and the results are varied and delicious. It's been such a fun journey of discovery!
That said, it takes more effort to be vegan. You'll have a smaller selection to choose from when it comes to restaurants unless you're in a progressive city like Berlin, Singapore, or LA.
I make sure I pack snacks so that I don't get hangry. I also know that I might have to inconvenience myself to get vegan food – going farther, special ordering, just getting side dishes, and letting people know ahead of time what my dietary restrictions are. I have to get used to this because I used to eat everything.
The Happy Cow app is really helpful for finding vegan options everywhere in the world. You might be shocked what you can find where! Just take the reviews with a grain of salt because people get picky and upset on that app for the stupidest reasons. Cross reference reviews with Google or Yelp.
3. Vegans are (usually) a lot healthier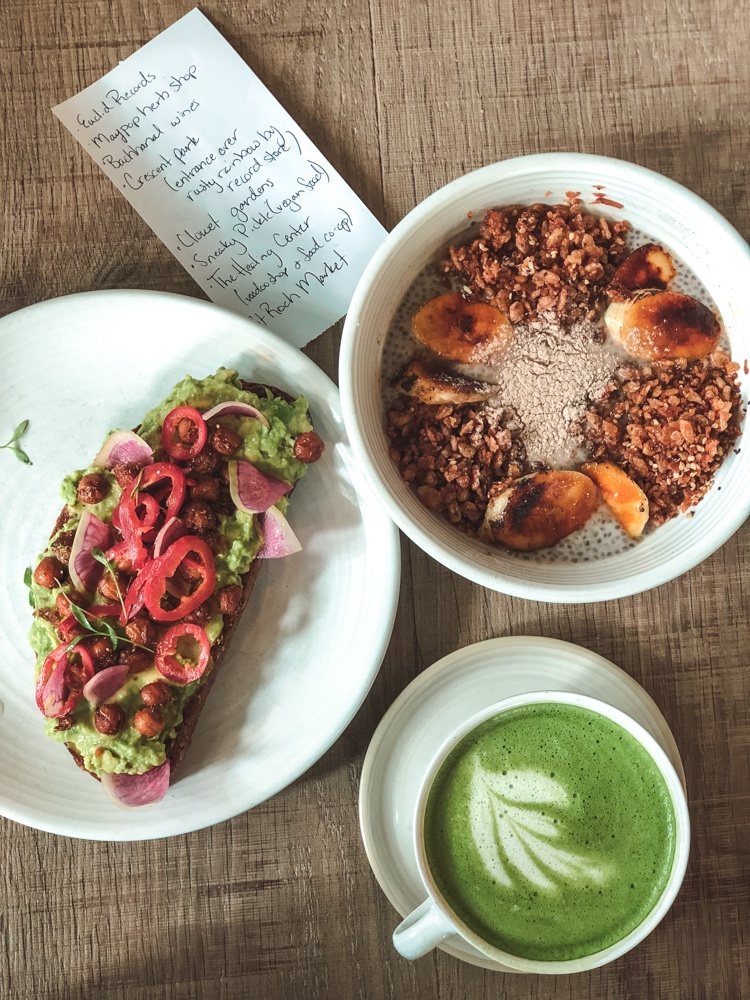 Even if you're not vegan, the vegan meals on flights are usually so much healthier and often way better. Instead of heavy cheese, pasta and rubbery meat, I've had curry, chickpeas, fruit, and way healthier food overall. Bonus: you get served way before everyone else when you order a special meal. Do it when booking the flight.
I also find adhering to a vegan diet forces me off most dessert menus, keeps me from snacking on processed meats and cheeses, which are really bad for us anyway, and keeps me eating more veggies. That said, if all that's available to me would be bread or rice, I usually break, which brings me to my next point:
4. You may have to break in small towns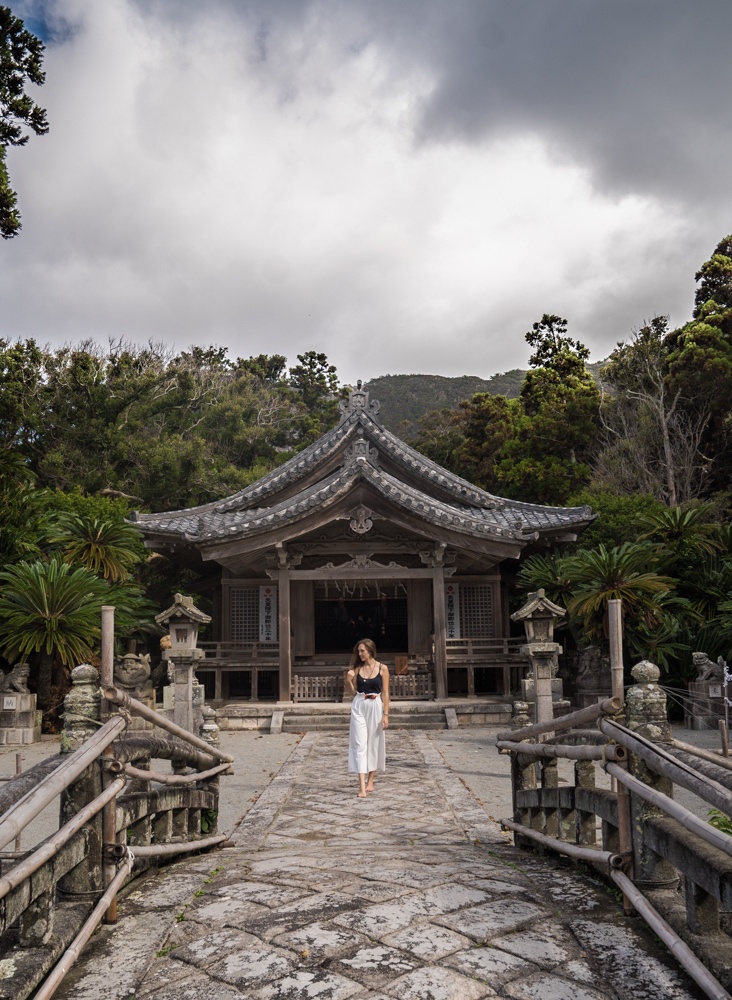 I've eaten meat a few times over the past 6 months because there was literally nothing else. I was out of snacks and didn't want to just eat bread for days. Thankfully it's only been a few times. I have gone vegetarian instead of vegan a lot more often, though.
My biggest reason for going vegan instead of vegetarian was to avoid dairy (because of the cow treatment mentioned above. Also I never liked cheese), so I really try to avoid dairy, but I'm open to eggs from happy chickens. Everyone has to decide for themselves what they feel good about and even just trying to do less meat and dairy is a win for the planet.
5. Don't expect everyone to get it
Sometimes people are personally offended at the concept of being vegan and I guess they are threatened on some level by change or having to question their values. I never talk about it unless asked, but if someone wants to know why I'm not eating animal products I explain my reasons and I don't get defensive. Just like other decisions I've made that challenge the status quo, if people ask they might be interested in trying it themselves.
Once a chef served me nothing but boiled potatoes, pasta with tomato sauce, and shredded carrots during a fancy multi-course dinner. It was obvious he was annoyed he had to deal with me and I just wish he'd said they couldn't accommodate me instead. However, this will happen. You've got to laugh it off and find a snack later.
6. Lead by example rather than words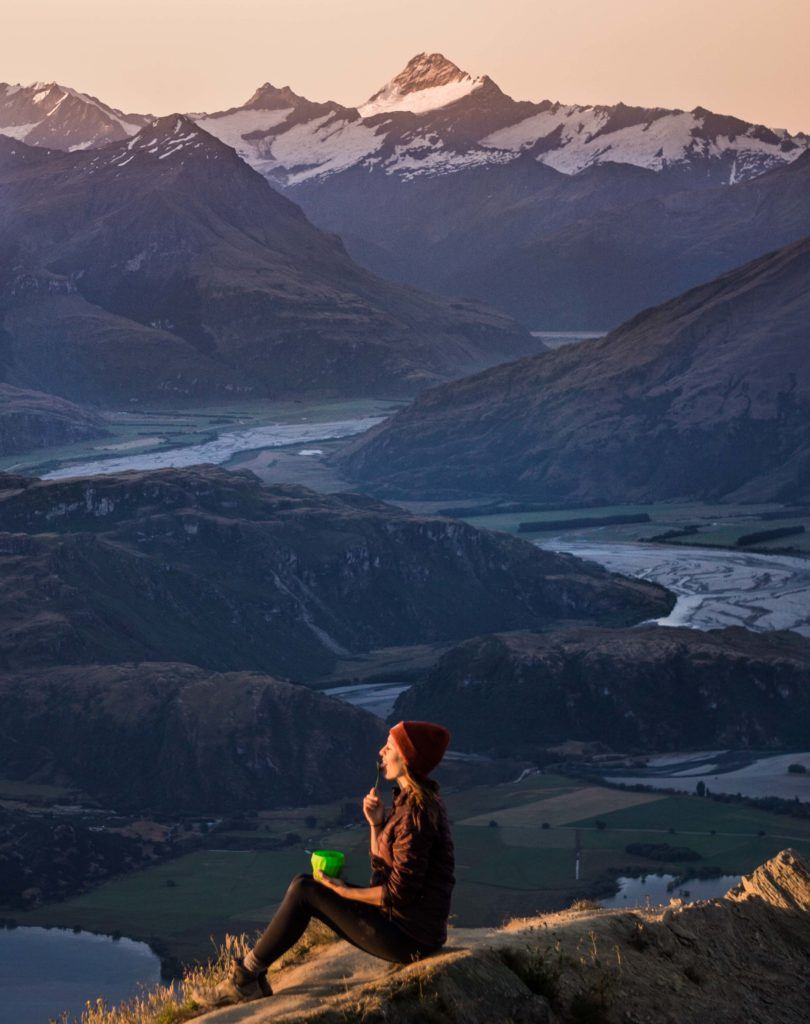 I think one of the main reasons why people have the wrong impression of vegans is the condescending way that some people share their beliefs. Just like politics, religion, and other personal choices, people have strong convictions about it and it almost never works to lecture anyone.
Often people see what I'm eating and wish they had what I ordered. I used to feel that way too – if vegan food was that great, I would be happy to eat it!
I also cook for my friends and family, showing them how great vegan food can be. Usually they're happy to eat something healthy and different – and to have someone cook for them! Lots of them make the same recipes now, because it honestly tastes better and is healthier in many cases. When on the road, you can do the same. It's easy to cook in plenty of places when you travel. Share the wealth of the yummy food when you can.
After 6 months of traveling vegan, I'm happy to report that it has been easier than I thought, more delicious than I'd imagined it could be, and it has made me love food in a way I never expected.
I also feel happy about my reduced impact on the world through my food choices. I know that traveling so much doesn't equate to a small carbon footprint, so finding other ways to make a difference has led to a better travel conscience.
For my fellow vegan or vegan-curious travelers out there, what about traveling vegan has surprised you?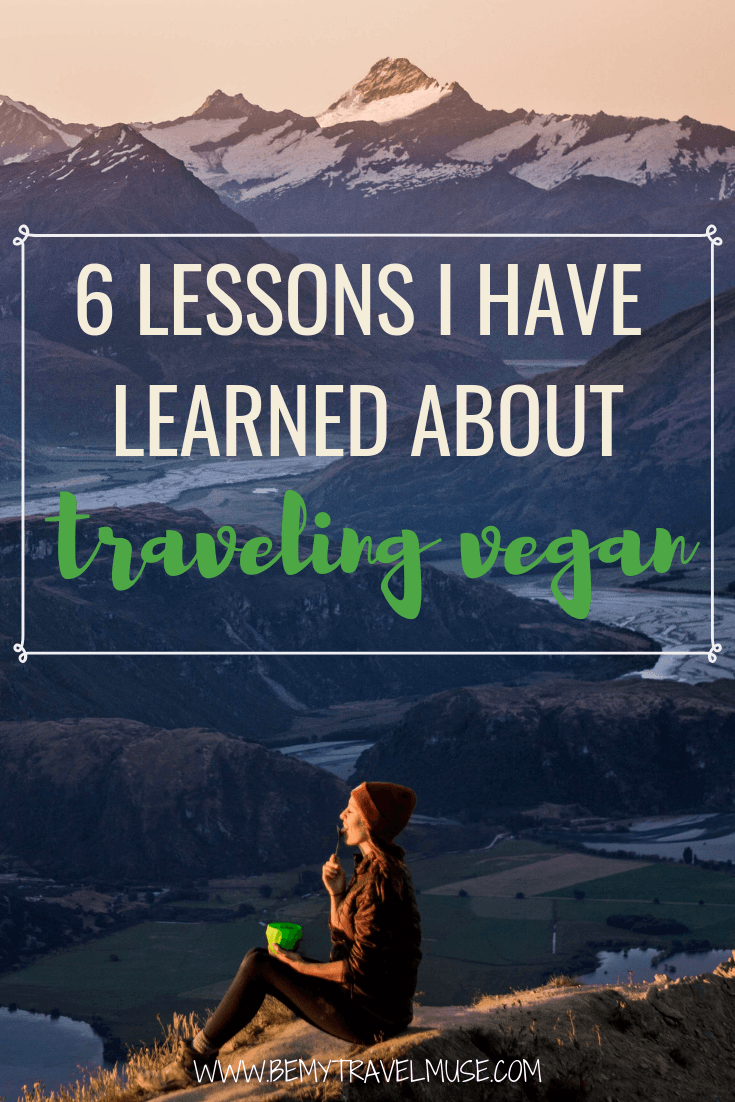 READ NEXT: