Have you ever experienced the kind of writers block that gets overwhelming? For anyone who writes, when it strikes it can be debilitating.
Then there are moments of flow when everything just seems to ease out of my brain right onto the keyboard, and I know exactly what to say.
Whichever mode I'm in, there's one thing that doesn't change: deadlines.
It's been a bit over a year since I committed to writing two blog posts per week. I only recently eliminated the required Friday post in the interest of putting longer, better content out there instead.
A good, thorough blog post usually takes hours between research, editing photos, writing, and then editing it. Some, like this monster post, took weeks. This all requires that I be pretty prolific.
My process is unorthodox, but it works like magic for me:
– Write it as it happens
– Speak it rather than write it whenever possible
– Edit with a heavy hand
Step one: In the moment
First, I write my travel blog posts as in the moment as possible. That way I don't forget any details and it's nicer to read too since I'm just writing the whole post as it flows.
That might be in the back of a moving car in my phone notes like when I wrote 25 promises for all the single ladies who travel, or in my tent like in Kyrgyzstan, or like right now, on an airplane after finishing up my posts about Switzerland in the Zurich airport.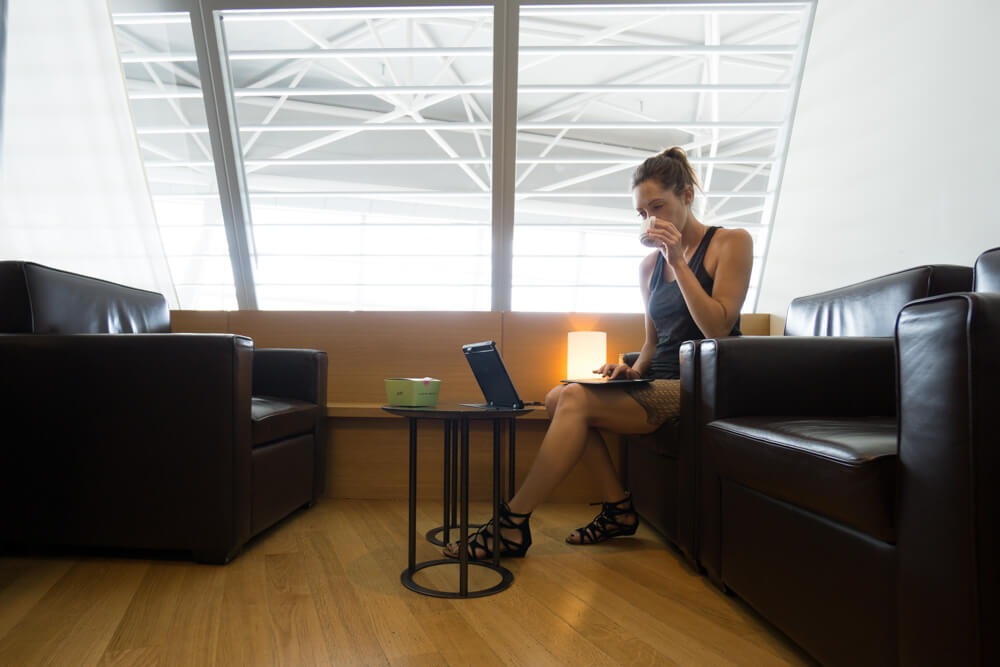 Step two: speak it into your devices
How often do you feel like it sounds so great in your head and then once you sit down to write, it just doesn't seem to sound as good?
This is why I just purge it all by speaking it, quick and dirty.
A good trick is to use the speech-to-text function on my phone or iPad. I can get my thoughts down more quickly. I even do this to reply to emails, speaking as clearly as possible, pronouncing things like, "comma", and "question mark."
I'll do this anywhere and everywhere – when I can find a quiet place, or sometimes on a crowded train. DGAF.
It's nice because then when I sit down to post, most of the work is already done and it didn't even feel like work.
This alone has revolutionized my process. Before, I often felt like I couldn't quite put what was in my mind on the page. This gets me much closer to that, though it's important to check for mistakes, as there will be a lot of them!
Step 3 – Edit heavily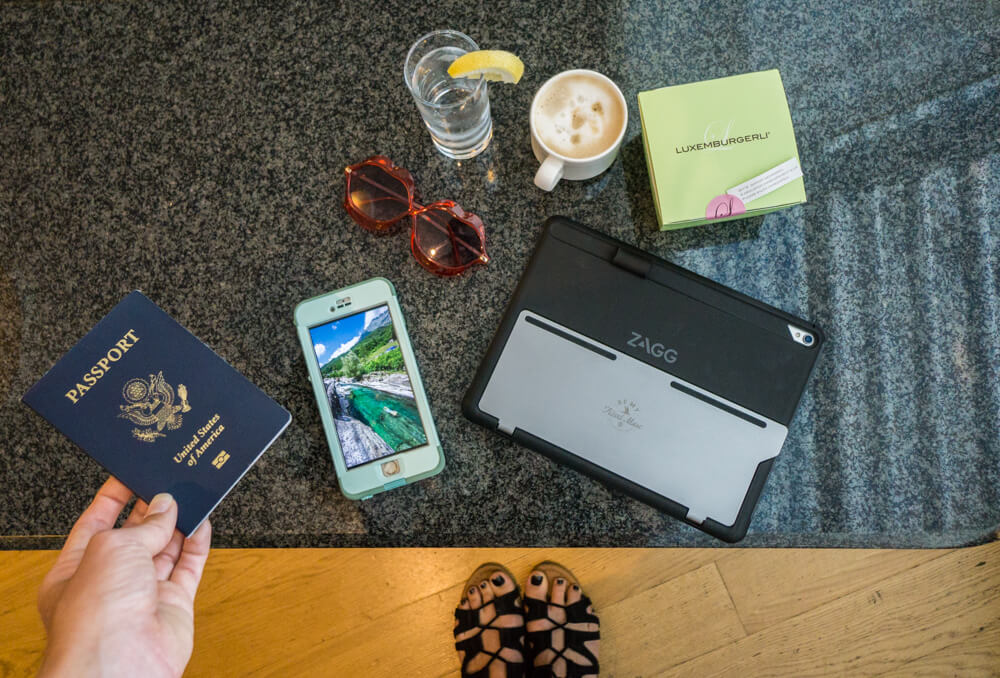 This process of pouring everything in your mind immediately into your notes will come out messy.
There are many times when the sentences look unrecognizable and I wonder how it could have gotten me so wrong. Definitely go through and edit soon after, while you can still remember what you said.
For the editing, I highly recommend finding a way to create an ergonomic environment rather than going through and manually doing all of the changes with your thumbs and index fingers.
A few months ago after some pain in my wrist, I realized I can't just keep traveling and creating at this rate and not making my workplace ergonomic, even when on the go.
I bought a mouse, and partnered with ZAGG to test out their bluetooth keyboard that I could pair with all of my devices – iPad, computer, and even my iPhone.
It changes everything. Gone are the days of trying to edit by erasing and writing with my thumbs on my phone, while killing my wrist on my computer, or suffering because I can't find a suitable desk. Seriously why didn't I do this sooner?
By incorporating these tricks, in the past few hours I've been able to complete 3 blog posts all while in transit, working from notes I spoke into my phone during my trip and editing right after.
This process has helped me so much, and I hope that if you're keen to try something new, that it helps you, too.
Remember, the best way to mitigate running into writers block is to jot down the words right as they come to you, using some clever tools at your disposal.
And as we travel writers know, there's an endless supply of inspiration in this beautiful world.
*This post is brought to you in collaboration with ZAGG, who helped save my wrists. All thoughts and this process is entirely my own.