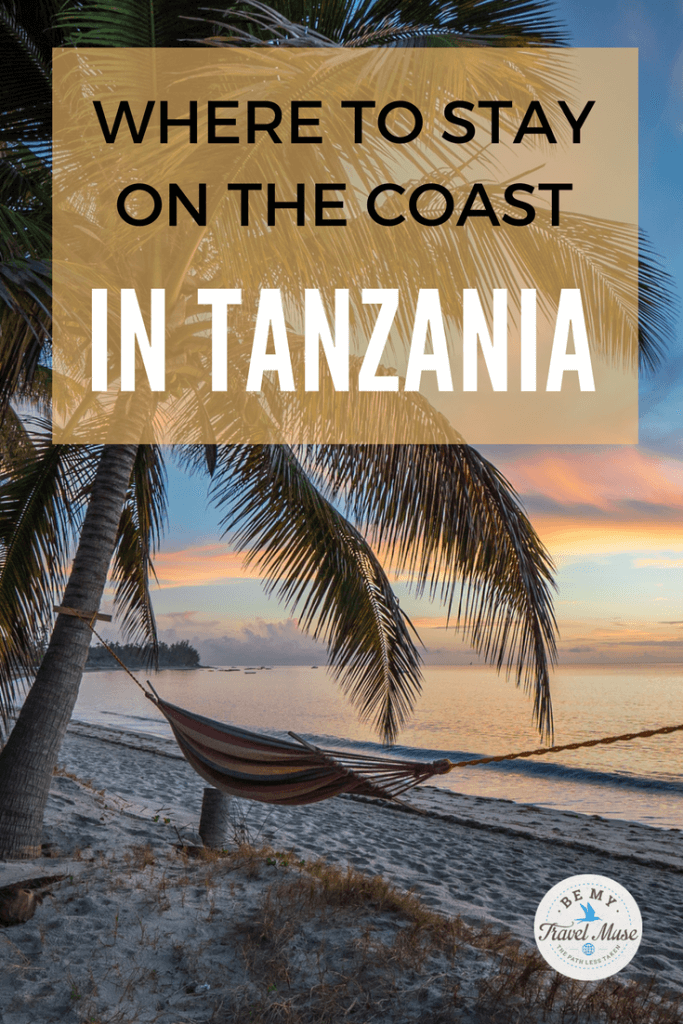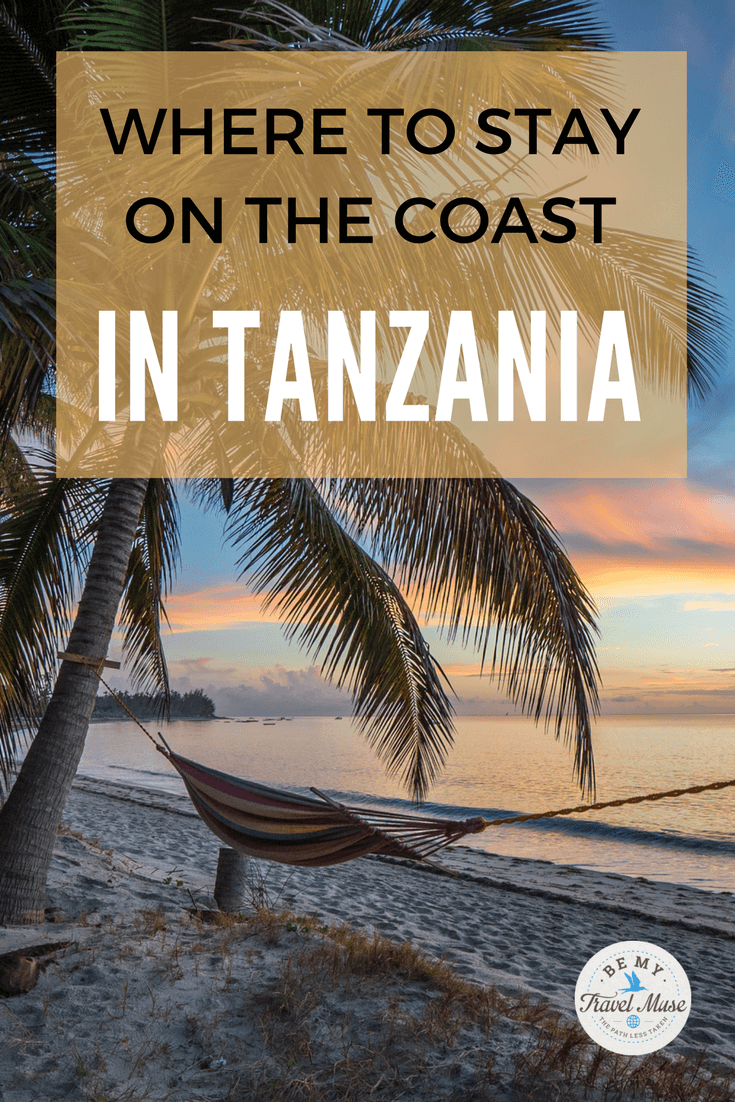 There's a shade of blue that I'm convinced you can only find on the Indian Ocean. It's that aquamarine hue over white sand, so light that you can see just about anything swimming through it. I'm sure of this from much intensive study of the countries with coasts on this ocean, and on the sand bar that day, my theory was proven correct when we saw a turtle gliding through that impossibly clear water.
Now there are a lot of warm beaches in the world, where the water feels like it came out of a bath faucet. There are many with white sand and crystal clear water, it's true. But what's special about this beach is that there's almost nobody on it save for a local passing by here and there, and that, to me, is always perfection.
Far from the bustle and tourists of Zanzibar, Ushongo Beach on the Tanzanian coast near Pangani is calm, quiet, and idyllic.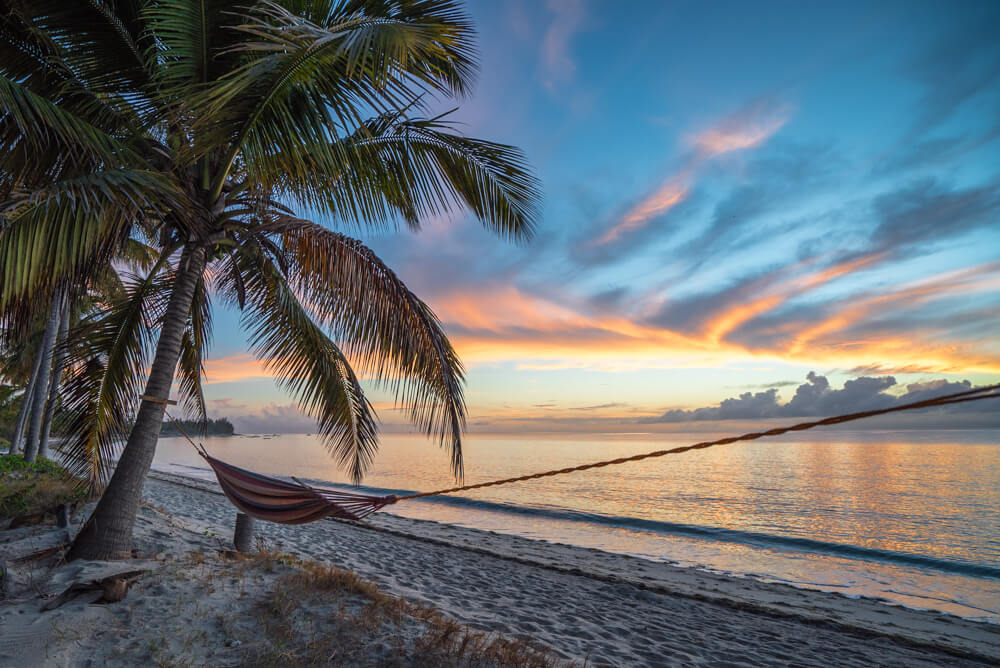 I'd taken a small speed boat to that sand bar while staying at the Tides Lodge with Cam and Natasha, whom I joined for an epic overland trip in their Land Cruiser across Tanzania, Rwanda, and Uganda.
It's the cutest thing, if a sand bar can be cute, which appears during low tide and disappears again when the water rises for the evening. You can walk across the entire thing in a few minutes, and if you're lucky, there might not even be anyone else there.
There are reefs nearby for snorkeling, a temporary shade to lounge under thanks to the efforts of the boat guides, and a delicious seafood lunch from the Tides Lodge to boot. For $45, it's a pretty awesome way to spend a day.
While we're on the topic of food, the menu at the hotel impressed me quite a bit, with a breakfast spread of fresh fruit, muesli, and cooked-to-order eggs with guacamole or huevos rancheros. Dinner was equally incredible. Have you ever had passion fruit ceviche or beef so tender it almost melted in your mouth? There's always a fresh catch of the day on offer. It's on the sea, after all.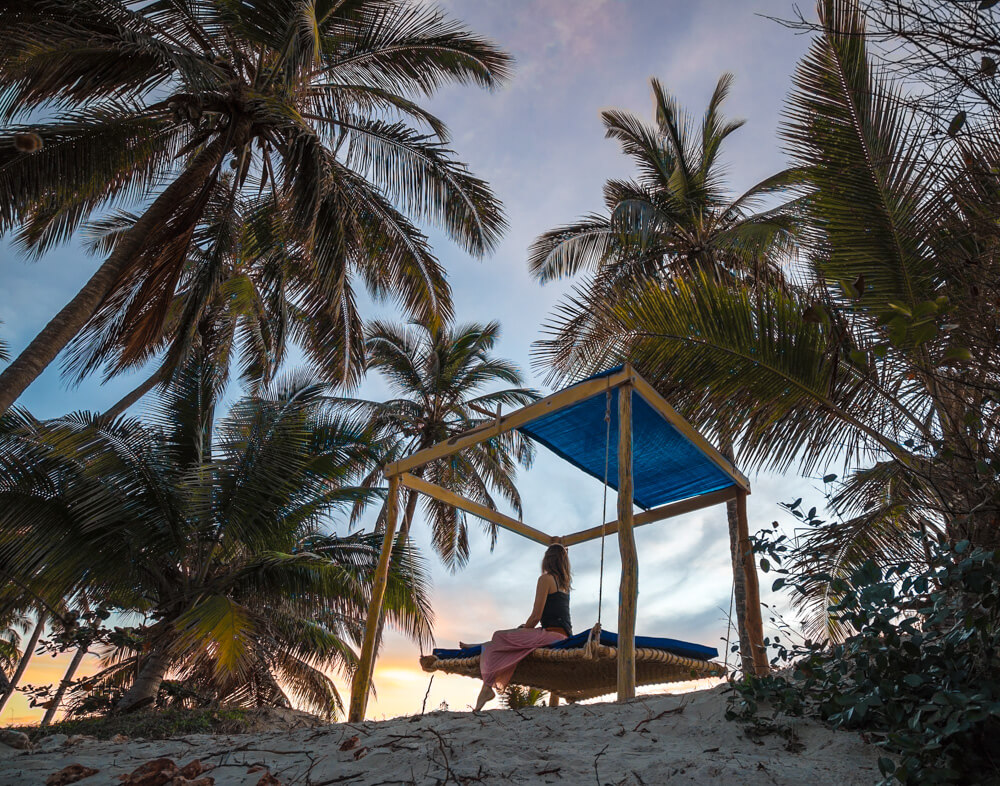 The room was a spacious one-room bungalow nestled in the sand, a few steps away from that warm and wonderful water.
I loved the big and comfy bed, surrounded by princess-like mosquito nets (though it seemed mostly for show as I came out of the stay there bite-free, which is a feat, considering that mosquitoes absolutely love me.)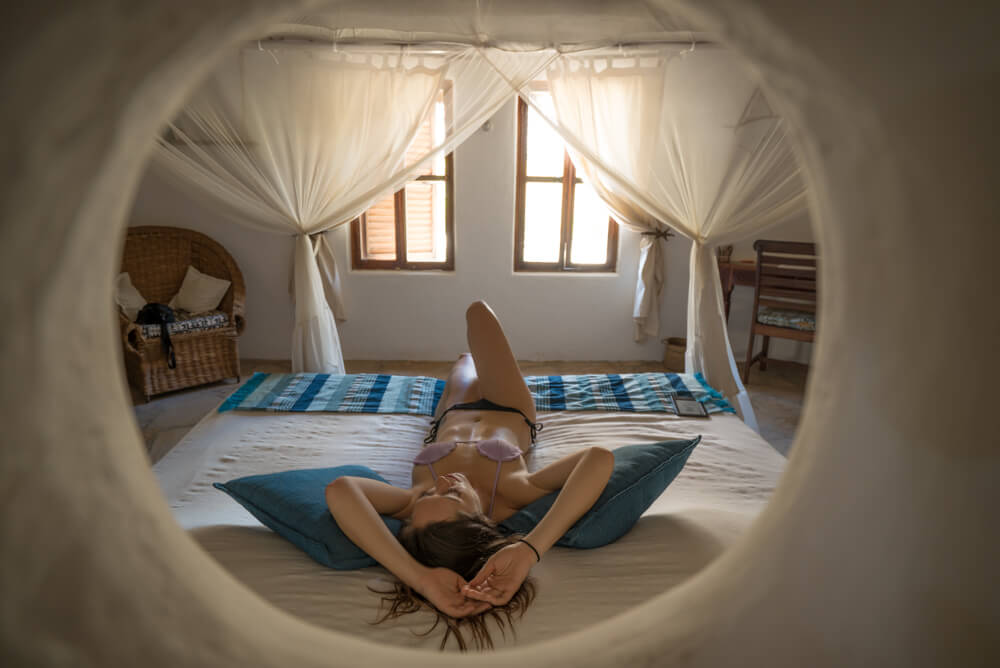 My days were spent lounging, eating entirely too much because I couldn't help myself, and then kayaking in the ocean over to the mangroves.
Though it felt to me like I was paddling forever against the current in both directions, I'm still thankful for the chance to paddle down the gorgeous coast, past the seabirds and the golden hour-tinted sand bars, and for the calories I burned and the defined triceps I (no-doubt, right?) sculpted in the process.
That would have been enough to put Ushongo Beach high up on my list as far as the Tanzanian coast goes, but there's another gem you should know about, in case you're in a big group, want a more luxurious experience, or are on a killer honeymoon: The Mawimbi Villa.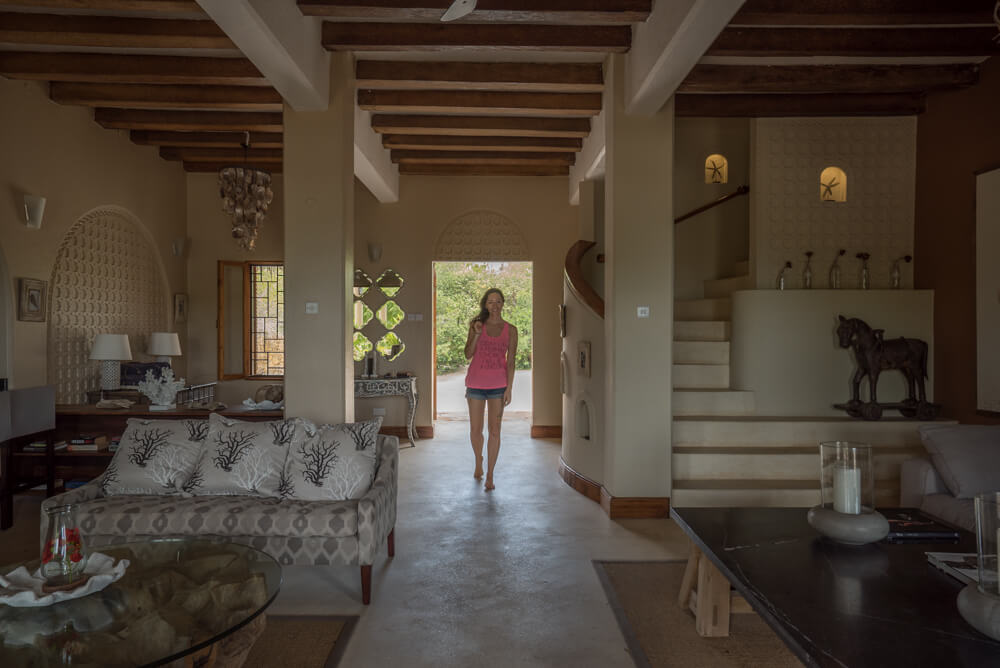 It's a six animal-themed bedroom villa right on the sand with a full-time staff who can cook you up delicious food whenever you want.
Plus it's got an awesome pool.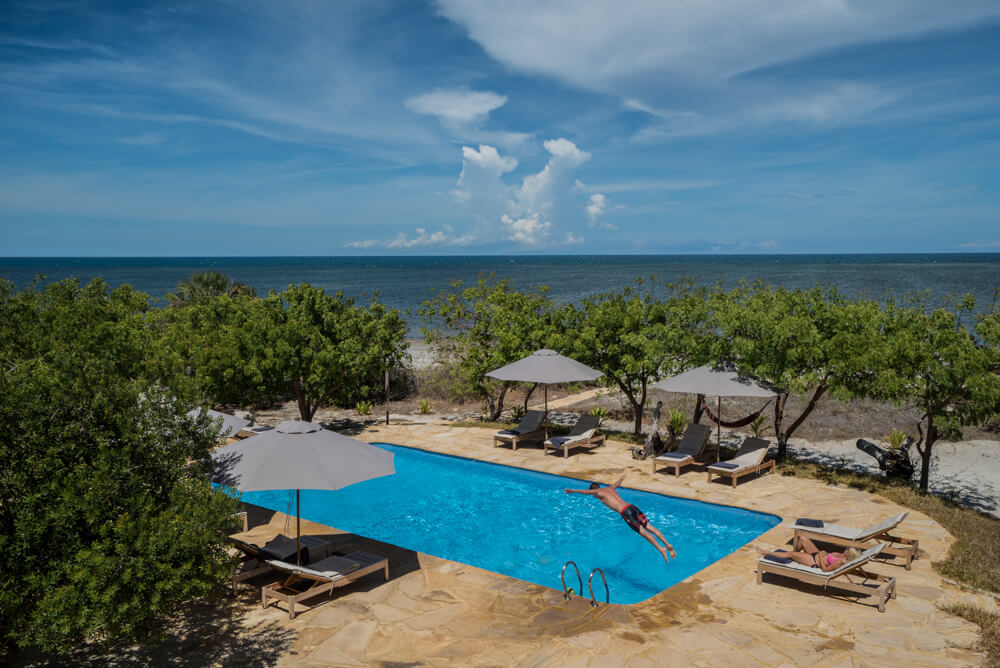 I can just imagine coming back here with 12 friends and having a complete blast, hanging in hammocks and messing around in the pool and in the ocean all day.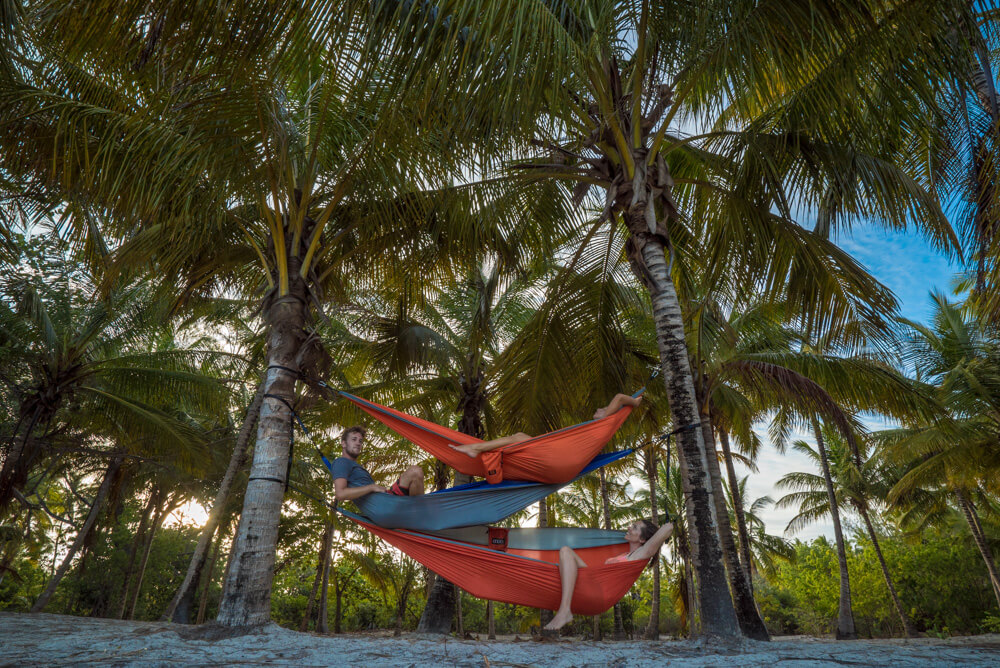 Or maybe even doing a destination wedding (though I guess you need a boyfriend first for that, right?).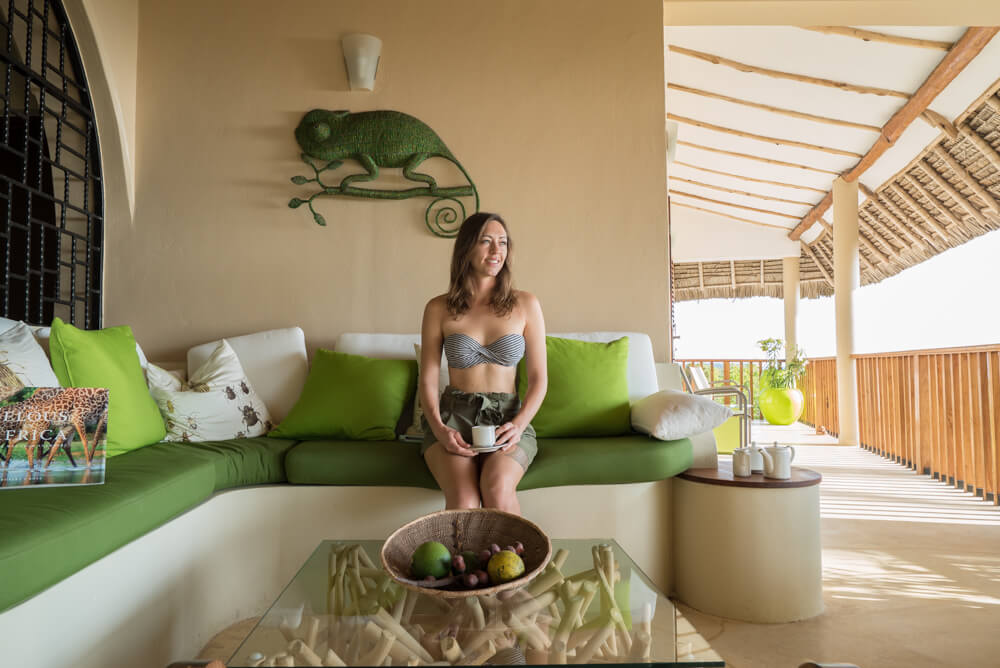 So if you're considering a Tanzanian holiday, go ahead and give Zanzibar a look, and maybe even a visit too.
But be sure to come here afterwards, and bask in the peace and quiet.
Getting there: 
You have a couple of options including driving in via the ferry in Pangani (which is what we did) in either a rental SUV or your own if you're on a longer-term overland trip.
There's an airstrip nearby which you can fly into, and then organize a transfer. More information here.
*This post was brought to you in collaboration with The Dovetail Agency. All opinions of this amazing beach, as always, are sincere and my own. 
Click to read more posts about