There are a lot of words and phrases for the feelings that travelers get when they try to reconnect with people back home, or come back into a lifestyle that is stable and consists of a routine again, or when traveling isn't as stimulating and exciting as it once was.
The people who name such things say it's reverse culture shock, jamais vu, reintegration, etc.
It's a very privileged problem to have. We can just acknowledge that and get it out of the way now. A lot of people will never have this feeling, because they don't have the access (most of the world) to a passport that opens up those possibilities, or they do have the potential, but can't find the courage to go in the first place.
But for those of us who do go, and especially those of us who are gone for a long time, I wonder how much the addiction of new sights and new places starts to become so normal that it's unshakable.
Don't get me wrong, traveling, especially alone, is life-changing and I think that everyone should do it.
I will always champion solo traveling because I feel deep down to my core that it is super important, nay, indispensable for personal development. It's a chance to get to know the real you and to learn what it is to be completely self-sufficient and responsible for everything that happens to you and how you handle it. It prepares you for life, love, and work in a way that nothing else can.
But is it subject to the law of diminishing returns?
Honestly, what doesn't lose its value and luster over time?
Apart from love, which ebbs and flows anyway, I can't think of anything.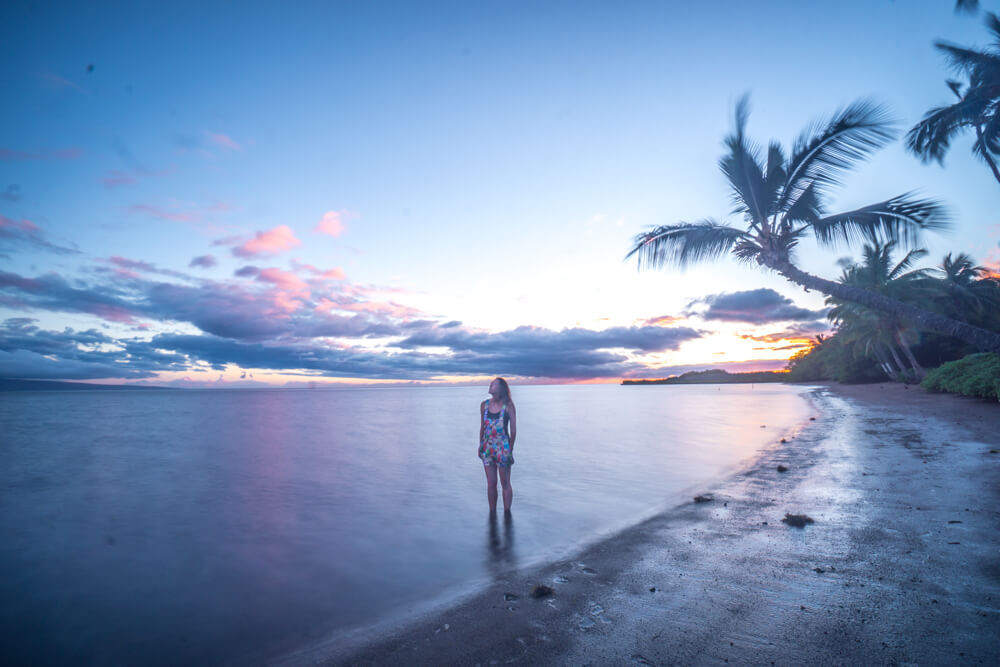 I left California to travel the world by myself almost four and a half years ago now. I am deeply grateful for all of those years, because now I have so many new skills:
I can find a way to connect with almost anyone
I'm usually comfortable in a room of strangers. My confidence is so much higher now that I know what I'm capable of
I understand cultures from all over the world which contributes greatly to the first two points
I have a much more open and inquisitive mind than I did before
A last skill that I've both welcomed and simultaneously battled with is the independence I've drawn from solo travel. What was tough about it at first became intoxicating.
I realized I've been feeding that need for independence without question or reserve. I've been nurturing my preference to always have one foot out the door, and my desire to be able to leave at any time without having to consult anyone. It was wonderful and liberating for so long (and still is), but it also just enables the part of me that is convinced I'm all I need.
I got used to getting over a party or a night out and just going home right then, without needing to consult anyone else. I stopped feeling the compulsion to please people, because on the traveler's circuit, everyone understands that it's important to follow your own whims and to go where and when you please. I'd just book a plane ticket and make a plan, all on my own.
For over four years now.
It makes it a little hard to let others in when that's been the reality for so long.
The only thing that feels comfortable is the very thing that makes most people (myself included way in the beginning) the most frightened: Just leaving, with nobody along, without a plan, and without any need to know what will happen. In fact, the need is actually to not know what will happen.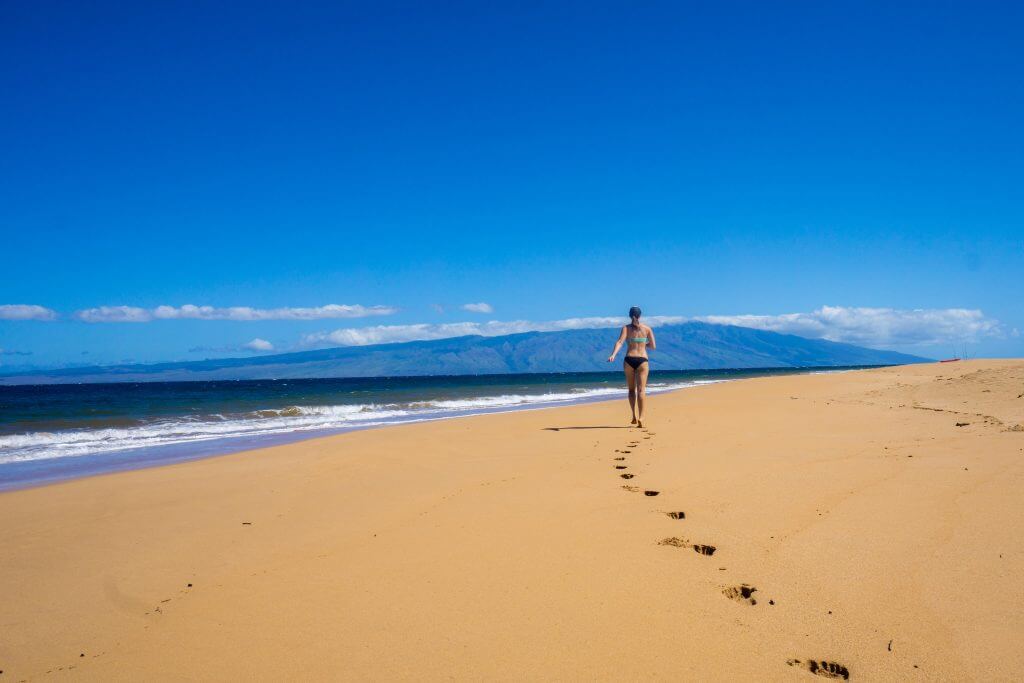 I've wondered before if traveling made me totally selfish, and at other times I mourned over the short and deep connections and constant goodbyes, I had a lot of situations where because I wasn't the one who was around, I was replaced. What kept me going during all of these sad times was the thrill of the unknown adventure ahead of me.
But now what's unknown and new is actually the opposite of traveling solo. It's having a routine, sharing time with people who I love, and making room for other people's thoughts, desires, and opinions. I got my growth from solo traveling. It injured and also lifted me up so many times. Those scars are reminders of all of the discovery I did, and I love each and every one.
But maybe it's time to grow up now.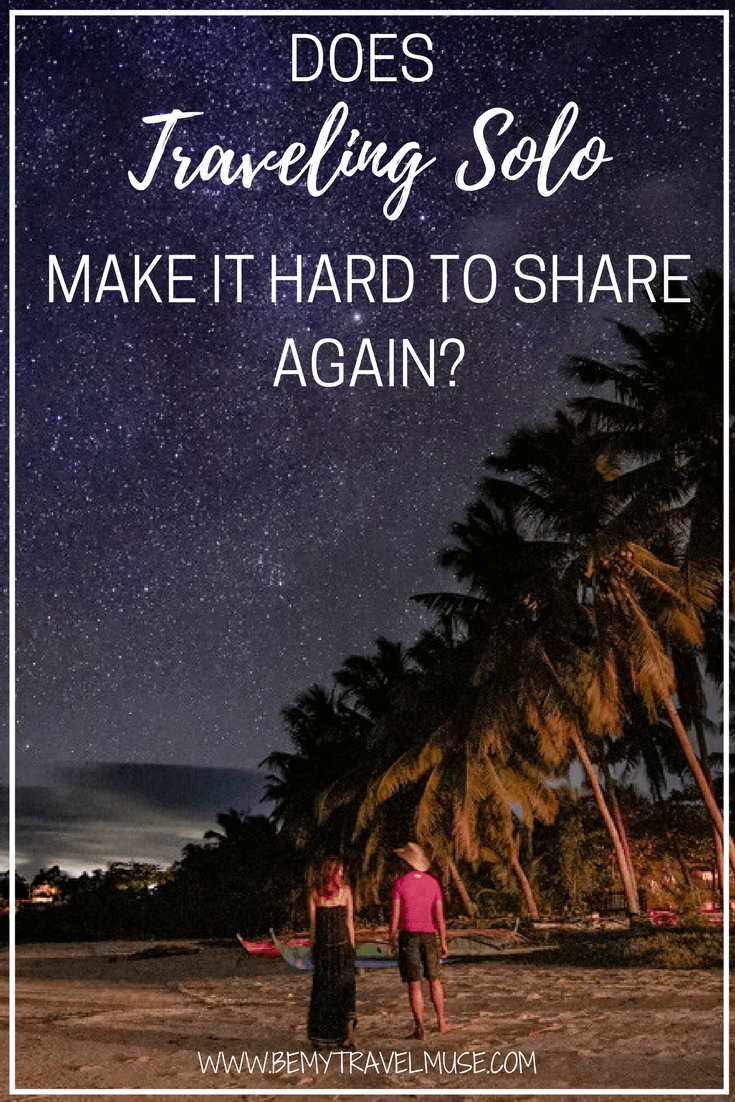 The next adventure is the most thrilling of all – learning how to be someone who others can count on, being there in love, support, and service to those who have supported me over the past four years, and maybe even sharing my life with another human being – being a real partner and not just an unsure thing who is going to leave.
Maybe it is and always has been about striking a balance. Maybe it's possible, and I aim to find out now.
I think the people who name such things have a phrase for this too:
Having it all.
And since infinite possibilities exist and there are no rules to this ride called life, yes, I believe anything, including having it all, is possible.