Dining in Cuba can be hit-or-miss. With recently relaxed trade relations, once-prohibited privately-owned restaurants (called paladares) have sprung up all over Cuba's major cities. Vying for tourist dollars, these restaurants do their best to showcase the local cuisine.
Often times, they get it so right, but sometimes, the food falls flat or the service is severely lacking. With little internet access (and no Yelp), it can be hard to make sure you get the best of Cuban cuisine. So I've ranked Cuba's best food, so you can explore the local flavors on your next trip to this Caribbean nation.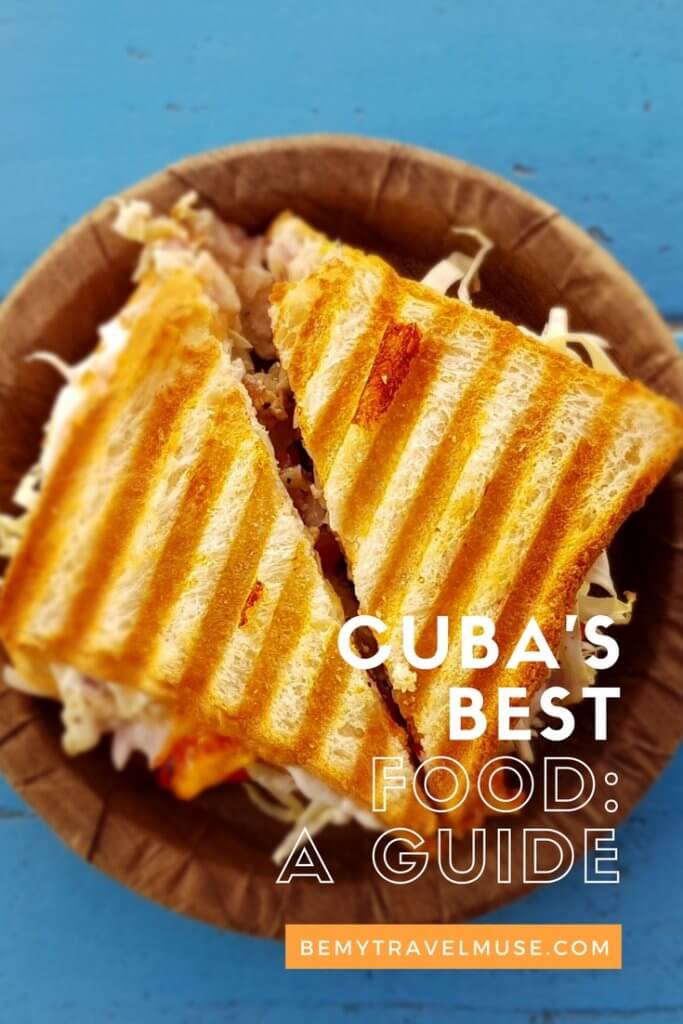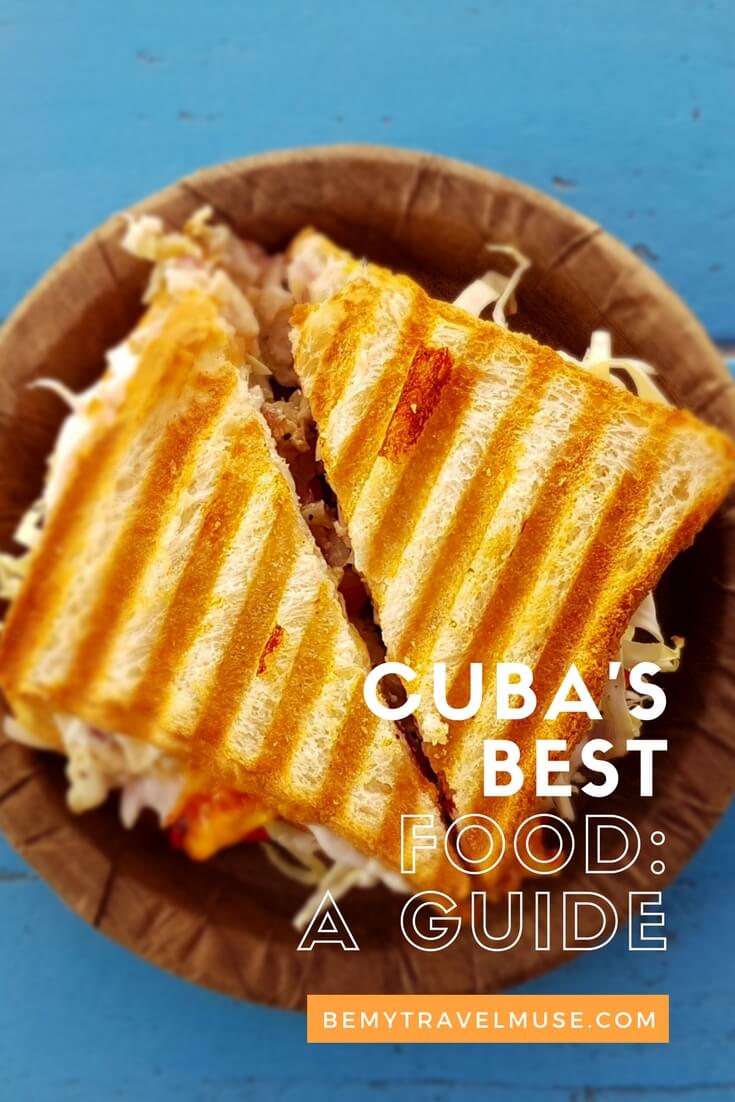 8. Vaca Frita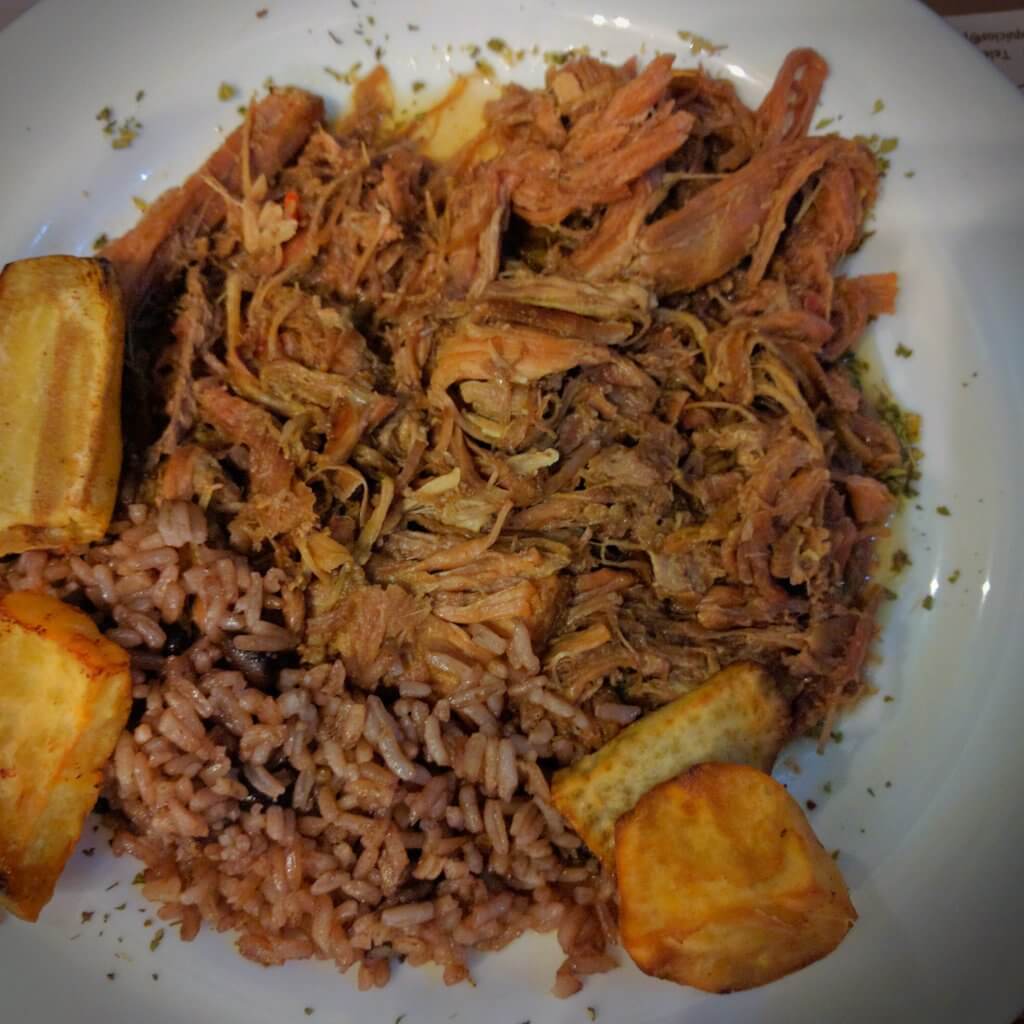 It's simple, but it's popular — and for good reason. Shredded beef is marinated in lime juice, garlic, salt and pepper before being flash-fried until crispy. The citrus creates a lift that keeps this from feeling as heavy as other Cuban dishes — but it's still a plate of meat, so be prepared for that. When vaca frita is done right, it strikes a texture balance between tender cooked beef and crispy, flash-fried edges that lend it perfect amount of crunch.
7. Lechon Asado
A whole-roasted pig is one of the most universal dishes I've come across in my travels, and Cuba was no exception. The Cubans marinate their pork in mojo, a concoction of sour orange, garlic, and a couple of earthy spices. The pork sits in this bathtub of flavor for at least half a day, then it's grilled over low heat for almost as long as it marinated. It's a long-haul meal, and it takes at least a day to cook. But in the end, you get tender, juicy pork and crispy-crackling skin that is so worth the wait.
6. Cuban Coffee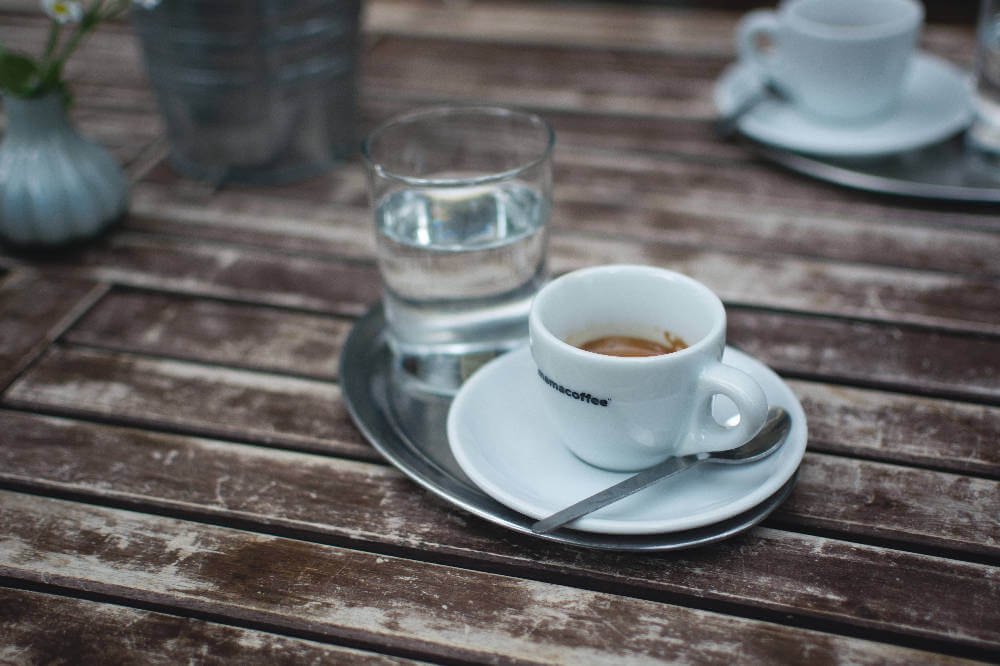 Cuba may be most famous for their cigars, but if you asked me I'd say their coffee should be at the top of the list of coveted, borderline-illegal exports. They grow a strong brew in Cuba. To counteract the intensity of their espresso beans, traditional Cuban coffee is brewed with raw sugar, creating a sweet and strong beverage that's served in a tiny mug and sends a jolt through your morning. Cafe con leche and a smaller cortadita are also coffee drinks you'll find in Cuba, though they tend to be favored by locals as a post-dinner dessert accompaniment.
5. Lobster – Any Way You Like It
I debated whether or not I should include lobster on this list, for one major reason. In Cuba, it's illegal for citizens to fish for lobster for personal consumption. Like all agriculture and industry in Cuba, lobster fishing is run entirely by the government and any catch is rationed (just like all other food in the country). Thus, it is a delicacy that is reserved primarily for visitors and tourists. But because it is native to the Caribbean Sea that surrounds the beautiful country of Cuba, I decided to leave it on the list. Most paladars prepare lobster beautifully, but do a little research to make sure you're going to a restaurant that will make it worth the pesos — you'll be hard-pressed to spend less than $20 CUC on a lobster dinner. Though, compared to US prices, this is a bargain!
4. Picadillo
Many Cubans will call this the truest taste of Cuba. At it's core, it is a ground beef and tomato stew, and it's a (very hearty) sweet-savory treat found on lunch and dinner menus all over the country. Each recipe is unique, so if you're lucky enough to be invited into a Cuban home for a meal, you'll get the secret family recipe. No matter where you try this dish, a few things are always included: lots of seasoned ground beef, tomatoes (fresh or canned is a hotly-debated topic), salty olives and sweet raisins. It won't hit all the corners of your palate, but it will deliver a full belly with plenty of flavor.
3. Arroz con Pollo
This dish is Cuba's answer to paella. It diverges from its Spanish roots with a healthy dose of beer and a little white wine. In Cuba, saffron is swapped for annato, which gives the rice it's signature yellow hue and a distinct earthy, peppery taste that makes this 100% Caribbean. Nestled into this bed of heavily seasoned, deliciously stewed rice are generous helpings of bone-in chicken, braised in all that delicious liquid and practically falling off the bone. A few chopped asparagus, onion, and bell peppers are scattered into the rice, but they are decidedly not the stars of this show. Chow down and enjoy.
2. Cubano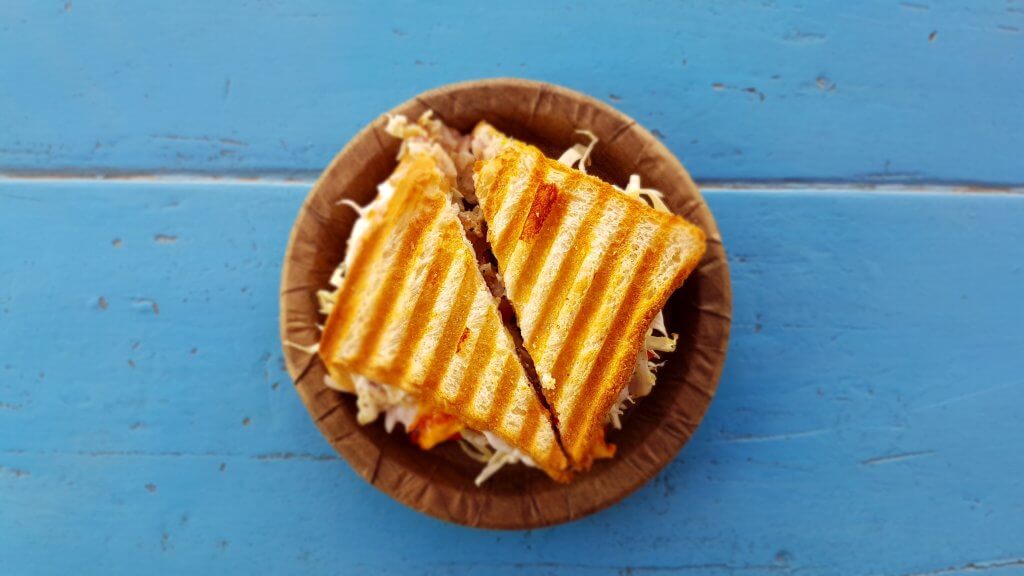 This is likely Cuba's most famous export — the ham and pork sandwich to end all ham sandwiches. There's a reason whole movies have been made about this sandwich. In Cuba, bread is made with lard (because go big or go home). With this dense and flavorful bread as your base, pile on sliced ham, roasted pork, loads of pickles, onion, and tomato, then toast the whole thing until the mayo and mustard is dripping down the sides and the cheese achieves melty perfection. The result is a hearty, savory mouthpunch that will have you wolfing down that sandwich like a starving person.
1. Ropa Vieja
Like many Cuban dishes, ropa vieja starts with sofrito, a hearty mix of bell peppers, tomatoes, onions, garlic, and spices that form the foundation of flavor. Onto this base, flank steak is slow cooked until it falls apart — not an easy task for such a low-fat cut of beef. By the time the stewing is complete, you'll have a dish full hearty, meaty goodness. Many call this dish — which translates to 'old clothes' in English — the national dish of Cuba. And if you find a paladar that does it right, you'll never want to stop eating. As such, I'm giving it #1 status on my ranking of Cuban dishes. Good luck cleaning your plate!
Recipe: Arroz con Pollo
Ingredients
3 Tbsp olive oil

1 whole chicken, cut into eight pieces

1 medium yellow onion, chopped

1 medium red bell pepper, chopped

5 cloves of garlic, minced

1/2 lb. asparagus, cut into bite-sized pieces

3 cups of Valencian Rice

1 Tbsp white wine vinegar

1 bottle Amber beer (such as Dos Equis)

4 cups chicken broth, plus more if needed

1 cup dry white wine

1 8-oz can tomato sauce

1 4-oz jar of pimentos, juice reserved

For the Spice Mix

1 tsp salt

1 tsp freshly-cracked black pepper

1 tsp cumin

1 tsp dried oregano

1/2 tsp Bijol

1/2 tsp cayenne

1 bay leaf
Instructions
Heat oil in a cast-iron or heavy-bottomed skillet over medium-high heat. Season the chicken with salt, pepper, and cumin, then sear on the pan for about 6 minutes, or until it starts to release it's juices. Remove and set aside.

In the same pan, sautee the onion, pepper, garlic and asparagus until they just start to soften. Add the spice mix and stir to coat vegetables. Sautee for one minute more, then add the chicken back into the pan. Stir to coat the chicken with the spice mix.

Add in the rice and toss to coat. Allow it to toast in the spices and chicken for 1 – 2 mintues, then add half of the beer, chicken stock, and white wine. Turn up the heat to bring the mixture to boil, adding more liquid to keep the rice wet if needed. Lower heat to a simmer.

As the rice cooks and the liquid burns off, continue adding more beer, wine, and chicken stock to keep a layer of liquid on the bottom of the skillet at all times. Incorporate the pimento juice as well.

Simmer for about 30 minutes, or until all liquid is absorbed by the rice but it is still wet.

Stir in the pimentos and serve!
Note: you can garnish this with green olives, capers, or chopped chilies for a spicy kick!
About the Author: "Jetsetter" Jenn Brown is an adventurer, amateur chef, and wine-lover who has been on the move since 2012. Past adventures include swimming with whale sharks in the Philippines, solo hiking the mountains of Montenegro, and apprenticing at a dairy farm in Spain. When she's not wandering the world, she works as a chef on charter yachts (currently in Southeast Alaska). You can follow her adventures at her site, JetsetterJenn.com, or on one of her many social media channels: Facebook, Instagram, or Twitter.