You guys I feel like I've stumbled upon the holy travel grail. I'm buzzing so much with excitement right now that I don't even care about the nine hours left of my 12-hour layover.
In fact I'm kind of sad to see the time ticking down (never thought I'd say that).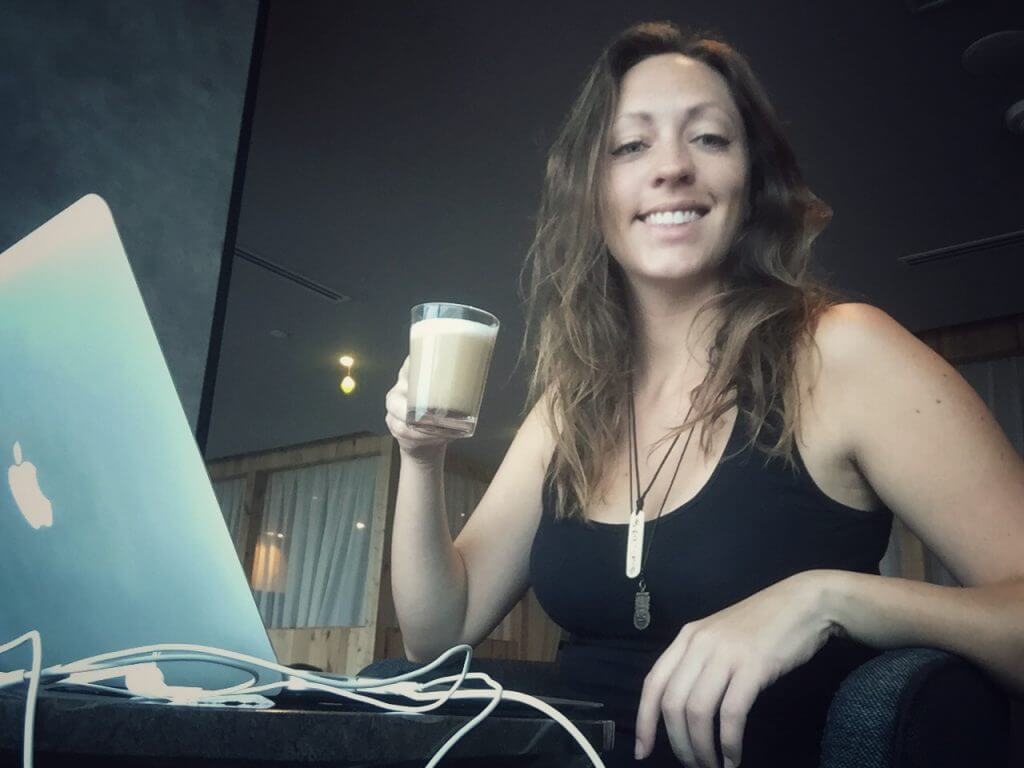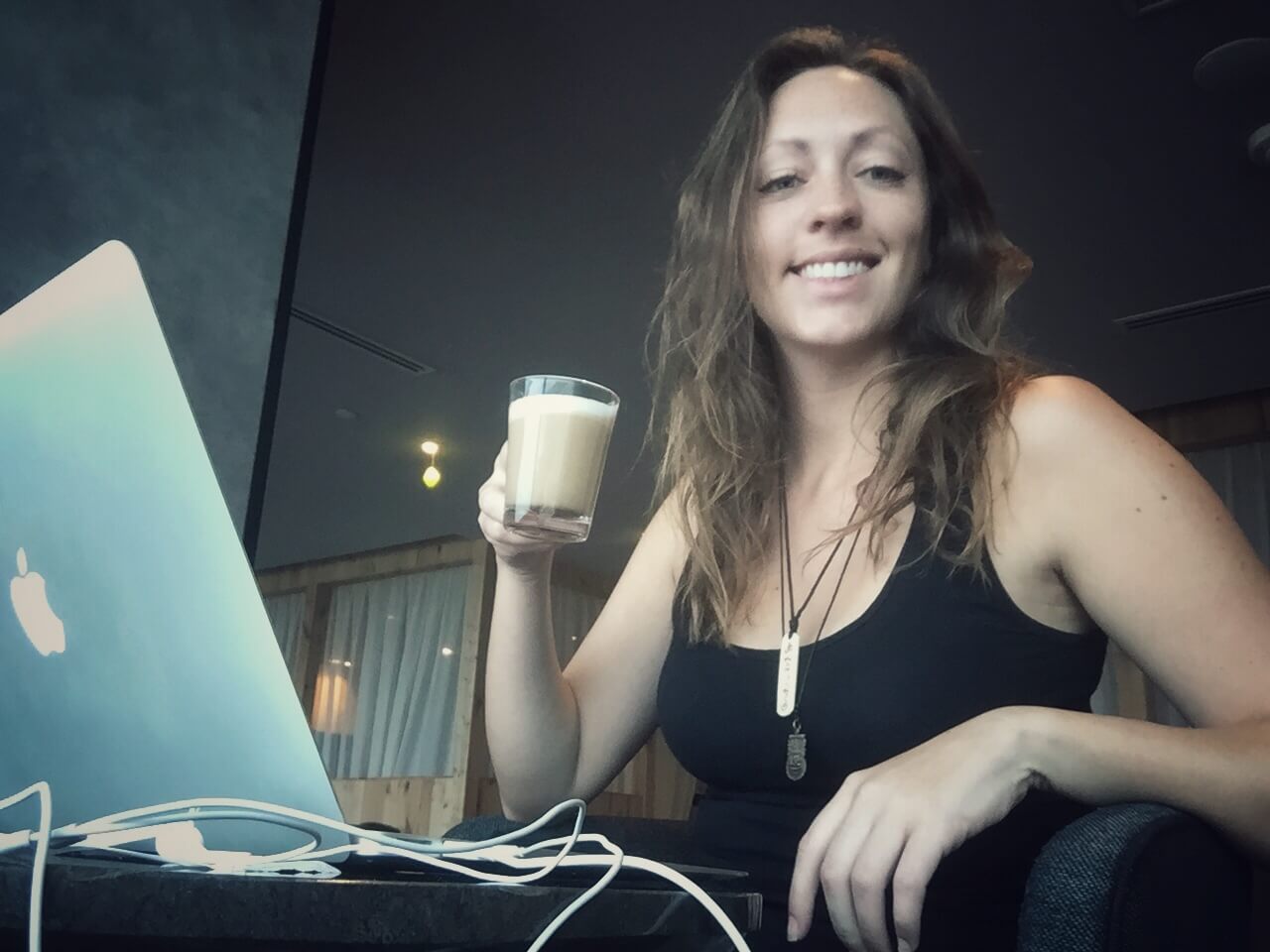 Now normally I'd do everything possible to avoid such a long layover, but I originally thought I'd use the time to explore Kuala Lumpur, since it's a city that I really do like a lot, but I just have way too much work to do after playing all last week on Gili Air, so I've ended up here at the airport for a pretty long stretch of time.
Enter: The best decision I have ever made at an airport.
The Plaza Premium Lounge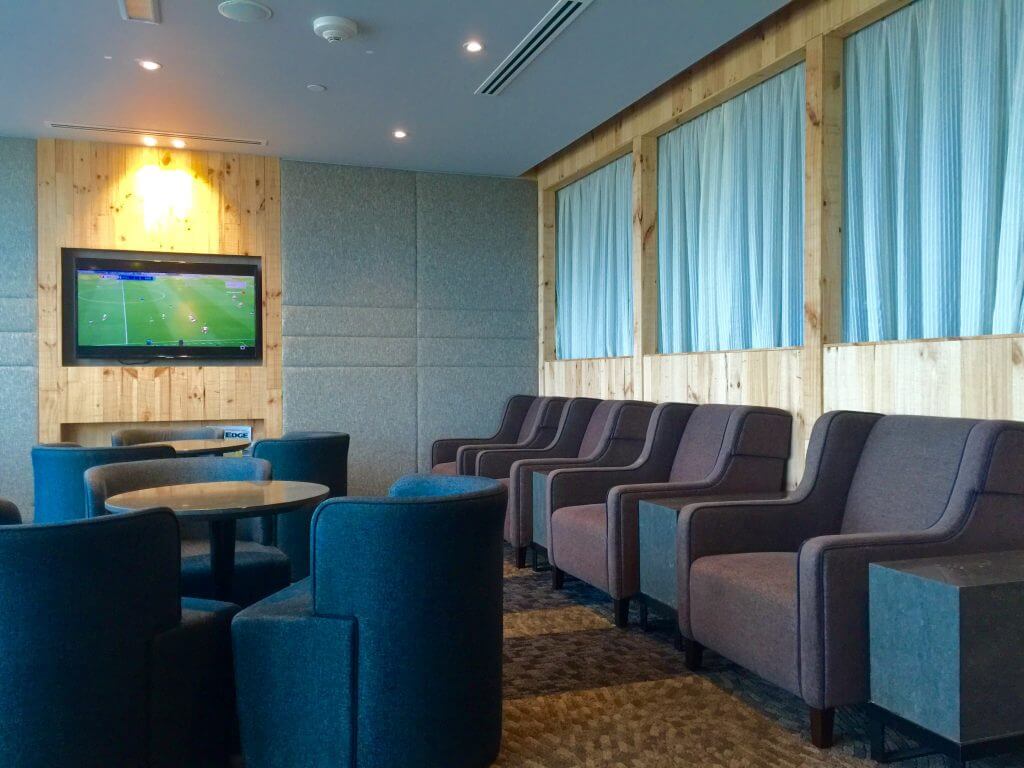 Pay-in lounges at airports – as in the ones that you can pay a fee to enter without having a business or first class ticket – usually require a search akin to a treasure hunt to find. The one at KLIA2 is no different. I searched for information about such a lounge online last night and found some info on this one, which I expected to have a big, bright sign. Not so, friends. It's actually hidden within a spa!
I walked up to two unsmiling desk attendants after asking around and being pointed to a spa entrance. They looked at me like something the cat had just dragged in and maybe given my 3am wakeup in Bali to make my first flight, I indeed looked the part.
Confused, I asked if I was in the right place and was told that yes, I was, but I had to pay for one of three premium spa treatments for a 10-hour entry.
"The 90-minute massage for 330 Rinngit perfect for you," one of them suggested.
Oh really? I'm sure. 
I selected a 60-minute sugar scrub, since it was the cheapest that would grant me lounge access, and settled in for my have-to massage. It cost me 197 MYR, which is the equivalent of $48 USD.
At first it felt like someone was rubbing sand into my skin but eventually I melted like butter into the massage table and fell in love with the treatment. It was like someone scratching my back and legs and since my spirit animal is a cat I adored it.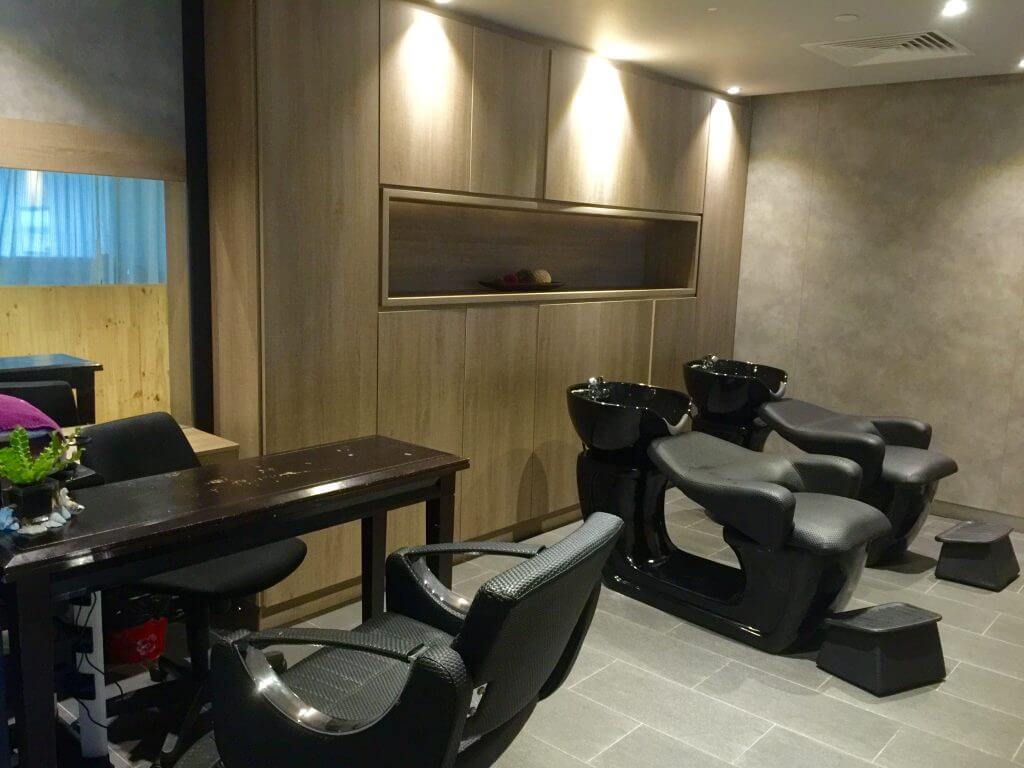 I'd paid for 60 minutes but she gave me 90. I wanted to hug and kiss her. Following, I got the hot shower I'd been hoping for, with a free toothbrush, and then checked out the food situation.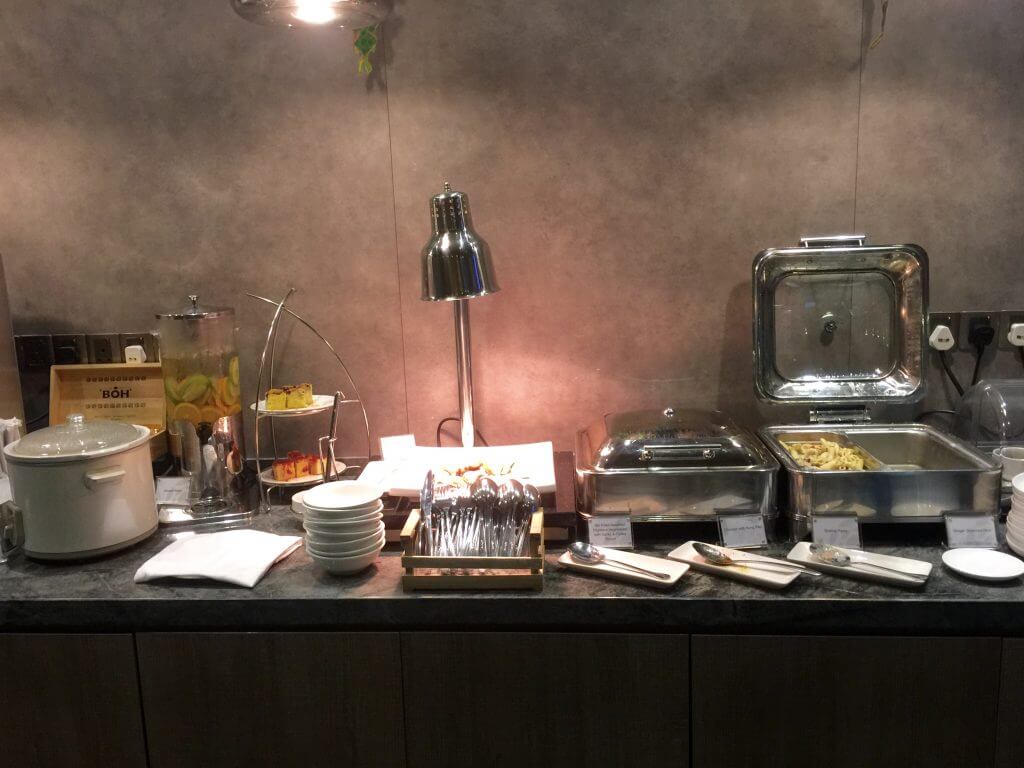 You guys, it's all you can eat breakfast, with eggs, beans, sausage, and coffee.
There's even infused water. Holy mother of God! Orange and cucumber-infused water!
But that's not all!
(I sound like an infomercial, don't I?)
They switch out the food regularly throughout the day so that you can try different things. Oh and did I mention the all-you-want coffee, beer, and soft drinks? WITH chilled glasses? That's the cherry on top.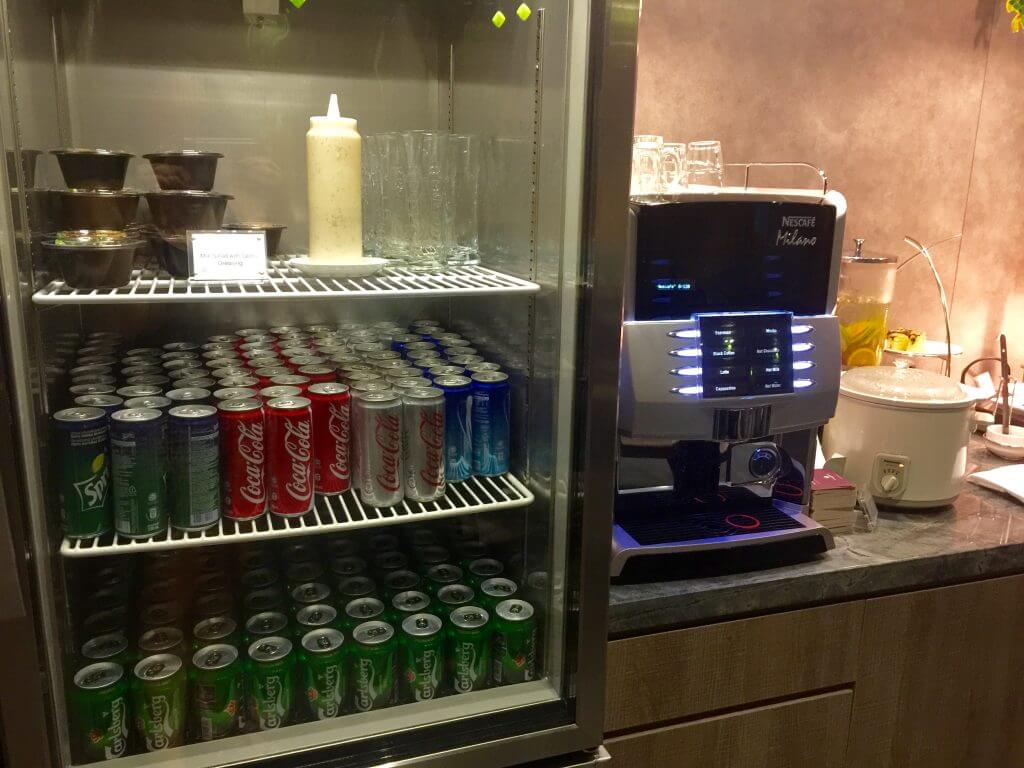 It's also super quiet in here, with faster, dedicated Wi-Fi and since nobody seems to know about this place, except for one other lady who exclaimed to me, "well this was a find wasn't it!?" it's super fast. There are plugs and swivel chairs everywhere which is convenient.
I also don't have to constantly hear that annoying loud speaker announcing flights, though there is a screen in here so that I can make sure I get out of here on time for mine.
So I've paid $48 bucks for a massage, all the food I want, fast Wi-Fi, and all the coffee I want, too. This is a way better value than I could ever find by just going to food joints within the airport over the course of 12 hours.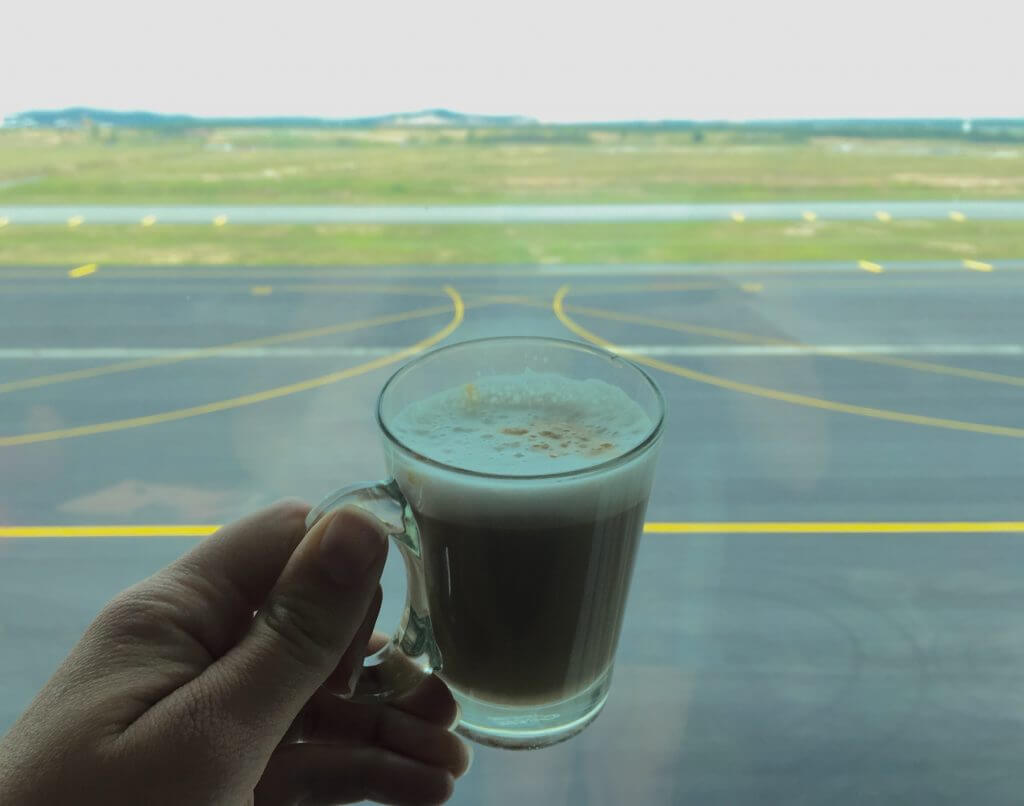 If you want to find it, head up to the second floor of KLIA2 right after security, but before the second security that takes you to the gates. Find the McDonalds and right next to it you'll see the spa. Ask inside if it's the Plaza Premium Lounge just to be sure.
You're welcome.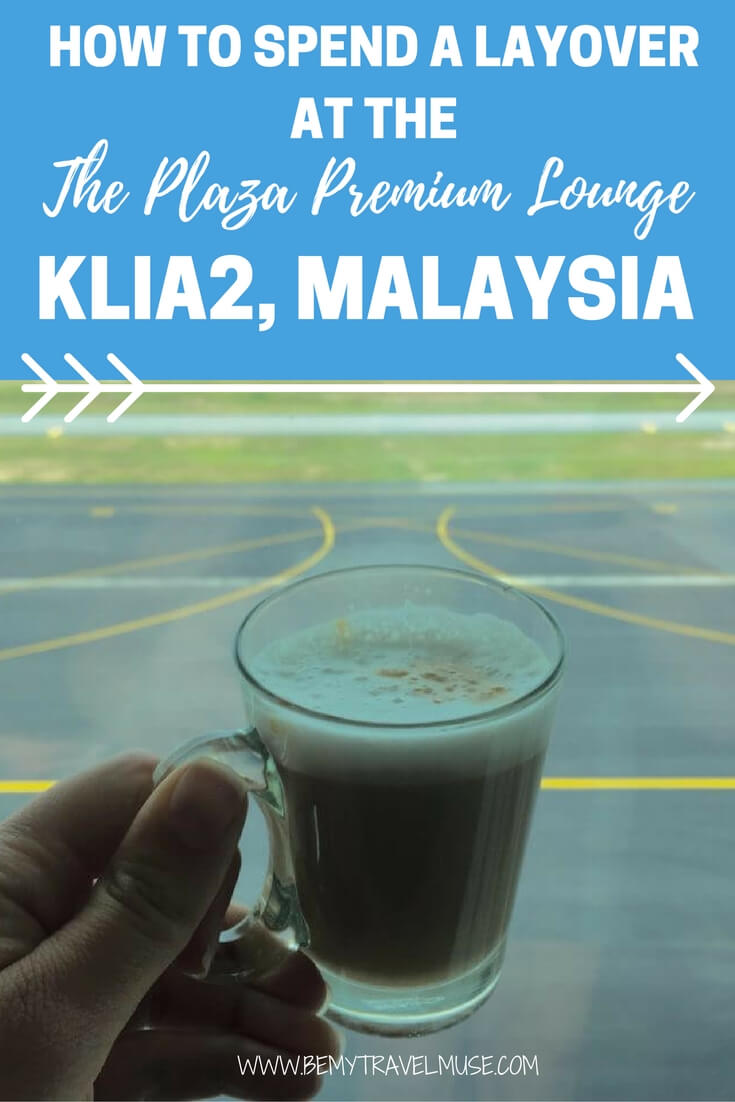 P.S. I paid my way in here. Nobody asked me to write this. I'm just that stoked on it.