They were sorry it wasn't a clearer day, because on a clear day, apparently one can see all the way across the sea to the islands that border the Connemara region of western Ireland.
Sparsely populated, and therefore relatively untouched and rugged, this region of Ireland gripped my heart and wouldn't let go.  From the happy cows grazing in the impossibly green fields to the incredibly friendly locals always open for a conversation (or a pint), this is the Ireland of my dreams.  I didn't mind the misty day one bit, given I do love a rugged beach.
The walk started on a narrow road, with the guides explaining that there were going to be no signs, there was a low chance of spotting anyone else along the "trail", and they had only been there three times previously themselves.
Perfect, I thought to myself.  I was about to experience something off the beaten track.
This part of Ireland is still quite wild and rugged, and fairly underpopulated due to emigration and the famine in the past.  Due to the infertile soil (compared to the rest of Ireland), this rather poor area was hit particularly hard.  About 1 million residents passed away while an additional 3 million left for opportunities outside of the area, such as in the United States.  These days, the population remains low, which makes for a fairly interesting region to explore for those (like me) who are not a fan of tourist areas.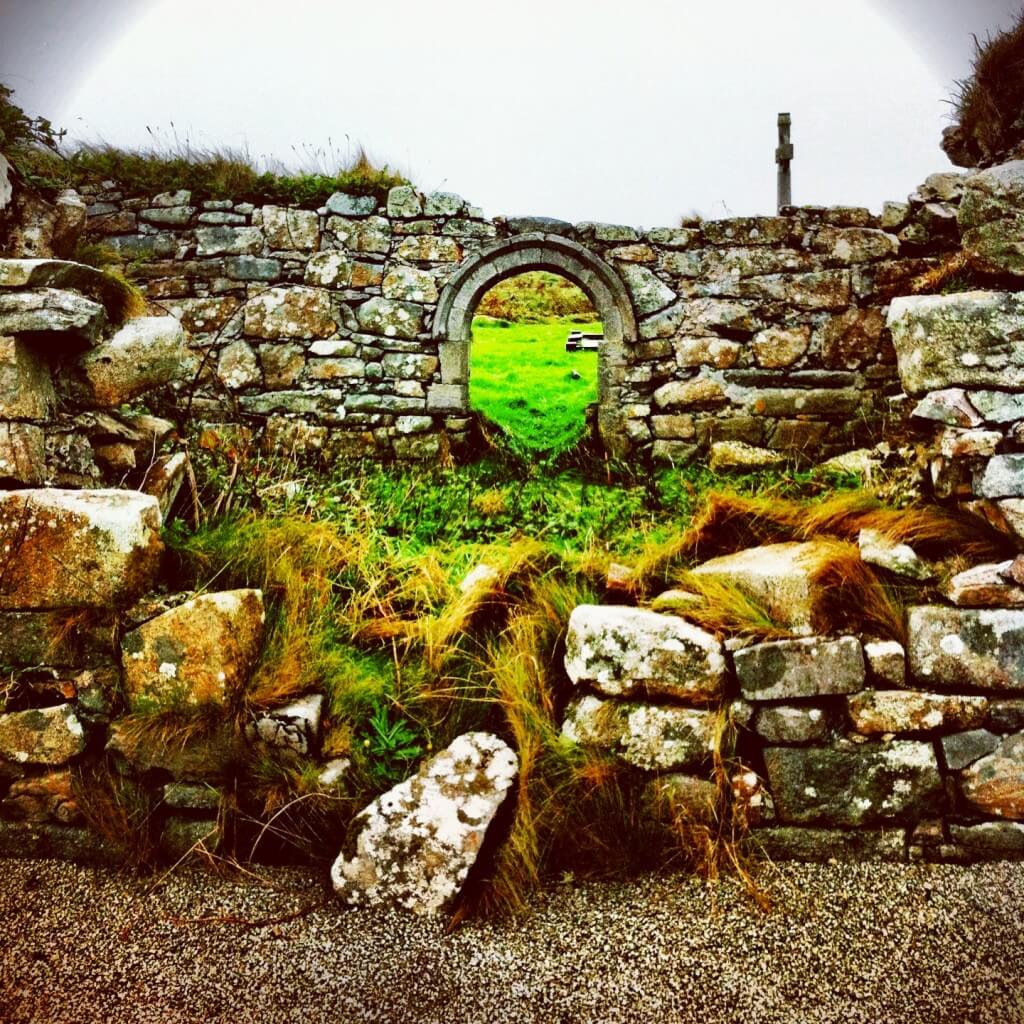 The walk began down a nondescript country road.  Mossy rocks lined the gravel road while cows grazed in the background, stopping to turn around and stare at me as I stared back at them, playing paparazzi and hoping the low rock wall was enough to keep them in the pasture.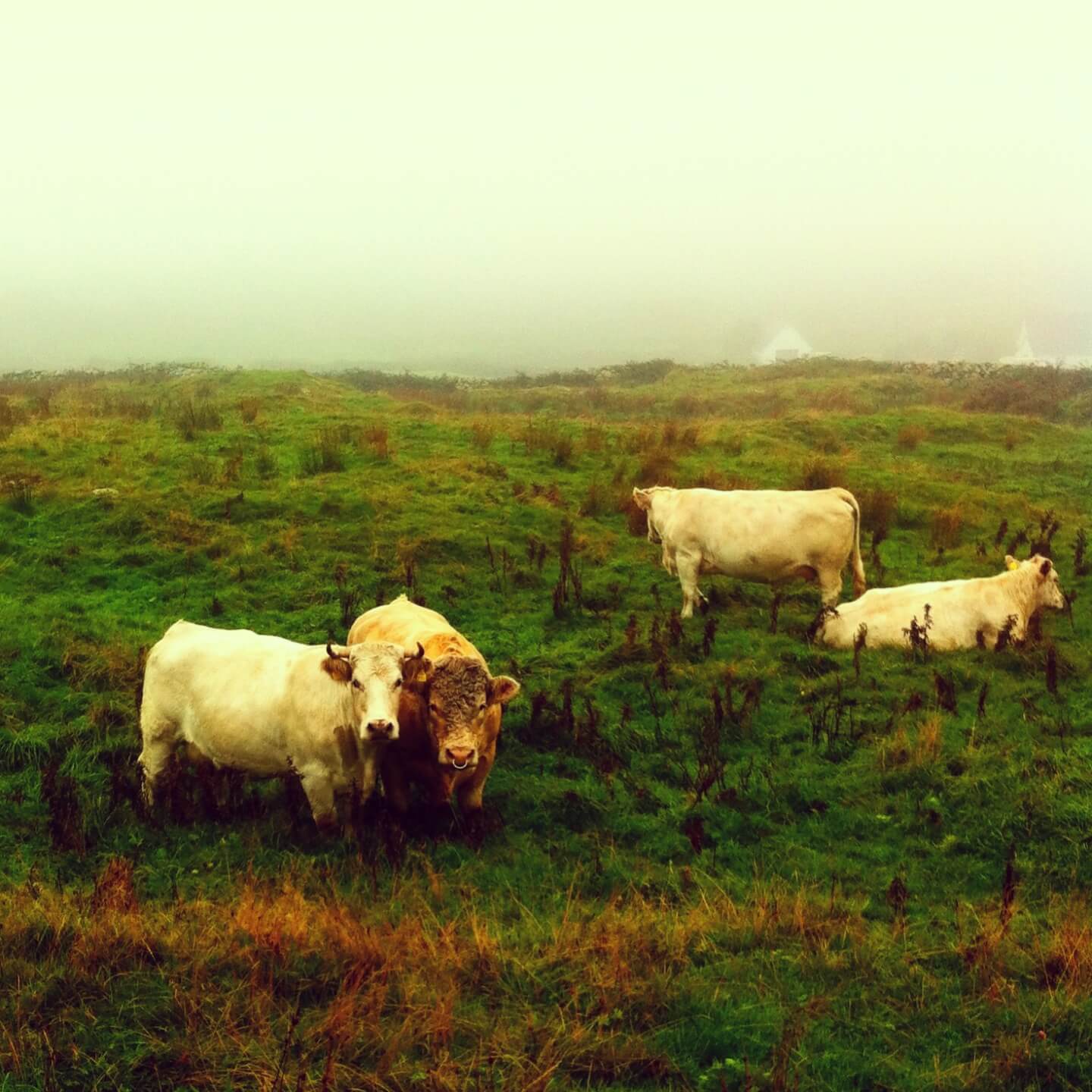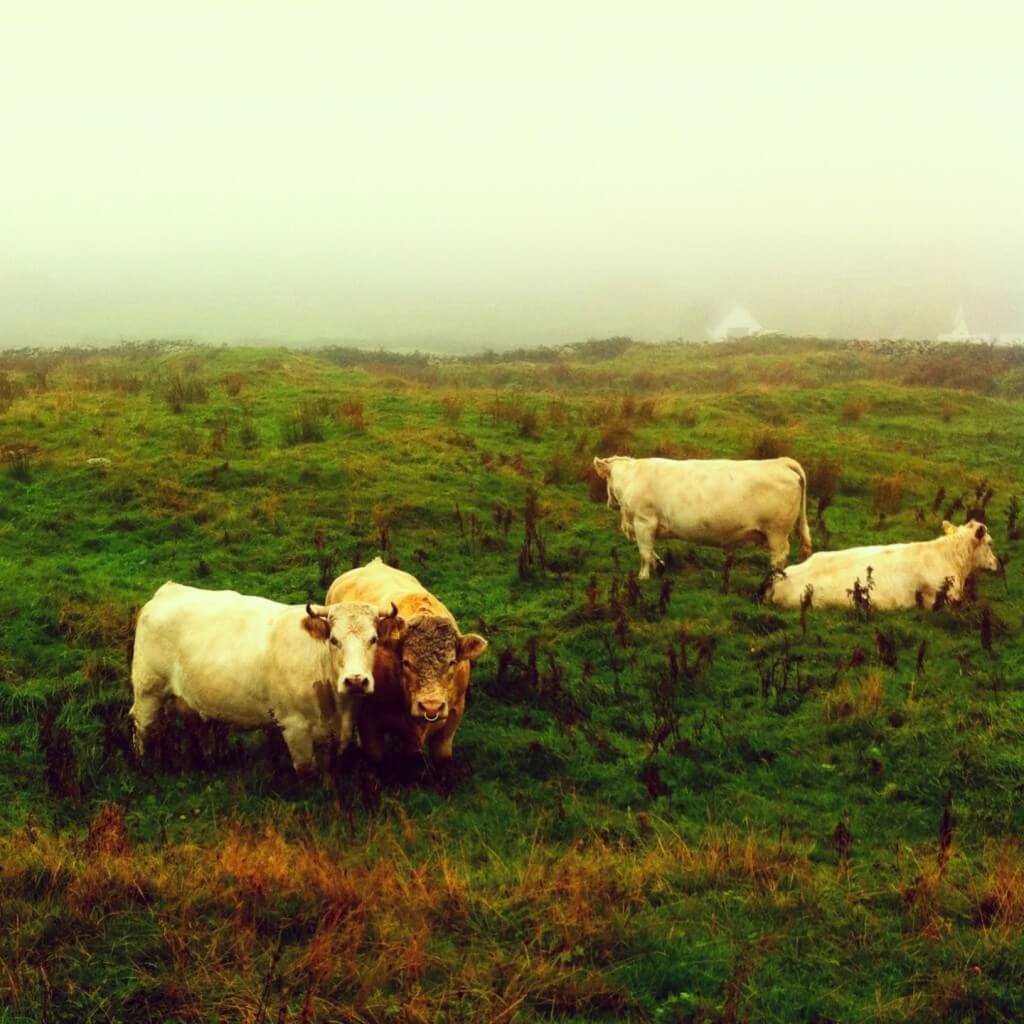 A few hours outside of Dublin, where my mind had been running a mile-a-minute, the beach brought peace and calm that had been missing from my life for quite some time.  I couldn't stop kicking myself for only bringing my phone to snap photos.  They hardly do it justice: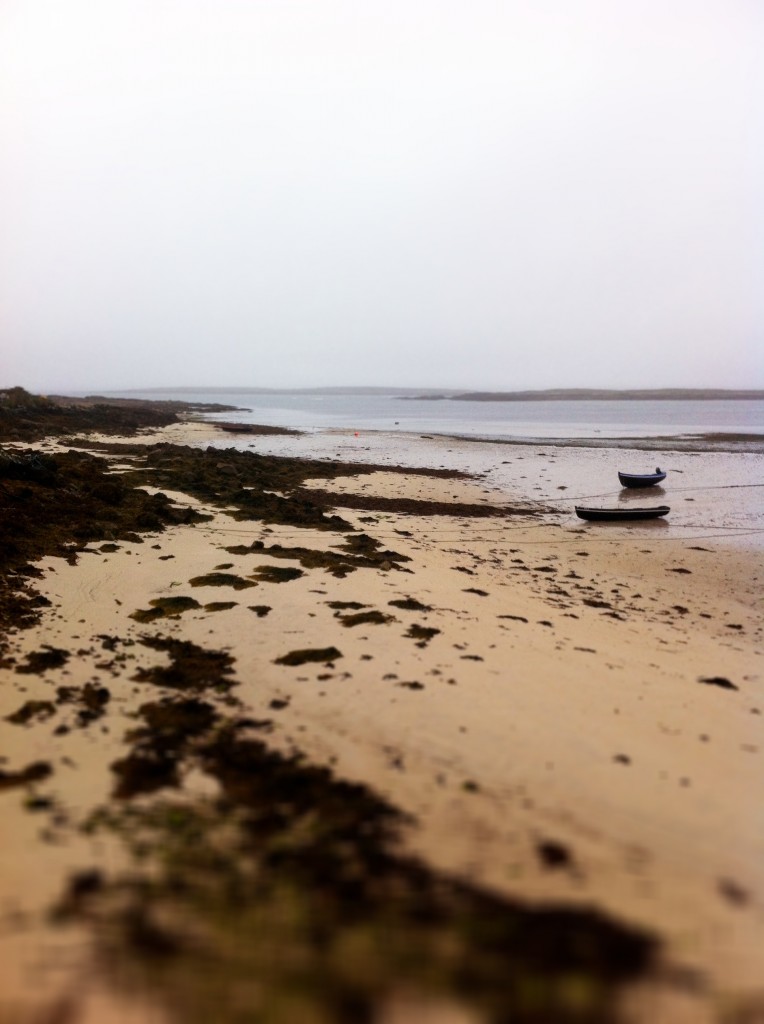 There's something so wonderful and mysterious about a cold, misty beach. That kind of thing can't really be said for a perfectly clear, sunny beach, though those are amazing in their own right.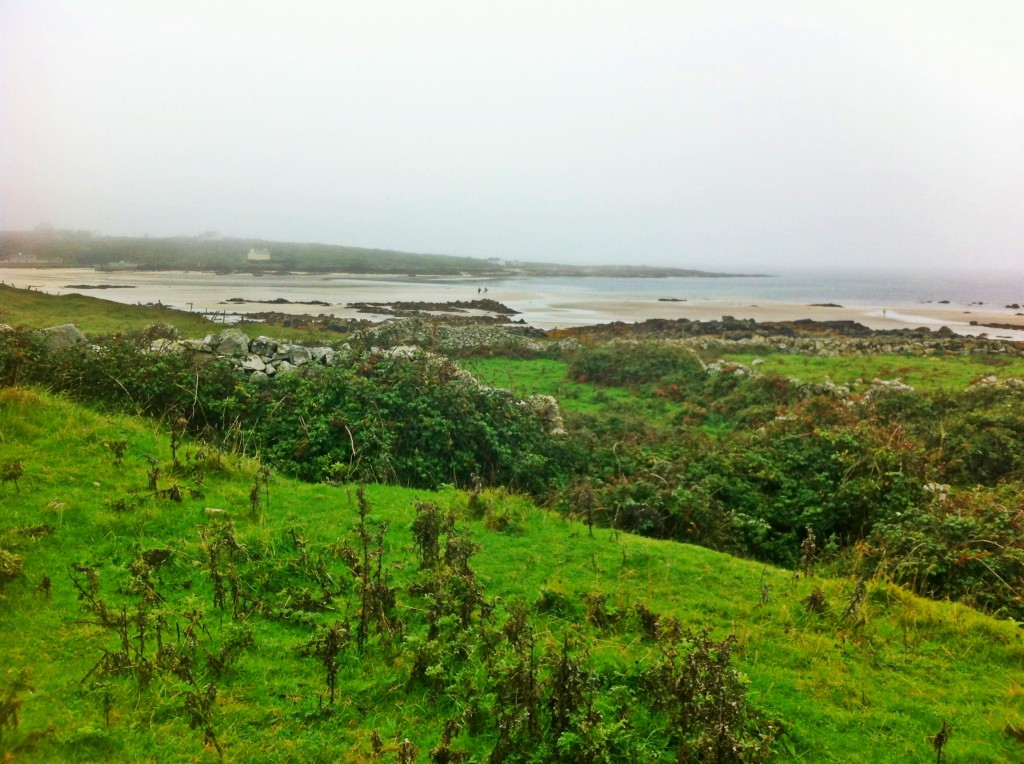 I stared out at the horizon with no idea what lay behind it, completely transported to a place with no deadlines or stressors in a calm and peaceful sort of meditation at a beach that has most likely remain unchanged for several hundred years.  From behind me I could hear someone singing, but never did see her until I turned to leave.  She and a friend rode off in the distance on two white horses.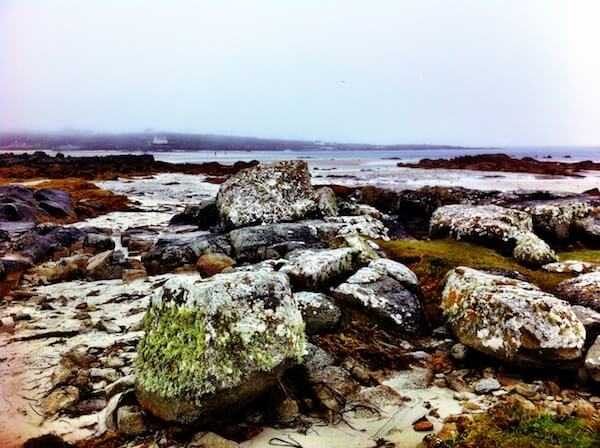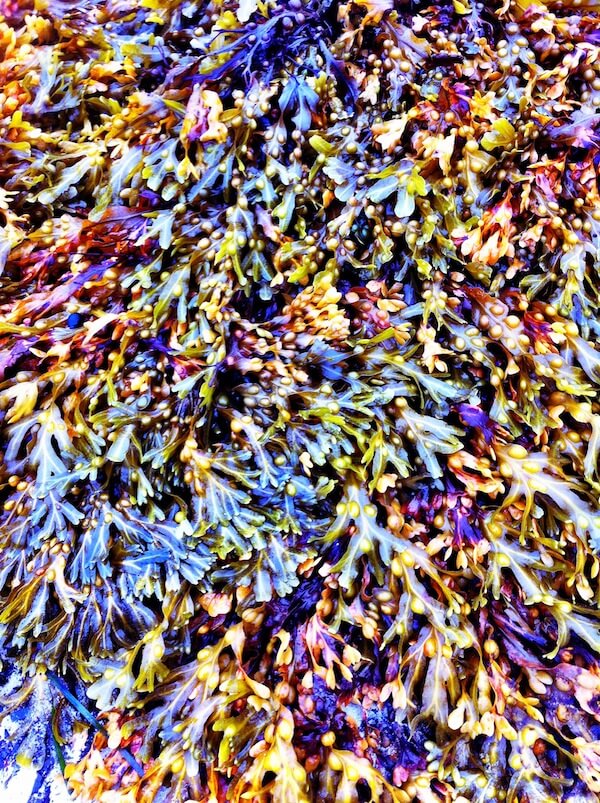 Connemara, if it weren't for Failte Ireland I would have never known you existed, but I'm so glad that I do.
Do it yourself: 
Hire a car and drive to Connemara via Galway – there are tons of amazing photo ops along the way
Every Sunday, groups meet at the Carna Bay Hotel to go on walks together (for free!).  Join the walking group and experience some of this rugged coastline
Check out the National Parks and Wildlife Service website for maps and additional information
*In the spirit of full disclosure, I was a guest of Failte Ireland, but was not asked to write a favorable review.  All opinions about this beautiful region are entirely my own.