"You get a strange feeling when you're about to leave a place, I told him, like you'll not only miss the people you love but you'll miss the person you are now at this time and this place, because you'll never be this way ever again" – Azar Nafisi
It's a painful thing, always saying goodbye.
I never knew before I started traveling that this would become the hardest part of my life.  I thought maybe cultural boundaries, language issues, or finding myself alone too much would eventually become the biggest burdens of a nomadic lifestyle.  None of that ended up being an issue.  My real problem is I say goodbye too much.  There is no constant in my life anymore.  Nothing repeats, and nothing is ever the same.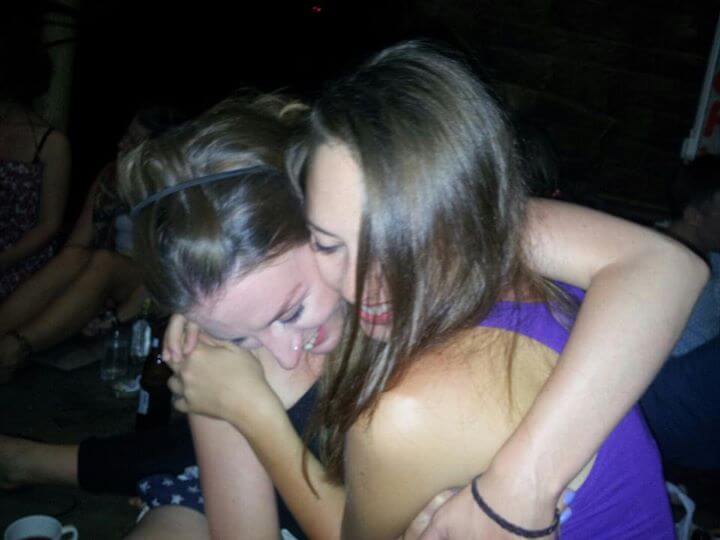 This is my fault.  I can't stay in one spot.  I need to move.  It's just how I am.  If there's music, I can't stop dancing to it.  If there are things to see and fun to be had, I need to be there.  I'm slowly scouring every inch of this earth because my fear of missing out is greater than my fear of wandering endlessly until I'm old and gray.  But there's a high cost associated with this: I am destined to constantly let go of people who I care about.  Can you imagine bidding a new loved one goodbye every single day?  It hurts more than I let on.
I bond with people very easily.  It's crazy how much trust I have in other travelers almost immediately.  The friendships are quick and the deep and meaningful conversations happen so often with the like-minded travelers I meet on a daily basis.
I've left little pieces of my heart all over this world and I sometimes wonder if I have anything left to give.  How many times can I wrap my being around someone else's only to let it be torn away from me?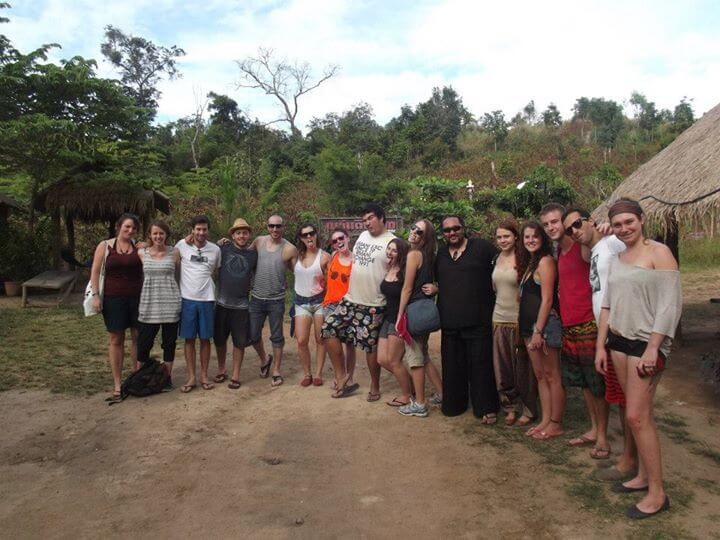 I sometimes avoid saying goodbye, slipping out early in the morning or sneaking away before the words have to be uttered.  They are my least favorite, but I've said them a lot this year.  I get tired of saying them.  There are moments when I'm incapable.
I see couples holding hands on the beach or buying tickets together for a bus and I feel a mixture of envy for their built-in partner and gratitude that all of the negative things that come with a relationship – sacrifice, lack of freedom and independence, and emotional turmoil – don't burden me.  Yet I wonder, will I ever have that?  Can someone like me ever be satisfied in one place, with one person?
This whole time, I thought I was running towards something, but it turns out that all I ever do is run away.  I run from people who are good to me, who share meaningful moments with me, who get to know me on a more profound level in just a few days than others who I've known for years.  Then there are those who I came home to visit.  I was so warmed by how much effort everyone put in to make sure they were available to see me.  It makes me feel so special and loved, but will only make the goodbye more painful.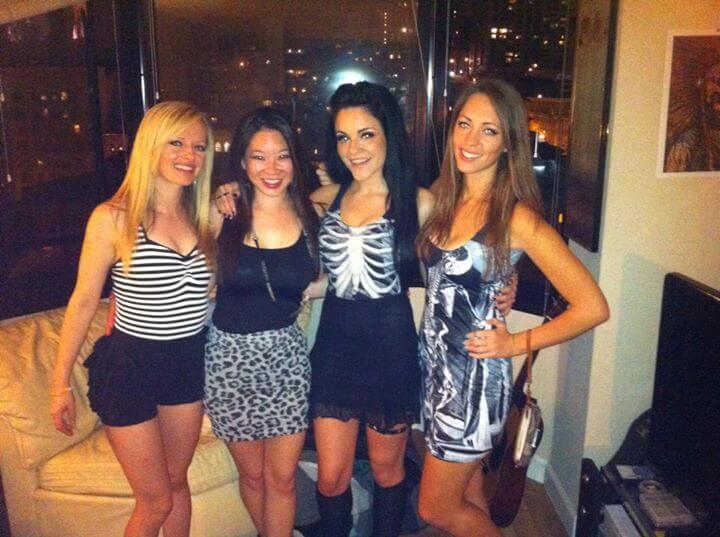 It's a catch-22 I haven't worked out yet.  I need to move, but I hate saying goodbye.
I sit alone in a cafe again.  I'm typing away and smiling at the memories.
All I know is, there's a spirit within me that isn't ready to give up the search – for what, I'm not sure.  There's only one thing I am certain of: I'm not me anymore.  At least, I'm not the me who can deal with monotony.  Then again, perhaps I never was.