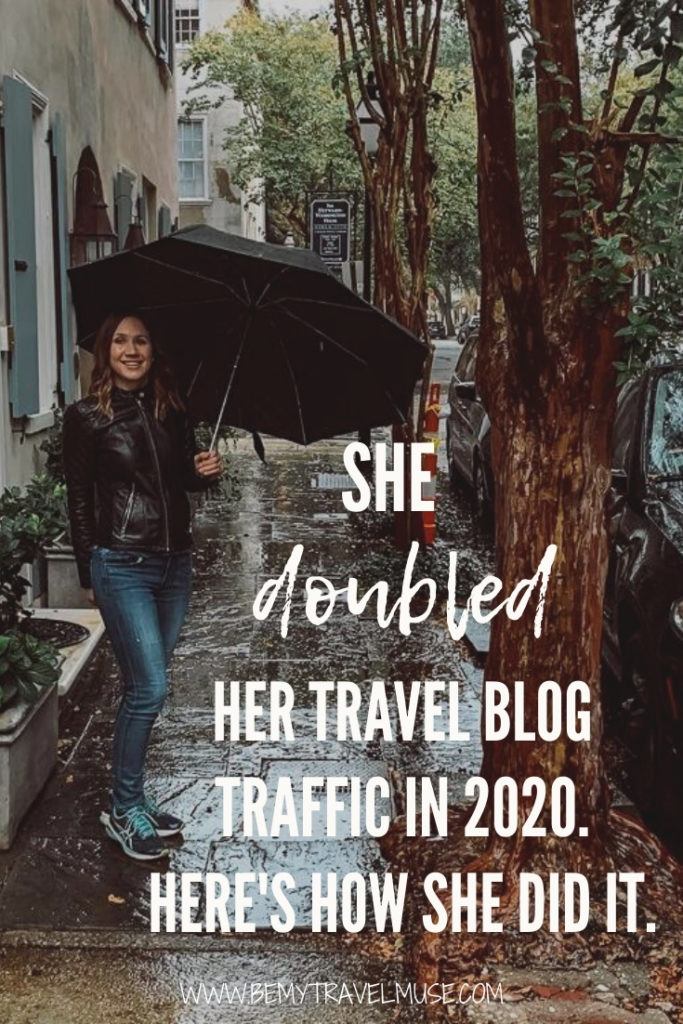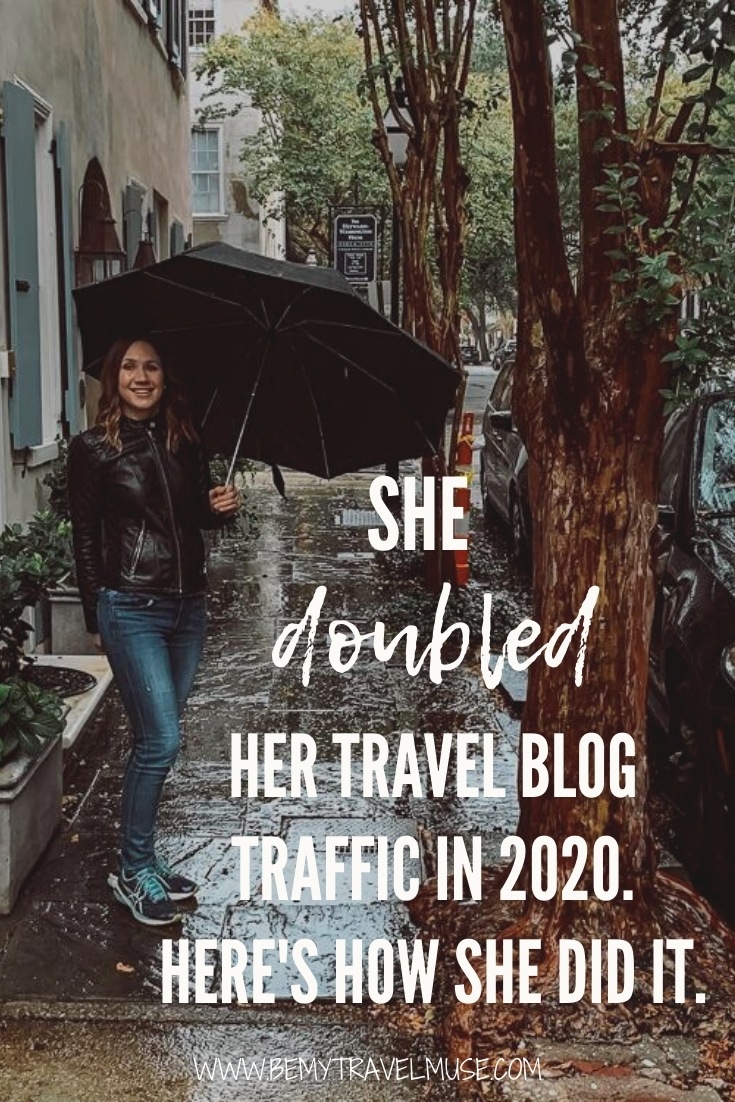 The travel blogging industry has always been volatile, with a low barrier to entry and platforms for growth changing almost overnight. I mean, remember when Twitter was the big measurement of success? Then it was Facebook, and nowadays I don't even know if it's Instagram or TikTok.
It's always been the type of job that requires one to roll with the punches, yet more than anything before, 2020 has brought the biggest shakeup. When many are choosing not to travel internationally, how can a travel blog survive, or even thrive?
I've been exploring this question since March – how can I keep showing up and being of service in ways that are appropriate to our current environment without giving up the heart and soul of Be My Travel Muse?
Around the time that COVID hit, I launched the Travel Blog Accelerator, a place for female bloggers to work together to keep thriving and growing in the current environment. Theresa McKinney joined the group when it began and has had an amazing 6-month journey, managing to double her blog traffic on her blog Fueled By Wanderlust and even get on an ad network at a time when most bloggers are experiencing the opposite. I knew I had to share her story here to inspire hope and also to show that it's possible:
Meet Theresa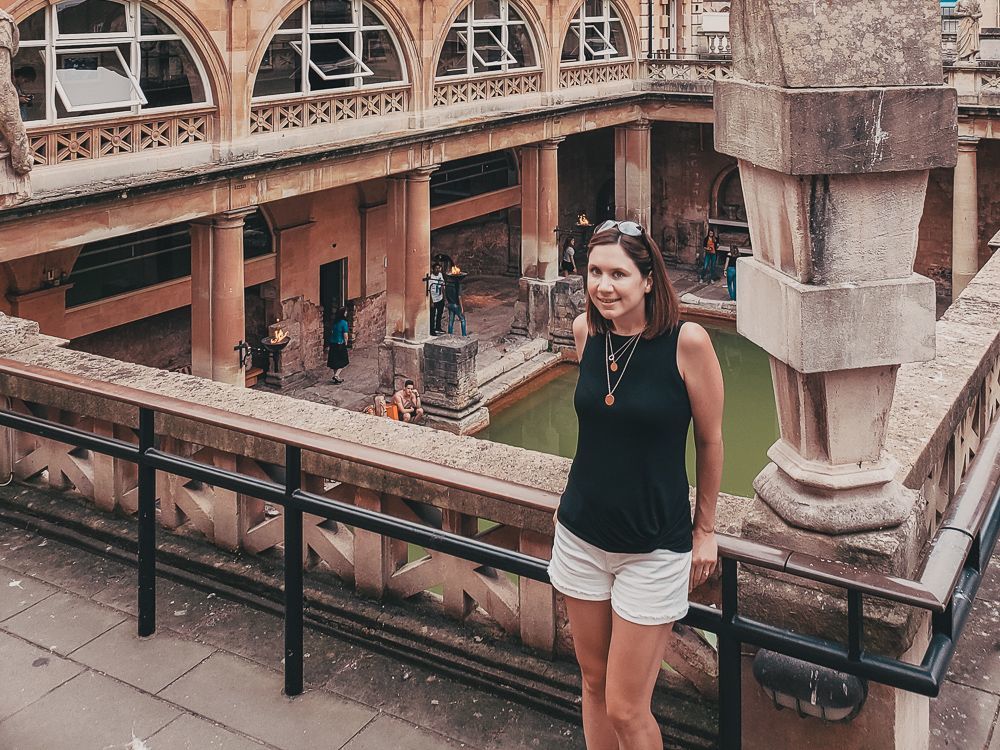 "I started my blog in January of 2018 shortly after booking my first overseas trip to the UK. I was feeling very inspired with wanderlust at the time, since I'd always wanted to travel to new countries. I felt like a whole new world was opening up to me.
The idea to actually start a blog was born during a restless night spent dreaming of what could be. I wanted an outlet to express my passion, and also a place to put the itineraries and travel budgets I'd always written for myself.
This burst of passion drove me to spend late nights and early mornings setting the blog up and researching what all having a website would entail. I was not tech literate in the least. Once I did get it set up, though, I became freaked out about actually having to now write on it and publicly present my blog to the world. Because of this, it took me another six months to actually get the ball rolling with blog posts.
I did eventually get over myself, and started posting more regularly about trips I had taken. At first, I had no specific niche in mind, and was open to the idea of letting my niche find me. Eventually it did, and I now center my posts around the US Virgin Islands, as well as other warm US destinations. I'm now almost three years into blogging and am about to publish my 100th blog post!"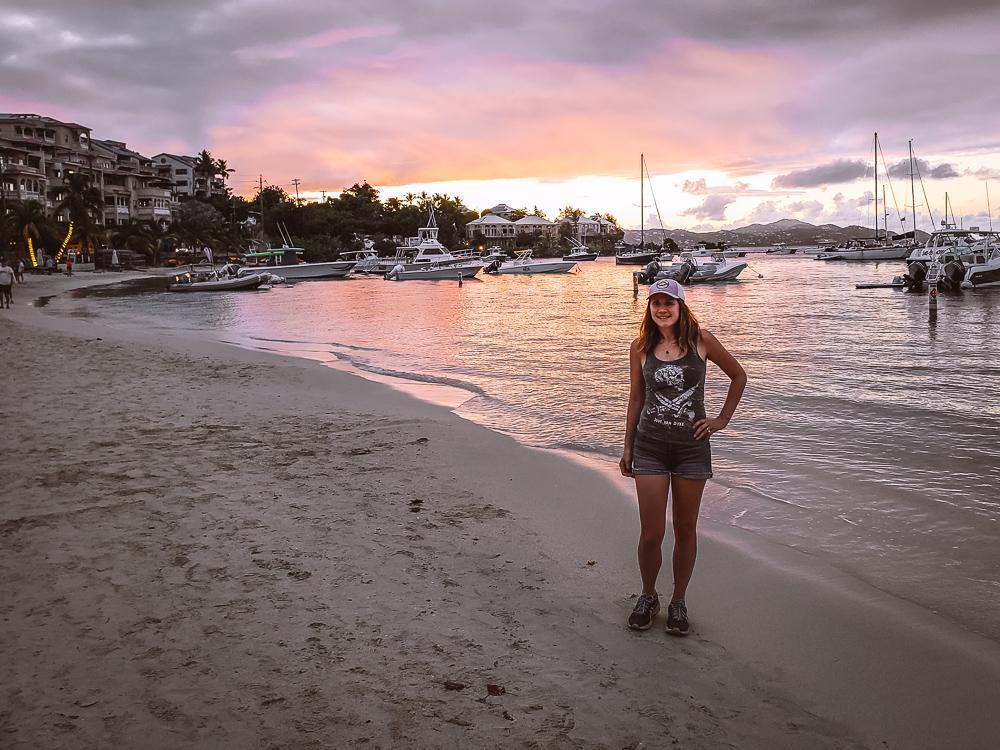 But that's not to say she hasn't had frustrating moments, full of uncertainty and imposter's syndrome.
"Shortly after I had started posting more regularly I had a Pinterest pin go "viral". At a time when I was maybe getting a handful of views from promoting my posts on Instagram, it was amazing to suddenly be getting a couple hundred views a day from Pinterest. I felt like I'd hit the big time! However, what I didn't know was that viral activity does not last forever, and these views soon fizzled out. It was a humbling experience that taught me you cannot live in the day to day and to keep your eyes on the long term vision."
Getting traffic didn't happen immediately, either, but by staying dedicated and remaining a perpetual student, something I do as well, she was able to hit her stride with search engine optimization and traffic.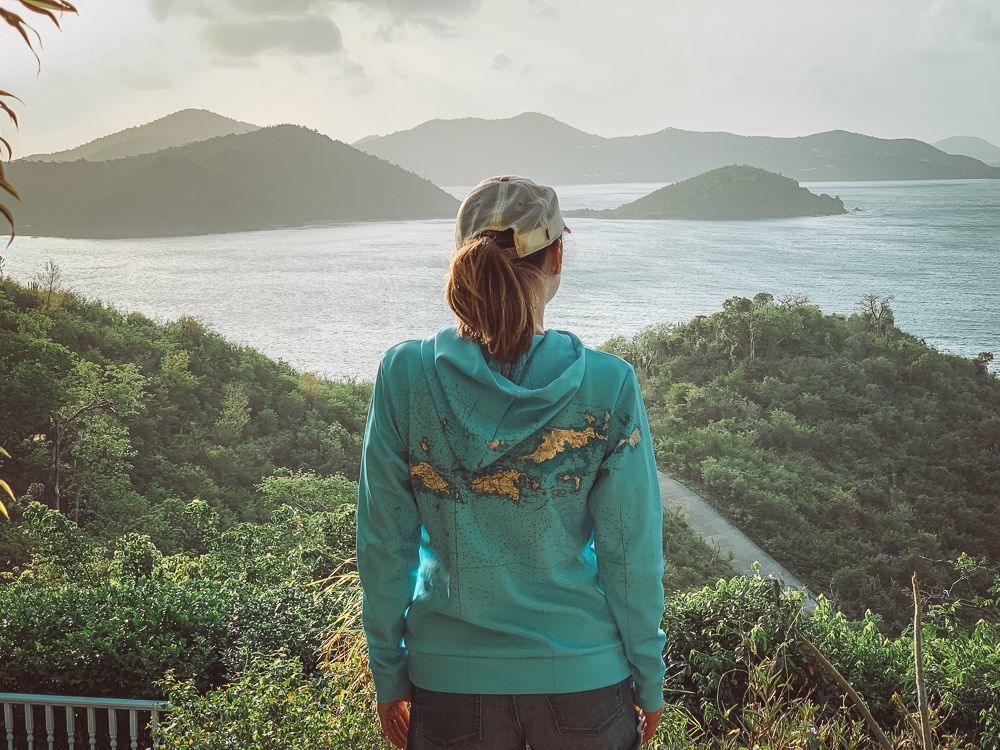 "It also took a very long time for Google to acknowledge my presence. For months, I poured over research to figure out what I was doing wrong and even took an SEO course to help me. I then decided to set my goal very small – just 10 Google Search views in one month – which kept me motivated to keep creating content while waiting for this to come. It wasn't until I'd been blogging for a full year that I started to get a literal "trickle" of Google views, but it's kept growing ever since."
If you've followed my journey, you know that it was not an overnight success for me, either. Frankly I'm wary of anyone who claims such in the travel blogging space where the ways to grow and make an income all go back to having a good relationship with a dedicated audience.
But Theresa stayed the course, and has managed to grow like never before post-April of this year.
How COVID hurt, then helped her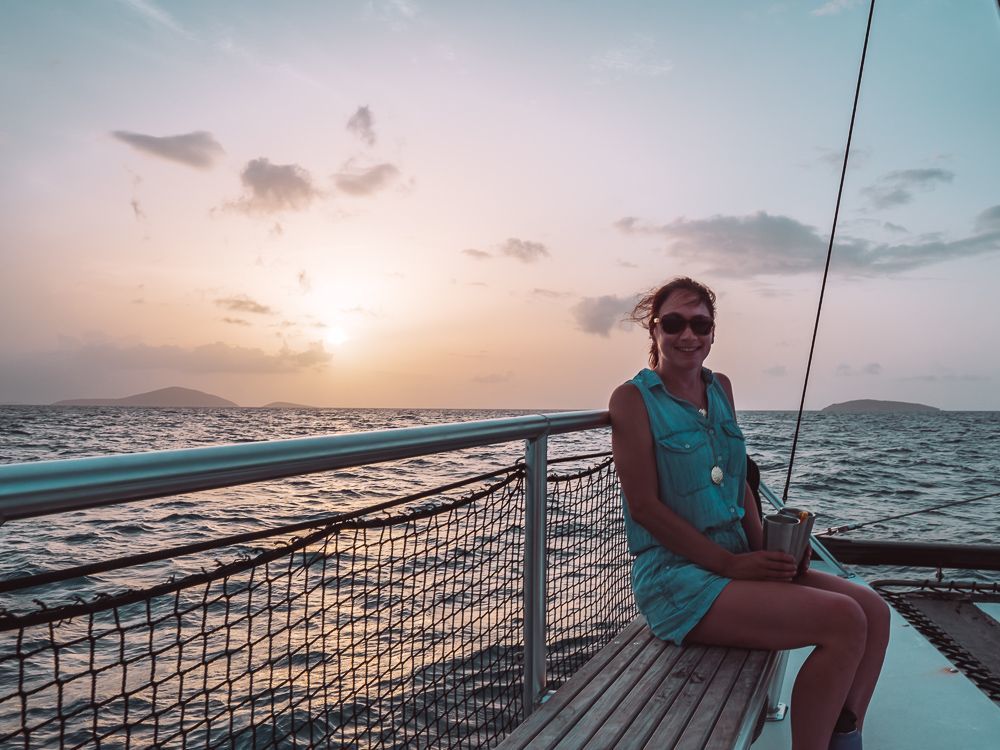 Like most travel bloggers, Theresa did experience a drop on her blog's traffic due to COVID. Prior to the pandemic, she'd been bringing in over 10,000 pageviews per month, then in April, her traffic plummeted down to 2600 per month.
But she didn't give up, and as of this writing, she's just shy of 25,000 pageviews per month and has recently been accepted to the Monumetric ad network! How'd she do it?
"I've leaned into what was working. My earliest post to get any Google clicks at all was an article about Charleston, South Carolina. There was no particular reason why I should rank on page 1 for that post, so I figured Google liked me for that topic. Since I love the city of Charleston, and you don't question Google, I made the decision to travel back there again in 2019 and wrote even more content on it. All of that content has gone on to rank on page 1 of Google.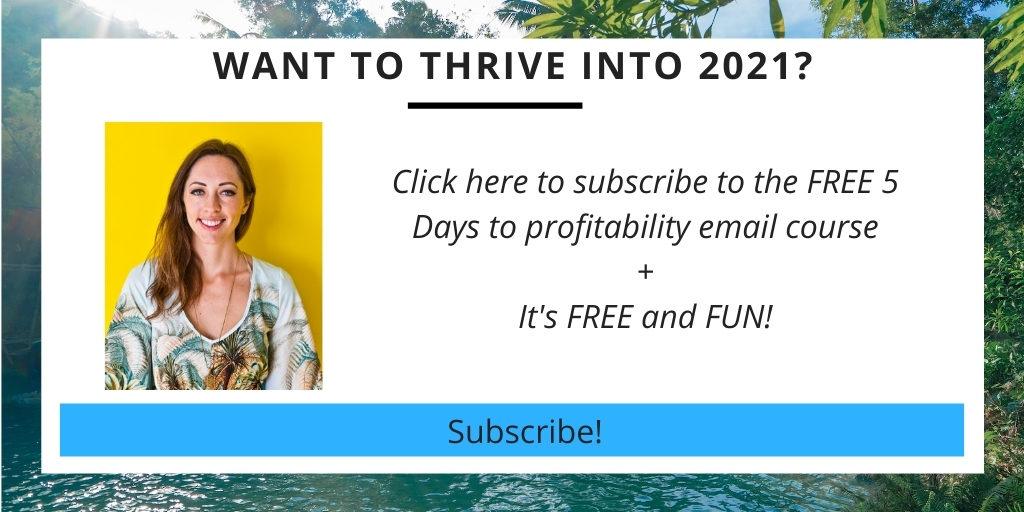 I also never stopped posting. I've been using COVID as a time to catch up on my backlog of posts, in the hopes that I could be more current by the time more destinations open up again. I've been pleasantly surprised by the increase in traffic.
Being in the Travel Blog Accelerator program has helped me with all of this, including having the motivation to keep going, learning about helpful keyword research tools for finding more blog post ideas, and guidance with niching down.
I am always trying to improve my blog posts, and I've redone a couple this year that I didn't think were performing to their potential. One of those is now my top performing post."
Her Goals for the Future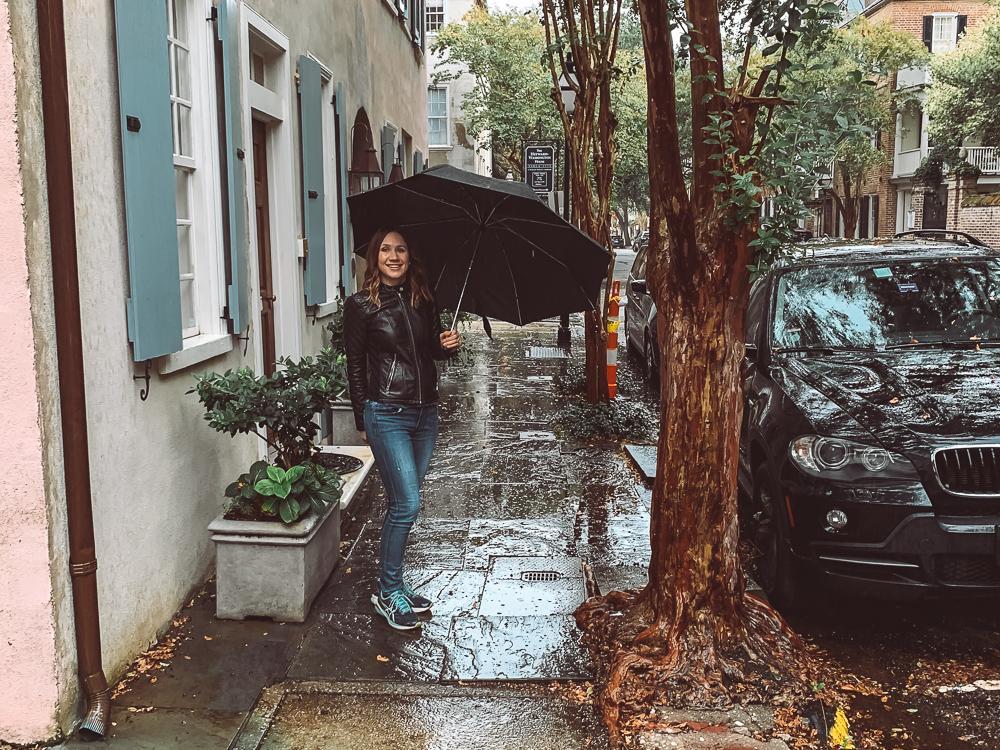 Theresa's big goals for the future are to keep focusing on what is working and growing there. I'm a big fan of this idea too – working smarter, not harder.
"I don't shy away from writing low volume keywords if I think I will rank highly for them. Early on, I'd heard from someone that if you are already ranking for certain keywords on Google, it becomes more likely for Google to rank you higher for other keywords related to that topic. I won't always spend time on low volume keywords, but if it's a fun topic to write about and it might help a couple people, I am more than willing to do it.
My big goals for 2021 are to get on the Mediavine ad network and grow my affiliate income. Also, now that I've almost reached 100 posts, my next goal is to get to 200 posts!"
A big thank you to Theresa for sharing her story and success with us.
Are you a blogger hoping to achieve big results in the coming year? Join me for a free 5-day training where I'll teach you the basis of what I've taught Theresa – how to thrive in the current environment and make 2021 your best year yet. You can join us here.
Click to read more posts about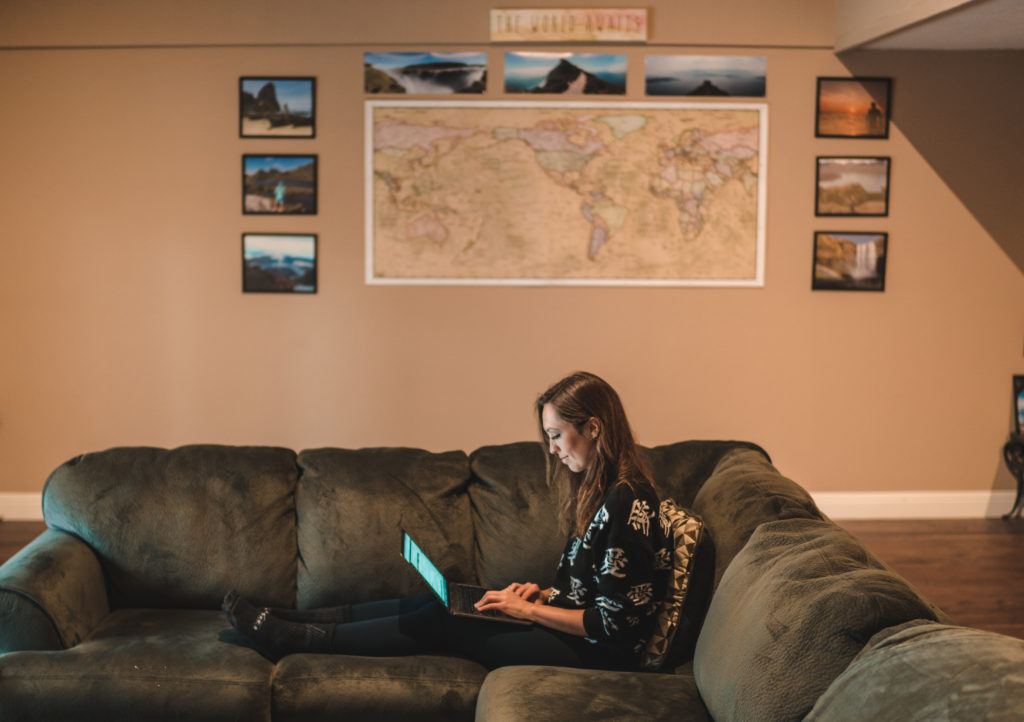 Travel Blog Accelerator