Here's a globetrotter style secret: one scarf is all you need to pack in your suitcase – truly!
Pack along a neutral scarf that makes a statement, and it's bound to be the most versatile and powerful accessory in your travel wardrobe.
I'm an Arizona girl so the concept of scarves (and the elusive art of tying them) was LOST to me when I arrived into this thing they call seasonal weather when I moved to Europe. Miraculously, I picked up a few tricks abroad and I'll never travel without them again. Whether touring a city or trying to stay warm while on an airplane, learning how to tie a scarf stylishly is a fashion and comfort game-changer.
There are countless ways to tie a scarf, but we nomadic gals like to keep it practical. Three timeless and chic ways to don a scarf on the go is all you need in your fashion knowledge toolbox. Try these painless and foolproof scarf style tricks to bring your outfit to the next level (plus, they are simple enough so you won't spend hours figuring out how it's done).
The European Knot – try with this scarf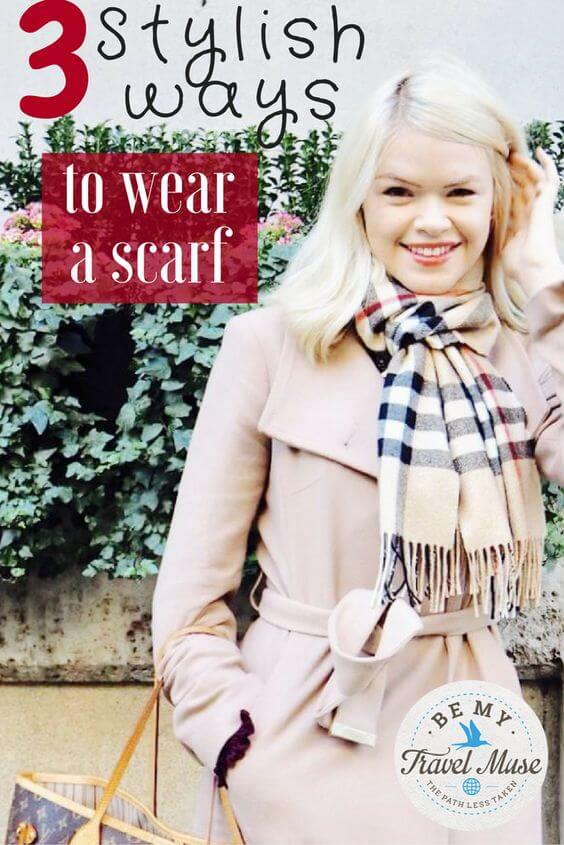 This is the most common trick I see on the streets of Germany, England and France; plus, it's my go-to when I'm running out the door on errands. Simply fold your scarf into two, drape around your next and bring the ends through the loop and pull. Adjust the neck area to your liking et voilà, you are the master of the European Loop.
The Simple Wrap – try with this scarf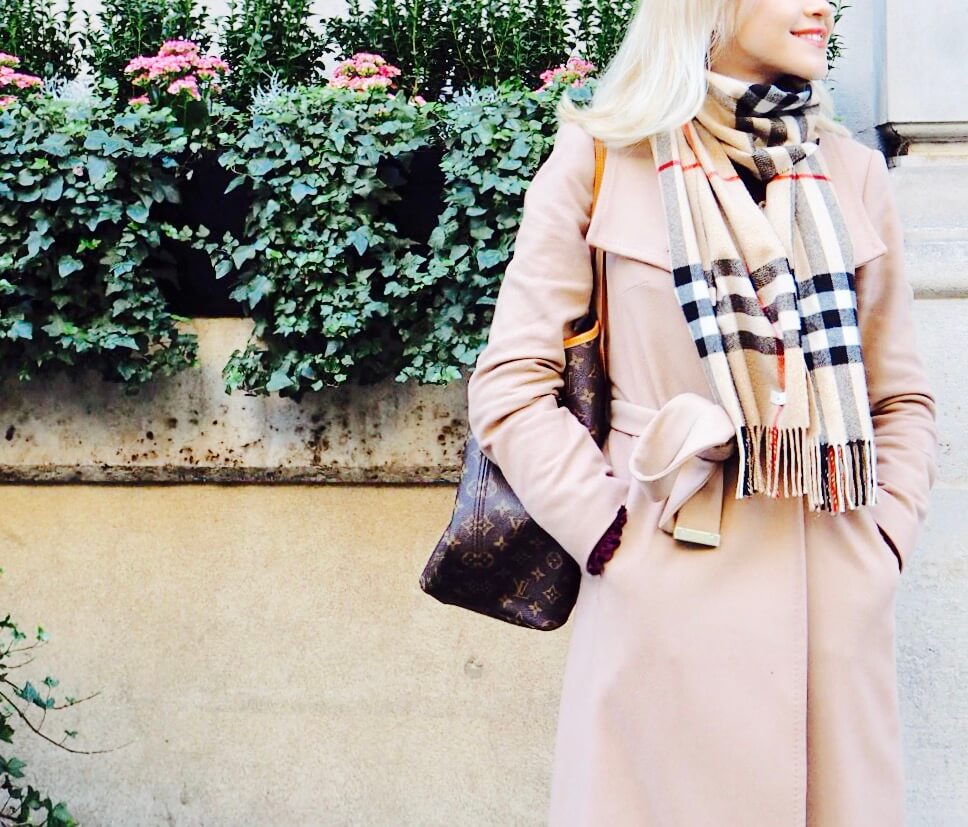 If you want to go for the effortlessly elegant look but still keep your neck warm in colder weather, this trick is your new best friend.
Wrap the scarf around your neck once or twice (depending on the length of your scarf) and bring the two ends to the front, ensuring they are even on both sides. Work the neck area so it's completely full – the fuller, the better.
The Subtle Drape – try with this scarf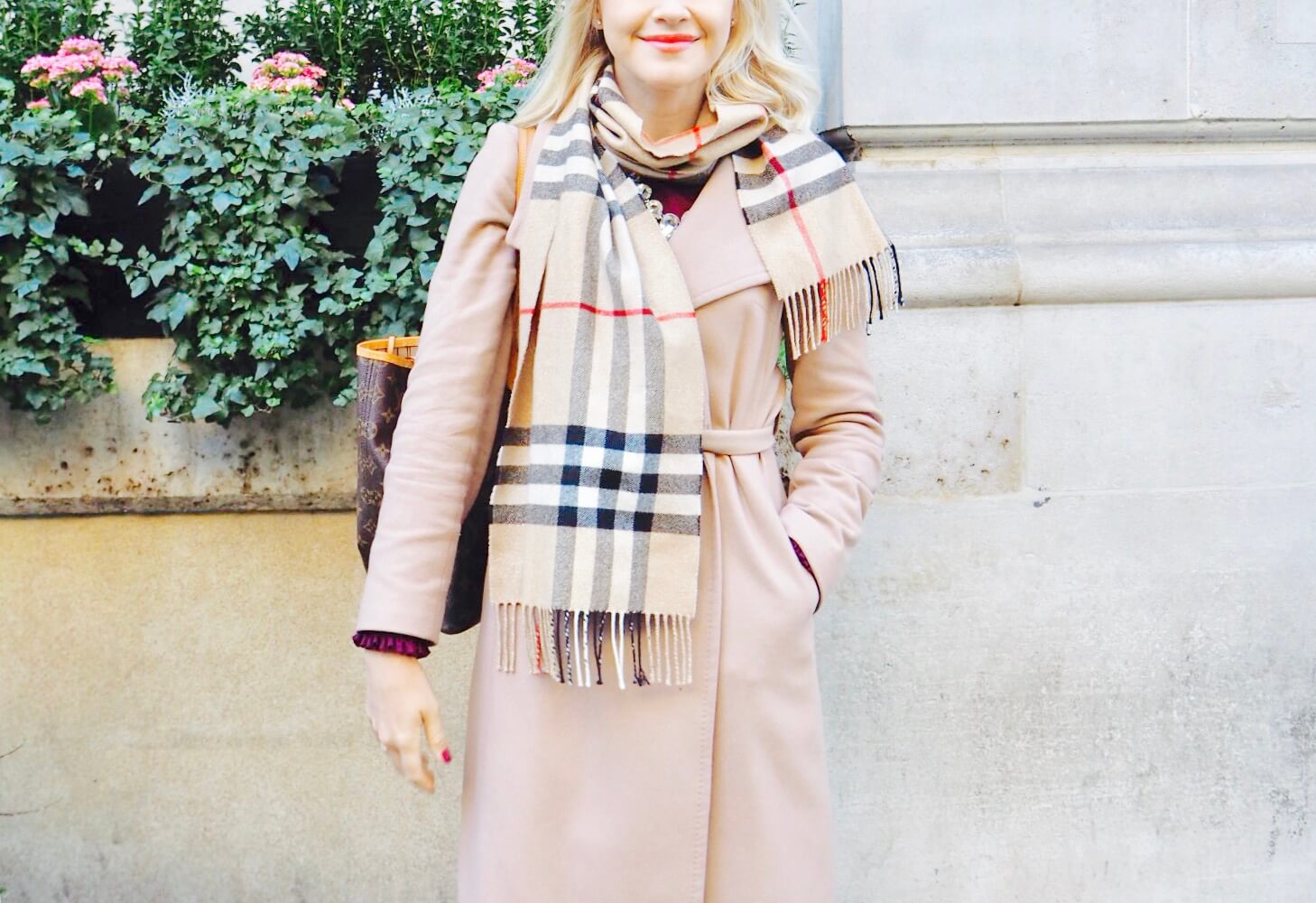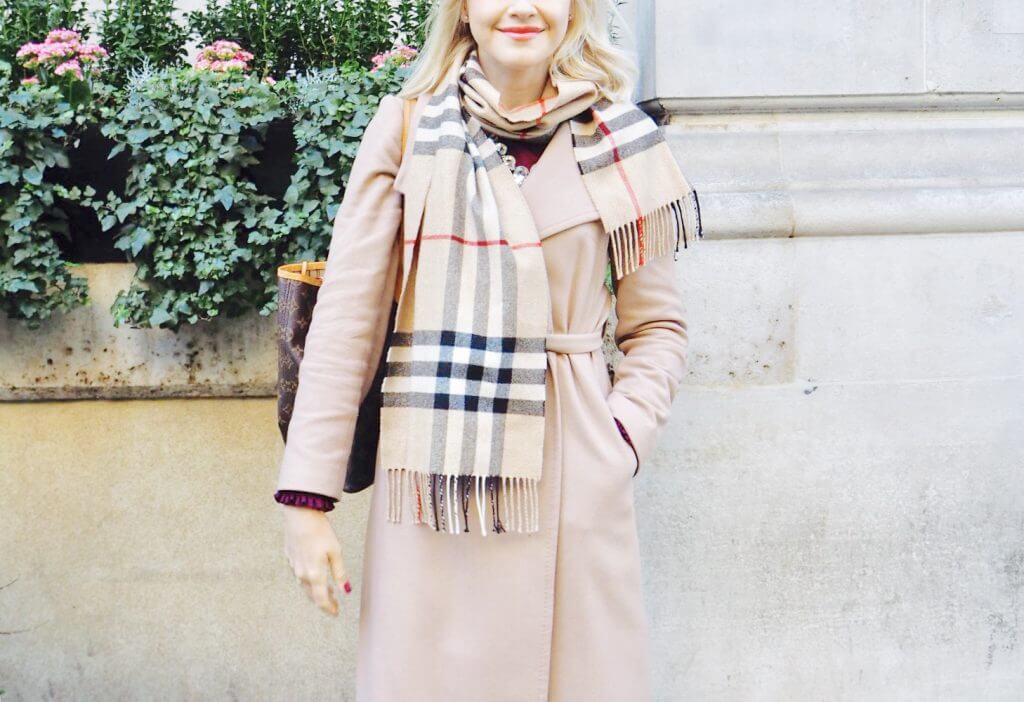 When I want to showcase a scarf more or add a touch of effortless European finesse to my look (usually when the rest of my outfit isn't spectacular), I do a subtle drape. Almost done in the same exact way as the simple wrap, the difference lies in when you wrap the scarf around your neck. Instead of making the ends even, adjust so one end of the scarf shorter – it will make the other end longer and dramatic, putting the beauty of your scarf on highlight.
About the Author: Kortney Gruenwald of The Modern Jetsetter is a travel and lifestyle blogger who took the dive into brand-ownership and the entrepreneurial life in 2016. Since launching her blog she has traveled to over ten countries and plans to adventure through the world for the rest of her career and make The Modern Jetsetter one of the top online destinations for travel and lifestyle inspiration for millennials. You can follow her world adventures, lifestyle tips and travel style advice on her website, www.themodernjetsetter.com, or on social media: Instagram, Facebook, Pinterest, or Twitter