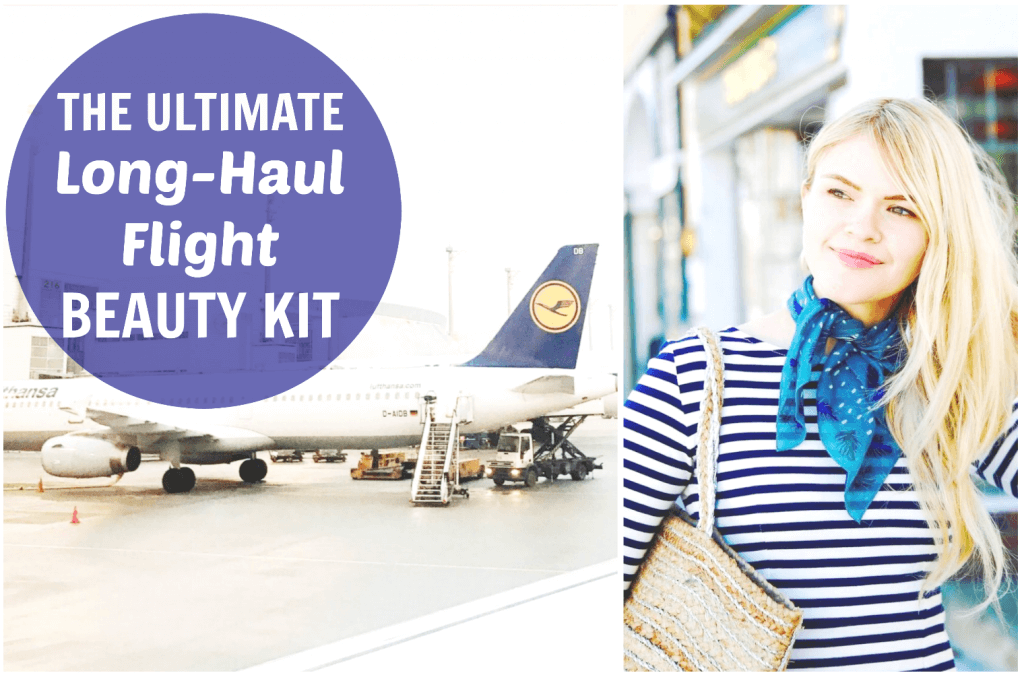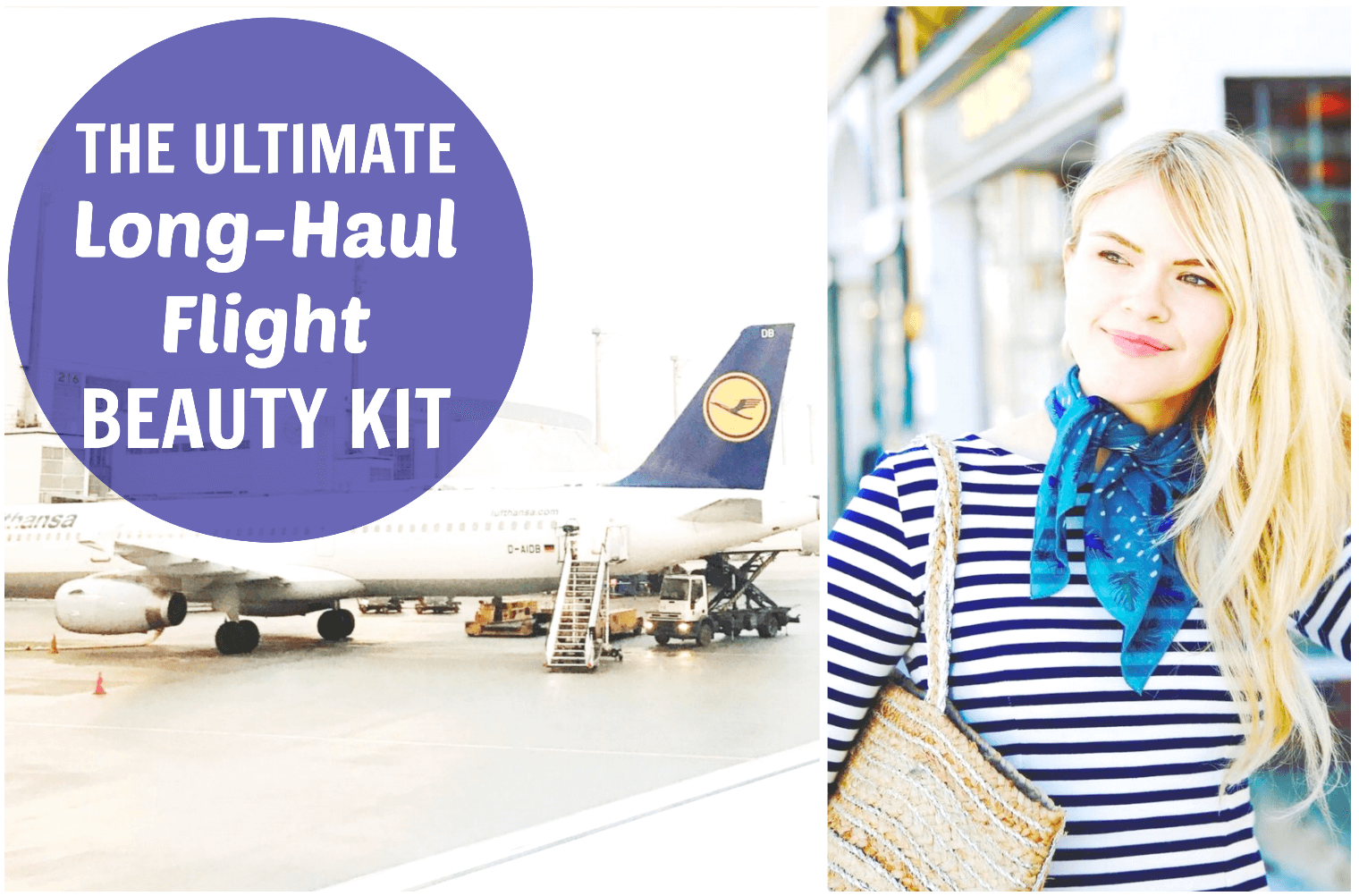 Recycled air that robs your body of moisture, meals loaded with unreasonable amounts of sodium, and tight quarters that cut down on your body's normal circulation routine are what's waiting for you in that airplane seat.
For your body and natural glamorous nature, that is the definition of a long-haul flight. Emerging from a transcontinental trek glowing is no easy task and the effort is thought to be reserved for those in first class — but no worries, assembling a simple beauty kit to stay aglow is no complex endeavor. It's easy-to-achieve for globetrotters on every budget!
I split my life between Europe, New York City and the rest of the world, so I'm no stranger to long-haul flights. I've made plenty of mistakes and as a result, countless experiments to nail down an in-flight beauty routine that leaves me looking (and more importantly, feeling) like a normal human being. I'm here to share the products that make up my long-haul flight beauty kit; I swear by these and if I had an important meeting after landing, I wouldn't be daunted by the thought of putting myself together quickly.
Here are the seven products that make up the beauty kit that follows me around the world: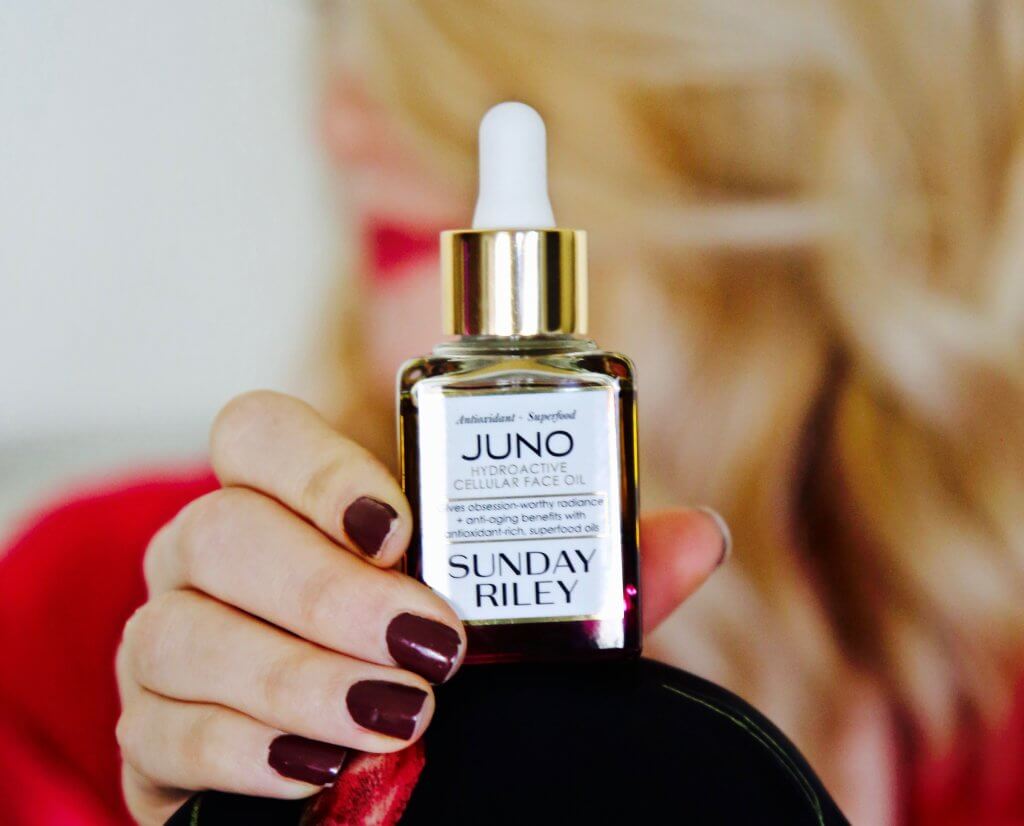 Facial Oil
Planes will work extra hard to dehydrate you, and for me (my skin is dry as is) normal face cream won't even begin to keep my skin in check. I indulge in Sunday Riley's rich hydroactive cellular facial oil and it's my go-to moisturizer both while in transit and at home. Caveat: this is a bit of a splurge when it comes to beauty products, but it works as both a day and night savior and has completely transformed my usually dull travel-stricken to glowing in every climate. Be sure to regularly apply every two hours – once or twice won't be enough 35,000 feet above.
Extra Hydrating Lip Gloss
When choosing a lip gloss, always go for a product that is loaded with Vitamin E. Try this ultra hydrating lip conditioner from Jo Malone — I'm absolutely addicted and keep it in my beauty kit during all seasons.
Rich Eye Cream with De-Puffing Benefits
Black circles, hopelessly puffy and looking as if they just endured a battle — that is the usual dismal condition of my eyes after flying 10+ hours. The only eye cream that has helped me combat travel-induced is Clinique's All About Eyes. This miracle eye friend is great for everyday life too (because, the hustle is real).
Refreshing Face Wipes
For removing makeup in-flight and a cool refresher before you land, lovely smelling facial wipes are must. Be sure to choose wipes with Vitamin C for that extra skin perk and added brightness upon landing; I'm addicted these wipes from New Age, as they also have a boost of collagen and line-fighting retinol.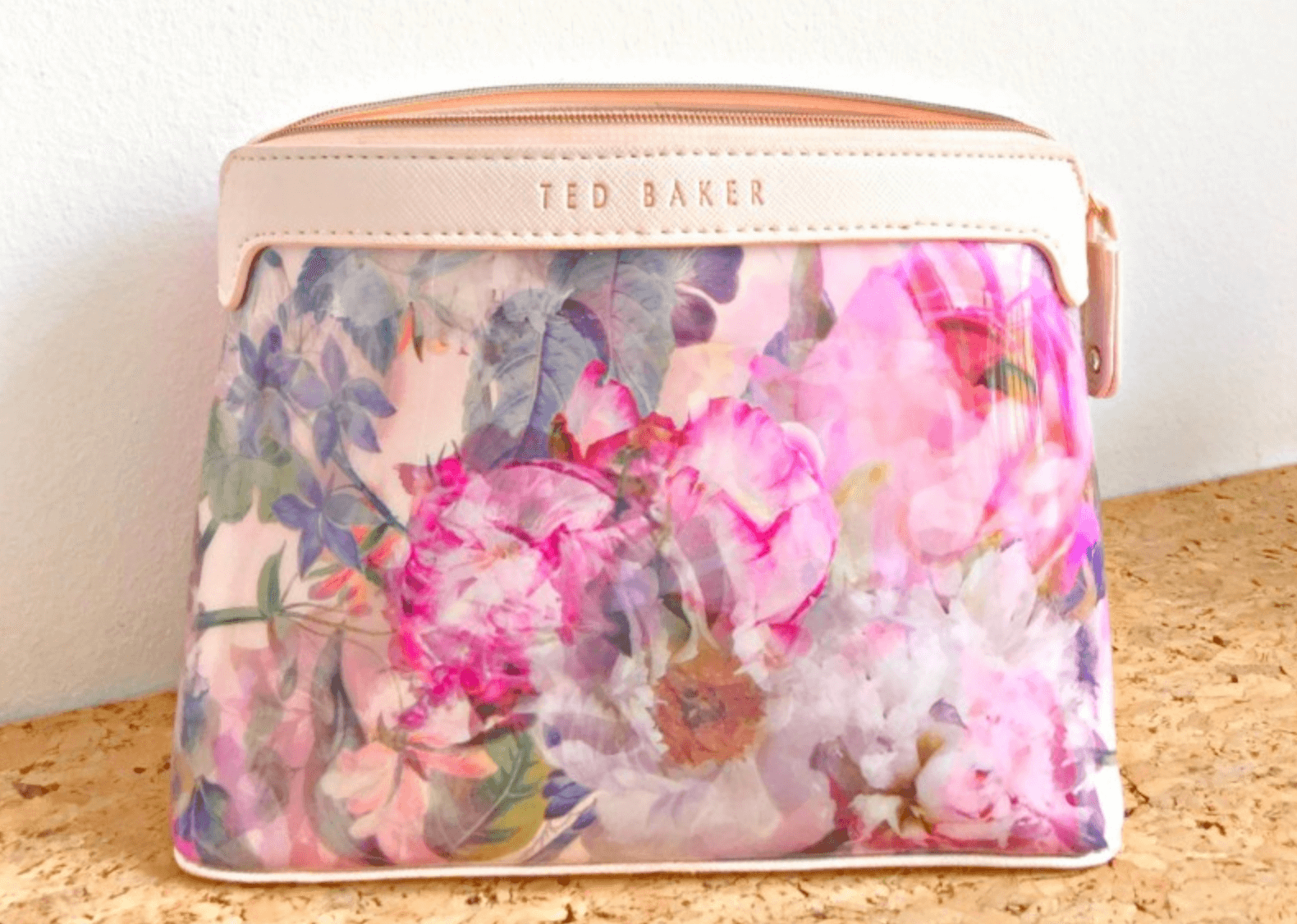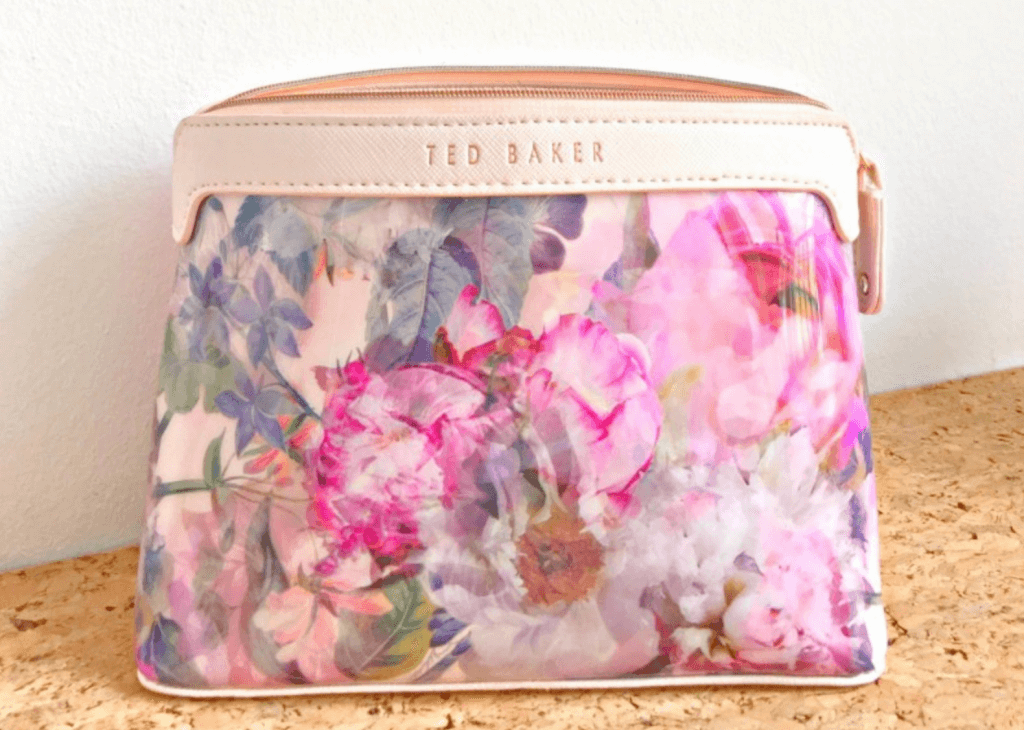 Pre-Landing Face Mask
About two hours before landing, I always treat my face to a moisture-rich mask to soak up. This Honey Moisture Face Mask from Lather always relieves my stressed out skin and leaves me ready to tackle any new destination. Loaded with honey (nature's remedy to everything) and soothing ingredients like olive oil and wheat protein, this is the best way to rejuvenate before running errands.
A Basic Timer
This is one you probably already have on your smartphone. Set a timer to stand up every two hours for at least 30 minutes at a time. What does this unusually lengthy time have to do with beauty? Everything, especially to jet-setters who enjoy retreating to their plane seat cave and never moving again. Regularly standing up and walking, lunging or doing impromptu yoga moves in the back of the plane is actually incredibly important to keep blood flowing and prevent your body from appearing dehydrated.
Statement Accessories  
This beauty kit will leave your face ready for its regular routine without showing harrowing signs of long-haul travel, but for that extra confidence boost, I always draw the attention away from my face when landing by throwing on my favorite sunglasses and hat-of-the-moment (travel essentials in their own right, anyway).
Tips before flight for best results: Exfoliate the morning you fly and wear minimal makeup when boarding the flight (I stick to concealer and lip gloss). Happy jet-setting, ladies!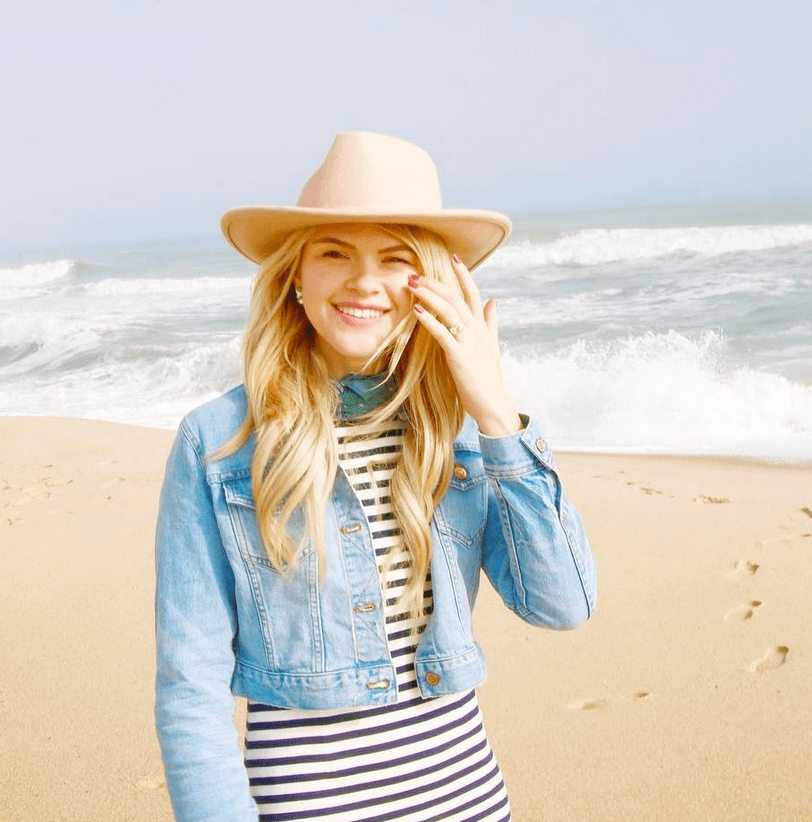 About the Author: Kortney Gruenwald of The Modern Jetsetter is a travel and lifestyle blogger who took the dive into brand-ownership and the entrepreneurial life in 2016. Since launching her blog she has traveled to over ten countries and plans to adventure through the world for the rest of her career and make The Modern Jetsetter one of the top online destinations for travel and lifestyle inspiration for millennials. You can follow her world adventures, lifestyle tips and travel style advice on her website, www.themodernjetsetter.com, or on social media: Instagram, Facebook, Pinterest, or Twitter