Day 5 
Bangkok treated me well.
I ate, I drank (lots of mandarin orange juice and coconut slushies), I was merry.
I bought hippie pants, and I soaked up the beginnings of what will be a long love affair between myself and Southeast Asia.
I know it's early to call it, but I'm really digging it here.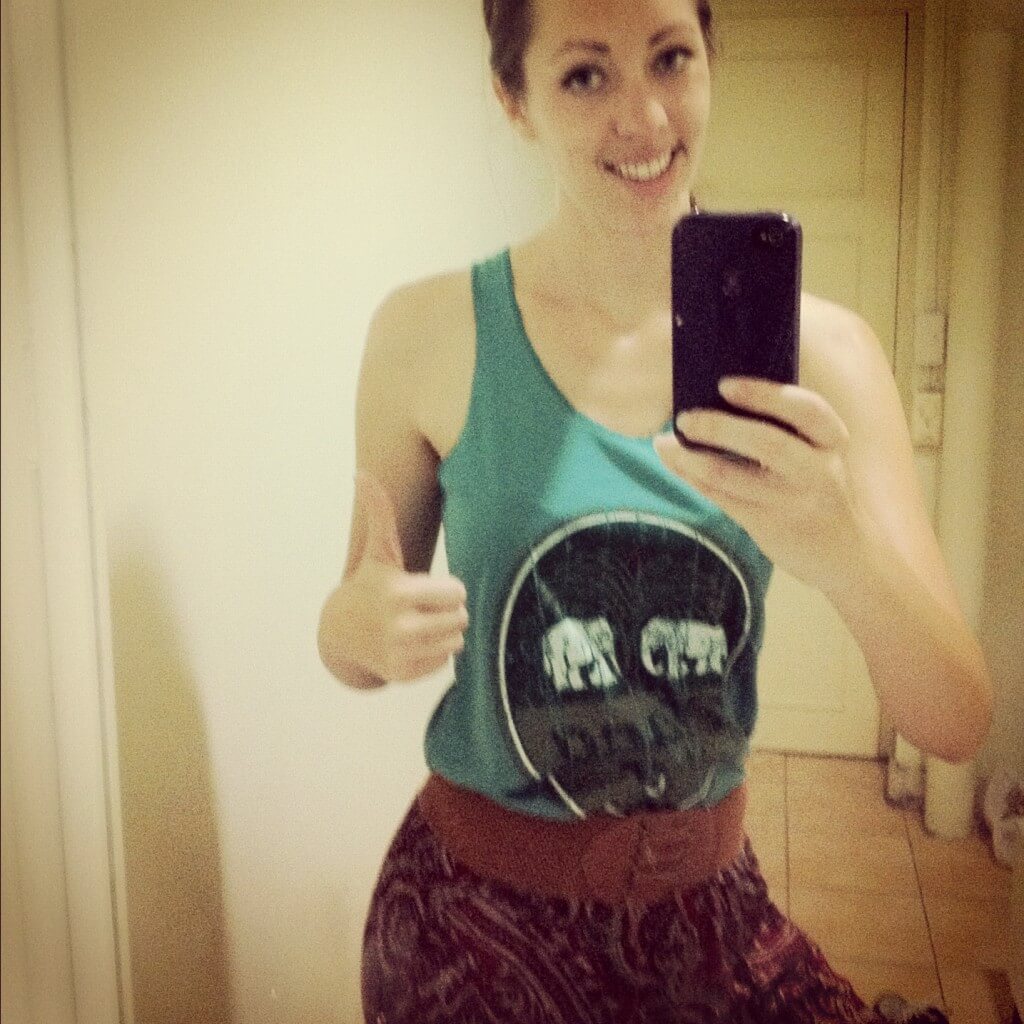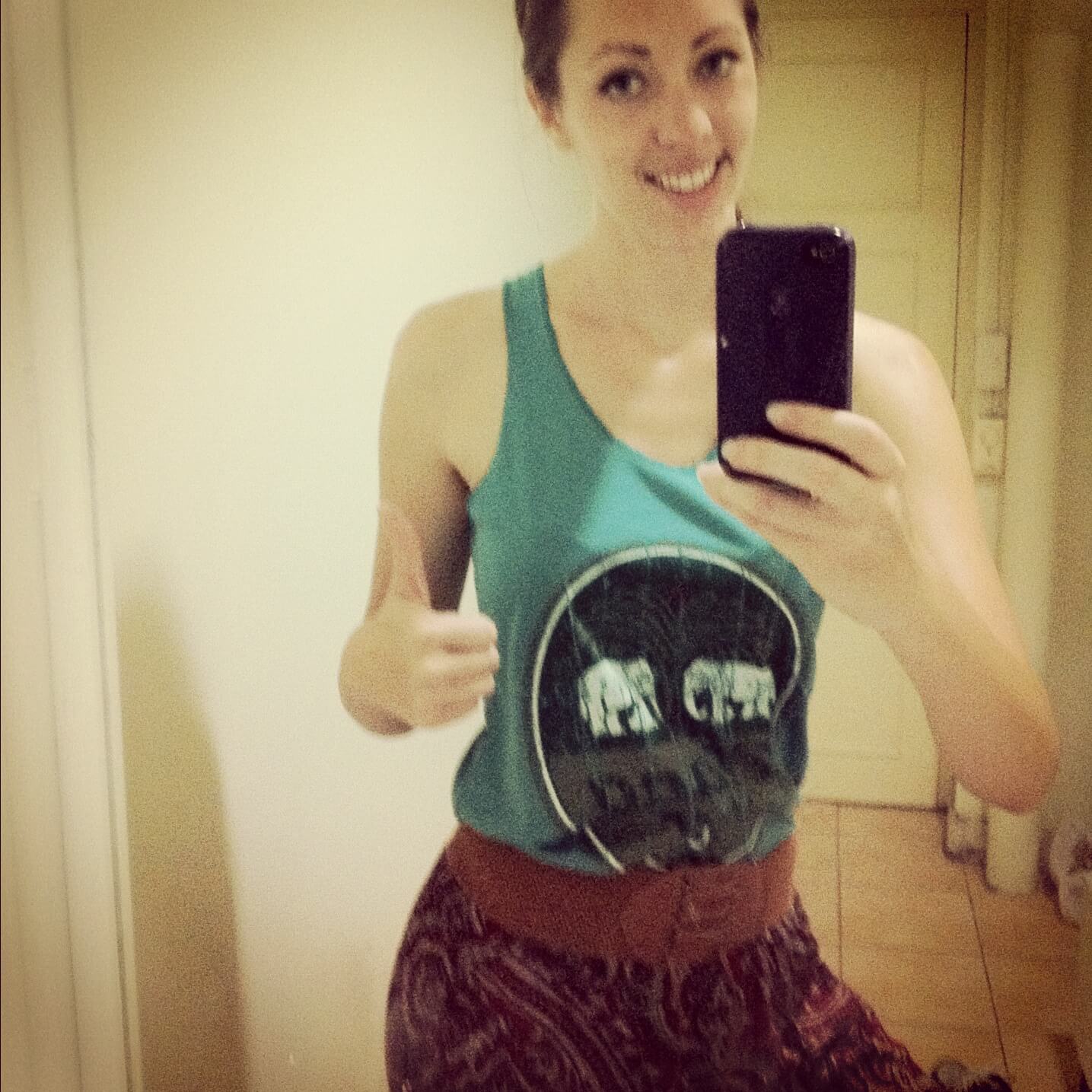 Though, today really tested the limits of my loving abilities.
I decided that it was time to leave Thailand after realizing that I didn't want to head up to Chiang Mai until the Lantern Festival, and didn't want to yet head down to the islands because, avid diver that I am, I wanted to wait for better conditions (it's still monsoon season and visibility would have been poor).
The next logical destination seemed to be Siem Reap, Cambodia, to see Angkor Wat.
My morning began haggling with taxi drivers to get a decent rate to the train station. At 5am on Khao San Road, not-a-one was willing to run the meter.  After getting yelled at by ladyboys that 200 or 150 baht were good prices (who asked them, anyways?), I finally negotiated 100 baht and made my way to the station, where I paid half that for my 5-hour train ride to Aranyaprathet. From there I would take a tuk-tuk to Poipet, a seedy Cambodian border town, and eventually end up in Siem Reap, where I am now.
It all seemed so simple.
Seemed being the operative word.
The train itself was not bad at all. At only 48 baht (USD$1.50), for the third class train (the only option), I felt pretty good about my budget maintenance.
The other options include taking a cab for around USD$100, a mini bus which I've heard is scammy, or a bus from the bus station at around 225 baht (USD$7.00).
Given that my tagline offers off-beat travel, I figured I better deliver, and I do love trains, as it were.
Things started to get seedier after arriving in Aranyaprathet, where the tuk-tuk driver immediately took us to a fake "Cambodia Consulate" – not the correct place.  I had read up on this on the message boards and knew better, and therefore ended up walking to the actual border a few yards away.
At the visa office, once again they tried to scam me by asking for USD$25 rather than the posted $20 fee.  I shook my head, pointed to the sign, and kept pushing my passport forward.  Finally they obliged and I was on my way.
After getting into Poipet, the Cambodian border town, I negotiated a shared $10 van (after someone tried to sell me on a $60 taxi) for the 2-hour ride out to Siem Reap.  Of course, they tried to screw me on my change. I called them on it and got my correct money.
This whole border crossing is kind of like a video game and you better be paying attention!
After the 2-hour drive to Siem Reap, the driver took us to yet another set of tuk-tuk drivers, which were meant to then take us to our individual hotels.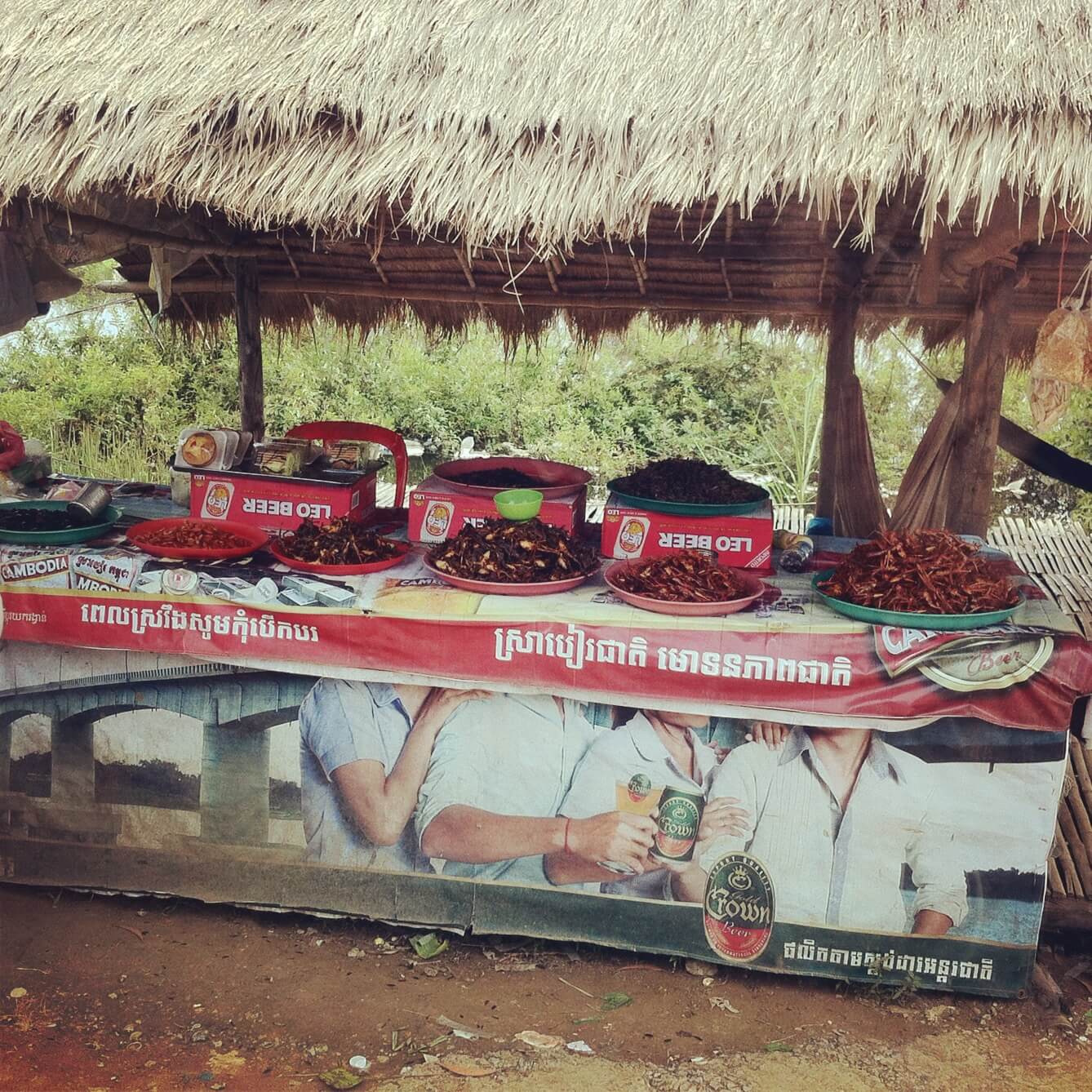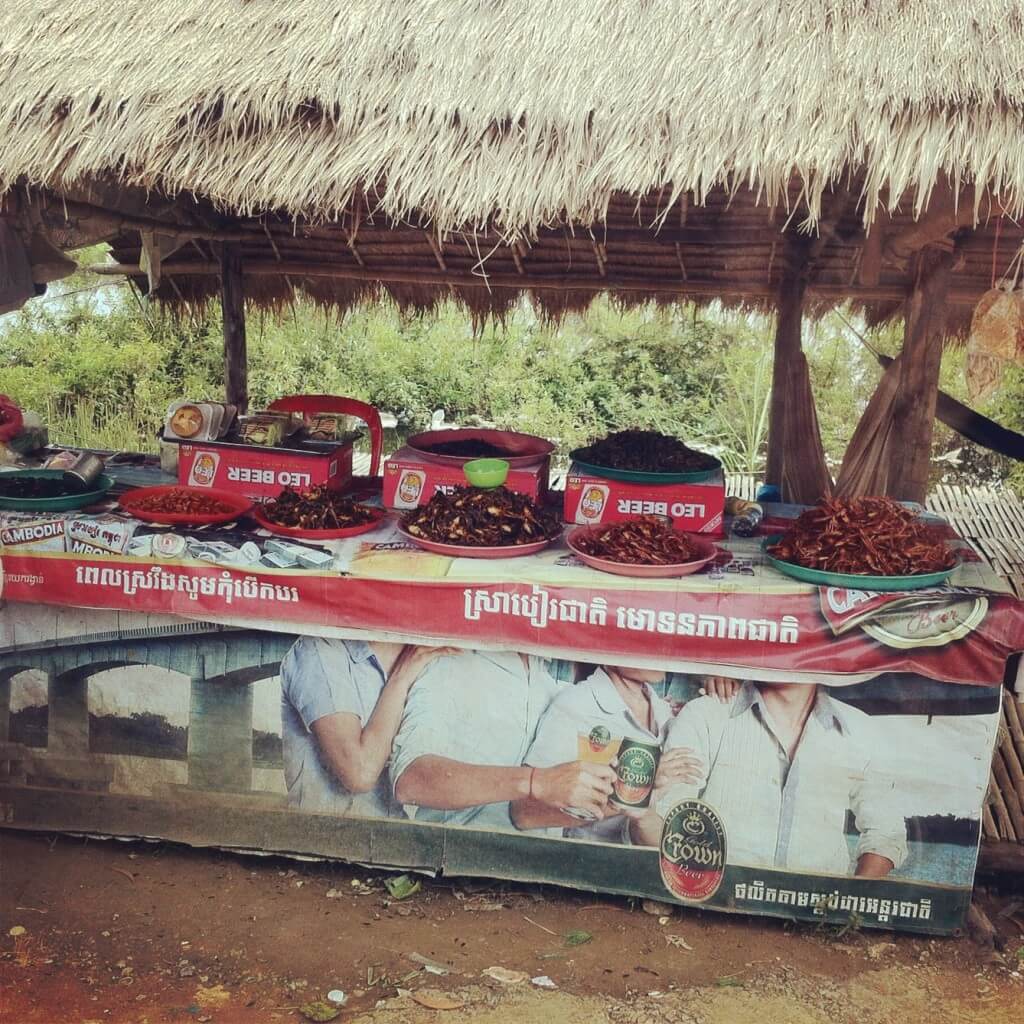 Everyone else took off with no problem.  My driver, of course, tried to get me to agree to hire him to take me to Angkor Wat the next day.  I just kept telling him "I don't know" and urged him to hit the road.  He finally relented, took me to my hostel, and then put the full-court press on me again.
I shook my head "no" and went on my way.  He then proceeded to curse me, my family, and everyone I've ever cared anything about or maybe just had pleasant thoughts about. The girls behind the front desk looked at me wide eyed.
"What did you do to him?" they asked.
"I don't think I did anything" I sadly replied, dejected.
I had been up since 5am.  It was now 5pm.  I had barely eaten anything, and I'd had about enough and started to call it a failed day.
Then, I headed to my shared room, immediately made three new friends, and instantly felt better about the whole situation.
If, after my shining review of the process, you'd like to take this journey yourself, here are the steps.  I believe I did it in just about the cheapest way possible:
Step 1: Make your way to Hua Lamphong Station for the 5:55am train (do not take the later one or you'll get stuck overnight at the border, a VERY seedy and dirty town). If you take a taxi, try to get him to run the meter.
Step 2: Buy ticket to Aranyaprathet for 48 baht, or about USD$1.50.
Step 3: Ride on train for about 5 hours. Stare out the window. It's a nice view.
Step 4: Negotiate a tuk-tuk to the border crossing.  Some people hop on large trucks – I only saw locals do this, but have read on forums that sometimes travelers do this too.  Probably the cheapest method.  My tuk-tuk cost me 40 baht for my half after I refused to pay 80. (I called out to a random traveler I saw boarding a tuk-tuk and asked if he wanted to share – he did, so I only had to cover half).
Step 5: Walk AWAY from the "Cambodia Consulate" the tuk-tuk will drop you off at, and further down the road to the actual border crossing.  It will look a bit like a castle, and is very close by.
Step 6: Refuse to pay more than the USD$20 required at the visa office.  I watched everyone else pay the extra money, but I refused on principle.
Step 7: Find your way to Siem Reap.  For me, this involved taking a "free" shuttle bus to the money changing station (avoid changing money if you can – not a good rate.  Cambodia's de-facto currency is USD, so bring enough with you and you're set. Make sure the bills are crisp and not torn in any way).  From here you can take a bus for $8, which takes 3 hours, or a shared van or cab.  Mine ended up costing $10.
Step 8: Get to your hostel, take no crap from your pushy tuk-tuk driver.
Step 9: Decompress and do something you enjoy so that you can stop being angry at the world for your harrowing journey during which you got almost scammed 10 times.
All in all, only cost me $14 to get from Bangkok to Cambodia.  It wasn't the easiest method, but I made it in once piece, and didn't break the bank.
Oh, and it was very, oh so very, off-beat and perhaps even a little adventurous.