Hey guys, meet Natasha and Cameron, an American couple who recently bought a car in South Africa and are driving it as far as they can get up the African continent. I found their story inspiring, mostly because it's something I've wanted to do for years. Luckily, they invited me to join, and in February I'll be sharing stories from the back seat of the Land Cruiser! Here's the story about why they're doing it in Natasha's words: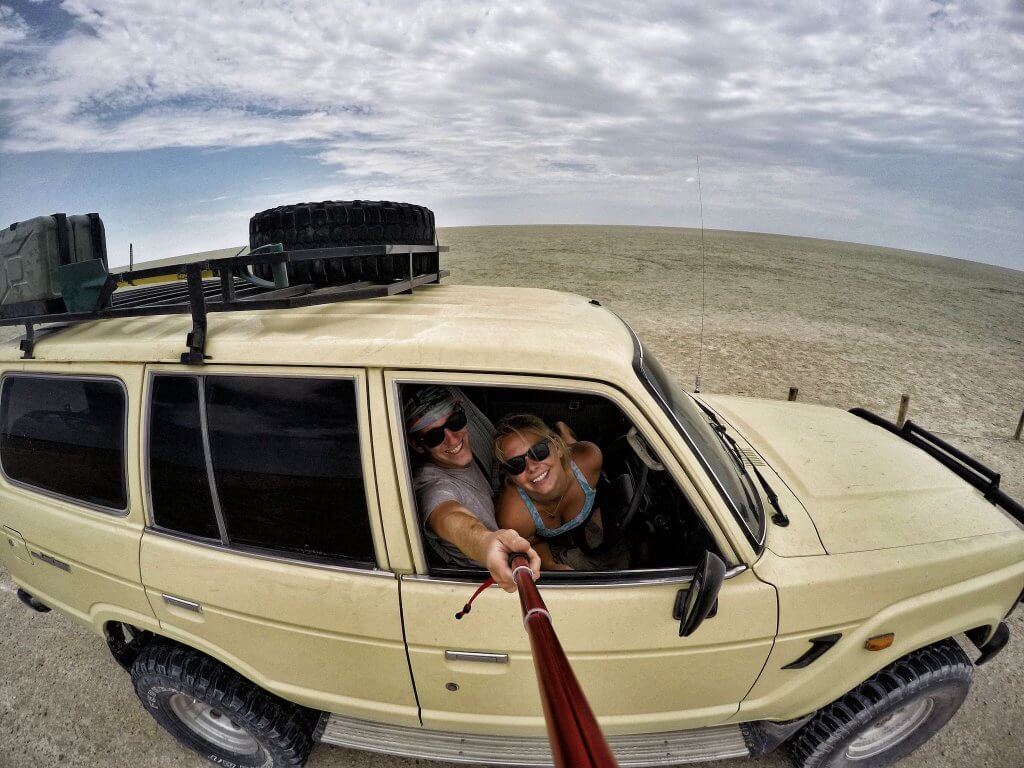 We knew we wanted to travel across Africa, but we didn't quite know how we would do it back when we jumped on a flight deal to Johannesburg without any real plans. We had our first week of accommodation sorted out and from there it was an open book. We didn't even have an itinerary.
After a few weeks on the continent, we fell in love with the people, the landscapes, the culture, and the atmosphere that made up Southern Africa. We came to the conclusion this would be no short trip. Asia, Europe, and Australia are all great continents to traverse through, but we were longing for something that felt more adventurous, and so "Hashtag Africa," documenting our journey across the continent, was born.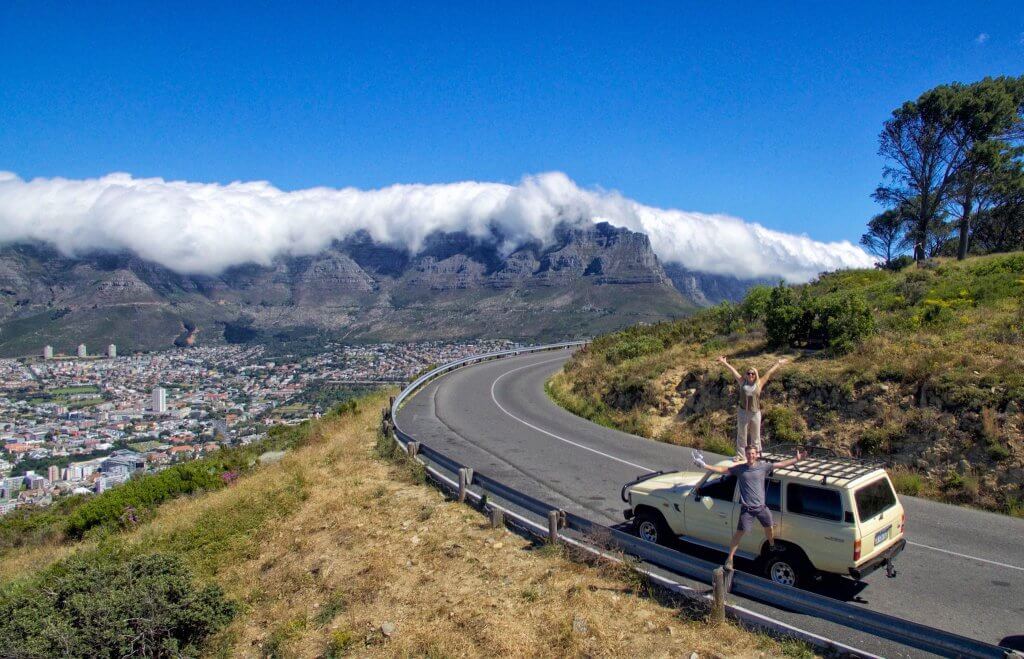 We are Natasha and Cameron a couple that have been traveling together for three years and counting. Or you could just call us "The World Pursuit." Together we have bought a car in South Africa and we are driving from Cape Town to as far as we can make it. Our aim is to make it to some pretty interesting places in Africa with our "new" car. But we aren't worried about the destinations quite yet, just the journey with our trusty Land Cruiser named Charlie.
It took us two months with a rental car through South Africa, Mozambique, Swaziland, and Lesotho to realize that we needed our own set of wheels. We longed for a vehicle where we wouldn't have to worry about putting a dent in the side, think about getting some dirt on the floorboards or have to keep a constant eye on the mileage. We returned our car in Cape Town and spent the subsequent two months in The Mother City sorting out how we were going to buy our own car in South Africa.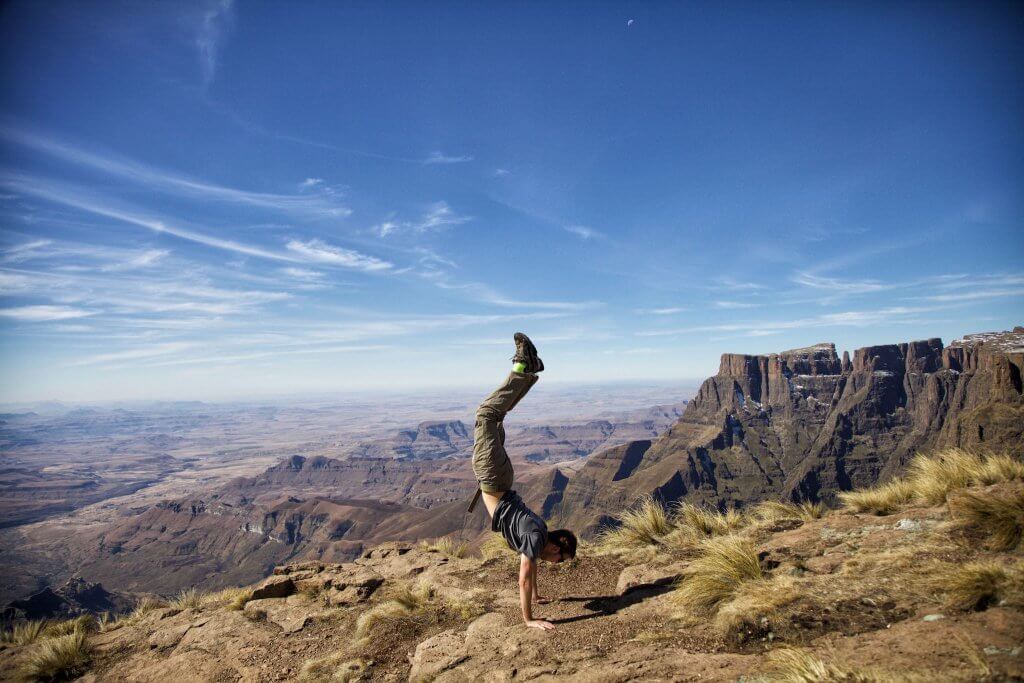 I have to admit that at first, we thought that buying a car in South Africa would be a piece of cake. However, after some research, we realized we were in for quite a bit of bureaucratic red tape.
It turns out that any foreigner wishing to buy a car in South Africa needs a Traffic-Registration Number, or a "TRN". However to get a TRN one must have a proof of address and a student, working, or permanent visa. This visa became the restriction for us, as we were just on three-month tourist visas.
We started looking for cars anyway despite this restriction. After weeks of scouring the Internet, we found the perfect car to take us through Africa. A 1989 Toyota Landcruiser well below our budget. The Land Cruiser ticked off all the boxes we needed to be filled. 4×4? Check. Built in Drawers? Check. Badass-ness? Check! It was even a 1989 (my birth year) so it had to be a sign from above. So, we put cash down on the spot and figured we could sort out the TRN after.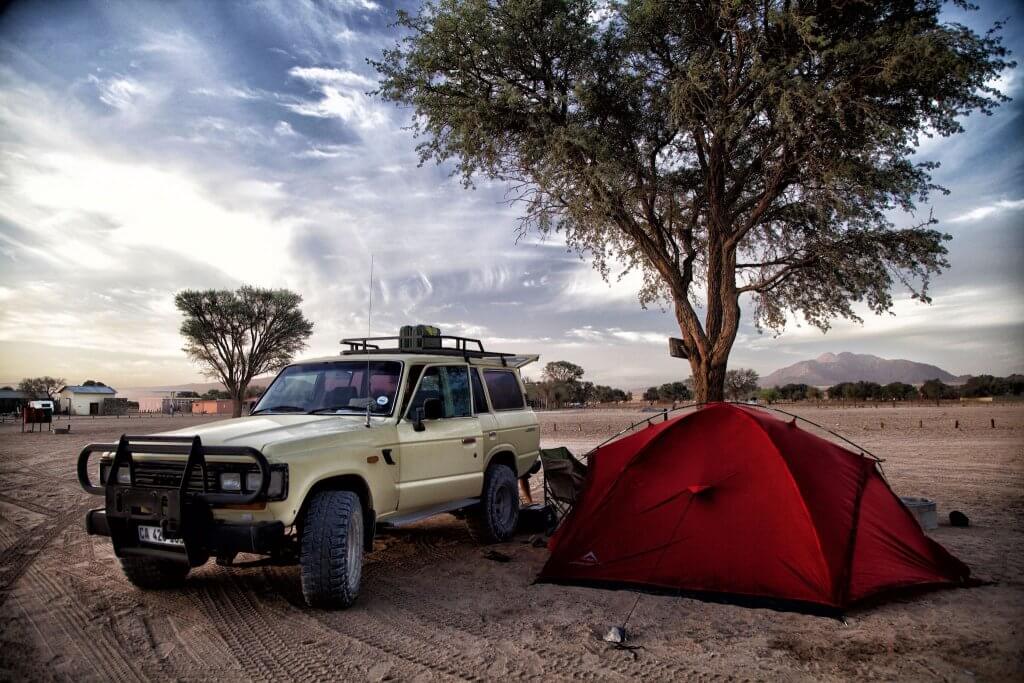 However, we were turned down for our TRN our first two times in the traffic department – both due to our visas. We tried four more locations and finally got one to take our application. This was the first step, and we were stoked that they promised to review it. We were completely optimistic that all would end well.
We rented car after car in Cape Town and checked back five more times on our application status over the next two weeks. Three times they told us they had no new info, once they informed us that the application was lost. Our stress levels were high as we were running out of time in South Africa. On our fifth visit, we finally had news in the form of denial. We would not be receiving a TRN due to only having a tourist visa.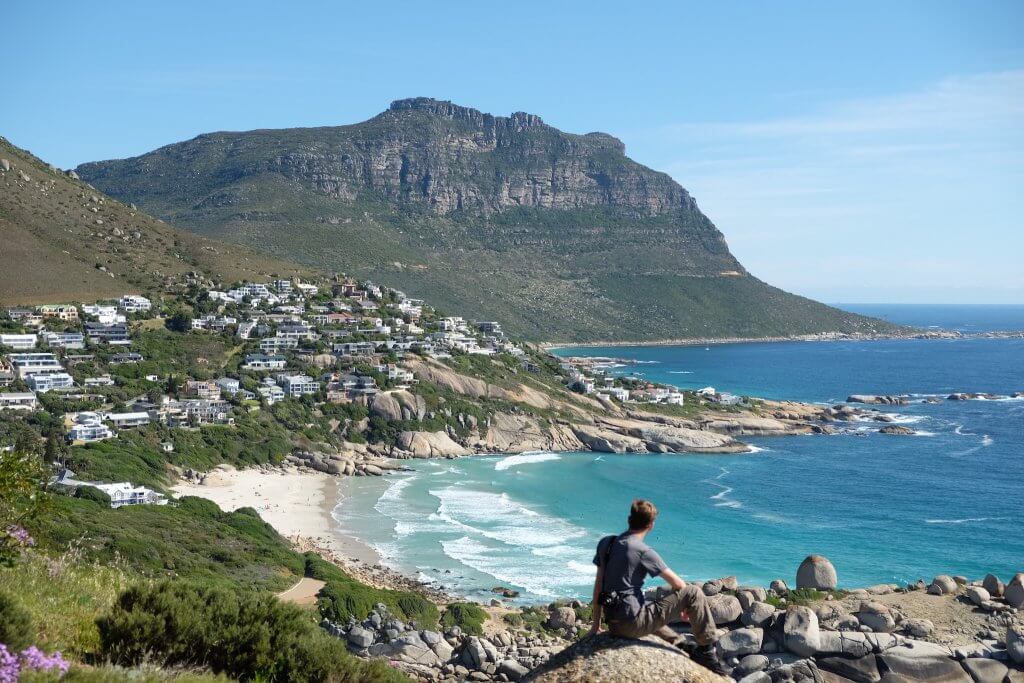 We had five days left in South Africa. Our options were running low. Should we just take the easy way and travel quickly through Africa on an overland safari? Should we take public transport? We thought about flying to one of the neighboring countries and purchasing a car there. However, we wanted more time and freedom than an overland safari would offer, we wanted to get more remote than public transport would take us. And then there was the fact car prices were more than double in Namibia and Botswana. Our last option finally came to us and we should have been thought of it sooner.
We had to ask our South African friends to buy our car for us and put it in their name. We hate asking for favors like this, but we were down to the wire and had no other options if we wanted to make Africa work. Thankfully, they happily agreed and wondered why we had not asked them sooner and avoided this whole headache. Thanks, Angela and Heye!
Two days later and we traded in 60,000 ZAR for a pair of keys to our 1989 FJ62 Land Cruiser. We were thrilled. We officially had our very own mud slinging monster truck to drive across Africa.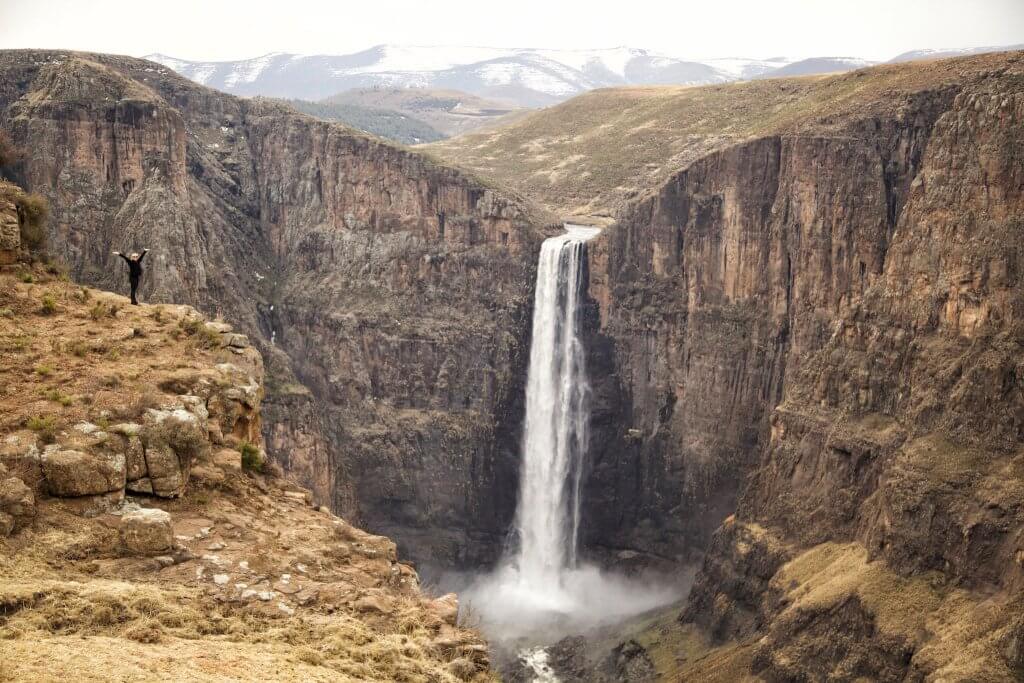 With the truck now firmly in our possession, we plan to drive through Namibia, Botswana, Zimbabwe, Zambia, Malawi, Tanzania, Uganda, Rwanda, Ethiopia, and Kenya. Africa lies ahead of us. There is a fair amount of uncertainty and a whole lot of excitement. From Cape Town, we will be heading North into one of the least densely populated countries in the world – Namibia. What lies ahead are empty dirt roads, vast expanses of sand, and hopefully many African memories.
BIO: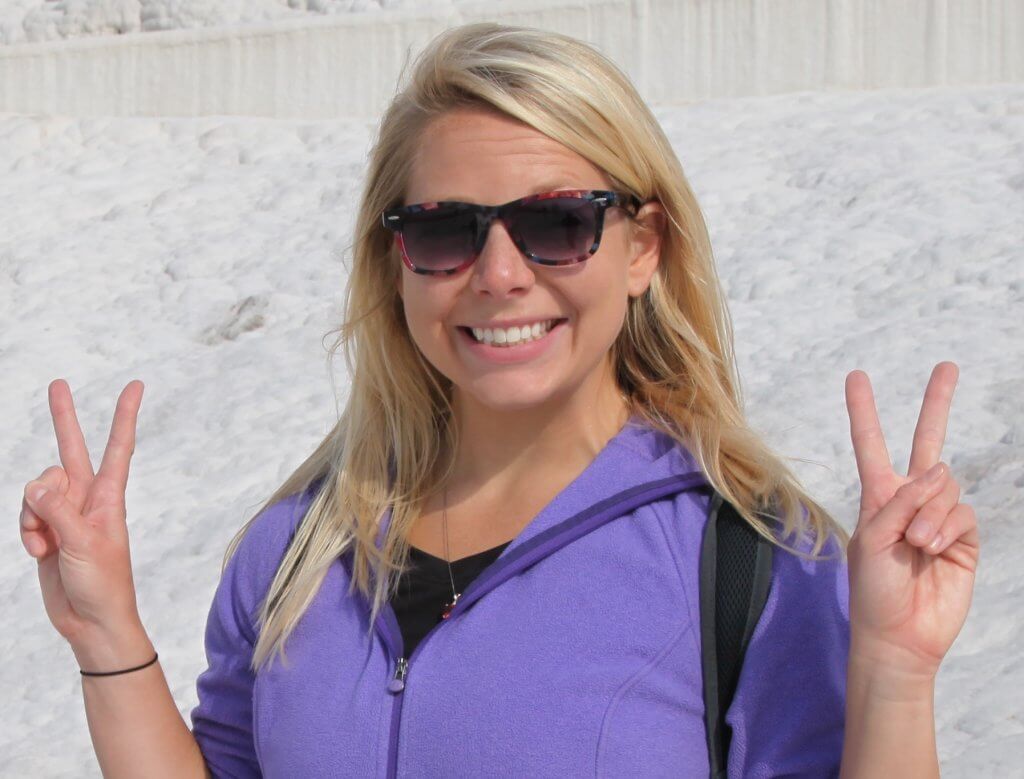 Natasha is a five-foot blonde that believes she was made short so she could fit in air, train, car, and bus seats comfortably while traveling. She lives out of her backpack and documents her travels on The World Pursuit, along with her partner, Cameron. She has traveled to over 50 countries across 6 continents. You can now find her traversing across Africa with a 1989 Land Cruiser named Charlie. Follow Natasha, Cameron, and Charlie in Africa on Instagram and Facebook.