Day Two 
I woke up around 6:30am almost forgetting where I was.  I took a look around my tiny room and sighed, happy to be back in Asia – it feels so right.  It feels so much like I'm back home.
I emerged from my room and paid for another day at this hostel.  It doesn't break the budget and I didn't get murdered in my sleep.  Those are really my only requirements. 
Immediately a tuk-tuk driver approached me and started asking me questions. I gave him honest and, what I now realize, were probably the worst possible answers:
Him: Look at you! Such pretty white skin! Where you from? How long you been here?
Me: Um, thank you? California.  I just got here yesterday (stupid, stupid, stupid)
Him:  You vote for Obama?
Me: Uhh, yes I did.  And I would again.  But I won't be home for the election. (I decide against explaining the electoral vote system and the fact that California will go Democrat with or without my vote.)
Him: You been Bangkok before?
Me: First time!
Him: I take you tourist office! Get free map! Then I take you around Bangkok. Only 5 baht!
I then told him I needed some breakfast and sought refuge in a 7-11. I emerged and, sure enough, he was waiting for me.  I decided that, of all the tuk-tuk drivers, he put in the work and deserved my patronage. I told him "change of plans": I wanted to go to the Royal Palace, but I still only wanted to pay 5 baht. I needed to change out of my short-shorts and sandals and I'd be right back.
I should have known his insistence that shorts and sandals would be OK at the palace was a red flag. But I'm an eternal optimist to a fault.
And also maybe a little naive.
I hopped in the tuk-tuk and we headed in what I didn't realize was the completely wrong direction.  He dropped me at a tourist booking agent and told me to go in and get a free map.  The map costs 100 baht, I was told.  I emerged a little confused and said I wanted to go to the palace. He acted annoyed that I hadn't booked any tours to the islands.
He then told me the palace doesn't open until 11am because of a Buddhist ceremony.  BUT he'd be glad to take me to a bunch of other random sites around the city.
I told him to let me the heck out of his tuk-tuk because I'm well aware of this trick. 
I climbed out with no idea where I was. My grand plans of getting to the palace early to avoid the crowds had been foiled. I broke down and bought a map at a 7-11, also for 100 baht (dangit!) and started wandering aimlessly – something I've come to perfect in the past couple of days!
A couple of other tuk-tuk drivers approached me, either selling me the same lie or quoting outrageous prices.
I cursed the universe of tuk-tuk drivers in Bangkok and decided they're all evil as I climbed into an air-conditioned cab.
I finally arrived at the Palace and it was positively swarming with tourists – mostly Chinese speaking visitors, which I found kind of exciting because I got to practice my Mandarin when I asked them to take pictures of me (which they always praise despite my awful tonality).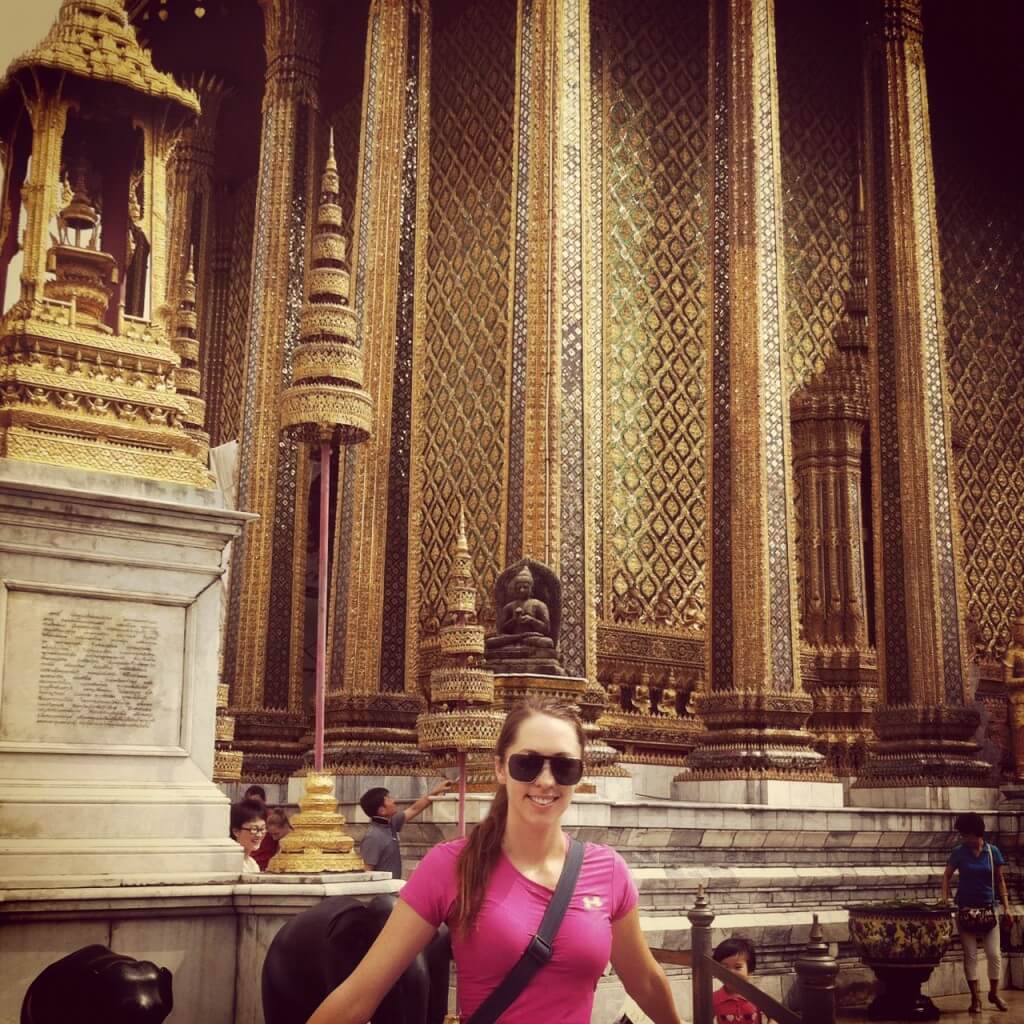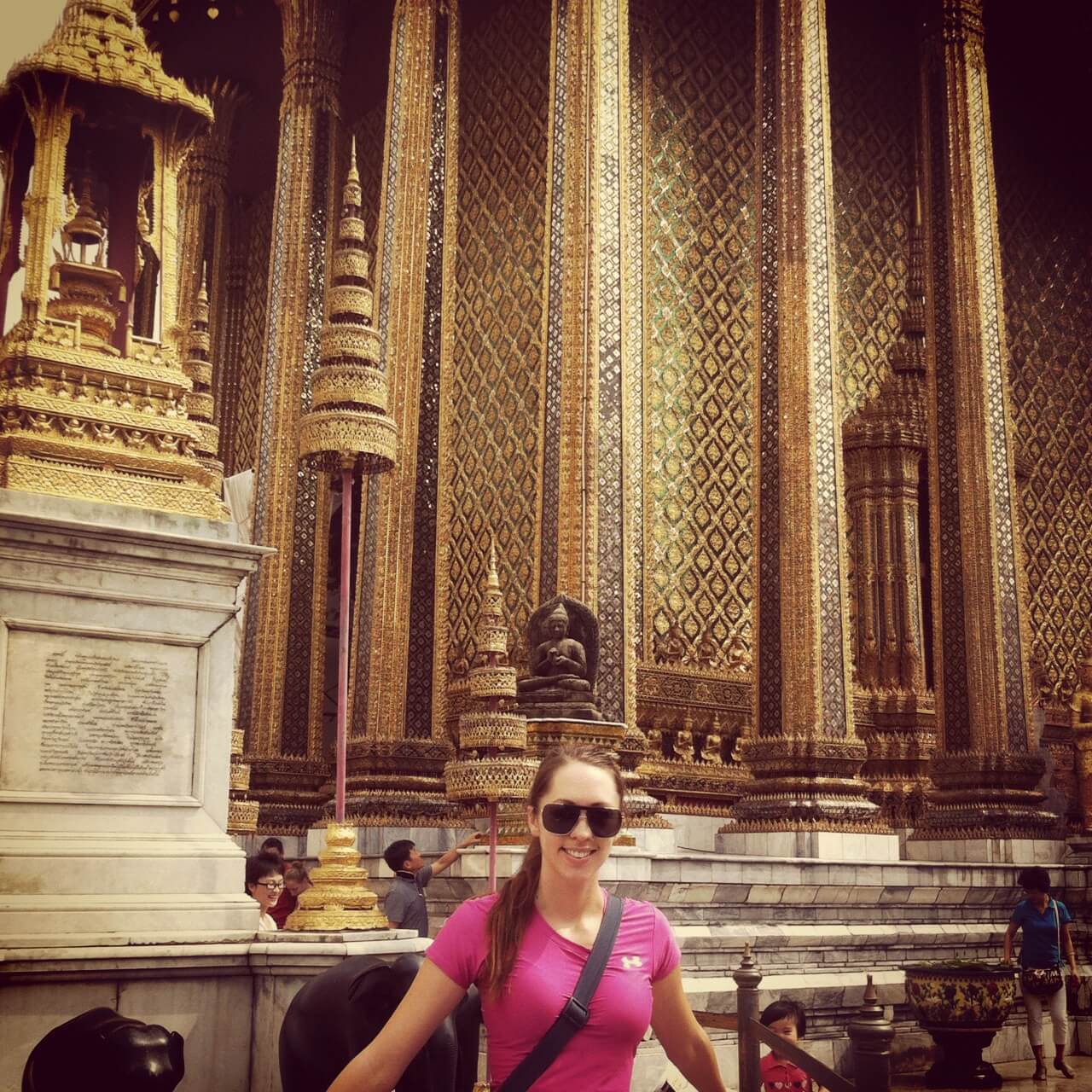 I reached into my bag and took out my DSLR, found the perfect setting, the perfect angle, and the perfect statue, only to realize I hadn't put my SD card back in after loading pictures last week.
Cursing my dumbass series of moves today, I whipped out my iPhone, glad to have at least brought that along.
This is really not my day. My entire 5 readers will just have to deal with this instagrammed, sadly, I thought to myself.
So, guys, here you go: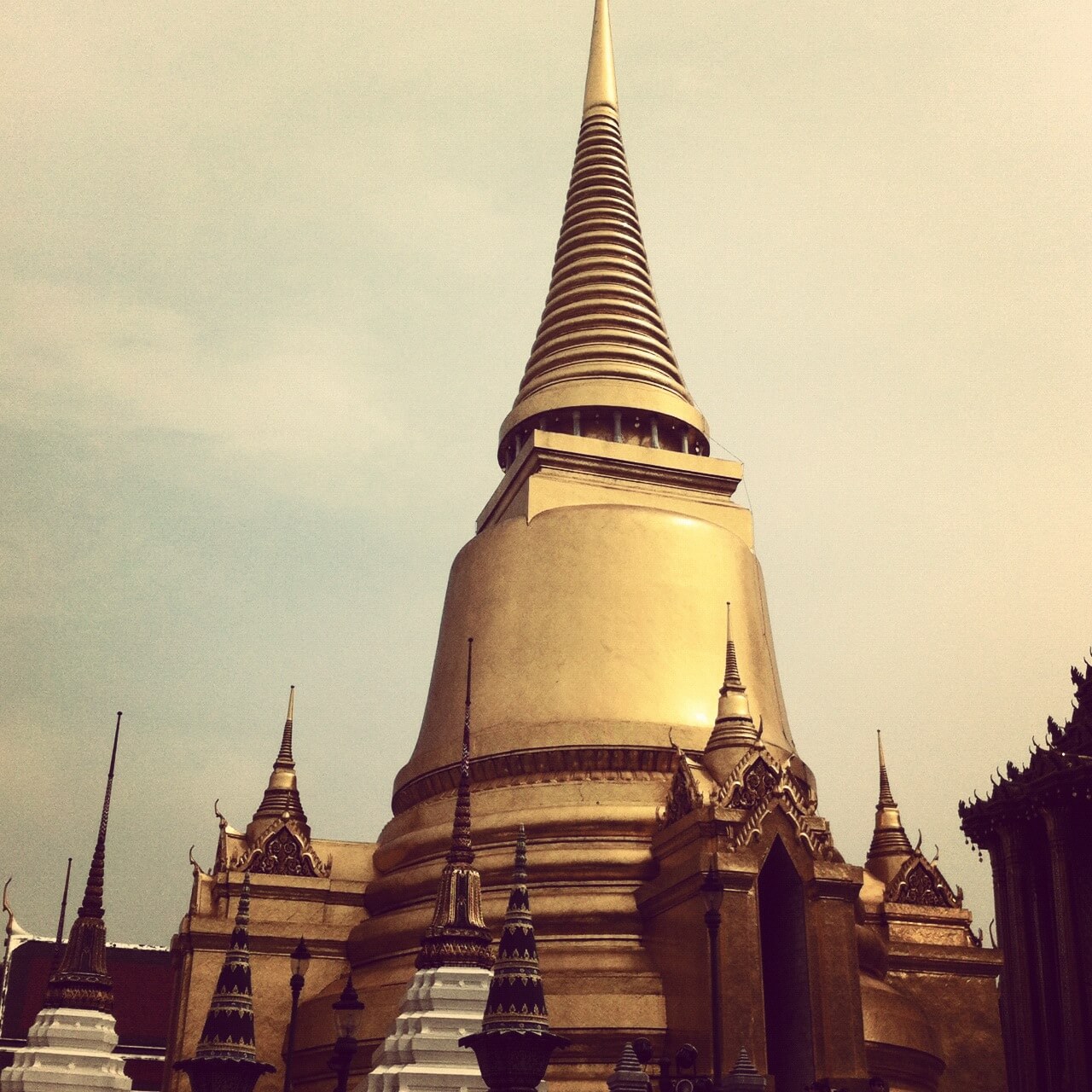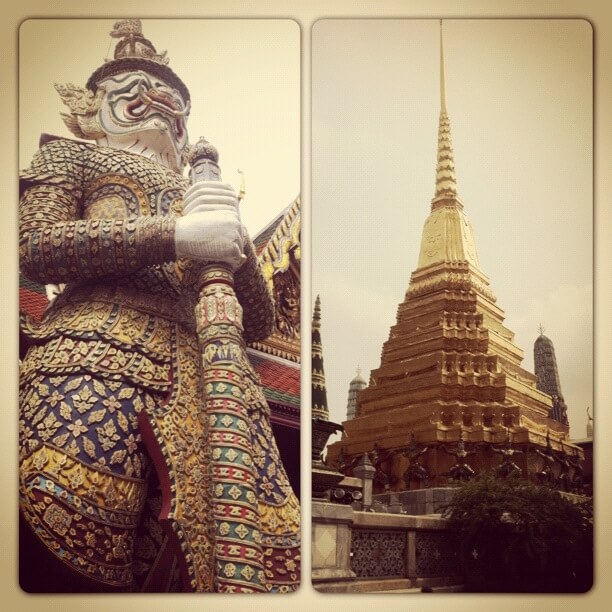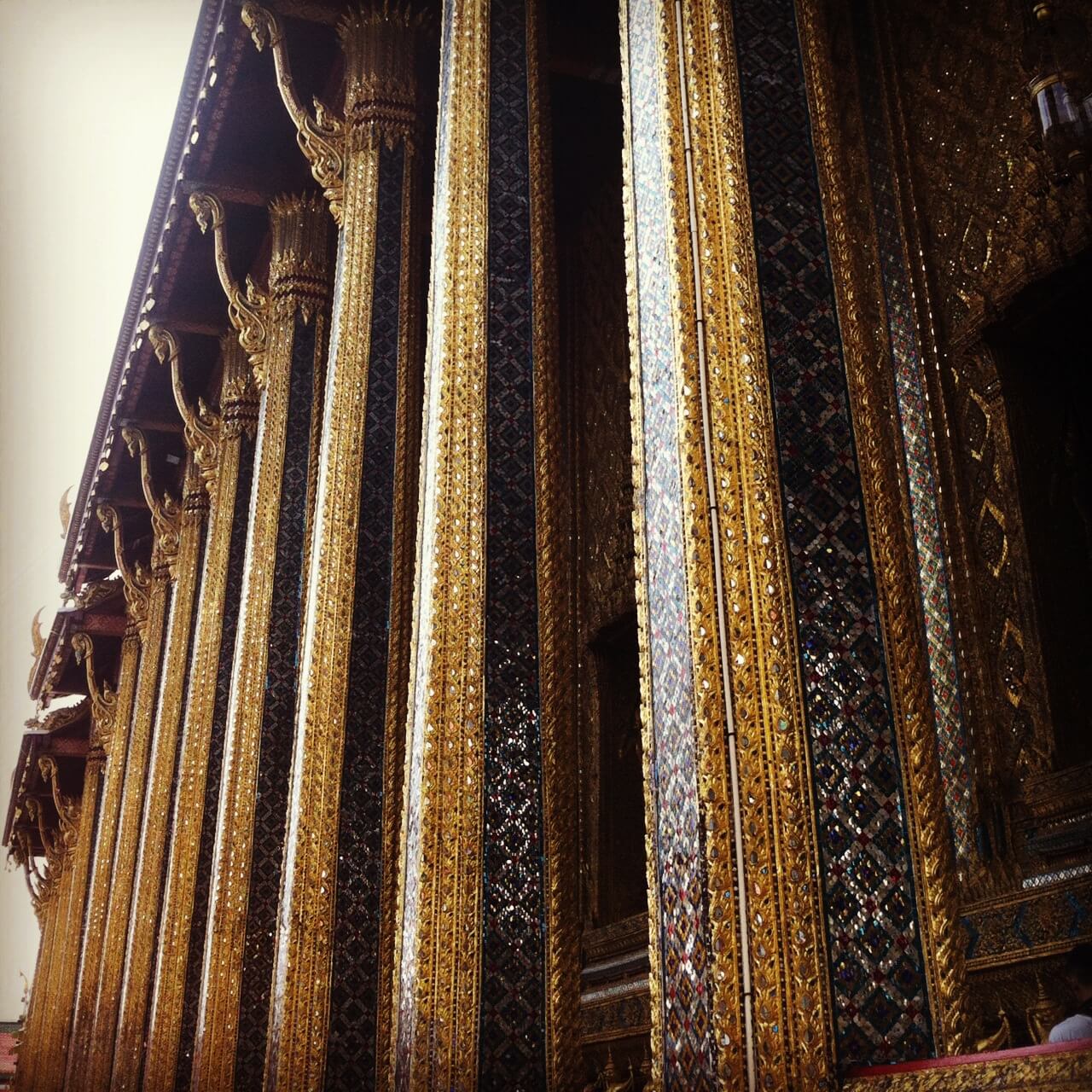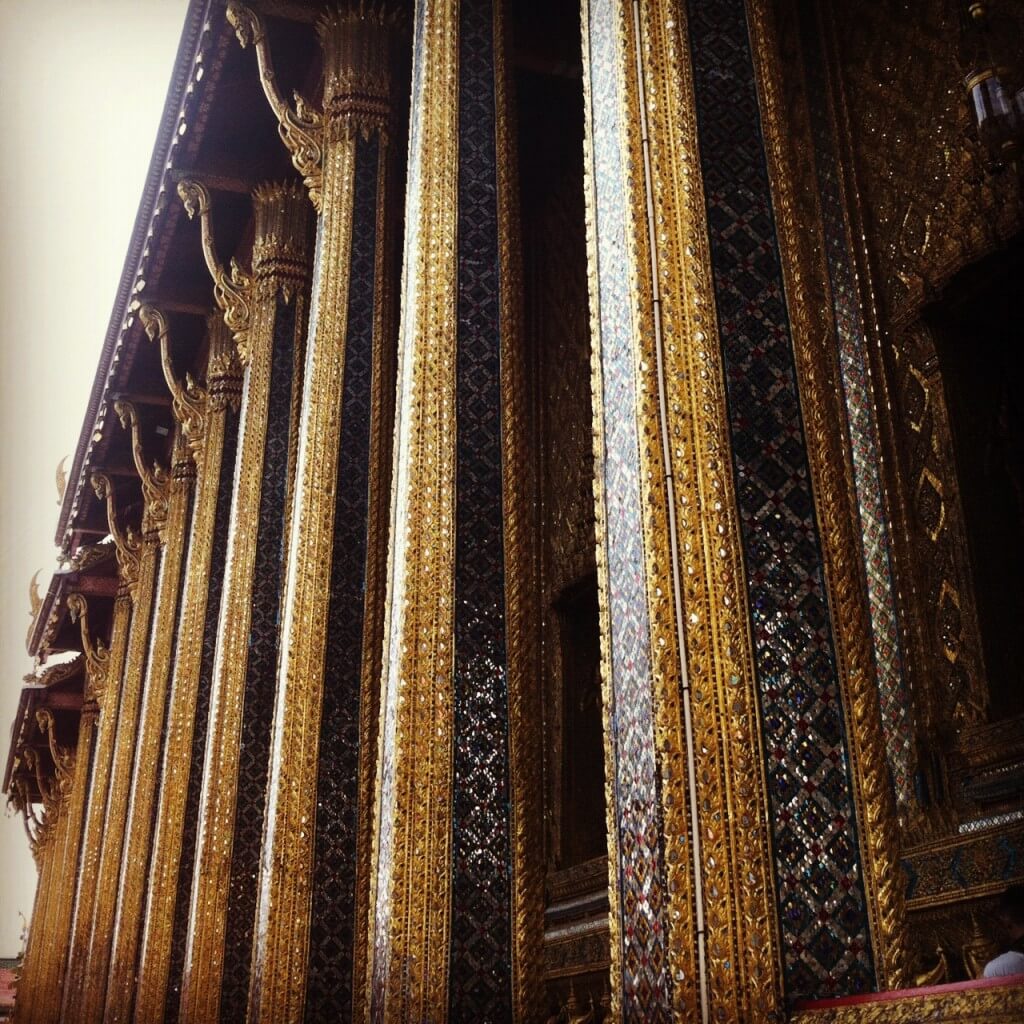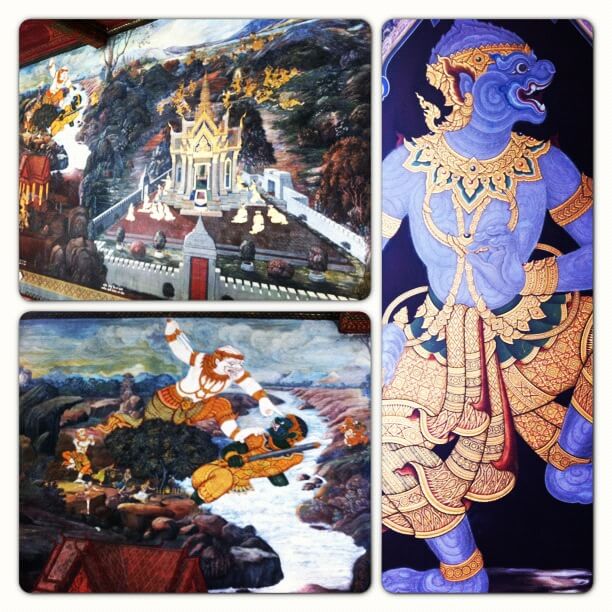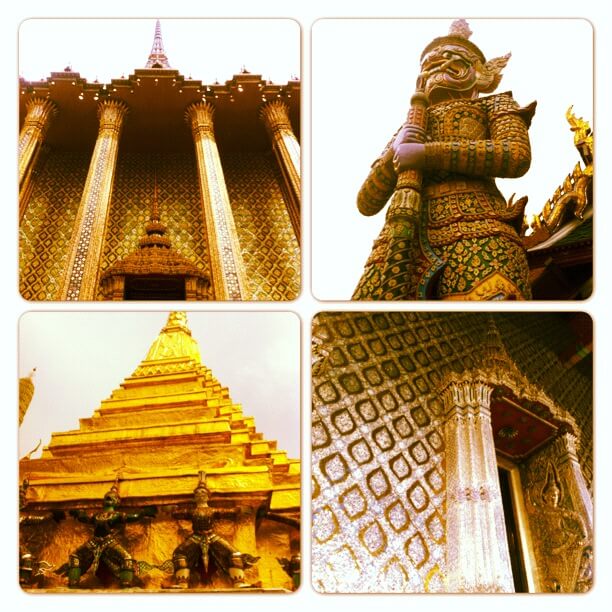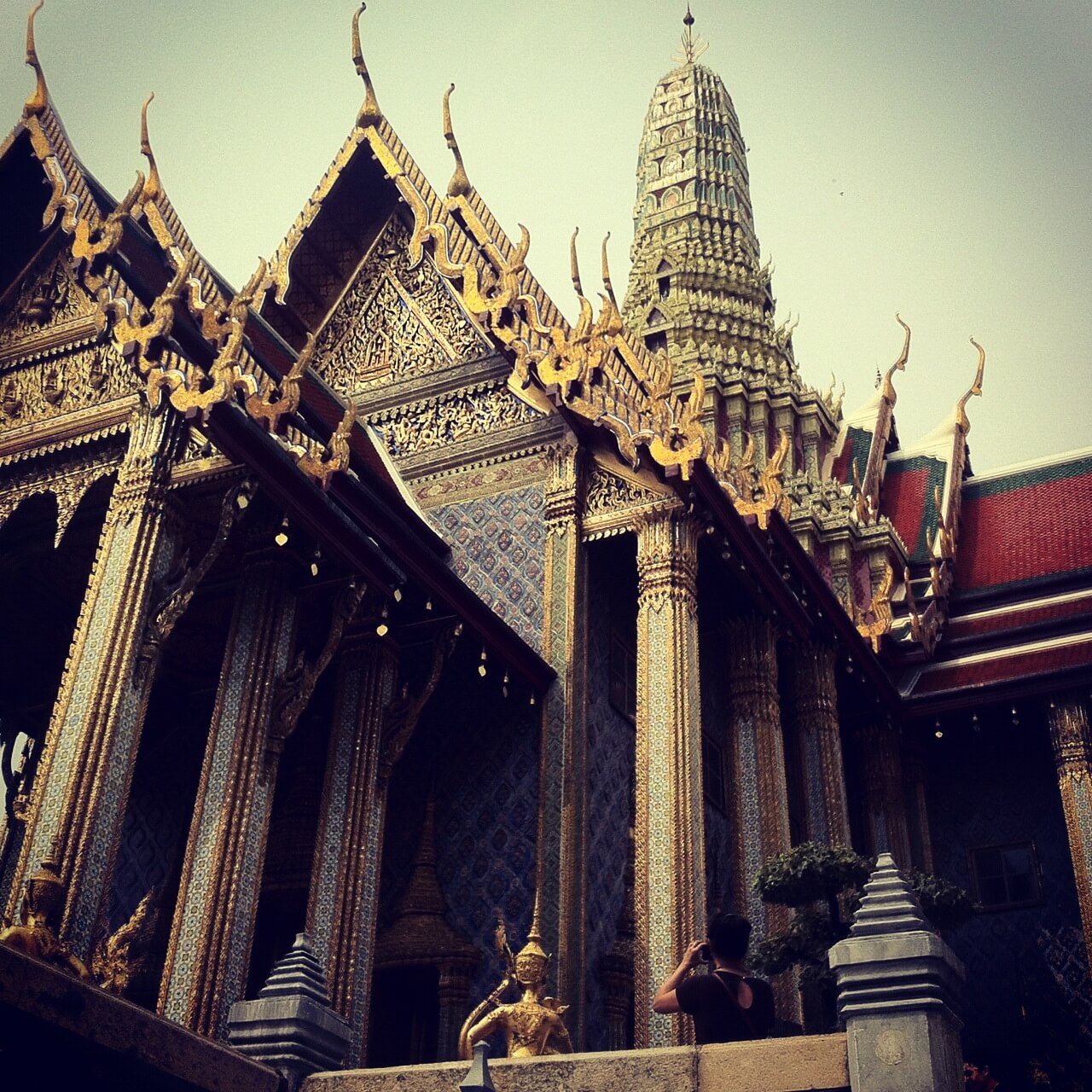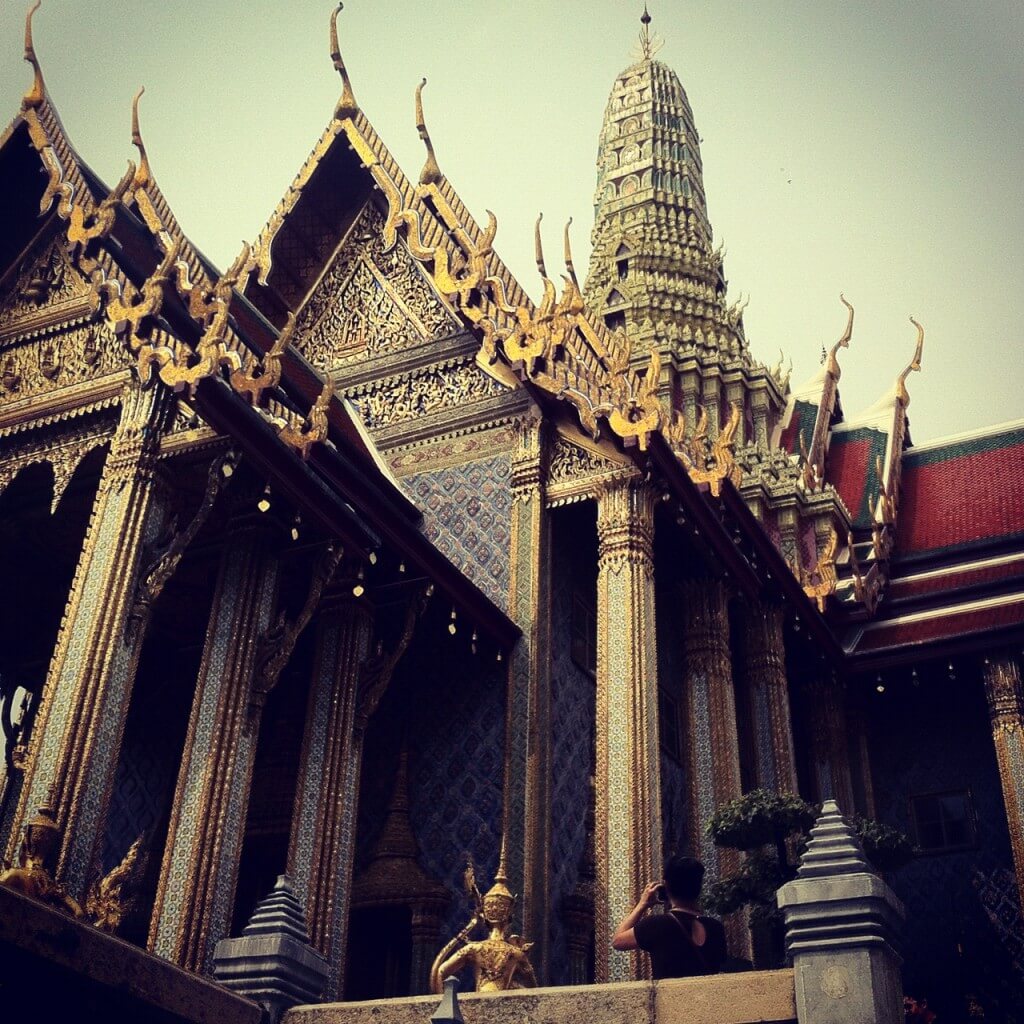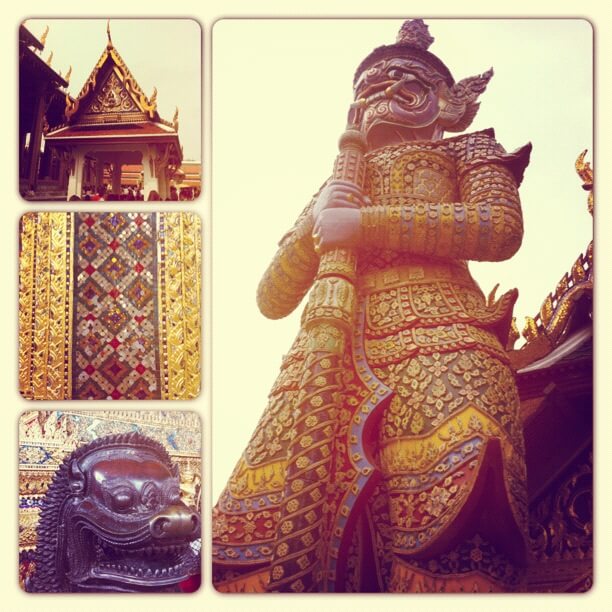 I walked back to my guest house and saw the same tuk-tuk driver, who called out to me and asked if I had made it to the palace.
I shook my head at him and said, "Yeah, it happens to open at 8:30, a** clown" (juuuust kidding, I left that last part out.)
I'm not sure that I'd return to this tourist trap given the relatively high cost of USD$12 and truly insane crowds. Perhaps if I had actually arrived at 8:30am as planned, I would be singing a different tune.
That said, I learned a little something today.  I'll have a little something to laugh about later, and hey, for only my second day in Bangkok, I think I've done alright.
Time to buy myself a celebratory Chang beer.  Catch you guys later.
Have you ever been duped abroad?  Please do share in the comments, so I can feel like less of a dumb-dumb.