A few years ago my friend Matt Kepnes told me about a new foundation, FLYTE, that he was forming to help students who didn't have the means to get out and see the world. I loved the idea. It was my study abroad experience in Taiwan that changed the course of my entire life just as travel had changed his, but I wanted to see it in practice before sharing about it here.
Then last year at TravelCon I met the passionate team that's working on the project and was so impressed. It's not just a nice idea anymore, it's a prolific organization that's making a real impact in the lives of young students.
FLYTE: Foundation for Learning and Youth Travel Education, has a mission to provide resources and funding to help high schools in underserved U.S communities send kids overseas, with a focus on students in rural or economically depressed communities. They want to make experiential travel a possibility for all students, not just the privileged.
They go all over the world to places that I have fallen in love with myself and have come to understand from a new point of view.
Where FLYTE Has Gone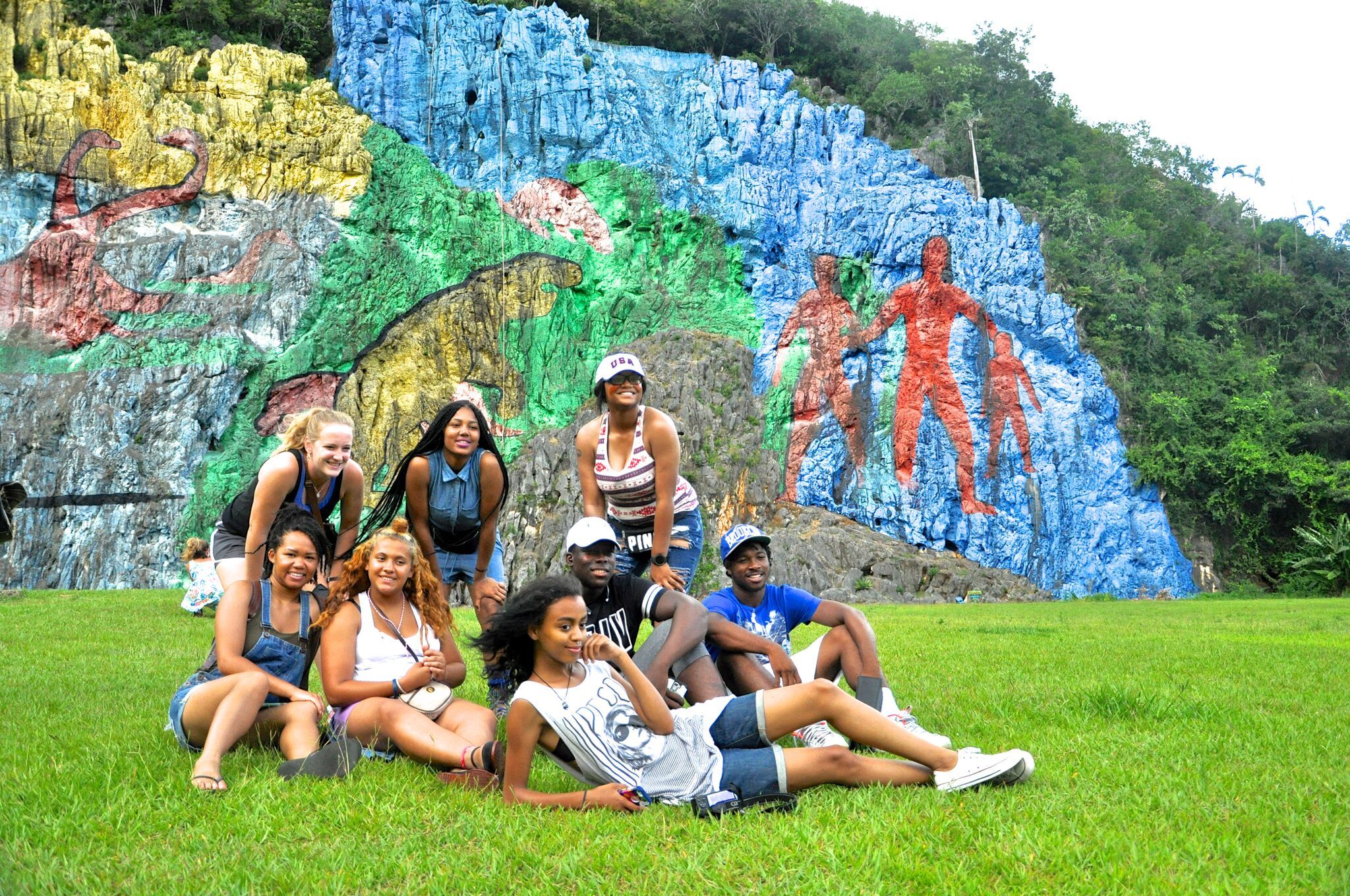 Since their inception in 2015, they have sent 4 groups of students to Mexico, Cuba, Ecuador and Guatemala, where they hung out with local children, got the kind of cultural immersion that few tourists ever experience, and got exposure to local, grassroots organizations. They find countries that best align with the schools' curricula, which is why the destinations are different each time.
Many of their success stories were about how the students gained a new perspective and outlook in life after the trip.
I think the Guatemala trip is particularly interesting – it took place right when the US-Mexico border news broke. The teacher who led FLYTE's trip to Guatemala commented, "This is how we change the world by empowering students to form these real human connections that only happen through travel". The students "found all the locals they interacted with warm and welcoming, and want to bring their families when they come back next time. One student even said that after seeing the dire circumstances locals face, she now understands why Guatemalans and other immigrants fight so hard to come to the USA. She had a new understanding of her privilege."
That gave me goosebumps. Even growing up in an environment where she might not feel privileged, especially with the exposure kids get at such a young age these days to social media, which can be toxic for self comparison, and the heated political climate, she could realize her privilege just by having the passport she holds. That's not something I personally realized until I was well into adulthood. Traveling like this breaks down the mentality of us vs. them, and the earlier people can experience that, the better.
What is a FLYTE Trip Like?
I am honestly skeptical of voluntourism. I'm not always sure that it benefits the locals. Before writing this article, I wanted to have a better understanding of what the students do on a daily basis on a FLYTE trip, and the answers warmed my heart.
I learned through a conversation with the director, Carmela Resuma, that the trips are more about learning through service. In Colombia, they'll do a street art tour followed by sampling street food. Following that, they'll visit museums to learn more about Colombian history and culture.
They also partner with local, ethical tour operators and with locals who run NGOs. It's less about the kids doing a feel-good, pointless volunteer effort and more about learning about local NGOs and connecting with local youth at after-school programs. They get to see firsthand how a social enterprise can impact local communities, and they get to see locals as the figureheads of change, which helps them to see how they can do the same in their own communities back home.
These trips are grooming future leaders and policymakers "who will use their power and influence for the good of all, not just those who look like them".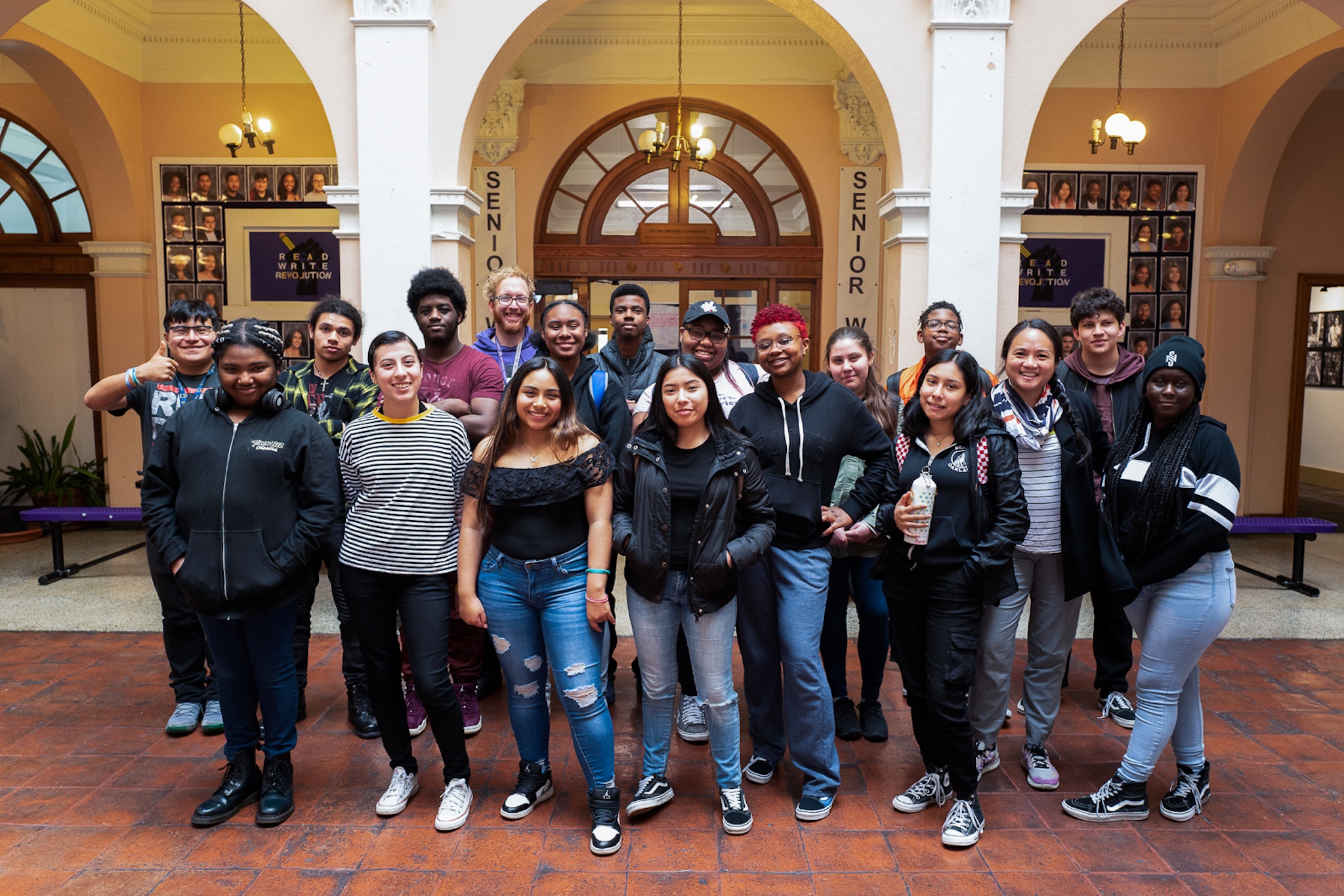 To make sure that the experiences are mutually beneficial, they consult with international volunteer experts including a couple of bloggers who I know (and who you might know) — Shannon O'Donnell and Dan and Audrey of Uncornered Market, all of whom have been volunteering in ethical and sustainable ways around the globe for over a decade.
Kaleb, an alumnus of FLYTE, said that "Traveling internationally better informed me not only as a young adult but as a global citizen. The experiences I have had traveling internationally during high school made me more competitive when applying for college and expanded my social consciousness. I can say that I now am more willing to interact with people of diverse backgrounds."
Their 5th school, Envision Academy, is heading to Colombia today. Based in Oakland, California, the school serves students from low-income households. Many of them are first-generation immigrants and will be the first in their family to go to college.
How You Can Get Involved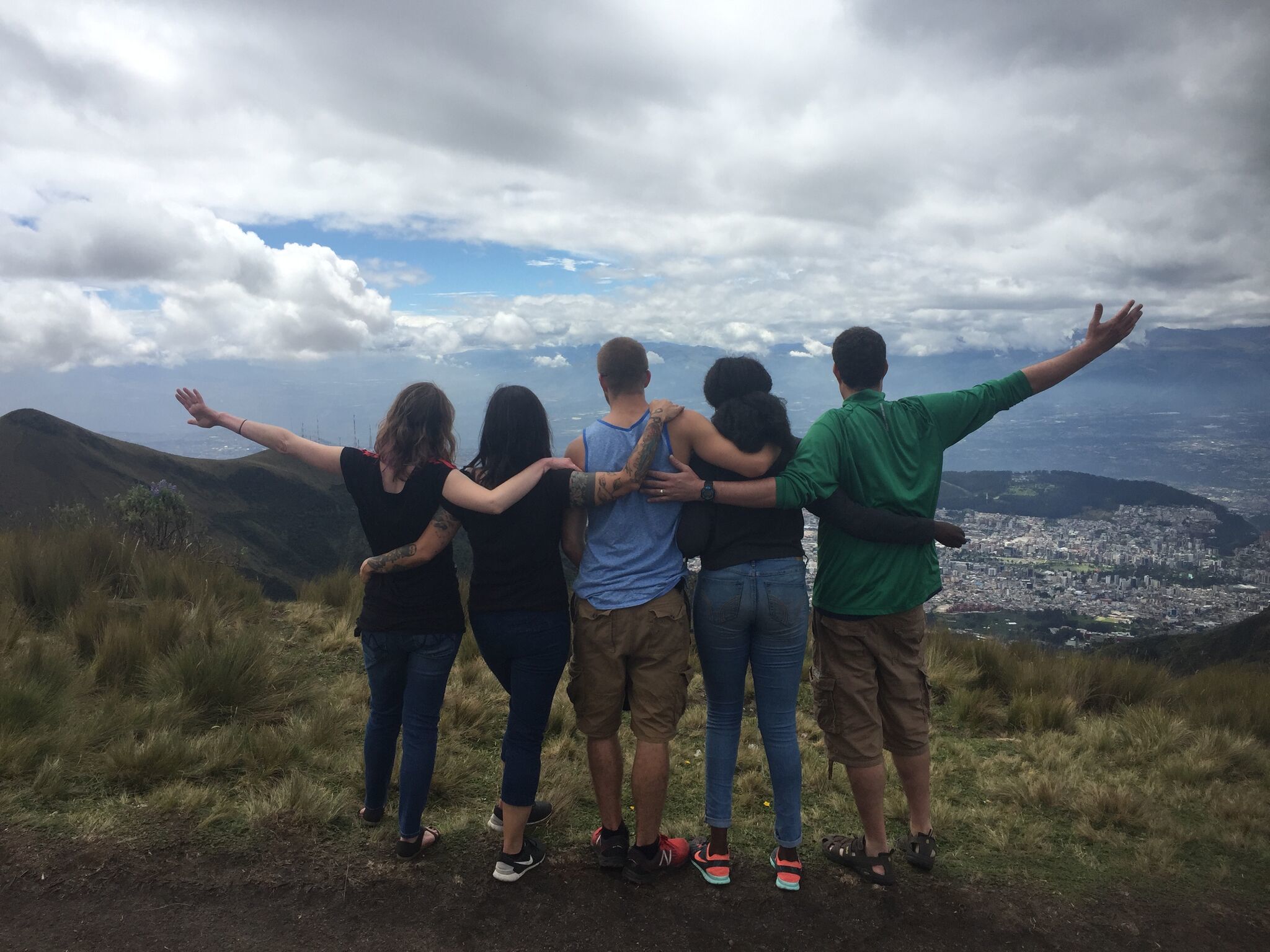 FLYTE is heavily crowd-funded, and no-matter how small the donation, every bit helps.
I'm personally donating $200 to FLYTE, because I believe in the power of opening the minds of future generations to our similarities as human beings rather than our differences, and I don't believe that should only be reserved for the privileged kids out there.
I hope if this speaks to you, you'll feel called to do the same. Even $20 means something. You can do so here:
And regardless of what you can give, even just sharing this article is a huge help. You never know who it might reach and what they might feel called to do. If you want to read more about FLYTE, you can do so here.
Update: FLYTE has recently sent a group of students from Envision Academy on an epic trip to Colombia! Adventures were taken, memories were made and passion to see the world was ignited. You can read the full recap here. FLYTE is gearing up for #GivingTuesday on December 3, which is their biggest fundraising of the year. Their goal is to raise $15,000 to fund the flights for their next group. You can help make this possible by donating here.