Welcome to another installment of solo female travel stories, where we showcase the incredible travel experiences of our fearless readers who have decided to go it alone.
I hope you enjoyed reading the story of Becky, a single mother who works two full-time jobs and travels solo! This week, I want to share with you the story of how a burn-out from working relentlessly in the education industry transformed a woman's life into a solo traveling adventure that helped her find herself again.
Everyone, say hello to Ruth from Florida:
Tell us about yourself.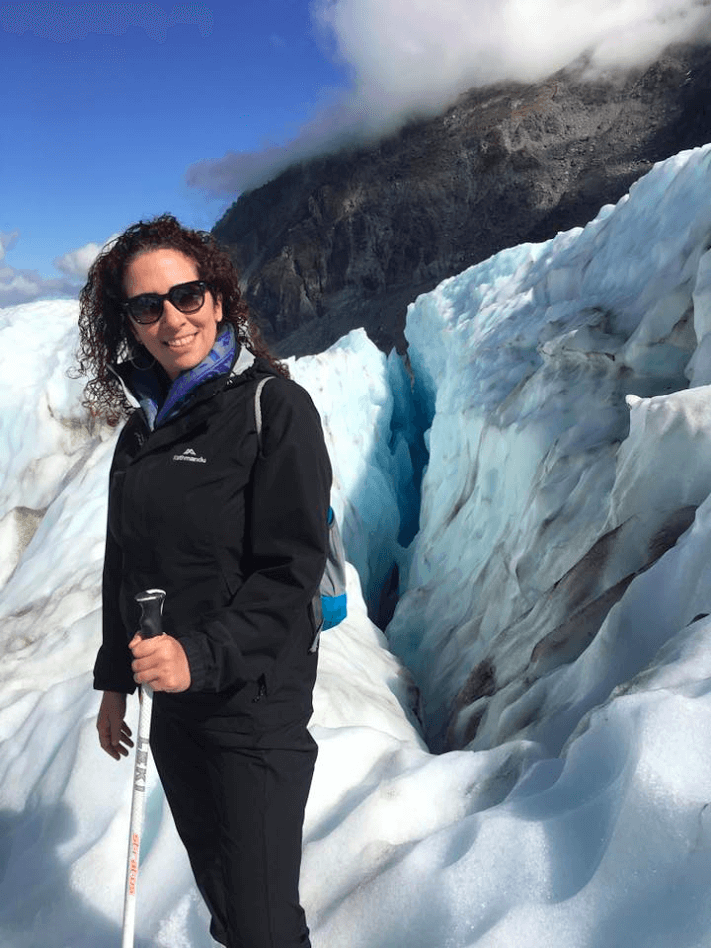 I grew up in South Florida and spent the last 15 years living in New York. I come from an Israeli family who instilled in me a deep love not only for the country of Israel but the culture associated with it. My mother is my biggest hero and taught me what it meant to persevere in the face of adversity. She taught us to be independent and strong.
I also love to have fun. Whether it's listening to a live band, eating great food, watching a movie, or laughing with my girlfriends, I live for opportunities to surround myself with people and places that make me happy. And of course, where would life be without traveling? Traveling has broadened my horizons and given me so many incredible opportunities.
What motivated you to travel alone for the first time?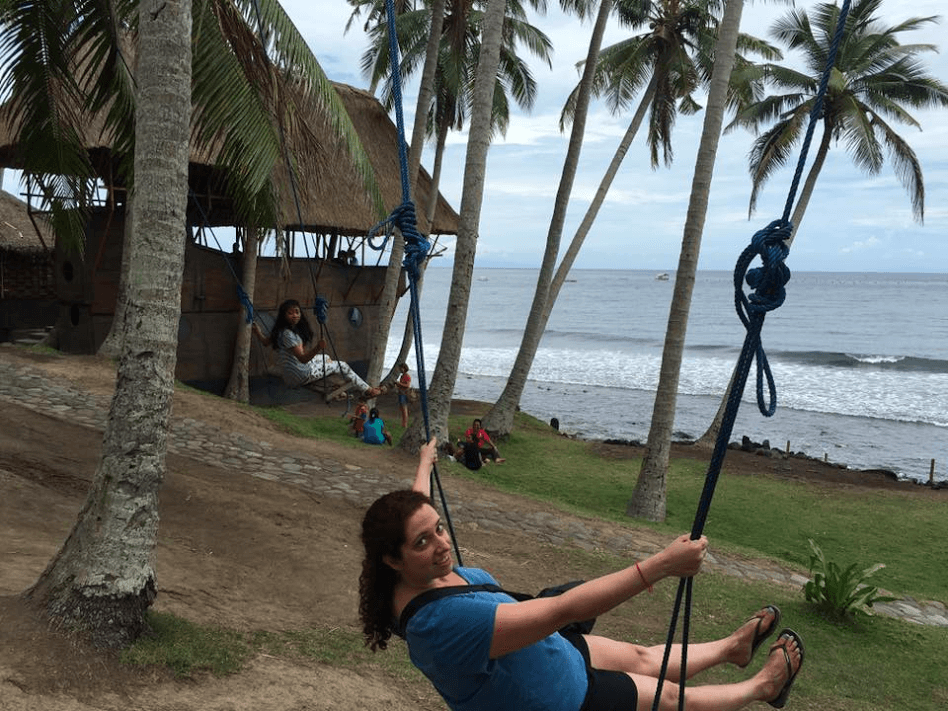 It was actually heartbreak and sadness that motivated me. I was growing increasingly unhappy with my profession-I was a school counselor in the New York City Department of Education for over 10 years and it really became too much for me. I felt very burnt out, I wasn't enjoying my work anymore, and didn't feel like I was helpful anymore to the students with whom I worked.
I was also growing very tired of living in the New York City area. New York City is an amazing place and I had many years of pure fun living there. But I was at a point in my life where I wanted to be surrounded by more peace and quiet. I wanted more space to stretch out. I wanted to start a family and lay down roots.
Right around the same time, I broke up with my boyfriend of 5 years. It was due to a very unexpected event and I was completely blindsided. No other word but heartbroken can describe how I felt. While I was trying to make sense of what had just happened, I just kept getting an image in my head of me going to Thailand. I couldn't shake it! Something in me kept saying, "I need to just get away." It wasn't a feeling of wanting to run away, but a feeling of truly needing to get away in order to heal what I felt was broken inside of me.
At first I treated these ideas as crazy, I couldn't just take off-I have a big job! But then I started talking about it to others and they thought traveling was a great idea! They said, "go Ruthie, get away, explore, see the world, do it!" And that started giving me more confidence that this could actually be a good idea. Soon, the idea of Thailand turned into maybe visiting Vietnam too. And then it grew to the idea of visiting Southeast Asia.
And well, I guess you could just say the rest is history! I don't regret anything I did. Quitting my job was the best decision. I think once a career stops bringing you fulfillment and contentment, it's time to search for something new. I wish I had done this sooner. Traveling alone gave me the opportunity to be free, truly free for the first time in my life. It helped me heal.
Which misconceptions did you have about solo travel that you now realize were untrue?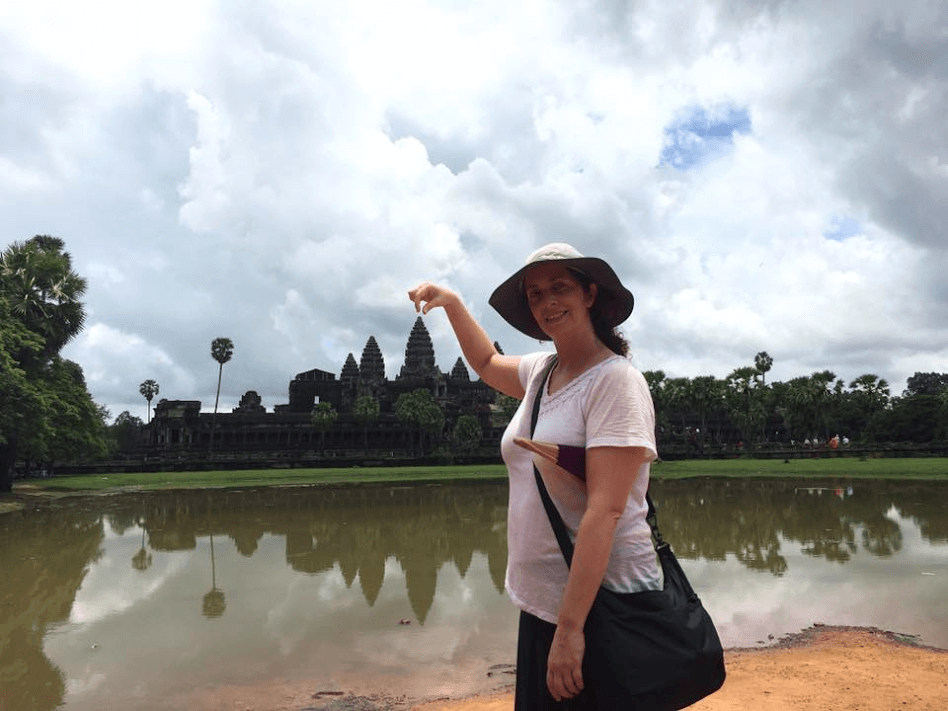 People thought I couldn't possibly have as much fun [alone] as if I was traveling with someone else. A part of me was definitely apprehensive about traveling alone for so long. I worried about safety, especially after reading other women's experiences written about on different travel websites/blogs. But then my wise older sister said to me, "you've survived living in New York City for the past 15 years and you've learned to take care of yourself so you'll be fine taking care of yourself in Asia."
She was right, I was tougher than I thought! That was all I needed to hear to calm my fears! There were 2 other misconceptions that I had about solo traveling: that it would cost a lot of money and that I would be the only female doing it! Neither of those misconceptions were true and I quickly found out that I could travel very frugally. Especially in Southeast Asia where the cost of traveling/living was very low, it was easy for me to afford food, lodging, transportation, and activities. I also couldn't believe how many other women I was meeting that were also traveling solo. Sometimes we would join forces and travel together but for the most part, we all enjoyed traveling by ourselves.
What are some unexpected benefits of traveling alone?
So many! I truly wouldn't travel any other way. I tell people I would rather travel alone than travel with others that I'm not close with. Here are some of the things I loved about it:
Being able to go where I want to or don't want to without having to consult anyone else!
Being able to change plans at the last second just because I felt like it.
As a solo traveler, you're often added to larger groups of people for things such as tours or excursions. This gives you the chance to meet people you may never have had the chance to meet if you were already in your own group of people. Oh the people I met along the way! So many wonderful faces and interesting people!
People you meet think you're just simply amazing and incredible for traveling alone. The compliments and kudos I received from others along the way really helped me maintain my confidence for what I was doing. Because at times, I would get lonely and needing reminding that what I was doing was really awesome.
Now that I'm back in "the real world," whenever I face a challenge or adversity that I doubt my ability to handle, I remind myself of the adventure that I took for 6 months of traveling alone. I remind myself that not only did I survive that experience, but I absolutely loved it! I remind myself that I'm strong enough to have left my entire life behind and traveled alone for 6 months. If I can do that, I truly can do anything! Nothing gets to scare me anymore after I've remembered what I have already done.
What was your favorite moment?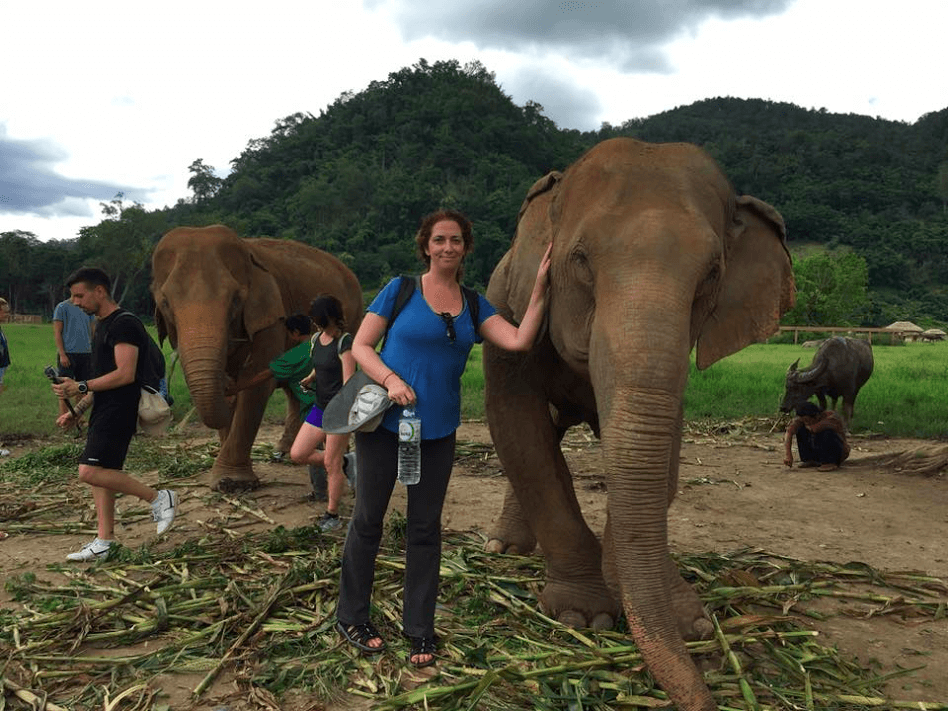 There's a song that I used to listen to a lot while traveling, it was Sia's "Bird Set Free." During my travels, I detoured from SE Asia and went to New Zealand for a month. In my opinion, New Zealand is one of the most spectacular places I've ever seen! One day, I was driving down a deserted road that hugged the rugged coastline. I was overwhelmed by the utter beauty of what I was seeing.
At the same time, this song was blasting on my stereo. I was so taken over by the emotions of this song, the beauty of what I was seeing, and just started crying. I let out this guttural scream because right at that moment, I felt like I was the bird that was set free. It was the most momentous part of my trip for me because it was right then and there that I realized how truly free I was, how I set myself free, and I was at my happiest. Until this day, when I hear that song, I cry out of happiness because it truly represents what my trip was all about, being a bird that was set free.
What are some obstacles you've had to overcome in order to make traveling a lifestyle?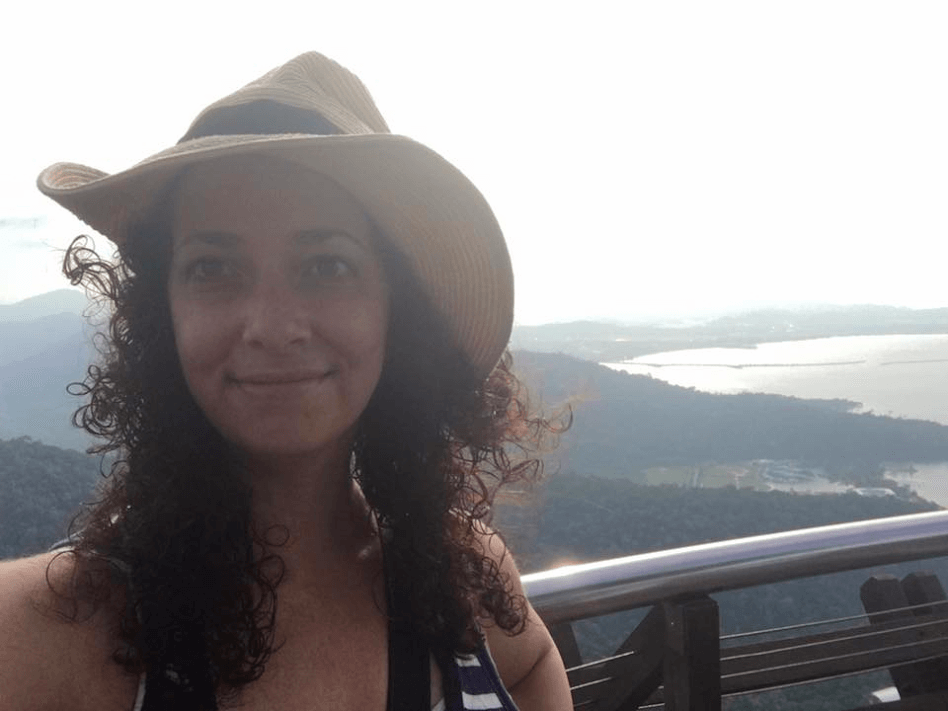 Traveling is not my lifestyle, unfortunately. I eventually had to come home and come back to reality. However, money was definitely an obstacle I had to face. I was lucky that prior to my trip, I had saved money for many years and was able to live off of that. Preparing to leave your life behind also had its own obstacles. My apartment lease was up right before I left and I had to put all my belongings in storage. I also had to find a home for my car while I was gone. There were a lot of details that I had to figure out and plan in advance such as what to do with my mail, how to pay my recurring bills while I was gone (ie car insurance, cell phone, etc.), and how to get access to months of medications.
But none of these were impossible! My biggest support were my family and friends. I had to ask for help and that was difficult for me. Don't be afraid to ask others to help you. It's ok to ask for favors. My point is that nothing is impossible as long as you take a little time to do the planning.
One of the obstacles I did face sometimes while traveling was loneliness. Even though I met people wherever I went, there were still times I would feel lonely and miss my friends/family back home. What helped me was to find a few things that made me feel better on these days. I would treat myself to a massage (which in SE Asia is pretty inexpensive!) or go see a movie-you can always find one either in English or with English subtitles. Like magic, it helped me feel better.
How did Be My Travel Muse help you?
Get the Guidebook for Solo Female Travelers!
Be My Travel Muse was a great website for me to use during the research phase of my trip planning. I spent about 4 months actively planning my trip and a big portion of that planning consisted of learning all about traveling alone as a female. The website had so many wonderful articles that were full of suggestions such as what to pack, where to go, and what to see. Everything on the website was so incredibly helpful. I felt it prepared me very well for what I was about to experience. It took the guesswork out of everything and it made it a much less scary and daunting experience.
***
A big thanks to Ruth for sharing her story with us so openly!
If you'd like to read more stories, check out Wangechi from Kenya, Archana from India, Julie, a not so young woman abroad, Thia from Indonesia, and Becky, a traveling single mom.