Singapore is home to a plethora of awesome speakeasy cocktail bars. For those not in the know, the speakeasy concept basically refers to watering holes with inconspicuous façades. These places are intentionally hidden away in plain slight but the agenda behind their obscurity has evolved drastically over the years.
Several decades ago, speakeasies were created out of necessity during the Prohibition era. Back then, production, importation, sale and consumption of alcoholic drinks were considered illegal. People had to visit illicit establishments to consume liquor and everything was kept hush-hush to ward off police raids.
Today, the ban has lifted and there is no need for secretive operations. Yet, many cities across the world are attempting to recreate Prohibition-era themed bars because the novelty of discovering a 'hidden' gem is not wearing off any time soon!
From the newly opened Lucky Bar to the world-famous 28 Hong Kong Street, here is a guide to 8 Speakeasy Bars in Singapore and what drinks to order at each:
Aqua Luna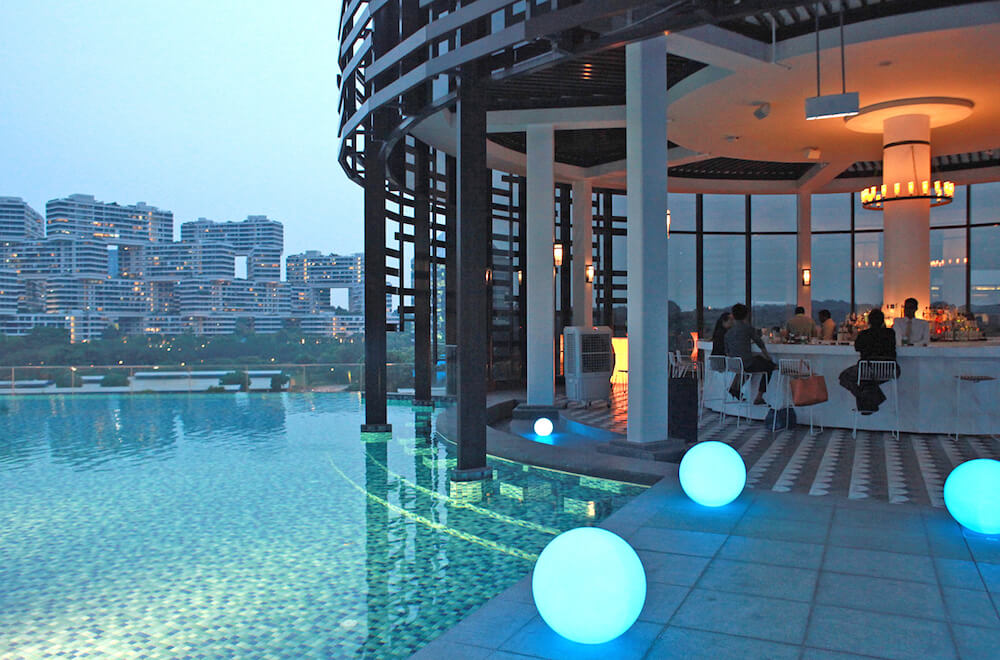 Located in the Queenstown precinct, Aqua Luna is an under-the-radar beauty that seriously deserves more attention. The quiet swim-up bar floats atop Hotel Alexandra's infinity pool and offers visitors a clear view of the gorgeous Interlace Condominium – which by the way, won World Building of the Year 2015.
If you are searching for something unique, we suggest you try their Hot Melon cocktail. The sweet-and-spicy creation is an outrageous concoction of dark rum and chili. Fortunately, the beverage's spiciness has been largely reduced by sour sop sorbet and fresh watermelon.
Address: 323 Alexandra Road, Singapore 159972
28 Hong Kong Street
Award-winning 28 Hong Kong Street has no visible signage to indicate its presence. The unassuming paneled door has deterred the uninitiated from visiting it. My advice to first-timers? Just keep a lookout for the unit number '28' when strolling down Hong Kong Street.
Despite its nondescript location, 28 Hong Kong Street has won a legion of loyal fans with its artisanal cocktails and delicious bar nosh. It's ranked #1 in Asia. Most patrons order the bar's Old Fashioned served with a hand-cut ice cube. Oh and you definitely won't go wrong with their divine Truffle Mac and Cheese Balls.
Address: 28 Hong Kong Street, Singapore 059667
Bitters & Love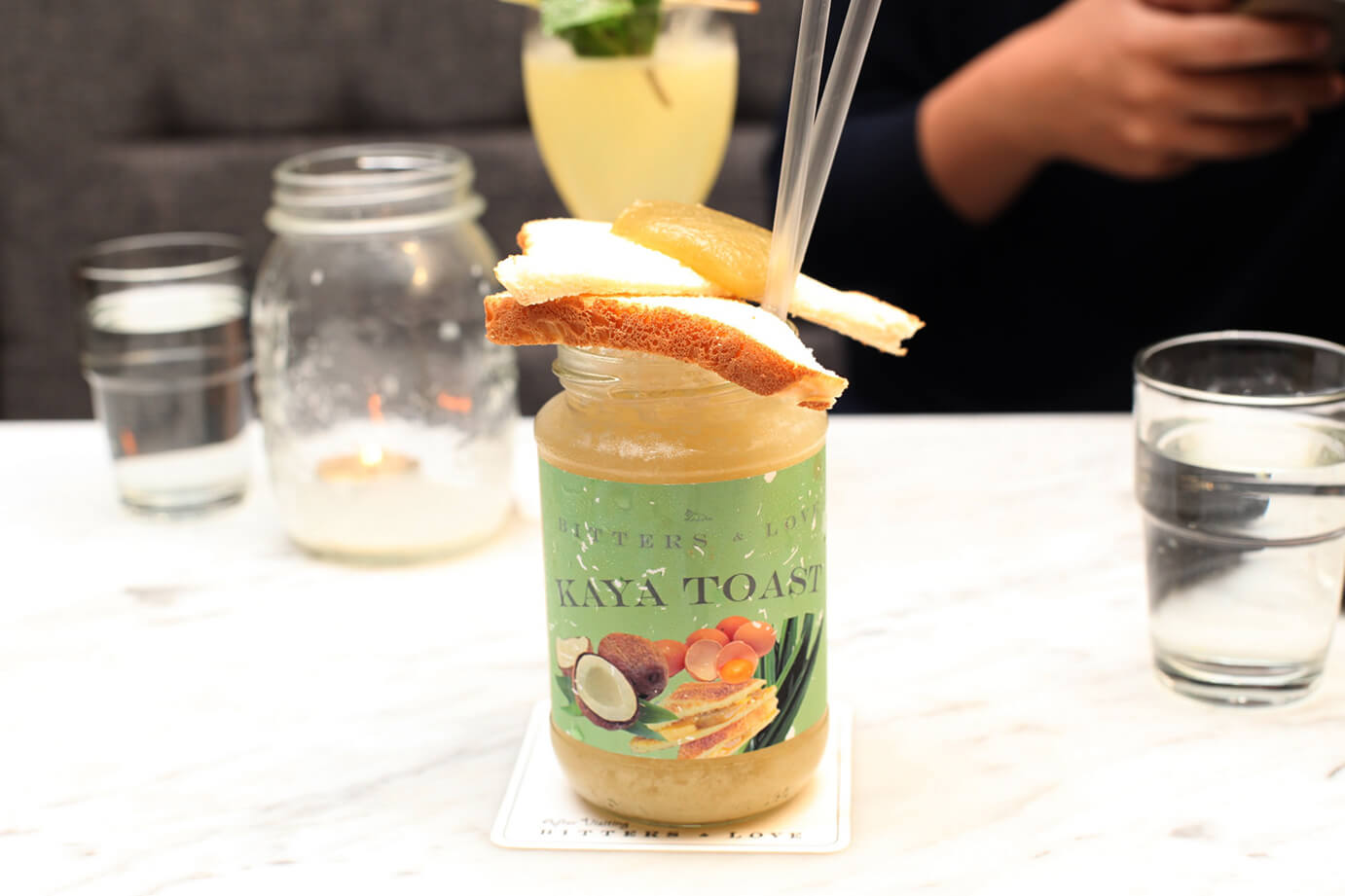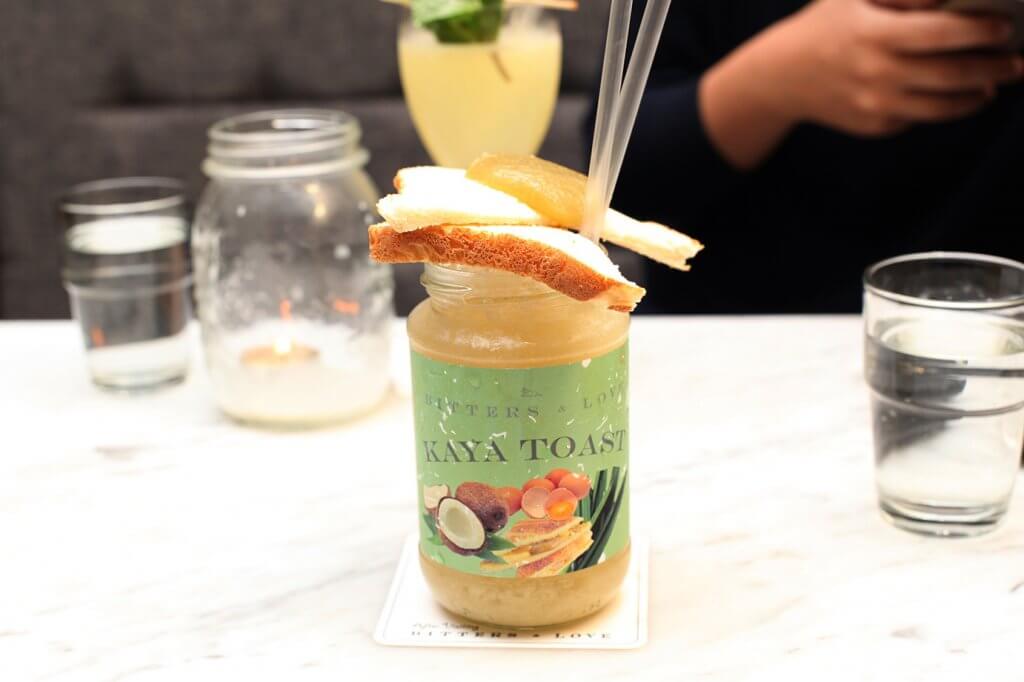 Bitters & Love is conveniently situated in heart of the central business district, but locating the concealed bar might be quite a challenge. There is no signboard and the entrance is every bit as characterless. Despite all that, the small venue is packed with eager customers every day.
If you have a sweet tooth, then you must try their signature Kaya Toast Cocktail served with Kaya Bread. You will be surprised by the complexity of this treat. English Breakfast Tea, Mount Gay Rum, peach liqueur and a sheer amount of kaya are just a few of the ingredients used.
Address: 118 Telok Ayer Street, Singapore 068587
Lucky Bar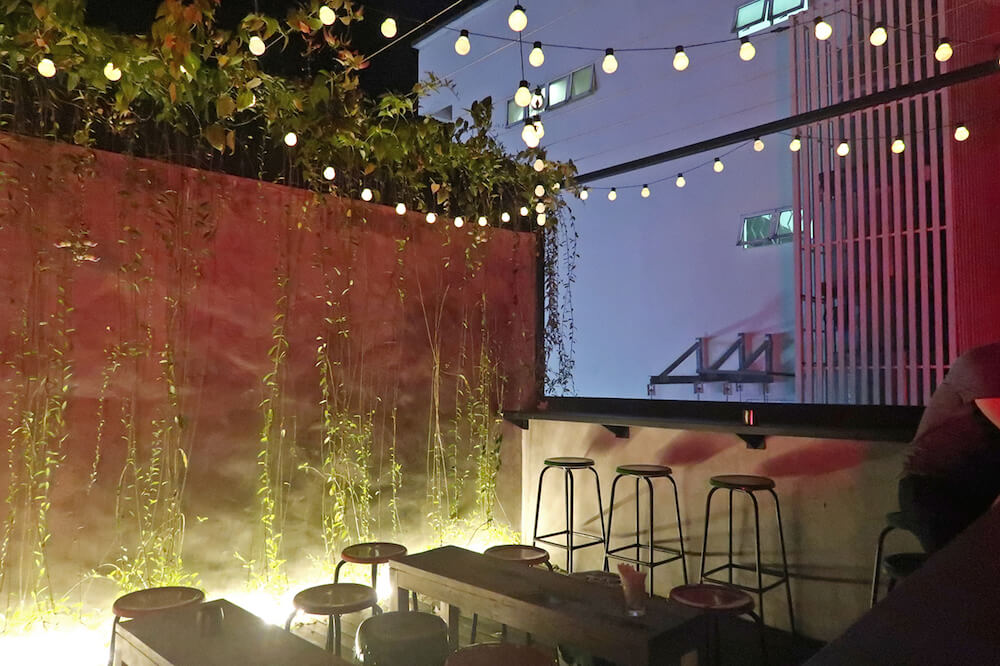 Two-month-old Lucky Bar is Holland Village's newest tenant but even nearby residents remain clueless about it. There are two ways you can enter this bar; either through Full of Luck Club restaurant's second floor or via an alleyway of Holland Avenue. The latter is the only option left if you visit after 10.30pm.
Lucky Bar's indoor lounge is sleek and chic, but it is the breezy outdoor deck that we prefer. Lit by pretty fairy lights, Lucky Bar is the perfect place for a low-key meeting. The bar menu features a comprehensive selection of Asian-inspired handcrafted cocktails, spirits, beers and bar bites.
Address: 243 Holland Avenue, Singapore 278977
Operation Dagger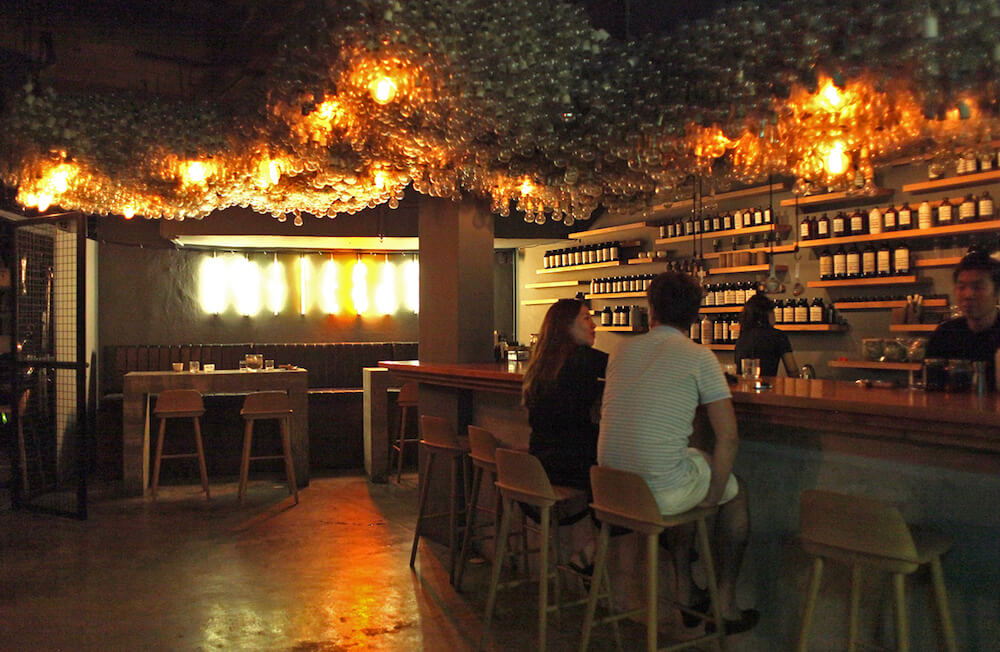 Make your way to the intersection of Club Street and Ann Siang Hill and spot the scribbled arrow on an unidentified white building. Open the glass door; head down the dark staircase and you will be greeted by a spectacular display of 6,000 hanging light bulbs. Welcome to Operation Dagger.
Ranked as #21 in the world, cocktails are serious business in Operation Dagger. I love the Hot & Cold cocktail and it is literally hot and cold. Two distinct layers characterize the drink; the top warm layer consists of coconut and the lower chilled layer comprises pineapple and chilled rum.
Address: 7 Ann Siang Hill, #B1-01, Singapore 069791
The Spiffy Dapper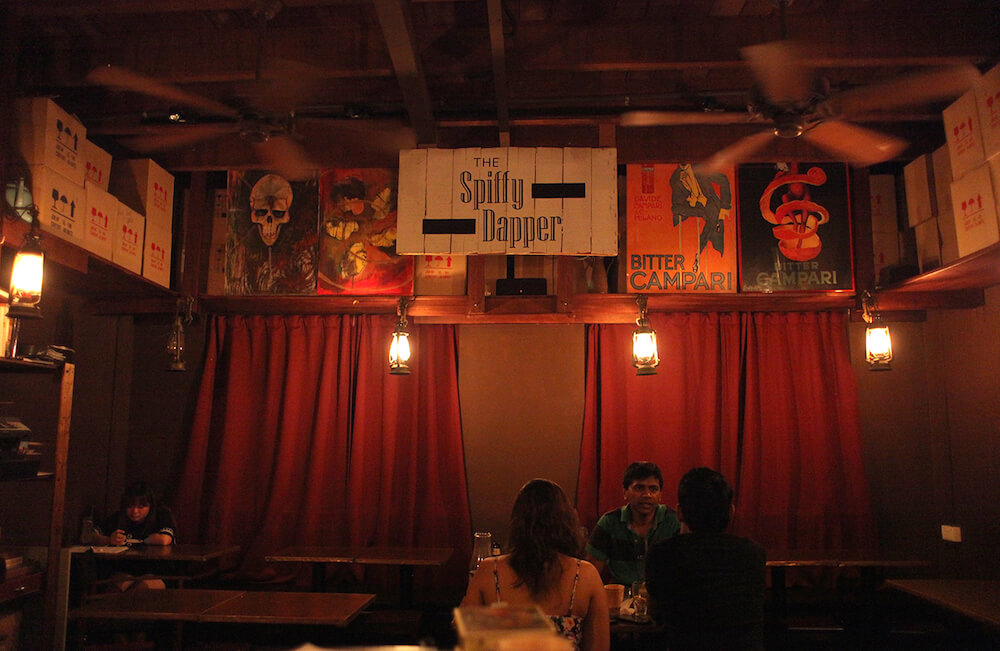 I remember climbing up the dingy shop house staircase in complete darkness, completely uncertain whether or not we were at the right location. But pushing through the retro doors, we were instantly teleported to our grandparents' time. The Spiffy Dapper is dark, mysterious and slightly eerie.
State your preferred poison and let the bartender shake up a bespoke cocktail specially just for you. Interestingly, The Spiffy Dapper doubles up as a café called Dapper Coffee by day. If you are visiting in daytime, do get a bottle of Unicorn Tears. The drink SPARKLES! I kid you not.
Address: 73 Amoy Street, Second Floor, Singapore 069892
The Horses' Mouth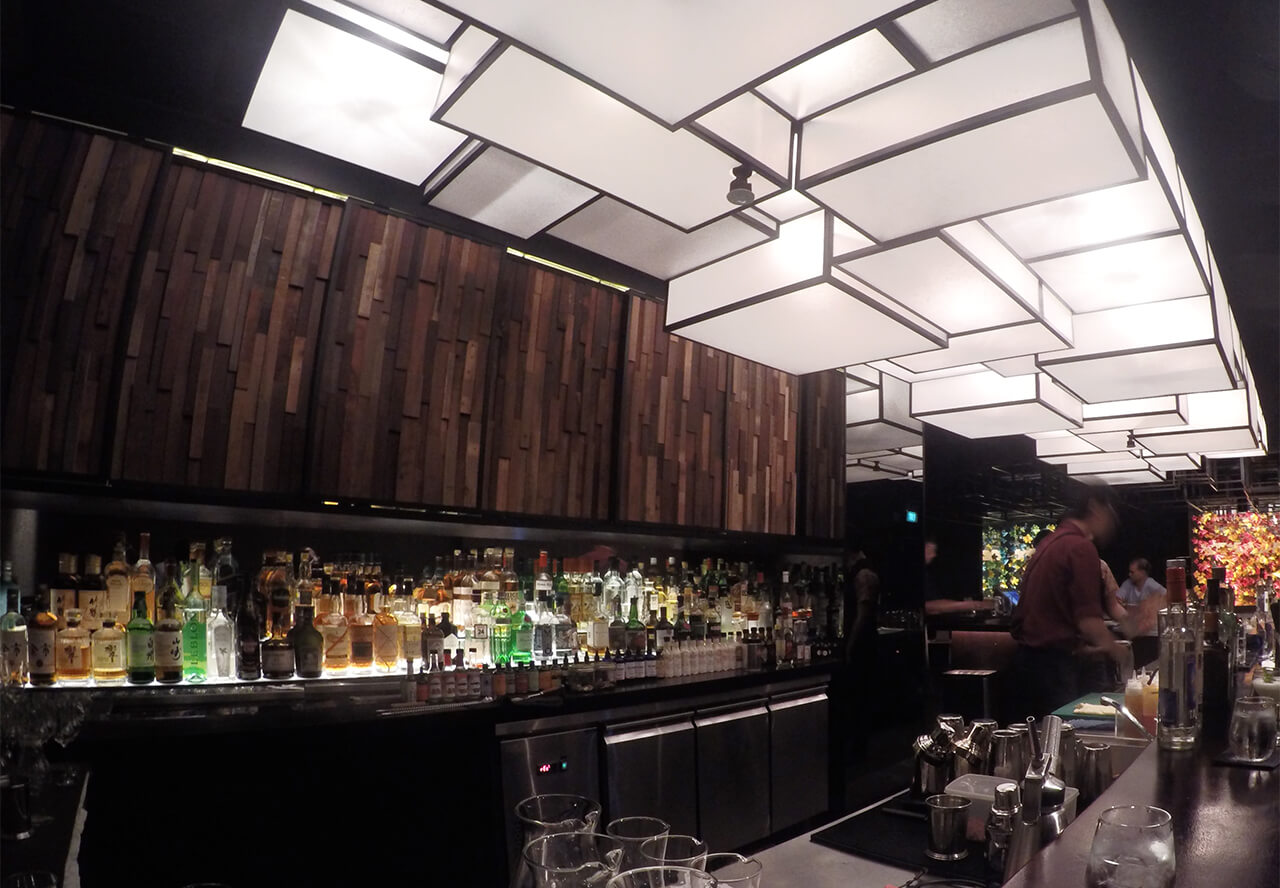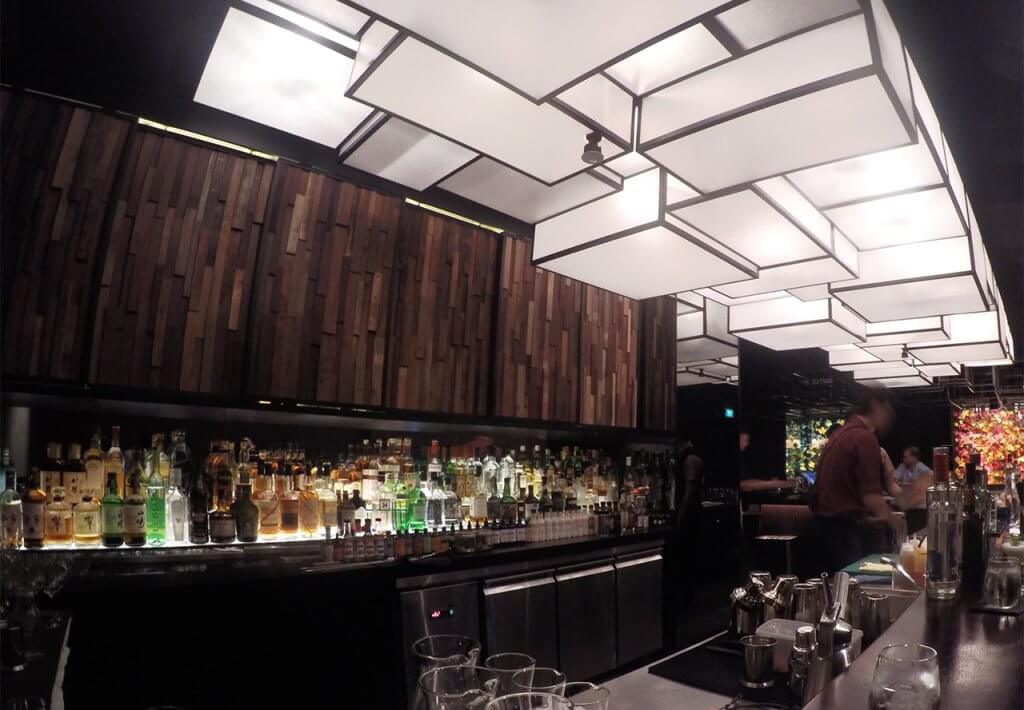 Japanese speakeasy bar The Horses' Mouth is tucked in the basement of Uma Uma Restaurant. Most people are unaware that the bluish curtain – which appears to be restricted to staff only – is actually the gateway to a secret bar. Walk down the stairs and viola, you've arrived.
The lounge is classy and perfect for a romantic date, but do be warned that food and drinks are pricey. Here's a piece of advice: The price of ramen is cheaper at Uma Uma Restaurant than at The Horses' Mouth. So you might want to dine at the restaurant first before heading downstairs for some tipples.
Address: 583 Orchard Road, #B1-39, Forum Shopping Mall, Singapore 238884
The Library
The Library is a pioneer in Singapore's speakeasy scene and its concept extends beyond its location. You will need a password to enter the specialty cocktail bar. Some argue that it is of too much hassle, while others deem it fair to gain entry. But we will just spill the secret to you; the password is on their Facebook page.
The drinks menu is extensive and guest bartenders do make a special appearance from time to time, but the most iconic cocktail since The Library's inception would be the Duck Bath Fever, which features a rubber duck swimming in a tub of akvavit, coriander, gin, bitters, hops and pineapple etc.
Address: 47 Keong Saik Road, Singapore 089151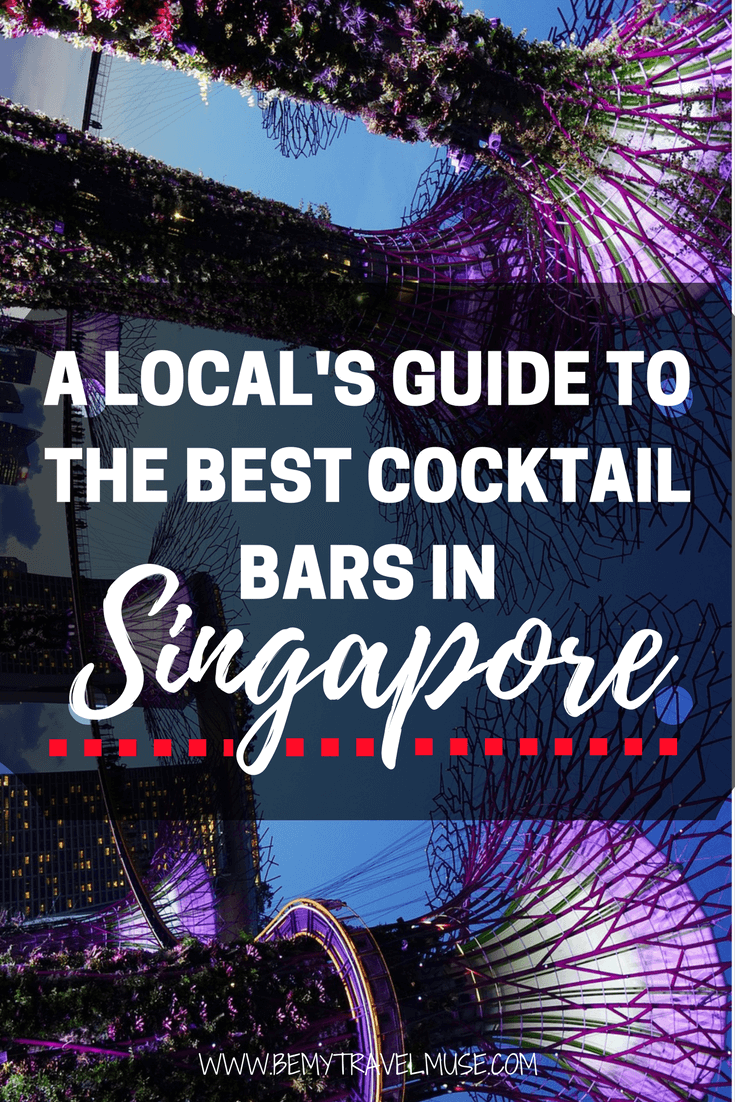 About the Author:
Hui Jun Ng is an avid traveller who shares her personal travel itineraries on her blog, The Keepers Map. She is aware that travelers spend an exorbitant amount of time planning their trip(s) and she wants to help. Each curated itinerary on The Keepers Map features a pinned Google Map and a free downloadable itinerary (which includes the distance/time between places). Don't have the time to plan for a trip? Just follow her useful detailed itineraries!