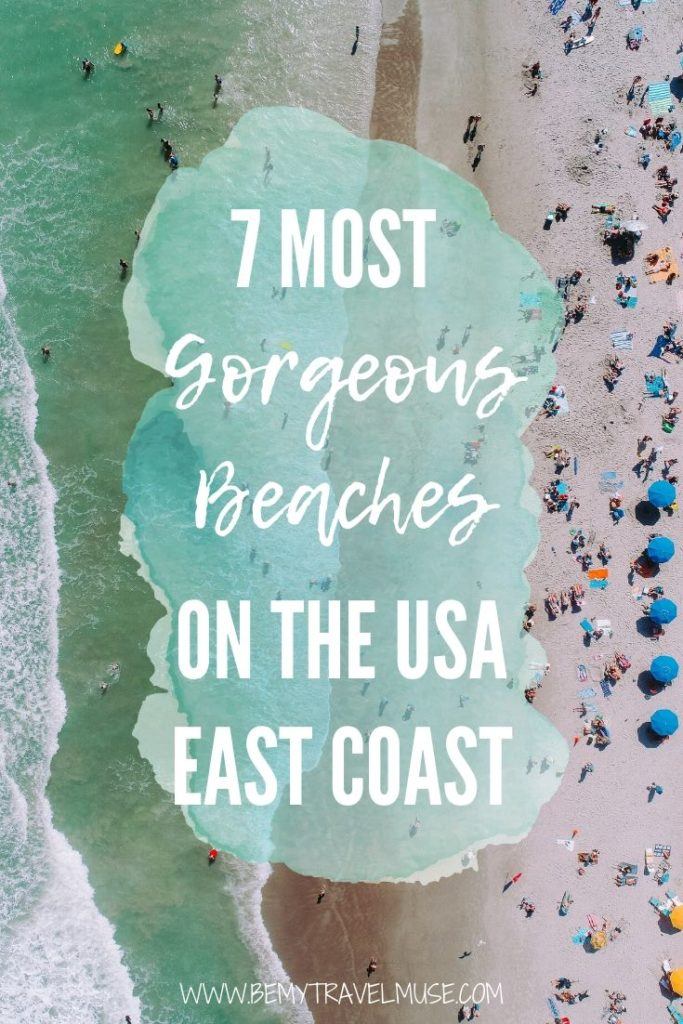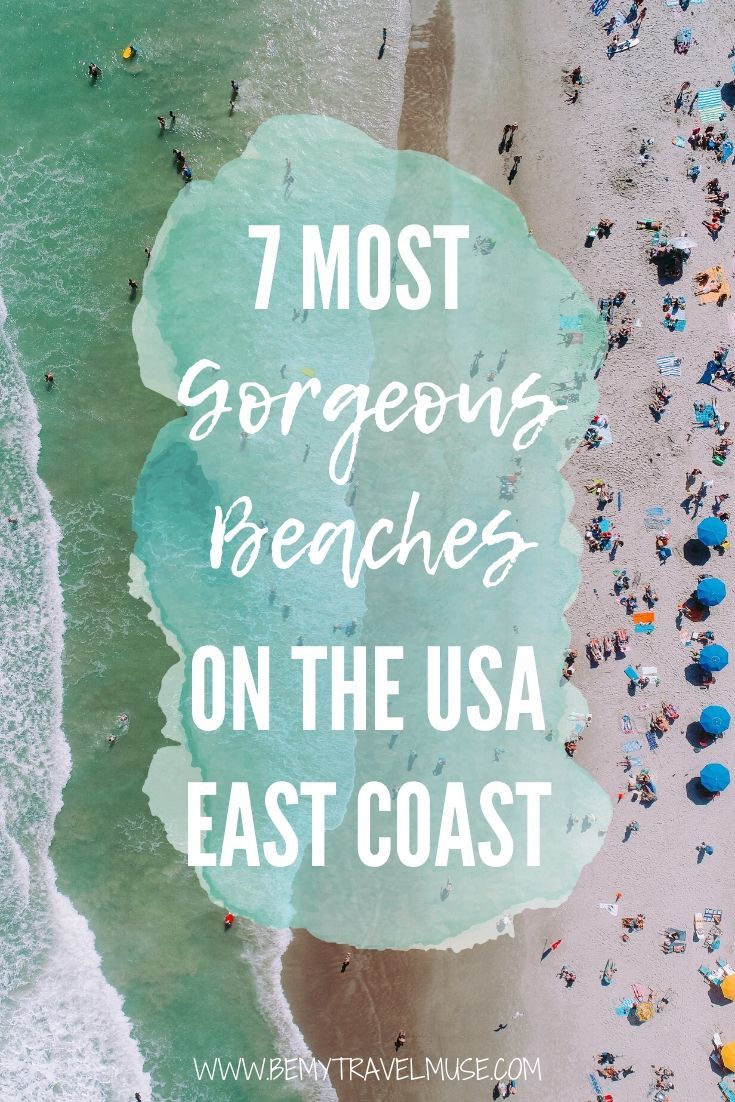 The East Coast's beaches are some of the most diverse in the country. Coastal cultures of all kinds exist here: from historic towns to fun-filled bar scenes, the beach bum opportunities are endless. But in my humble opinion, not all are created equal.
Here are some of the best beaches you'll find out East, starting from the northeast going south:
Goose Rocks Beach, Maine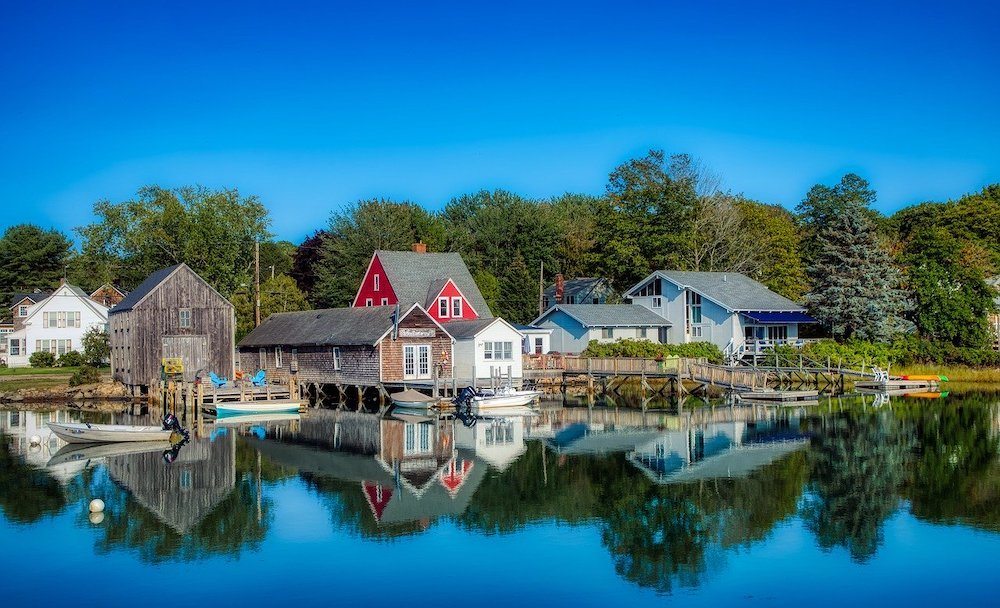 As the northernmost state on the East Coast, Maine doesn't immediately bring images of sun-kissed skin and sandy toes. Good thing beaches like Goose Rocks Beach prove naysayers wrong. Goose Rocks is three miles of soft sand and mild waves (thanks to barrier island protection), making it a prime vacation spot for Northeastern and Canadian visitors.
Water temperatures at Goose Rocks settle in the 60's at its maximum, which can be a little cold for some. But if you come during the summer's peak of late July and August, the water serves as a refreshing cool down from the summer heat.
Though people may come for the beach, they stay for the classic New England feel. Spend an afternoon in Dock Square or take a scenic drive on Ocean Avenue and you'll see why the Kennebunkport area is so popular!
Only a 10 minute drive from the beach brings you to Cape Porpoise, where people come to taste the state's famous lobster and visit the 187-year-old lighthouse. 15 minutes south of Goose Rocks you can also visit Arundel Beach, a smaller beach that doesn't require a parking pass.
Ah yes, parking. Public parking at Goose Rocks can be a bit of a pain during the summer. It requires a parking pass for daily, weekly, and seasonal visitors. The passes start at a steep $25 for tourists, so be sure to check out the Kennebunkport website for more information.
The Wildwoods, New Jersey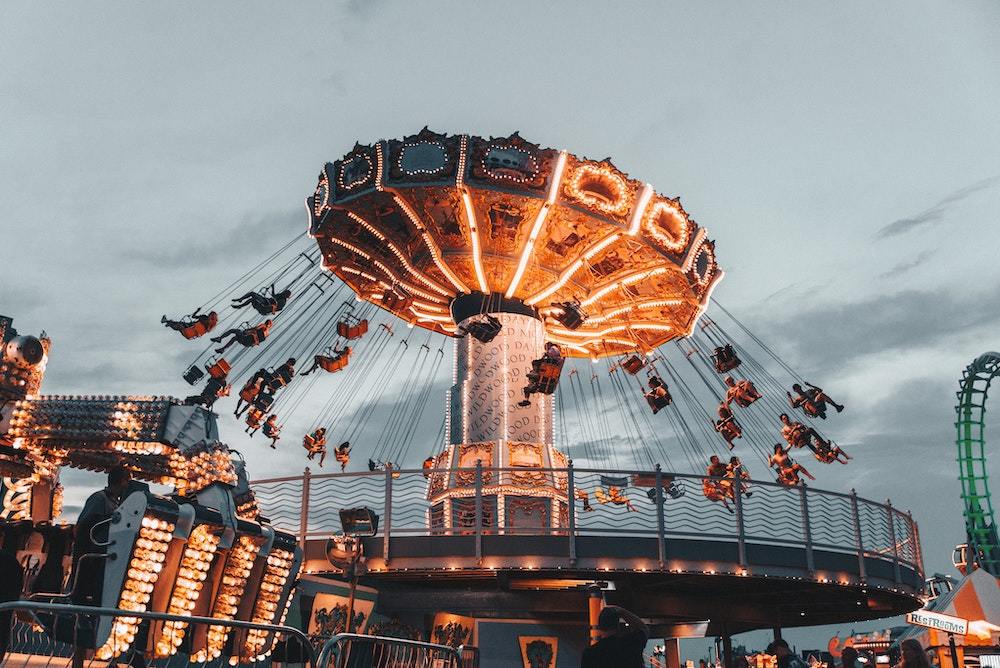 Sure—the Wildwoods are on the Jersey Shore, but this beach is the complete opposite of what you see on reality television.
The Wildwoods area is divided into four parts: West Wildwood, North Wildwood, Wildwood, and Wildwood Crest. While Wildwood has most of the action, Wildwood Crest is the typical getaway type of beach. Waters here reach the 70 degree range at its maximum, and the calm waters are ideal for swimming.
For inland exploration, drive 20 minutes south to Cape May for its lighthouse or eat some of the state's blue crabs. Beachfront accommodations are popular and plentiful; check out Booking.com and Airbnb for different options.
There's even something for your dog to see if you visit. The Wildwood Dog Beach is between Maple Avenue and Glenwood Avenue, and it's marked with a huge fire hydrant sculpture, so you can't miss it!
Rehoboth Beach, Delaware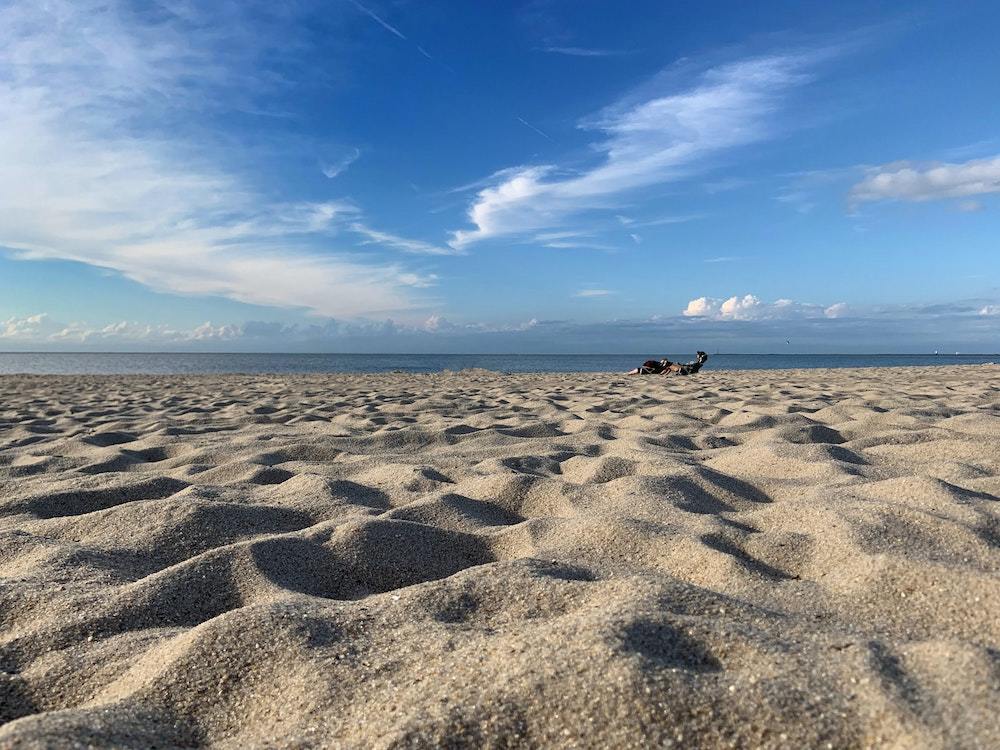 Delaware's peninsular location makes it one of the best places to beach in the Northeast. Rehoboth is one of Delaware's most popular, in part because of its mile-long boardwalk. The water temperatures, on average, peak at around the mid-seventies in early-mid August, which is significantly warmer than other locations in the region.
You can park in Rehoboth with a valid permit or with a meter. However, you can't bring your dog on the beach or boardwalk at any time during the summer. And while most visitors stay in the Rehoboth area, you can also explore the north or south, depending on your interests. One tourist favorite is sightseeing in the historic town of Lewes (which is about a twenty minute drive north).
You can also drive ten minutes south for Dewey Beach's party scene. Unlike Rehoboth and Lewes, Dewey is more for college students and the party crowd. Though Dewey is only a couple blocks in area, you'll have water access to both the Rehoboth Bay and the Atlantic.
Wrightsville Beach, North Carolina
It's easy to see why the Carolinas are a popular vacation spot for beachgoers. Here the water and weather strike a happy medium, with plenty of smaller beaches for those looking for more secluded options. Wrightsville Beach is at the center of it all, offering enjoyable waves along with access to more relaxed areas.
Even though Wrightsville is close to the local university, the nearby college scene doesn't impact the beach too much. Those that do come to Wrightsville will find that in addition to soft sand, the waves here are especially good for surfing. The Wrightsville area is also a great place to scout for local gems like Britts Donut Shop.
But if Wrightsville is not your cup of tea, you can head south to Carolina and Kure beaches. These two (especially Kure) are more removed from the bustle of restaurants and bars. Paid parking is the usual way of parking at Wrightsville and Carolina Beach; check out each of the beach's websites for specific rates.
Kiawah Island, South Carolina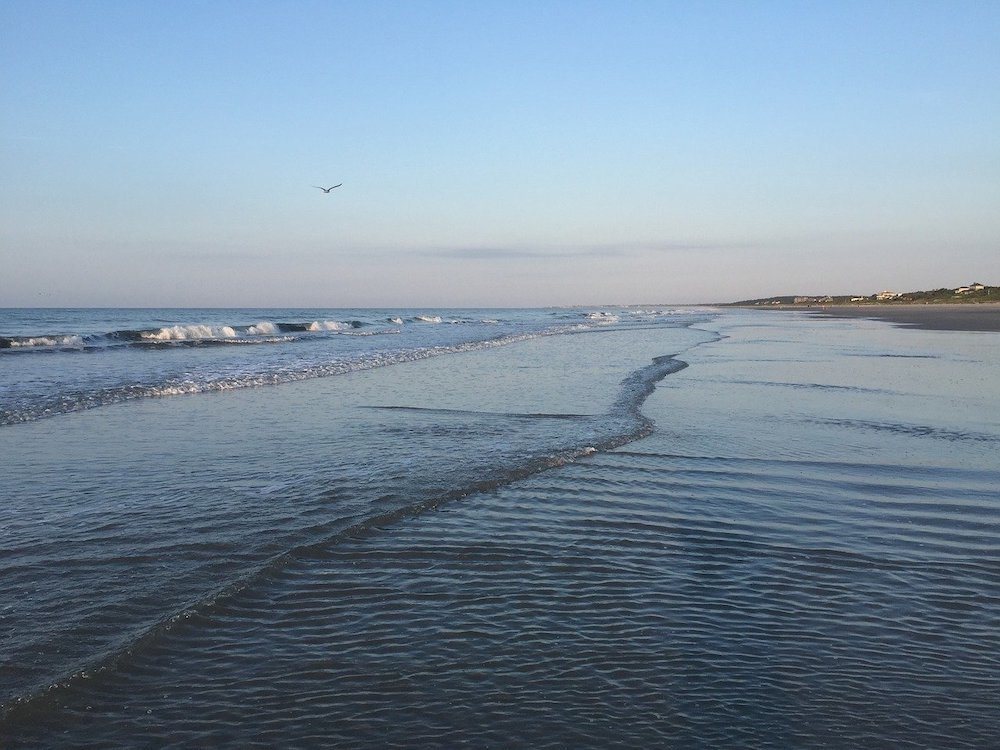 Most of Kiawah is hidden since private property takes up most of the island. However, there are 10 miles of public beach here at the Beachwalker Park. Even at the height of its season, the resort sections of the beach discourage crowds of tourists so the public section also benefits from the privacy!
The water and sand here are incredibly gentle, with ocean temperatures peaking at a balmy 82 or so degrees in the summer. The beach also welcomes dogs at all times during the year. A daily parking pass costs $10 per weekday and $15 per weekend day during the summer.
Because most of the island is private property, accommodations in Kiawah are scarce and expensive. If you don't mind a 40-minute drive, consider staying in Charleston. You'll have the flexibility to explore the city and check out Kiawah, with the option of seeing other coastlines (like Folly Beach).
Tybee Island, Georgia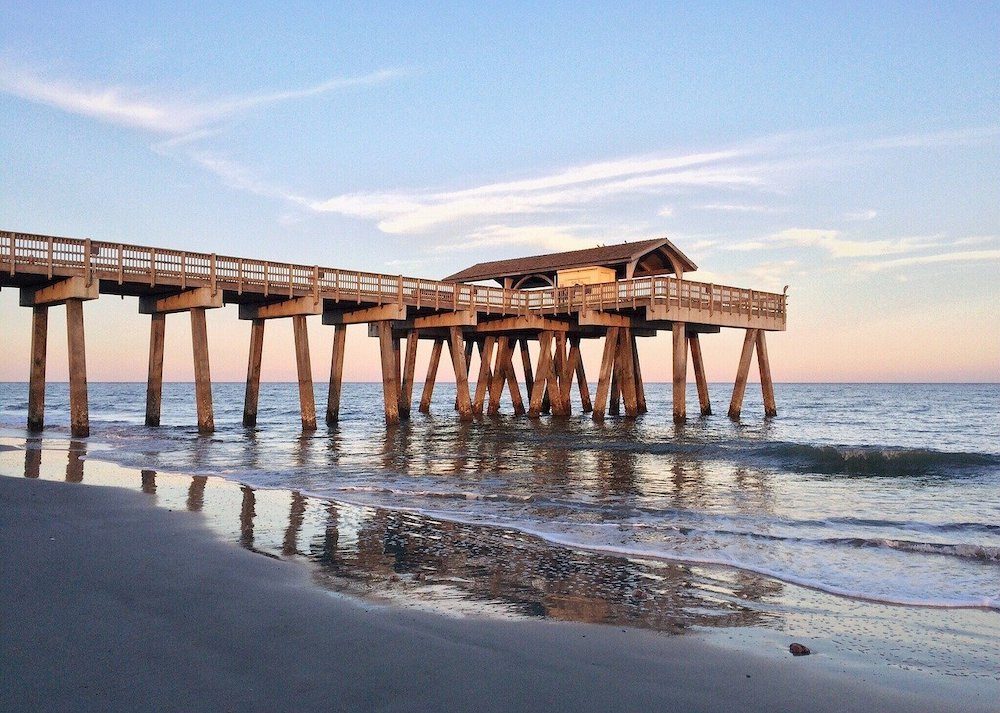 Tybee Island is only a half-hour drive away from Savannah, so it's a popular excursion when people visit the historic town. There are things to do at all three parts of Tybee depending on what you like.
The beach gets more crowded as you go south, in part because of the availability of parking as you head in that direction. The North Beach's waves are a bit on the rough side, but it's also near the lighthouse and less crowded. The Mid Beach is also quiet, but harder to visit because there is no dedicated parking lot there. The South is the busiest of the three sections— attractions like the Tybee Beach Pier draw tourists in, and ample parking encourages them to stay.
But if you want to get away from the general crowd at Tybee, Savannah River Beach and Back River Beach are two less-traveled waters that are relatively not known to tourists. You should note: these beaches are a little difficult to visit because parking lots are hard to find. But these river beaches will more than make up for it with the lack of people, even in the summer!
Cocoa Beach, Florida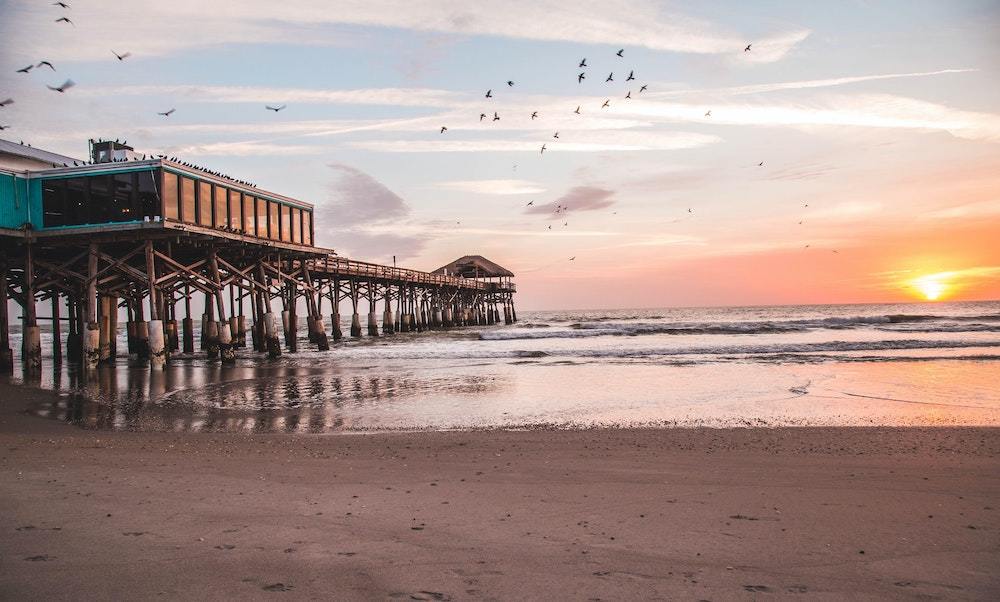 Florida is the beach haven of the Southeast. Year-round warm weather and prime location make it a favorite time and time again. Among its East beaches, Cocoa Beach is one of the best—especially for surfers. In fact, The Ron Jon Surf Shop here is over 50,000 square feet, making it the world's largest surf shop!
But besides the surf breaks, the water is warm even outside of the summer. Definitely check out Lori Wilson Park, a beach park that offers free parking and nature trails. One thing to note is that the beach is an hour away from Orlando. This makes Cocoa Beach a popular family beach because of it's short distance from Disney World.
You'll find parking spots throughout the city, costing $2.50 an hour or $10 a day in most areas. Dogs are allowed on Cocoa Beach, but some restrictions apply. Visit their website for more details.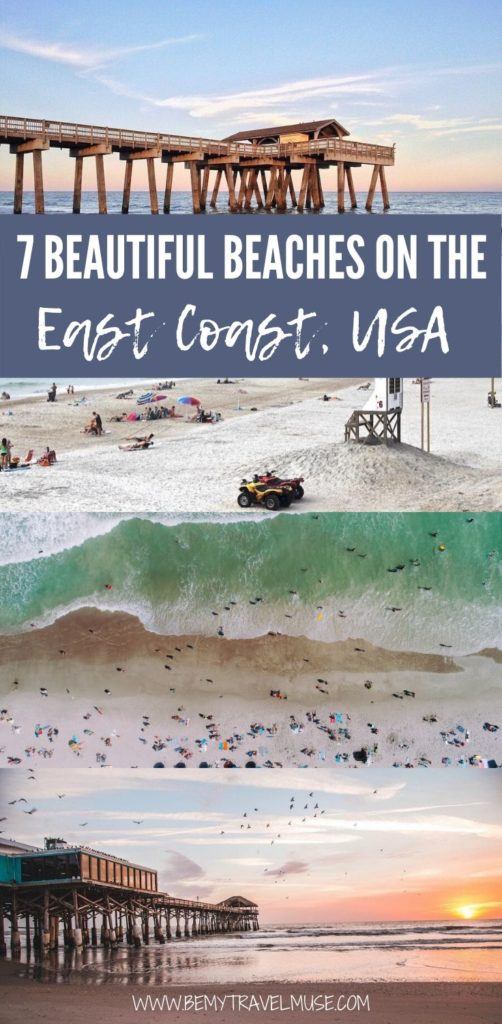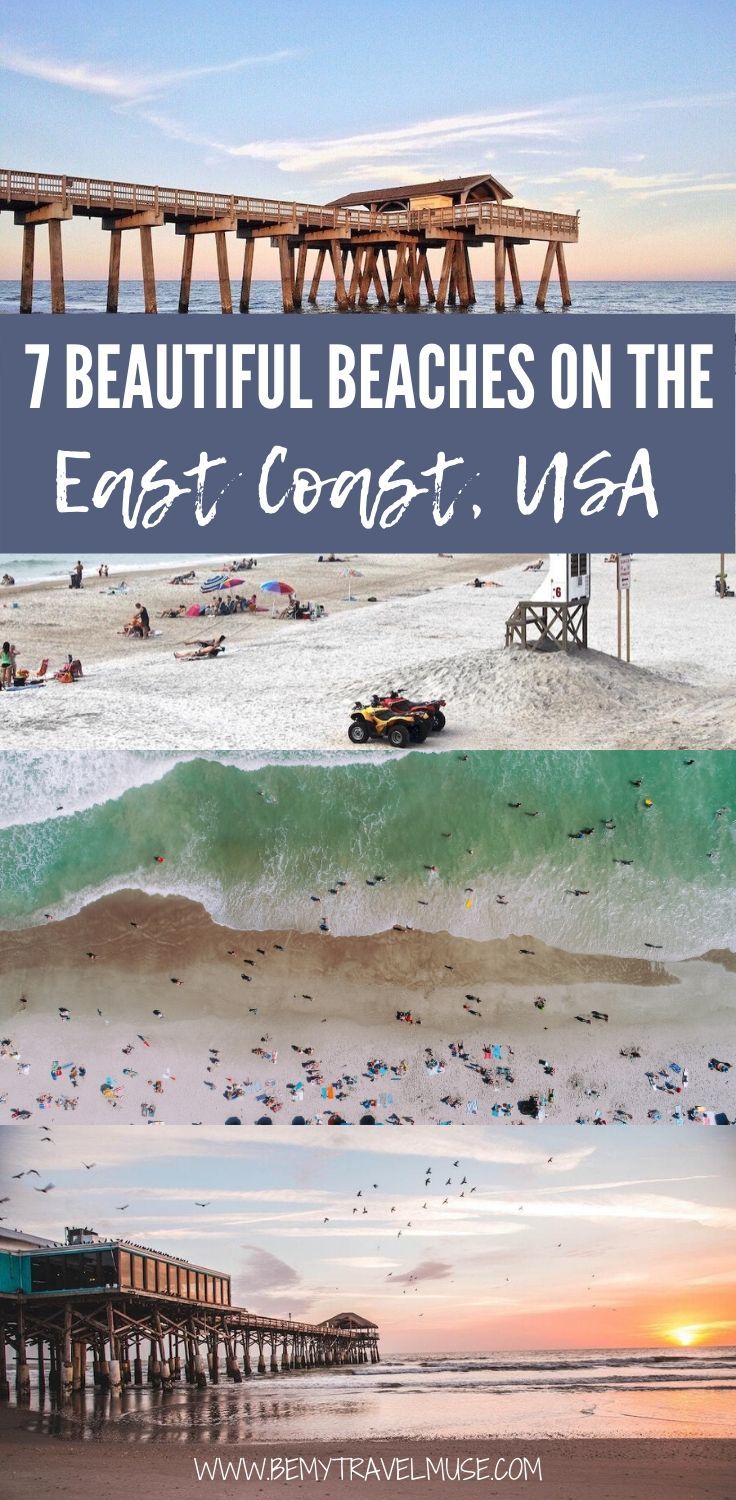 The diversity of sights and sands on the East Coast draw thousands of people to its shores every year. No two beaches are the same, the East Coast has more than enough good ones worth a trip.
Do you have a favorite beach on the East Coast? Let me know!
About the author: Chloe Arrojado is a journalist and aspiring Renaissance woman from North Carolina. If she's not writing, she's probably attempting to learn another language. You can see what she's up to at her blog.