A couple of years ago I was browsing the interwebs from a little flat in Bologna when an email came through for a discount flight to the Maldives.
Only $100 to fly to my dream destination? Um, hells yeah! 
At the time, I was in year two of my indefinite journey and my income was at about zero. But I had wanted to dive in the Maldives for as long as I could remember and I trusted that I would find a way to afford it. I had to find a way.
Only about a month and a half later, I found myself on the Ari Atoll staying with a local family at a guest house that I had booked through Airbnb. The Maldives had only recently passed legislation that allowed locals to open up their own guest houses, so I was amongst the first wave of backpackers to visit the Maldives.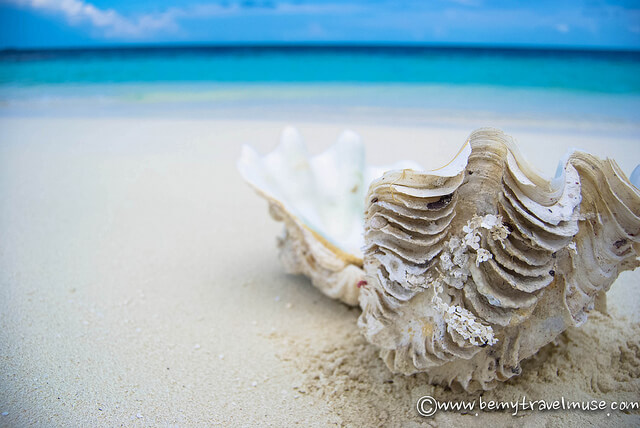 I felt like I had stumbled upon some huge secret! Everyone seemed to think that you needed to be a millionare to visit the Maldives but there I was with a backpack and not much else to my name. I swam with Manta Rays and whale sharks, we rented scuba equipment from sea cucumber fisherman. We ate with our hands.
There were some things missing, though. I couldn't have any alcohol or wear a bikini on the local islands. The Maldives is a strict muslim country and those two things are no-nos there. I could get over the alcohol, but it was a bummer that I couldn't swim until I left the island.
I always did wonder what it would be like to stay at a resort, where both things are permitted. When I found myself in Sri Lanka this year, I figured it was high time to find out if it was still possible to stay there without being super rich. I stayed at an affordable Maldives resort this time that was all-inclusive of food, drinks, and most importantly, diving.
The Cinnamon Ellaidhoo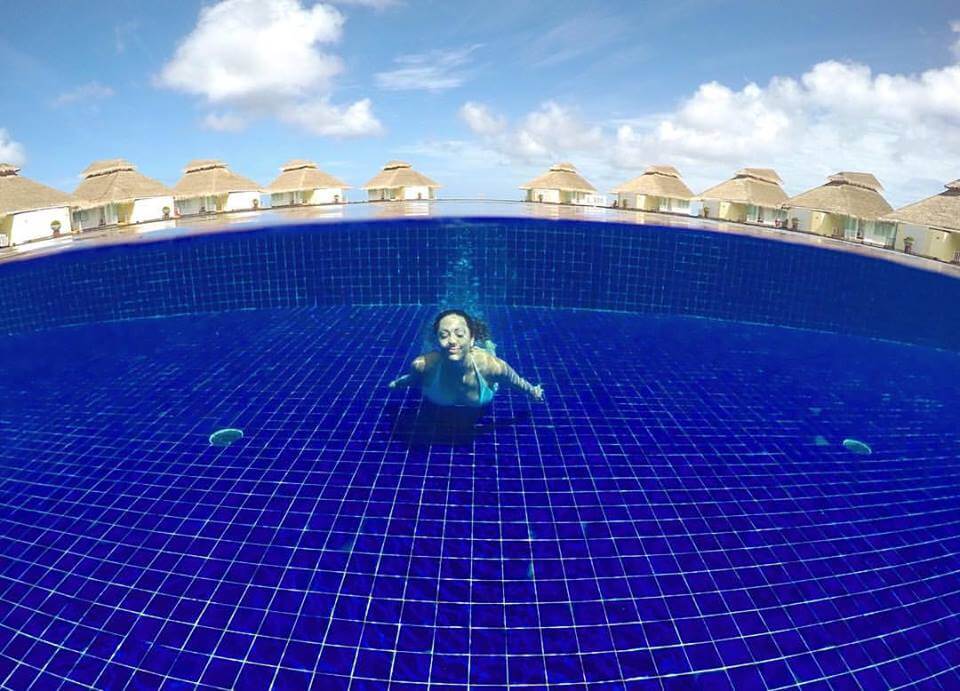 This time, I went to the cinnamon Ellaidhoo on the Ari Atoll, the same atoll that I had visited the first time.
Only this time around, I took a seaplane to get there and the view was incredible, with circles and clusters of coral reef and overwater bungalows. I especially loved that the captain didn't even wear shoes.
I didn't either the entire time that I was in the Maldives. I felt like that made us kindred.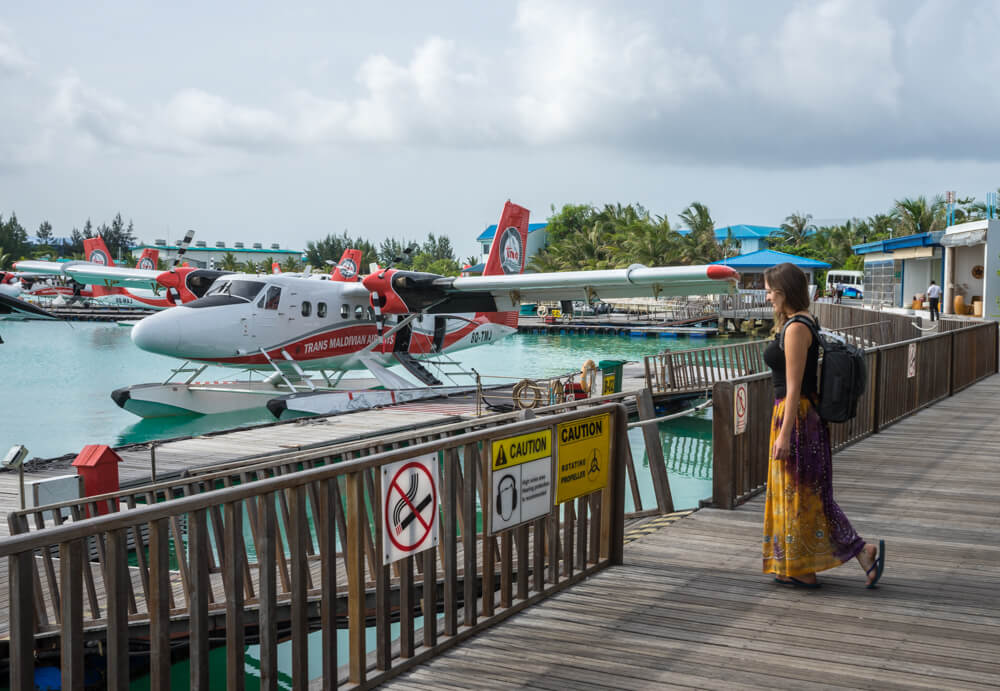 Upon touching down a few things were immediately apparent: This was clearly an island just dedicated to the resort and tourists, and there weren't many locals there.
Since they can't serve alcohol or pork, jobs for locals are limited to cleaning, entertainment, and guiding. Therefore on resort islands, you're more likely to meet people from all over the world working there.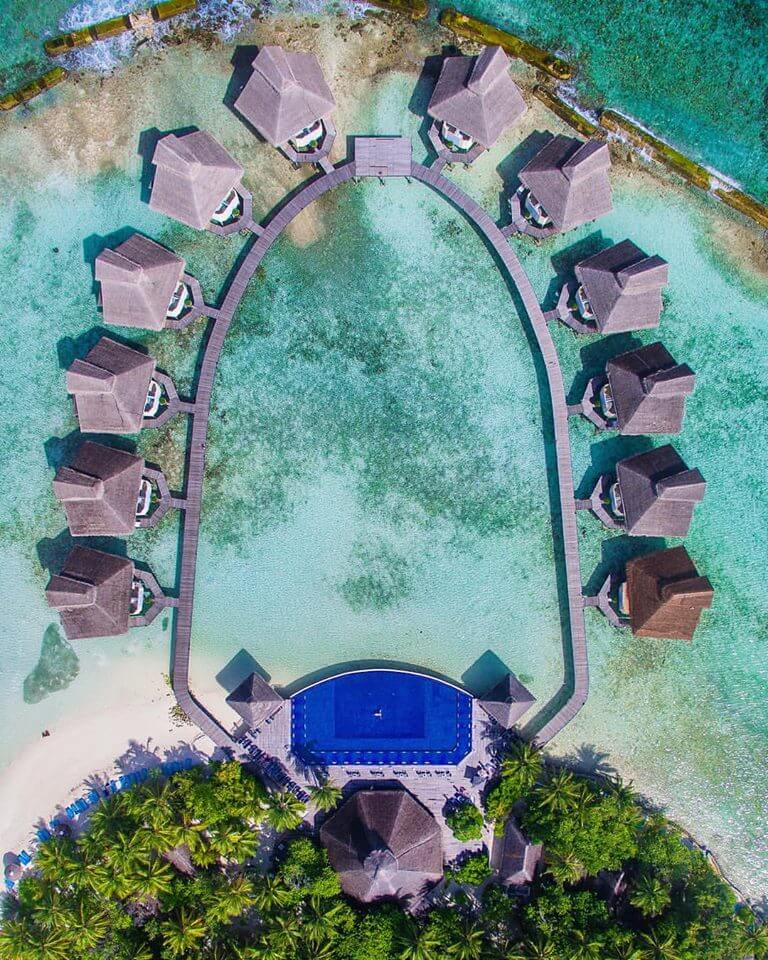 The resort islands also have those iconic overwater bungalows, which are generally missing from the local islands.
Though I didn't stay in one, they sure do make for good photos.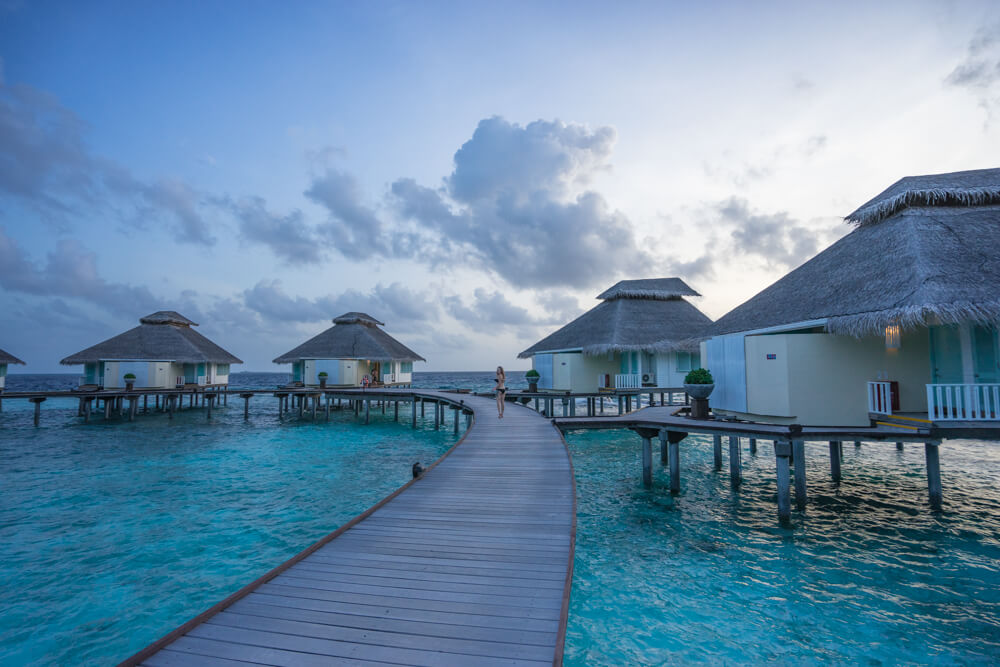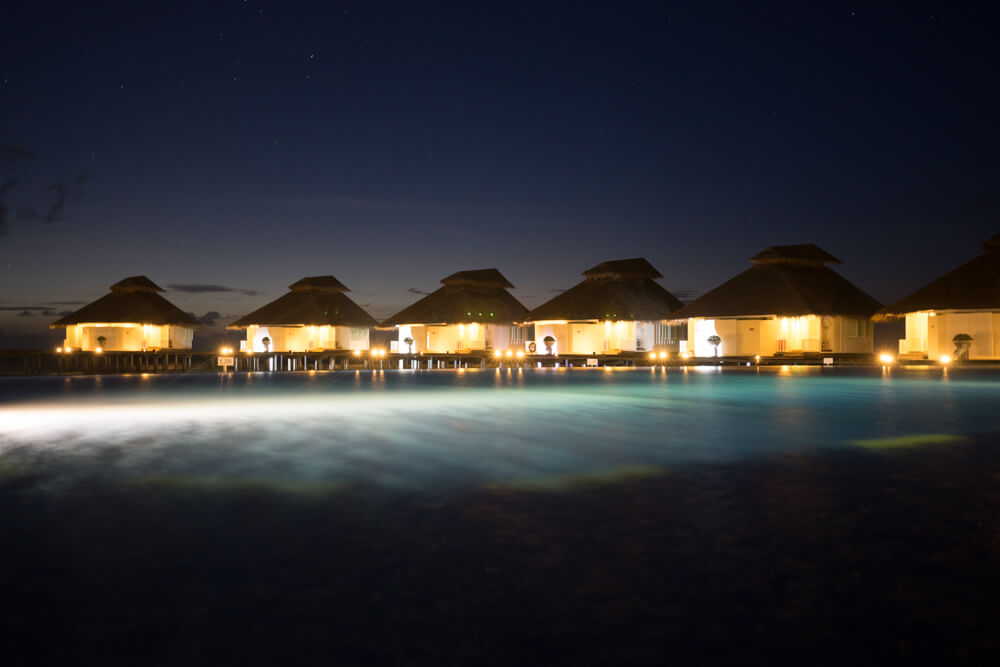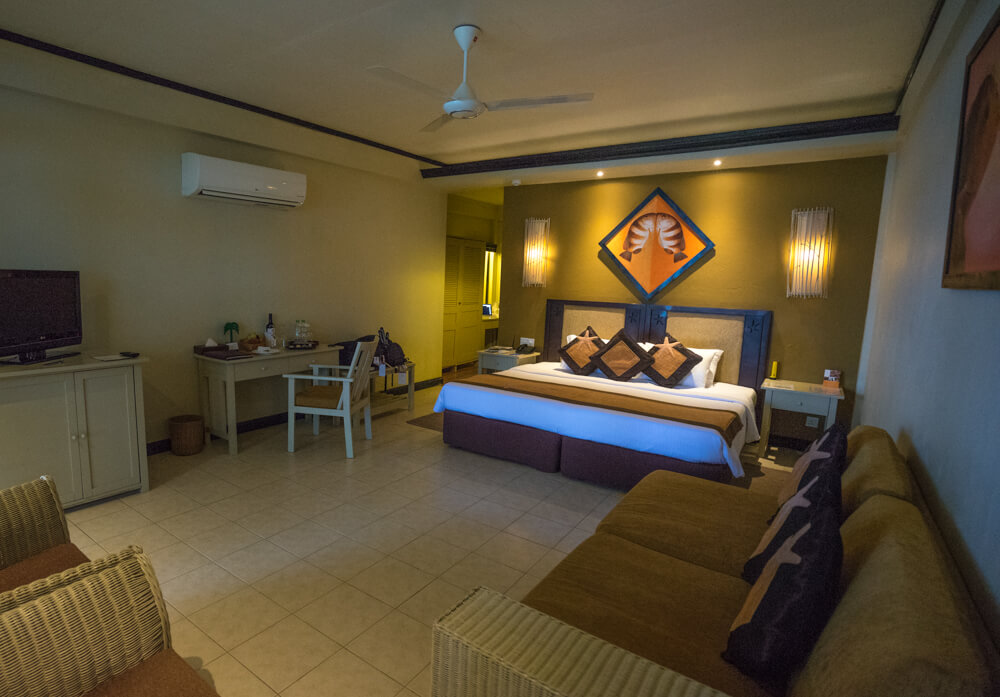 Another thing I loved about staying on Ellaidhoo was that I could take scuba gear or snorkeling equipment out anytime I wanted to go diving or swimming along the house reef, which was a really impressive reef with tons of fish.
Anywhere that offers me unlimited diving is a huge value in my book.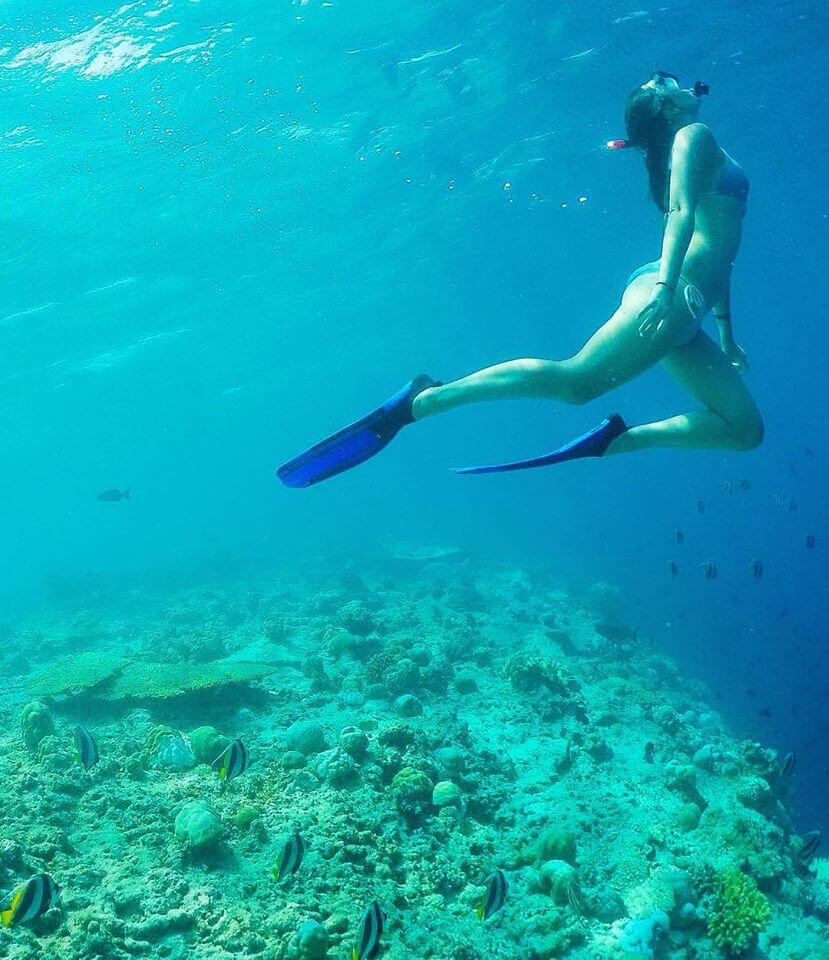 My first day out, within the first minute, I saw a reef shark.
True to what I have seen the last time I was there, I saw schools of fish, beautiful corals, and had even heard that some divers saw a whale shark one of the mornings there. I was bummed to have missed that but it just goes to show you can spot some seriously impressive underwater animals in the Maldives.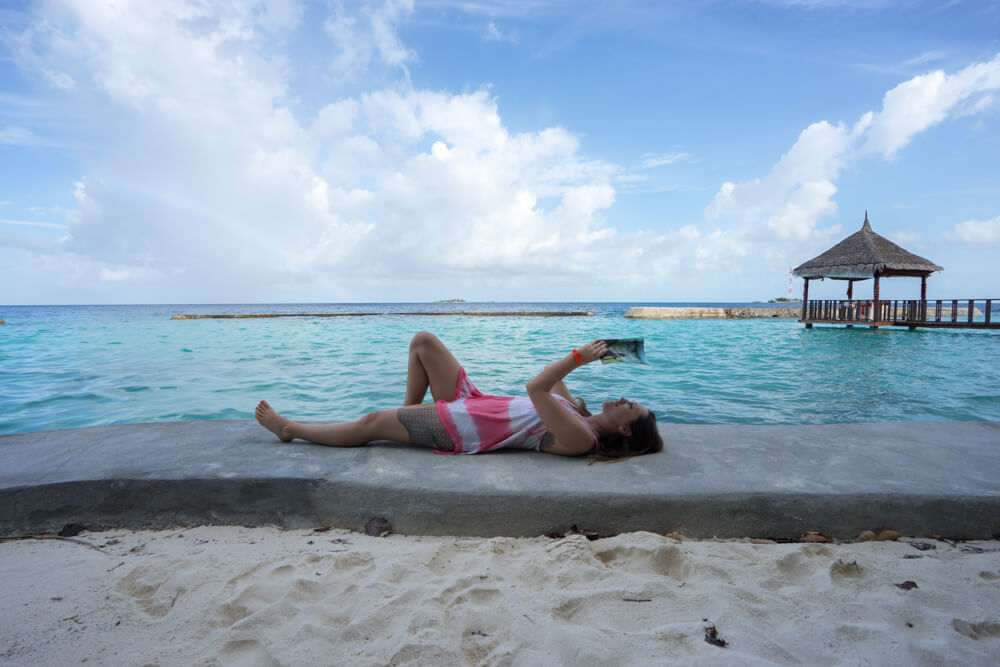 I wondered if I'd miss the local experience I had the previous time, and while I did love the chance to immerse myself in Maldivian culture, I also fully immersed myself in the resort culture, too.
That's a serious rarity for me but in the Maldives, it was perfect.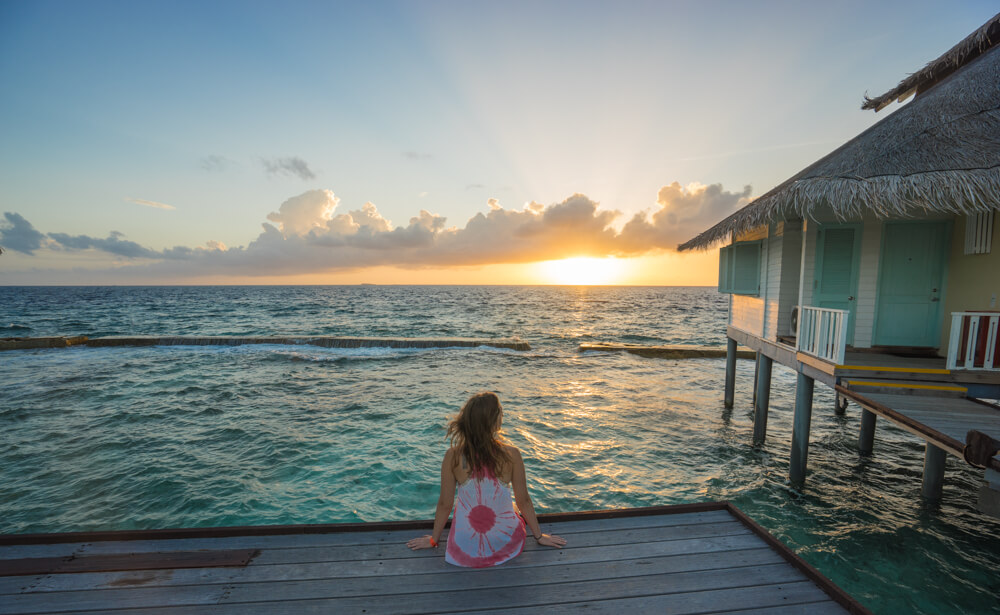 On the local island I drank a lot of sweetened iced coffee, on the resort island, I had an all-inclusive wristband and went for beer.
Is it shameful to admit that I prefer the latter?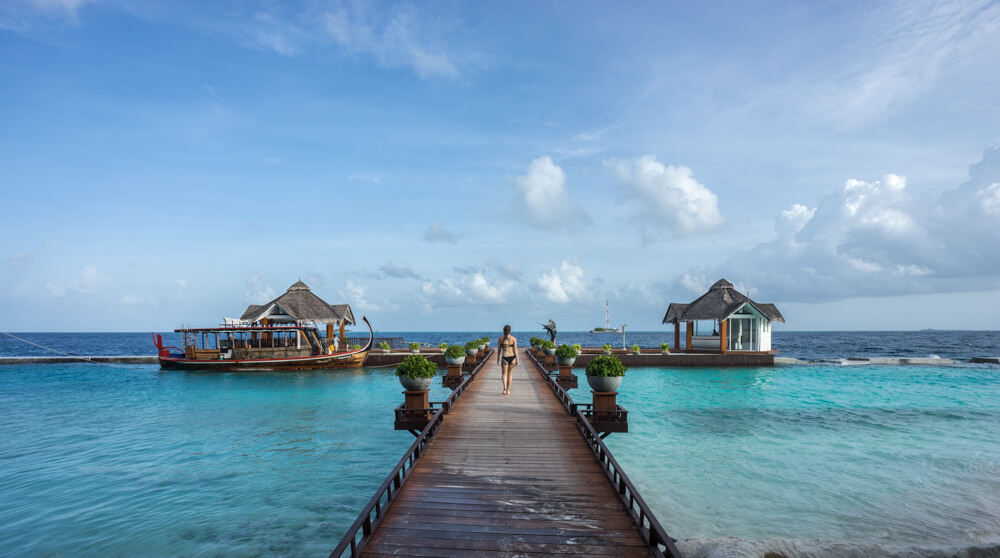 I also did really like being able to hang out in my bikini in the pool or in the water all day.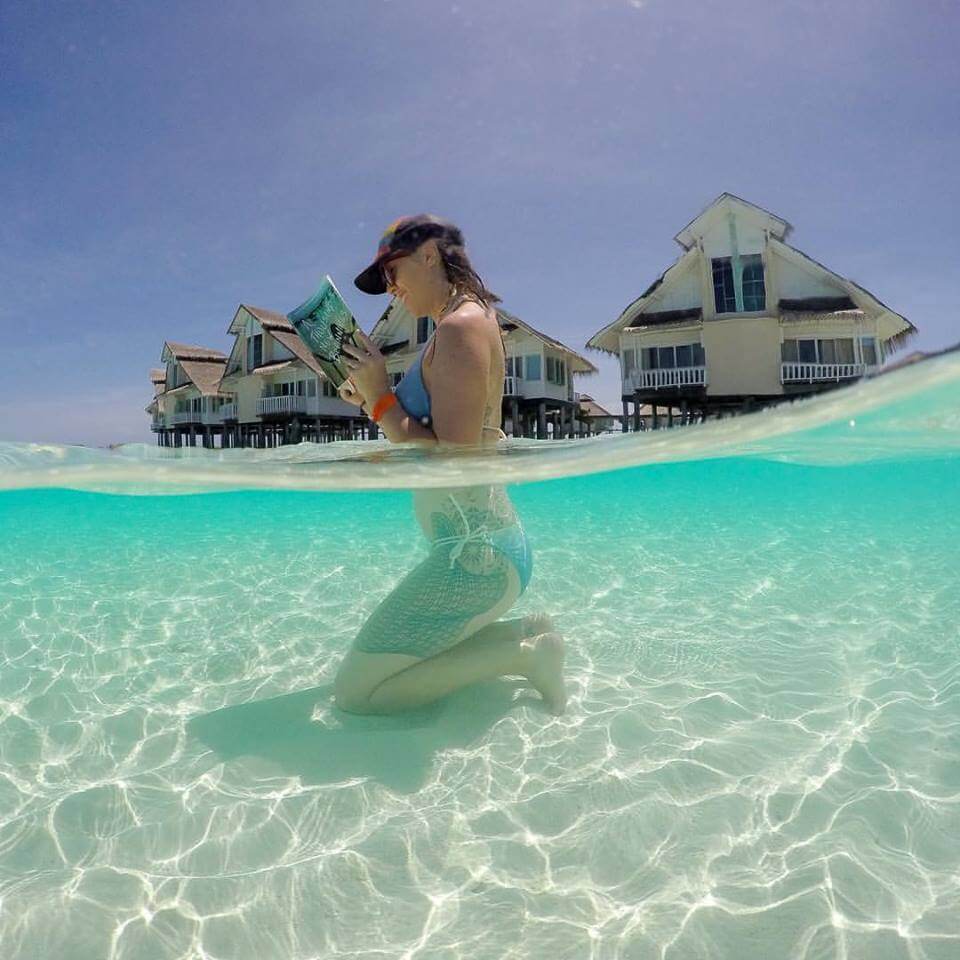 The two experiences were so different, to prefer one over the other would be like comparing passion fruit and summer cherries. They both belong in my life and omigod please don't make me choose!
I loved them both, and I love that both are affordable (full disclosure, I didn't pay for this second trip but rooms at the Cinnamon Ellaidhoo can be a great deal, particularly in the off season. You can find the room rates here).
Something I can definitively say when comparing the two is that in both places I really felt welcomed. The locals on the local Island were kind, and the staff at the resort were also incredibly catering and attentive.
I left feeling like both ways, perhaps during the same trip, are the perfect way to experience the Maldives.
*This post was brought to you in collaboration with Cinnamon Hotels & Resorts. They did not ask me to write a favorable review and frankly if they had I would still write exactly what I think here. Your trust always comes first!