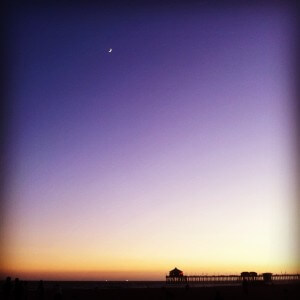 I have become increasingly addicted to Instagram since discovering it in June.  It's like suddenly, I'm a brilliant iPhone photographer (I know, I know, just let me be delusional) and the world is my freaking oyster.
This feed is probably the best kept chronicle of my summer thus far.  Sometimes, I just communicate better in photos.
Without further ado, here is a sampling of my best Instagram shots of the summer:
This is the beautiful vista from the top of Loveland Pass in Colorado.  This (along with a shotski of beer – photo is on my Instagram) was what FlipFlop Caravan, Pommie Travels, the duo at Uncornered Market, and I were treated to after completing the adrenaline road rally from Denver to Keystone during TBEX (Travel Blog Exchange Conference) in Colorado.  TEAM PINK what whaaat. 
I decided to put on everything I got at the TBEX conference – complete with Scottevest, headphone earrings, and spork (who could forget the spork?!)
Sitting with my favorite Taiwanese pup, watching the sunset in Newport Beach, California.
Soaking it up while I still can (hint hint, announcement coming): Huntington Beach in June.
The evening while at a beach bonfire, I looked to my right and caught one magnificent sunset, complete with the iconic Huntington Beach pier.  The crescent moon really makes this one for me.
Ollie, the aforementioned Golden Retriever, comes alive at the beach.  He leaps, bounds, and most of all, digs!  Isn't he photogenic?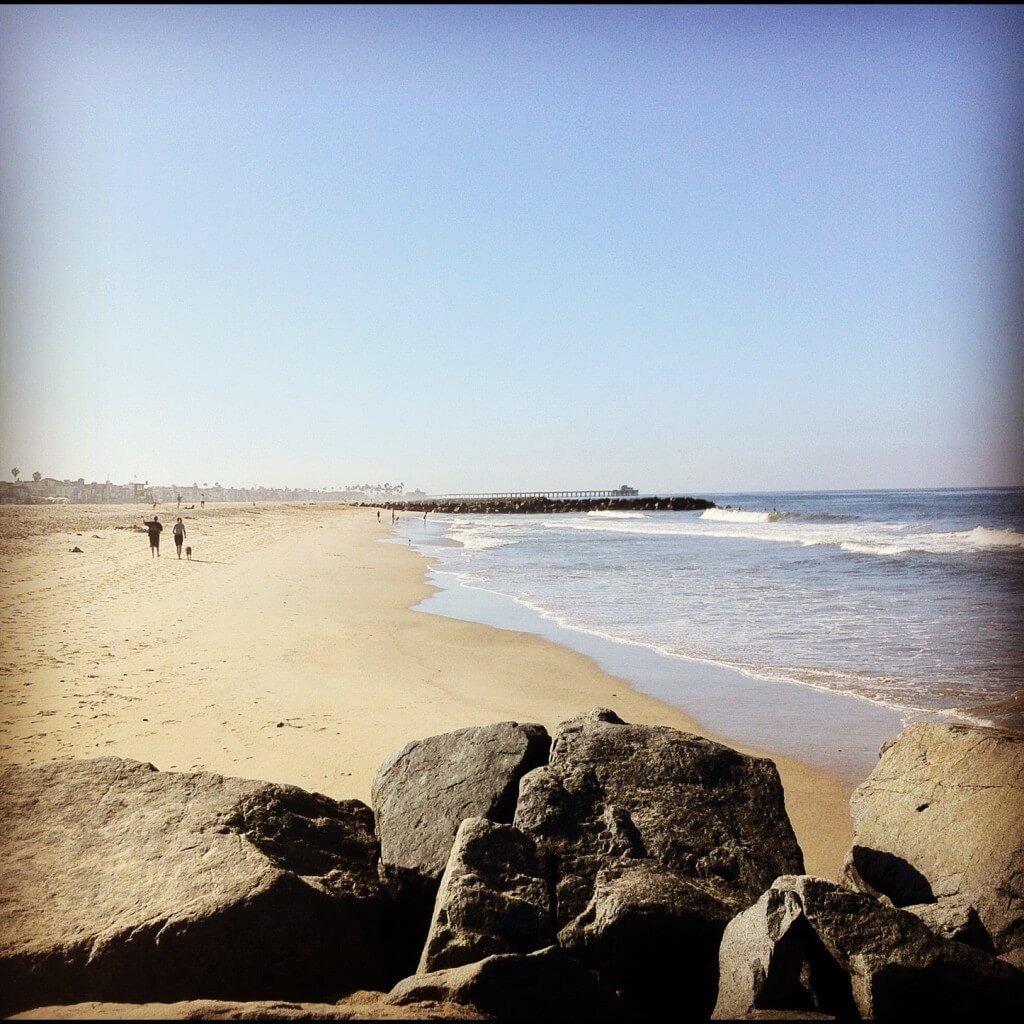 While we're talking about Ollie, I have to give him credit.  I would never have thought of capturing Newport Beach from this angle had he not dragged me over to the jetty – prime digging real estate as far as he's concerned.
The 4th of July is my favorite holiday.  Just look at that shirt. 'Nuff said. (Instagram totally put a block over the F**k yeah part)
I'm a huge lover of music festivals and dancing the night away. Getting a chance to see Eric Prydz at the Hollywood Palladium was a real treat.
Work brought me to San Francisco in mid-July.  On my way back from a meeting, I turned and snapped this photo of the iconic Transamerica Pyramid at sunset.
A friend at our table graciously snapped and sent this to me, so I can't take the credit for doing much more than slapping the filter on there. But I WILL say that the EC Twins put on one heck of a show.
On the drive from LA to Yosemite, I was continuously reminded of yet another reason why California is known as the golden state – just look at these rolling yellow hills.
Yes, I enthusiastically jumped right out of the car and in front of the bear to get this shot for instagram.  My mother then commented that he looked small and mother bear might be around.  I retreated to the vehicle swiftly.
All trails lead to something truly Amazing in Yosemite Valley National Park.  It's so amazingly beautiful.
Of my three hikes in Yosemite, this was the most calming, ethereal apex/reward for the climb. The crystal blue water framed by granite walls is simply stunning.
The view from the top of Nevada Falls, which then becomes Vernal Falls, in Yosemite.
My best girlfriends and I, for the most part, live all over California and don't get to see each other as much as we'd all like.  Our favorite meeting place is always Vegas (only about an hour flight for each of us) where ladies are treated like royalty.  Our first night was spent rocking out to Avicii at XS.
…Followed by Nicky Romero at Marquee.
With my former UCSB roommates and best girlfriends at Marquee.
I've had one awesome summer so far.  I've taken my challenge to love home more to heart, and have been exploring a lot more of my surroundings, trying to appreciate the here and now.
For all of the photos I've taken this summer, find me on Instagram: @Avaapollo